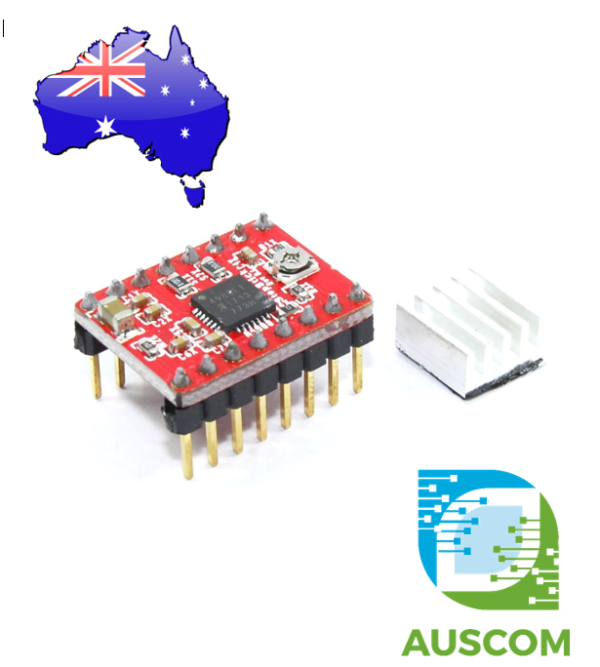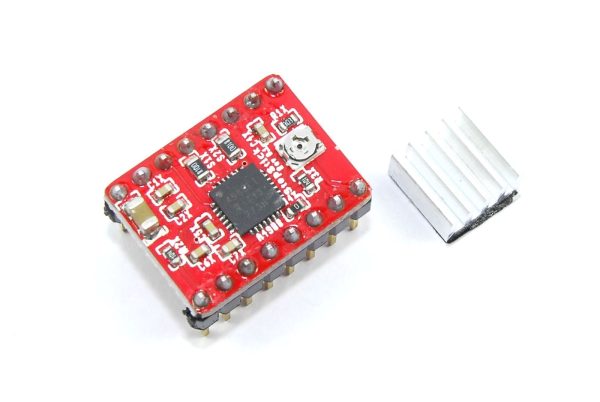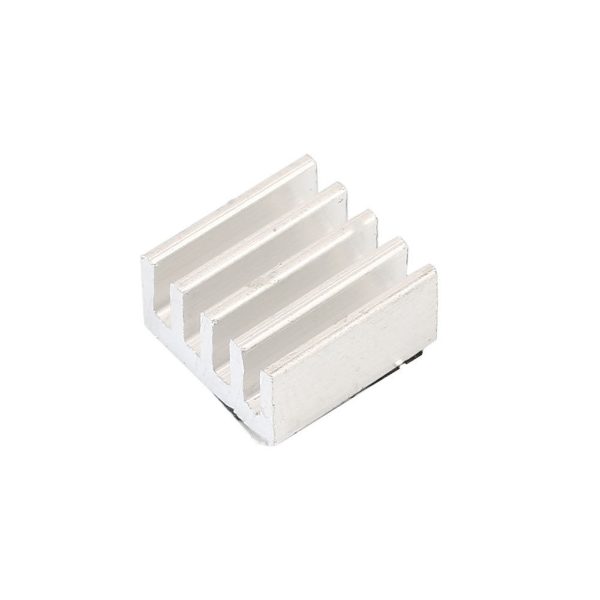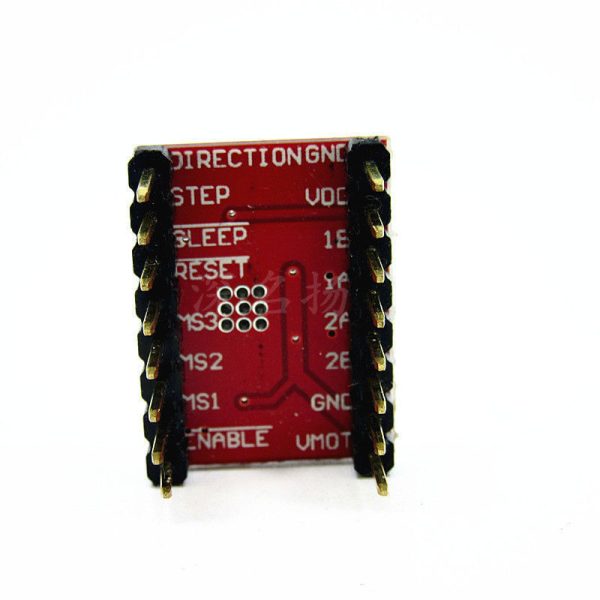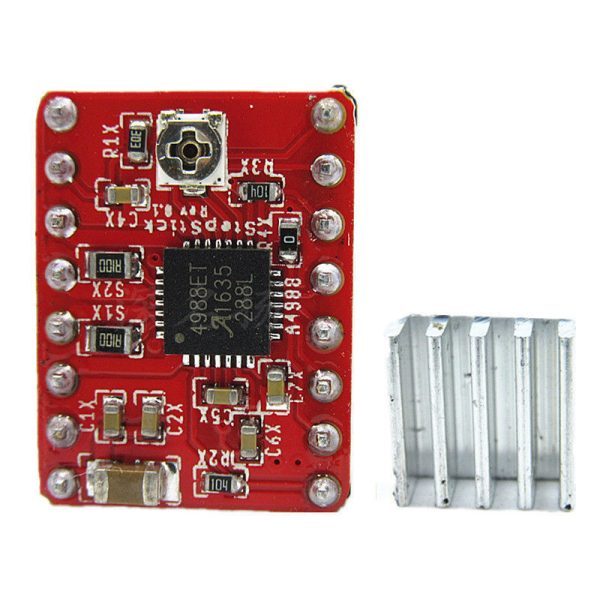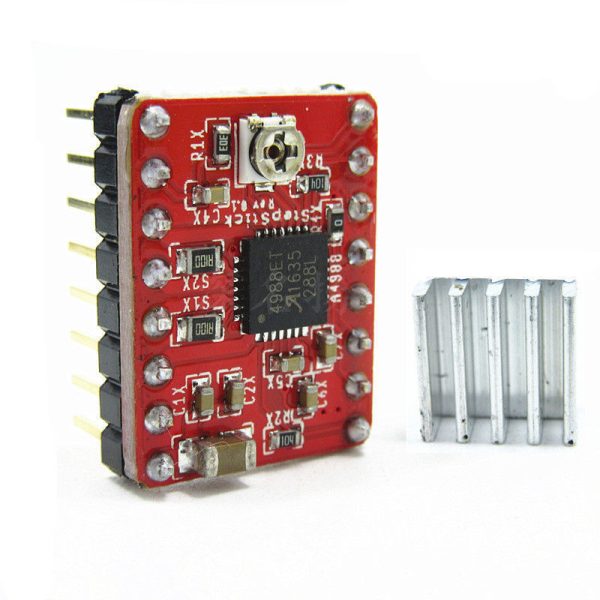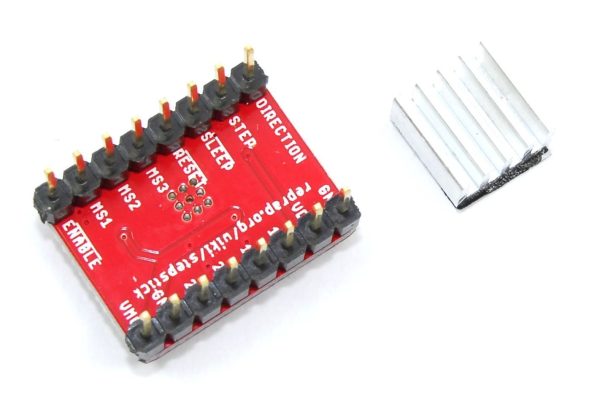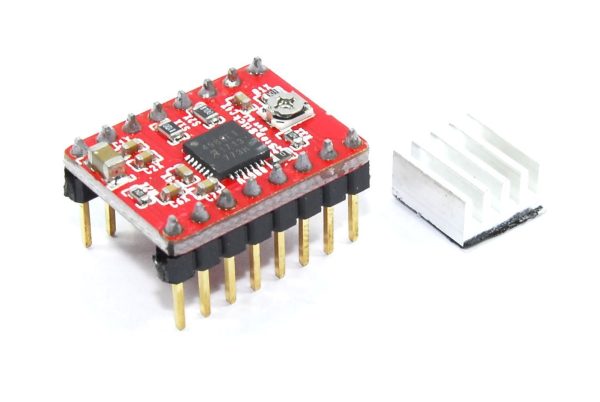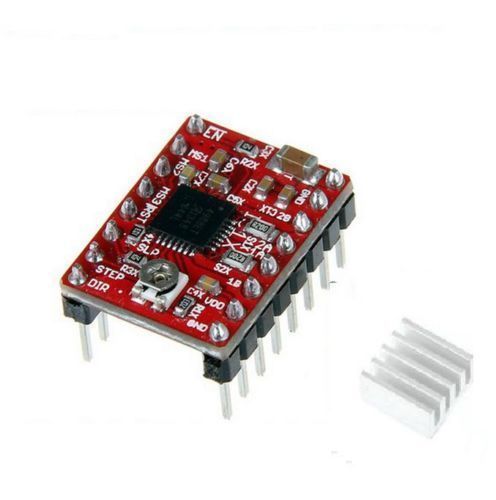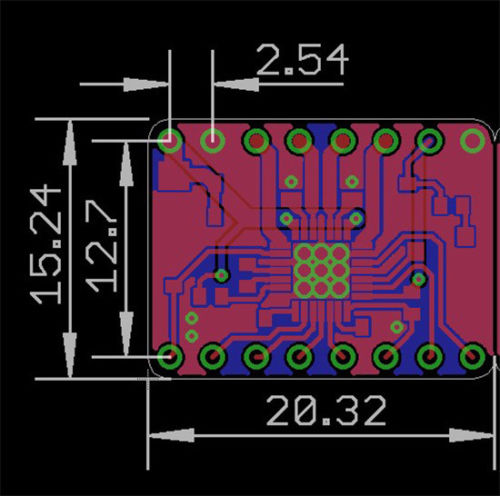 A4988 Step Stick Stepper Motor Driver Module With Heatsink 3D Printer
$7.95 Inc. GST
Compare
Compare
Description
Additional information
Reviews (0)
Description
Enhance Your Projects with the A4988 DMOS Microstepper Stepper Driver
Upgrade your stepper motor control with our high-performance Stepper Driver A4988, equipped with a heatsink and double-sided thermal adhesive tape. This breakout board unleashes the power of Allegro's A4988 DMOS Microstepping Driver, complete with Translator and Overcurrent Protection. Prior to use, we recommend a thorough review of the A4988 datasheet to ensure optimal utilization of this product.
Key Features:
Smooth Motor Operation: Harness the versatility of bipolar stepper motors with adjustable step modes: full, half, quarter, eighth, and sixteenth steps. Achieve precise control over your motor's movement.
User-Friendly Implementation: The A4988's built-in translator eliminates the need for intricate programming. A single STEP input pulse corresponds to one microstep, simplifying your control interface.
Customizable Current Control: Tailor your motor's performance using the adjustable current control. Set your desired maximum current output with a potentiometer, allowing for higher step rates by utilizing voltages beyond your stepper motor's rated voltage.
Intelligent Chopping Control: Experience seamless transitions with intelligent chopping control, which intuitively selects the appropriate current decay mode (fast decay or slow decay).
Comprehensive Protection: Our A4988 driver is engineered with a suite of protective features, including over-temperature thermal shutdown, under-voltage lockout, and crossover-current protection. You can trust in the durability of your stepper motor and driver.
Reliable Safeguards: With built-in short-to-ground and shorted-load protection, your equipment remains shielded from potential damage, enhancing the lifespan of your projects.
Package Details:
1 x Stepper Driver A4988
1 x Heatsink
1 x Double-Sided Thermal Adhesive Tape
Dimensions:
Board Length: 20mm
Board Width: 15mm
Heatsink Length: 9mm
Heatsink Width: 9mm
Heatsink Thickness: 4mm
Color:
Elevate your stepper motor control with the Stepper Driver A4988 DMOS Microstepper, your gateway to precision and reliability. Unleash your creativity and innovation with this indispensable tool for projects ranging from RAMPS and Prusa I3 to Arduino setups. Order now and experience a new level of control and performance!
Additional information
| | |
| --- | --- |
| Weight | 40 g |
| Dimensions | 260 × 160 × 20 mm |
---
Only logged in customers who have purchased this product may leave a review.