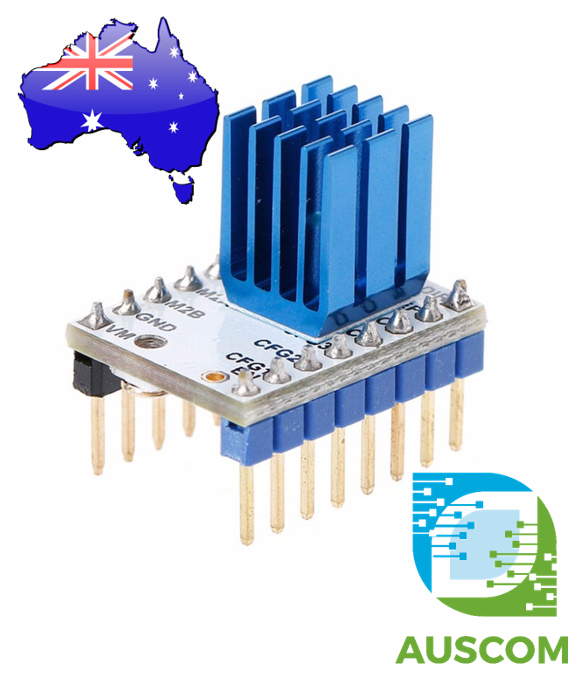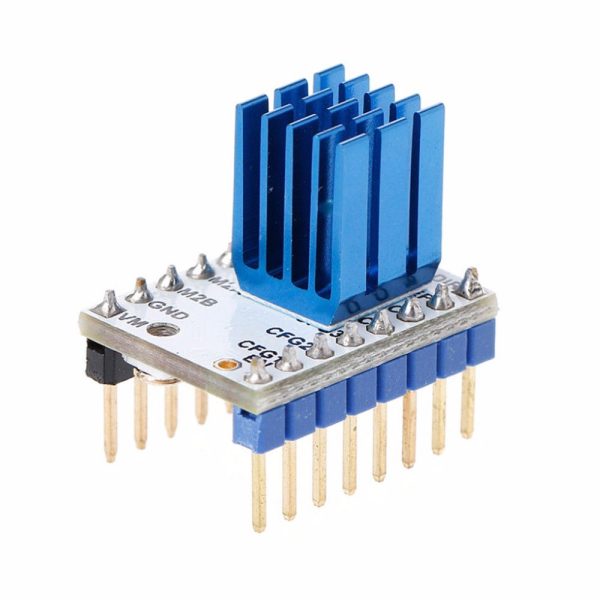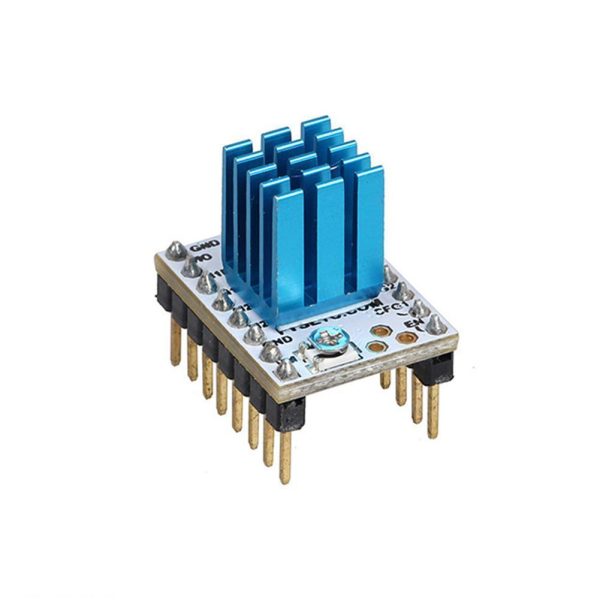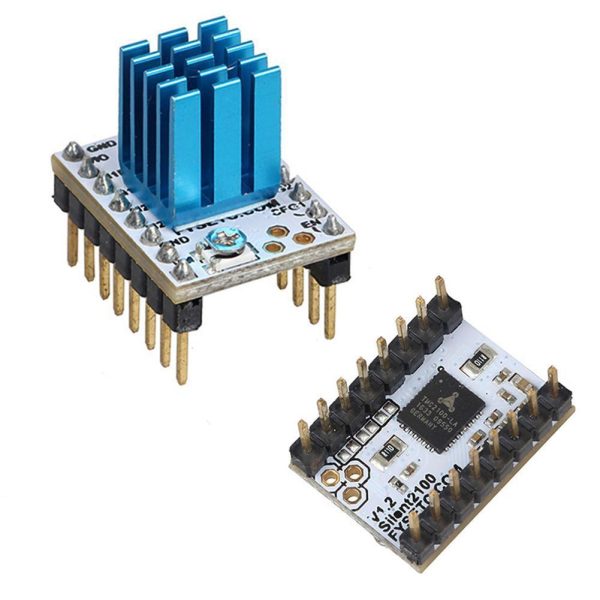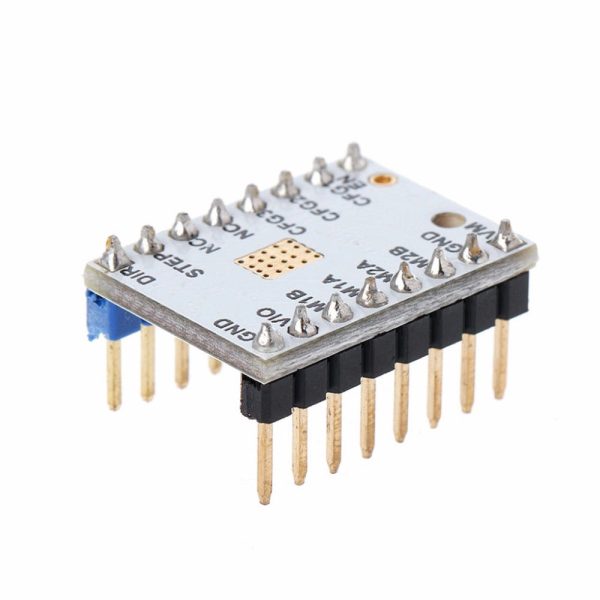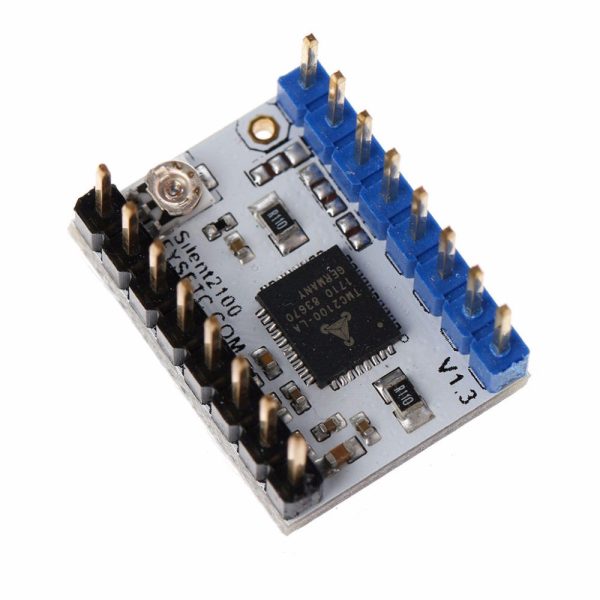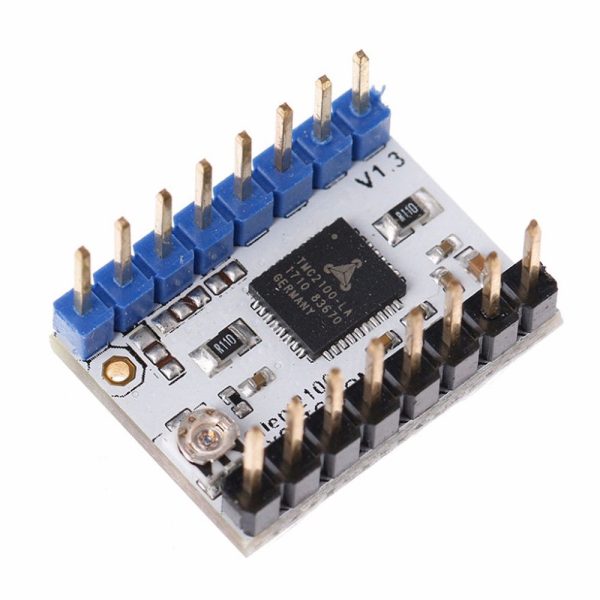 StepStick MKS TMC2100 V1.3 Stepper Motor Driver 3D Printer Heatsink Reprap
$17.50 Inc. GST
Compare
Compare
Description
Additional information
Reviews (0)
Description
Enhance Your Printing Experience with the TMC2100 Stepper Driver Module
Discover the pinnacle of quality and serenity with the TMC2100 stepper driver module. Designed with precision and powered by premium German-imported chips, this module redefines your 3D printing journey. While its price point may be higher than other stepper drivers, the TMC2100 is the ultimate choice for discerning users who demand excellence from their printers.
Unparalleled Thermal Performance
Efficiency meets endurance in the TMC2100's exceptional thermal handling. Operating without a fan, this module maintains operational temperatures around 70 degrees at 0.5A, and even surpasses 150 degrees at 1A. However, it's crucial to note that excessive heat can lead to step loss. To ensure optimal performance, we recommend implementing effective cooling mechanisms. For optimal results, a working current of 0.5A is recommended.
Optimized Current Control with TMC 2100
Unravel the mystery of current control with the TMC 2100 stepper driver module. Utilize the following algorithm for precise current adjustment: i = vref * 1.9 / 2.5. By default, the vref measures around 0.65V, resulting in a default current of 0.5A, which can be maximized to 1A. Please exercise caution when measuring the voltage, avoiding motor connection during the process to prevent drive burnout.
A Step Towards Seamless Integration
When integrating the TMC2100 driver module into your setup, take heed of these essential guidelines:
Orientation Matters: Ensure correct module orientation during installation to prevent errors.
Manage Heat Dissipation: Directly attach the heat sink to the PCB to regulate temperatures effectively.
Reverse Motor Direction: Unlike A4988 and DRV8825, TMC2100's motor direction is inverted. Adjust firmware settings or motor wiring accordingly. If using the Lerdge motherboard, direction adjustments can be made directly in the settings.
Lerdge Motherboard Compatibility: On Lerdge boards, remove the 3 jumper caps under the socket for seamless integration. No segment settings are necessary as the internal algorithm expands 16 segments to 256 segments.
Elevate your printing precision and efficiency with the TMC2100 stepper driver module. Embrace a new dimension of 3D printing mastery by adopting this advanced technology.
General
Materials
PCB
Suitable for
Mainboard Control,Accessory
Type
DIY Accessories,PCB Board,Stepper Motor
Weight and Size
Package size
10.00 x 5.00 x 2.00 cm / 3.94 x 1.97 x 0.79 inches
Package weight
0.0100 kg
Product size
2.00 x 1.50 x 1.50 cm / 0.79 x 0.59 x 0.59 inches
Product weight
0.0100 kg
Package Contents
Package Contents
1xTMC2100 Stepper Motor Driver Stepstick
Additional information
| | |
| --- | --- |
| Weight | 40 g |
| Dimensions | 260 × 160 × 20 mm |
---
Only logged in customers who have purchased this product may leave a review.