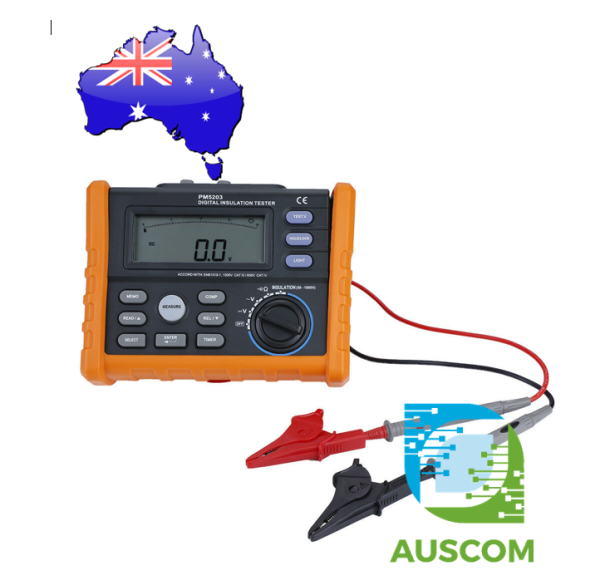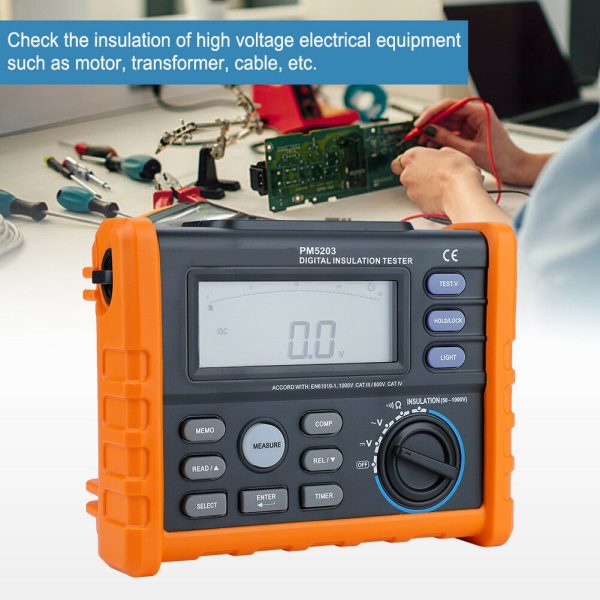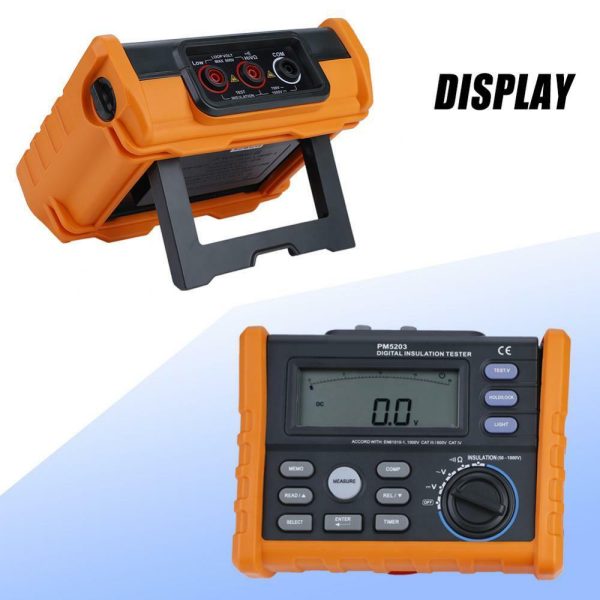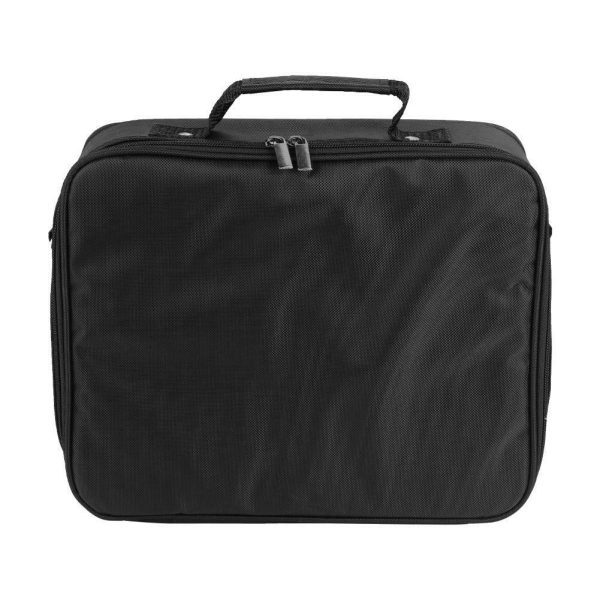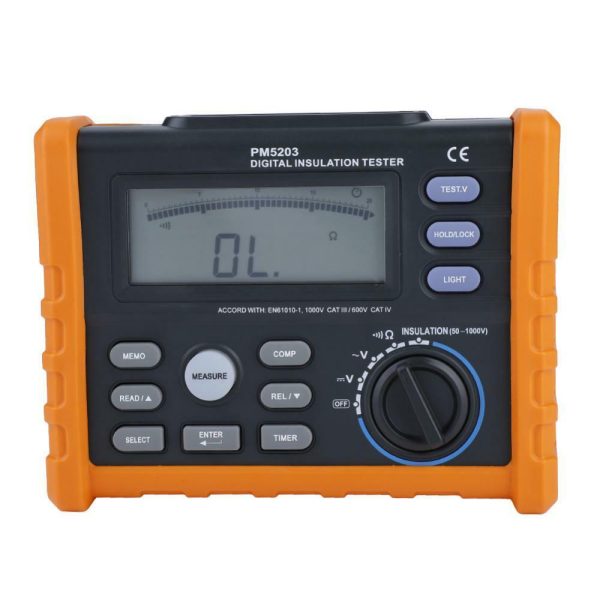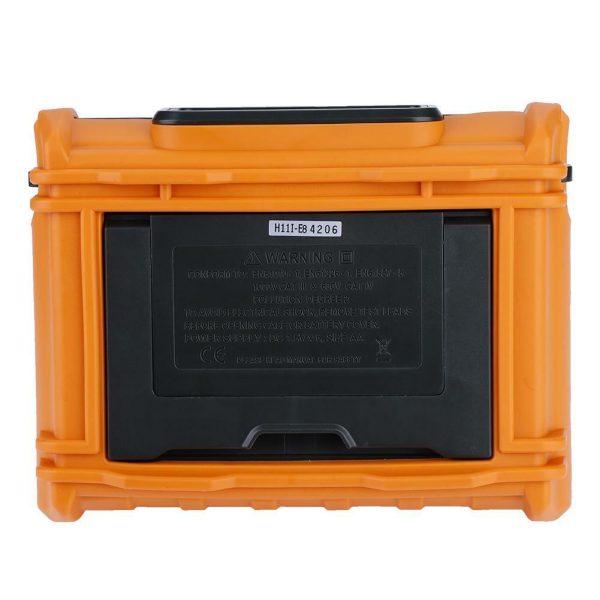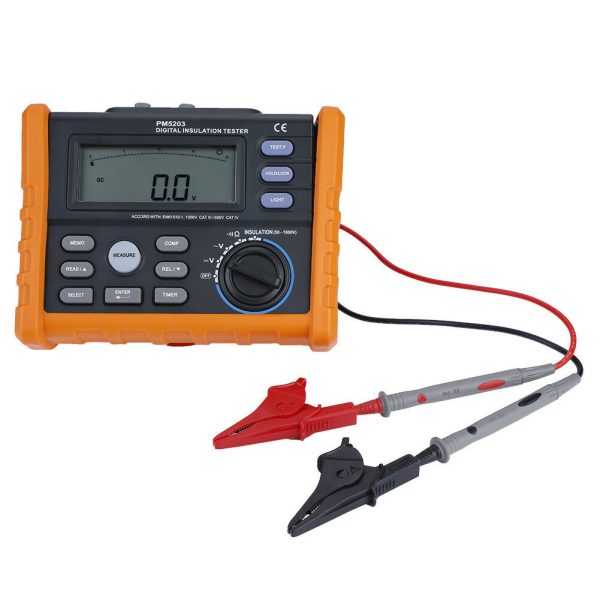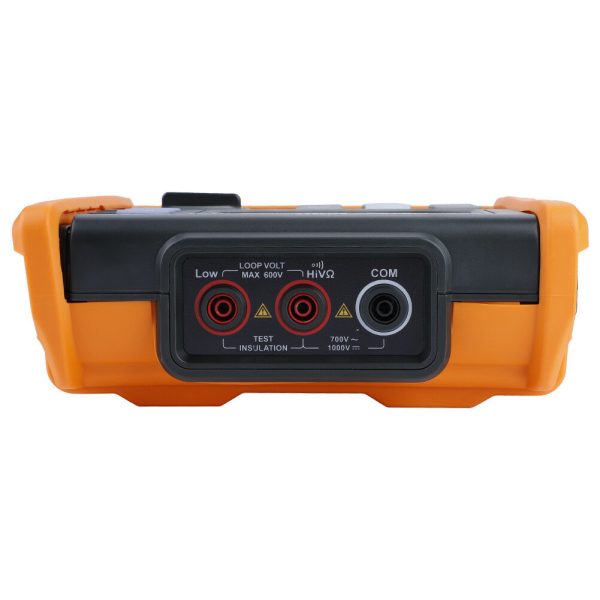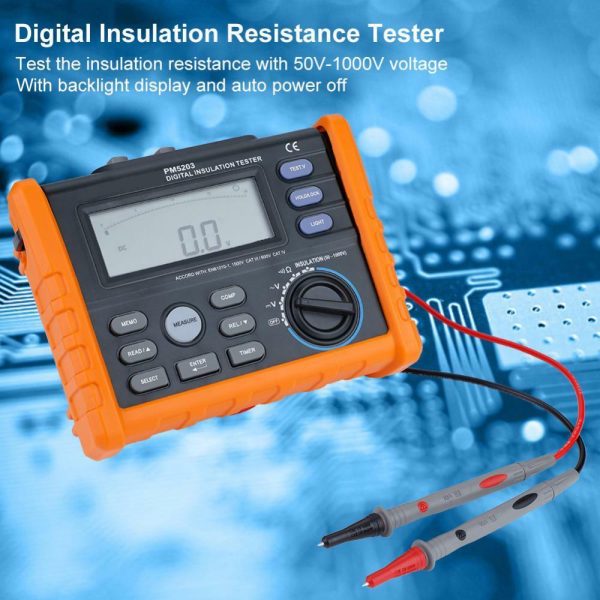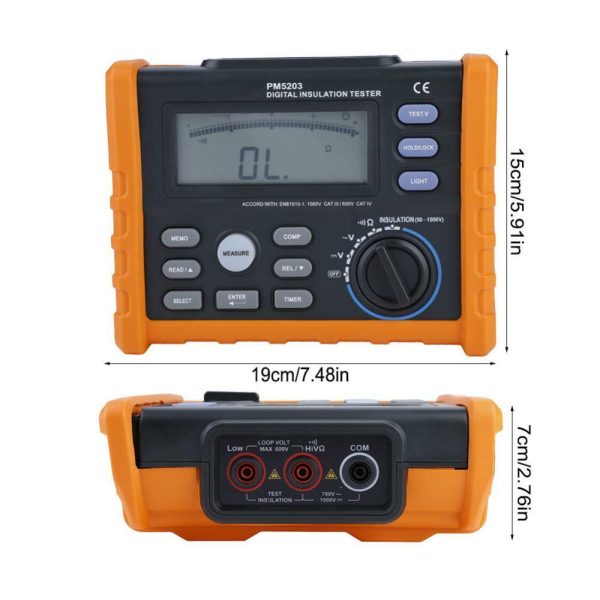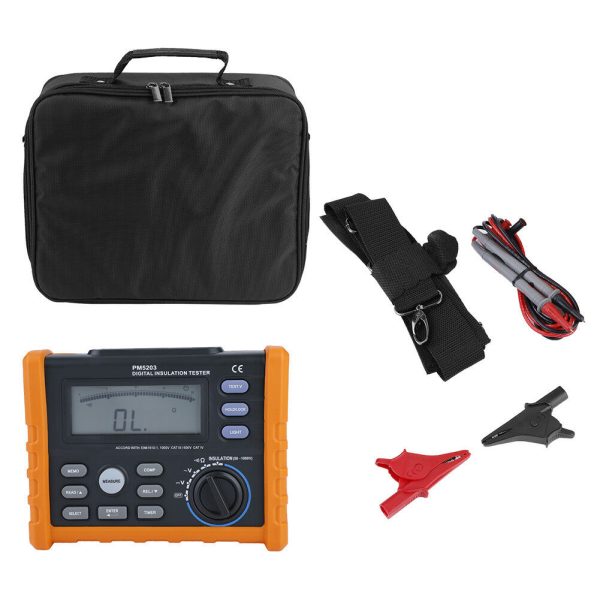 PEAKMETER Digital 1000V MS5203 Insulation Resistance Tester megger meter 0.01~10G Ohm
$399.00 Inc. GST
Compare
Compare
Description
Additional information
Reviews (0)
Description
Enhance Your Electrical Testing with the PEAKMETER Digital Insulation Resistance Tester MS5203
Product Highlights:
Product Name: PEAKMETER Digital Insulation Resistance Tester MS5203
Measuring Resistance: 0.01MΩ – 10.00GΩ
Measuring Voltage: 0-1000V
Operating Temperature: 0°C to 40°C
Accuracy Class: ±(3% + 5)
Power Supply: 6 x 1.5V AA Batteries
Discover the Power of Precision: Unlock advanced testing capabilities with the PEAKMETER Digital Insulation Resistance Tester MS5203. This high-precision tester is engineered to elevate your electrical testing needs, offering an impressive range of features designed to enhance accuracy and efficiency.
Key Features:
High Voltage and Resistance Measurement: Safely measure insulation resistance from 0.01MΩ to 10.00GΩ, with a voltage range of up to 1000V.
User-Friendly Interface: Seamlessly navigate the functions of the tester through intuitive buttons and controls, ensuring a smooth testing experience.
Power-Up Options: Activate power-up options by holding down buttons while turning on the meter, enabling access to additional features and functions.
Automatic Power Off: Conserve battery power with the automatic power-off function, which activates after 10 minutes of inactivity. Easily disable this mode for specific testing needs.
Hold Function: Freeze and release displayed values at the press of a button, allowing for detailed analysis.
Relative Measurement: Compare actual values to a relative base, enabling accurate measurements and calculations.
Comprehensive Safety: Designed according to IEC61010-1 CATIII 1000V CAIV 600V standards, ensuring your safety during testing.
Advanced Functions: Benefit from features like automatic calculation of PI and DAR, store/load function, compare function, auto discharge for capacitive load, and a timer function for insulation testing.
Digital and Analog Display: Choose between digital and analog displays to suit your preference and testing requirements.
User Manual: Access the English User Manual for comprehensive guidance.
Experience Confidence in Your Measurements: The PEAKMETER Digital Insulation Resistance Tester MS5203 empowers professionals with reliable and accurate measurements. Whether you're testing insulation, checking continuity, or performing DCV and ACV tests, this versatile tester is your trusted companion for a wide range of electrical testing tasks.
Invest in precision and efficiency – choose the PEAKMETER Digital Insulation Resistance Tester MS5203 for your electrical testing needs.
Additional information
| | |
| --- | --- |
| Weight | 1977 g |
| Dimensions | 345 × 265 × 100 mm |
---
Only logged in customers who have purchased this product may leave a review.