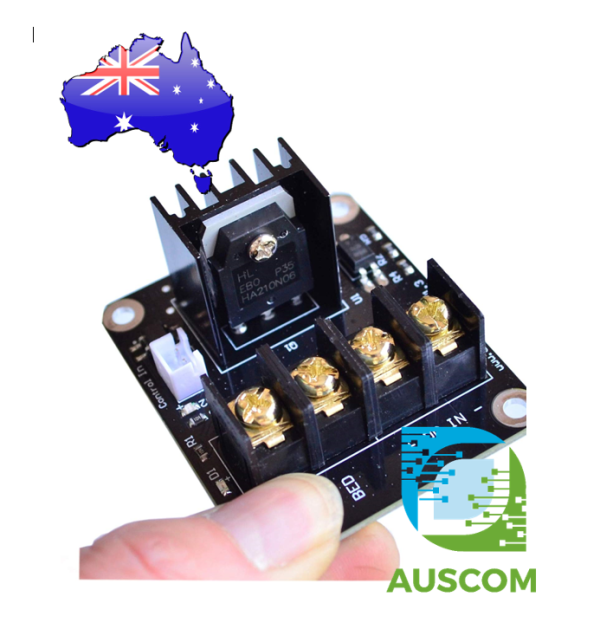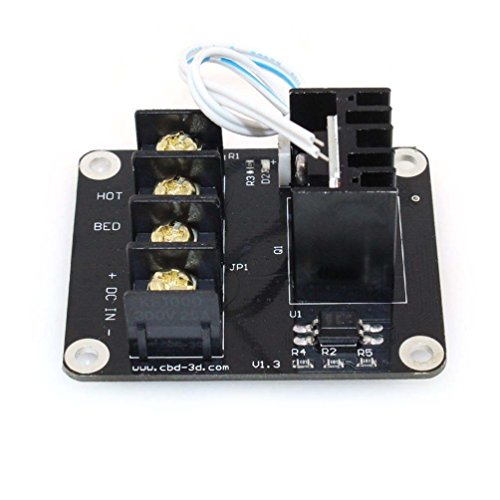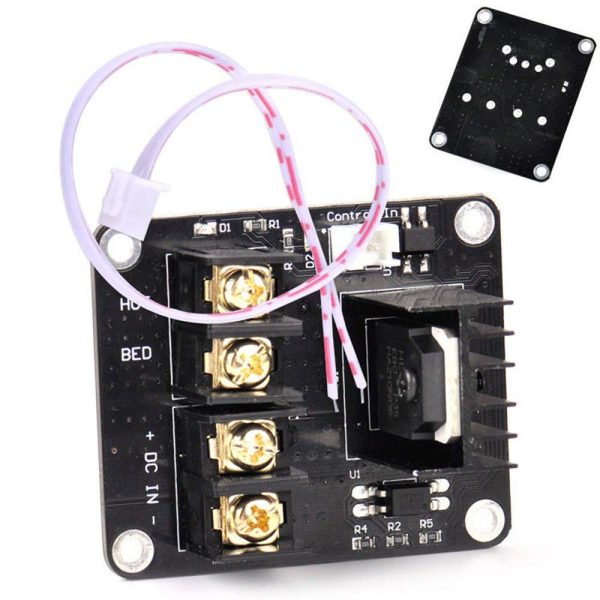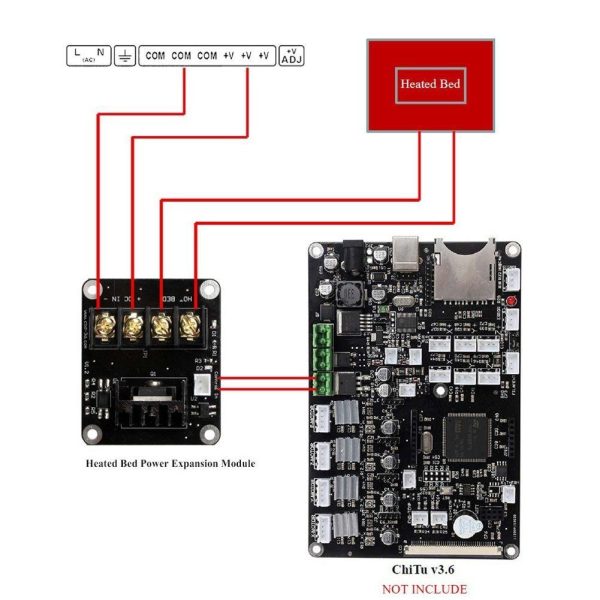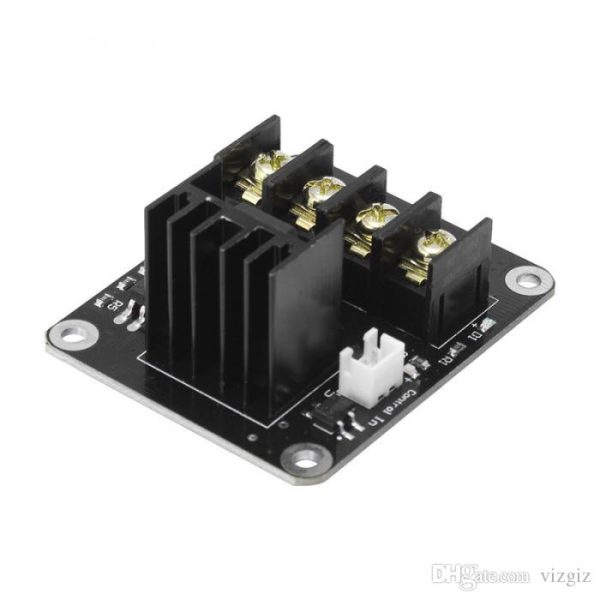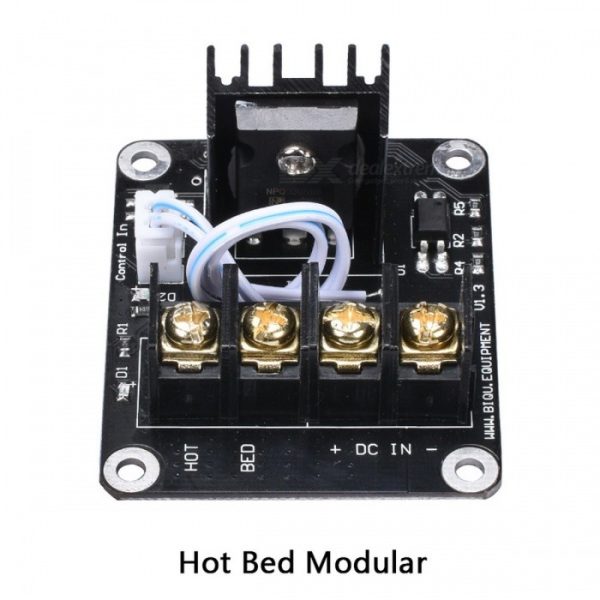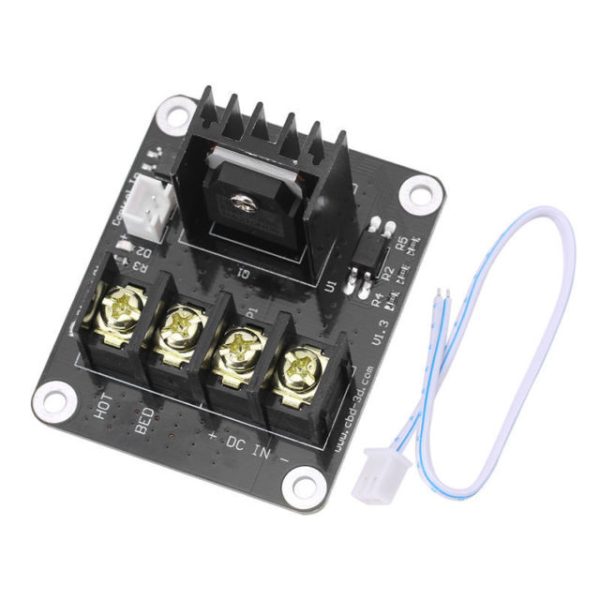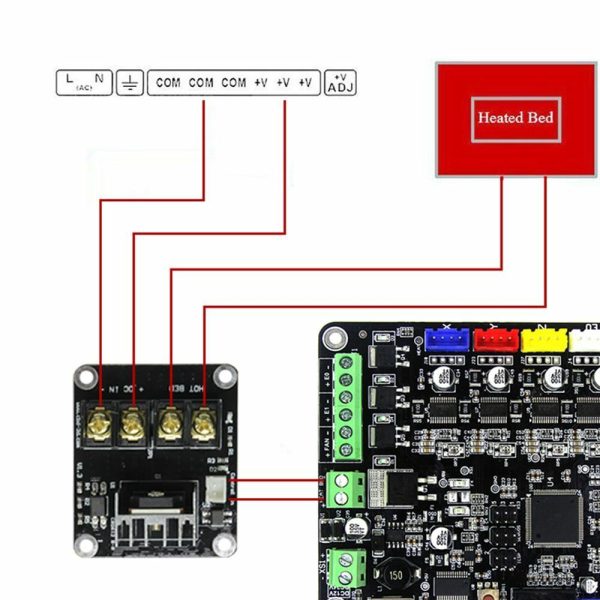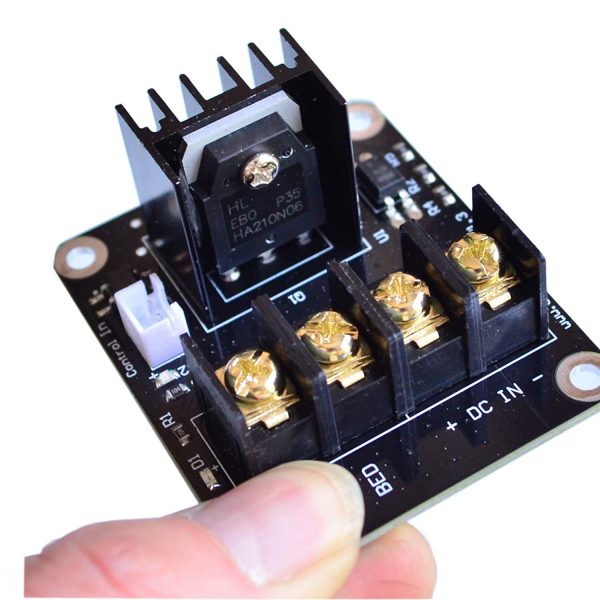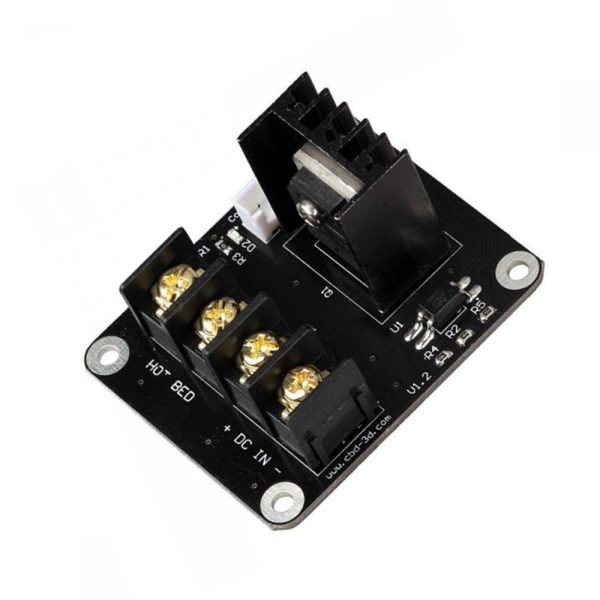 3D Printer Heated Bed Power Module High Current 210A MOSFET Upgrade RAMPS 1.4
$16.95 Inc. GST
Compare
Compare
Description
Additional information
Reviews (0)
Description
Elevate Your 3D Printing Experience with the High-Current 3D Printer Heated Bed Power Module – Upgrade RAMPS 1.4
Unleash the full potential of your 3D printer's heated bed with our cutting-edge Heated Bed Power Module. Engineered for excellence and precision, this module boasts a robust MOSFET HA210NO6 at its core, ensuring optimal performance even under high currents.
Key Features:
Enhanced MOSFET Power: Built around the formidable MOSFET HA210NO6, this module delivers unmatched power for your heated bed. It's designed to outshine standard RAMPS and other 3D printer controllers, effortlessly handling higher currents with finesse.
Compact and Efficient: With dimensions of 60x50mm and 3.2mm diameter mounting holes, this module fits seamlessly into your setup. The well-thought-out hole spacing of 54x43mm ensures easy integration using M3 screws.
Versatile Voltage Compatibility: Spanning a voltage range of 12V to 24V, this module accommodates various setups, giving you the flexibility to adapt to your specific requirements.
Peak Performance: Leveraging active cooling, this module achieves an impressive maximum current handling capacity of 210A. Experience unparalleled stability and reliability even during demanding 3D printing tasks.
Precise PID Control: Unlike conventional DC-DC relays, this power module's foundation in power MOSFET technology empowers you with PID control over the heated bed. Enjoy refined control and superior print quality.
Optimized Thermal Management: Operating at its best under I(Max)=25A with normal cooling, this module ensures that your printing process remains steady and secure.
Package Contents:
1 x Heated Bed Power Module
1 x Input Signal Connection Cable
Elevate your 3D printing endeavours with the Heated Bed Power Module – where power, precision, and performance converge. Revolutionize your printing experience today.
(Note: This product ensures optimal functionality when the maximum current of 25A is not exceeded during operation, with proper cooling measures in place.)
Upgrade your printing setup with the High-Current 3D Printer Heated Bed Power Module. Order now and experience the next level of 3D printing performance.
Additional information
| | |
| --- | --- |
| Weight | 60 g |
| Dimensions | 260 × 160 × 40 mm |
---
Only logged in customers who have purchased this product may leave a review.