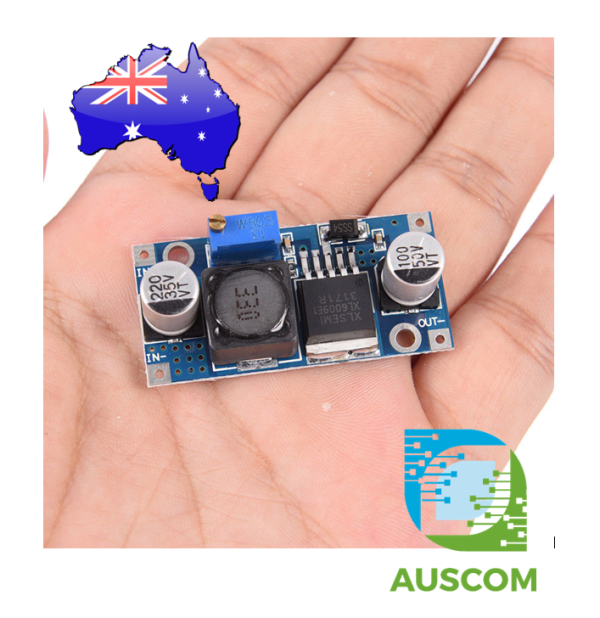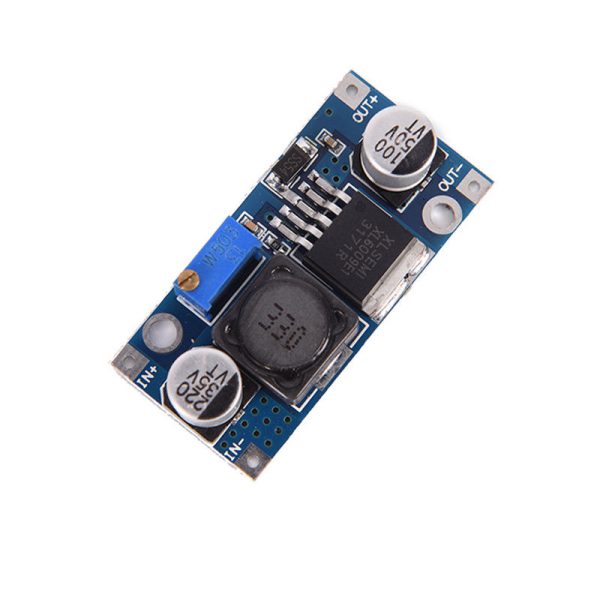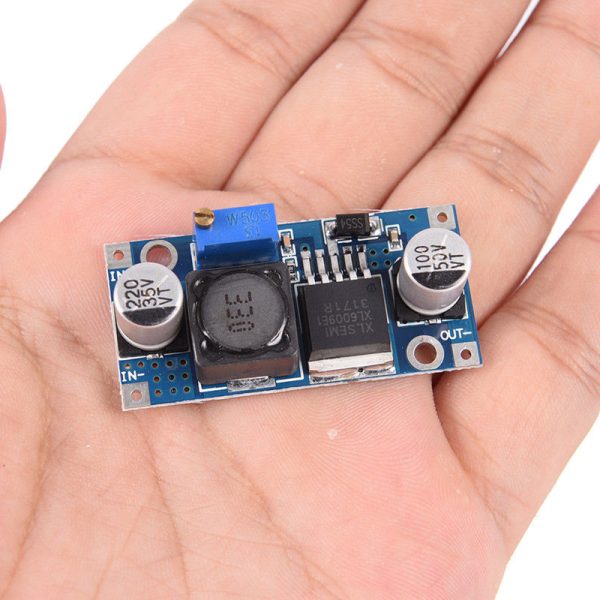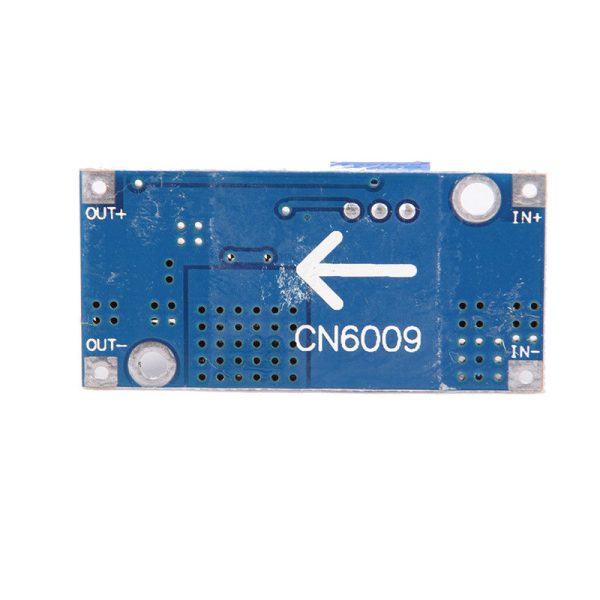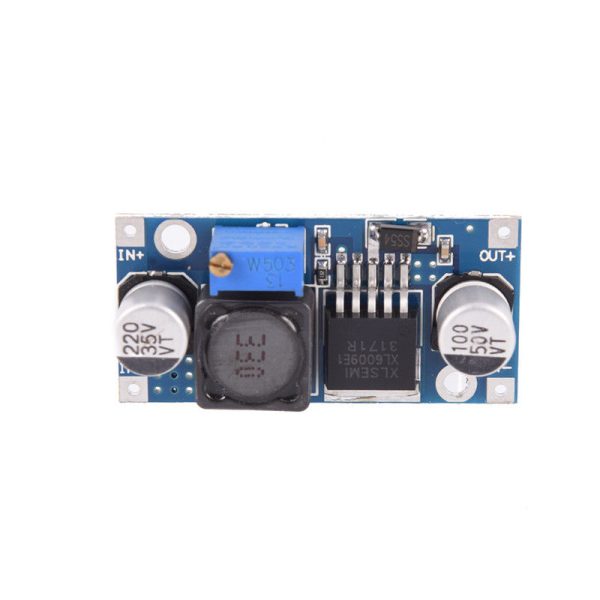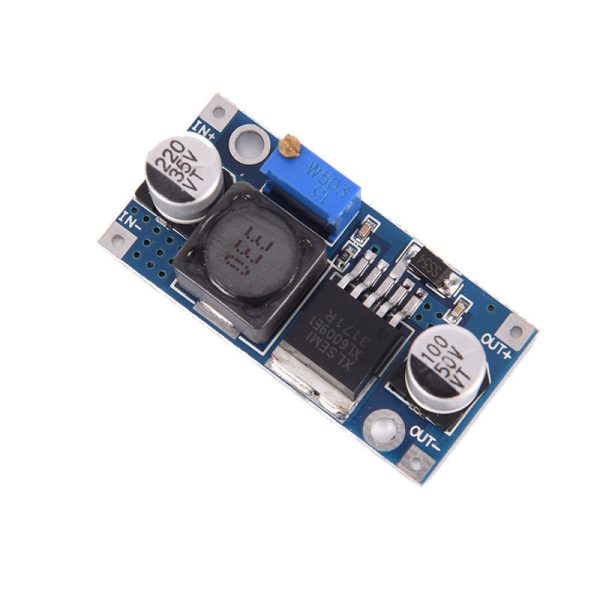 XL6009 DC-DC Adjustable Step-up Boost Power Converter Module 4Amp Output
$6.80 Inc. GST
Compare
Compare
Description
Additional information
Reviews (0)
Description
Introducing the XL6009 DC-DC Adjustable Step-up Boost Power Converter Module – Delivering 4Amps of Dynamic Output
Features:
Unique IN-IN + Input Configuration: Positive Input, Negative Output
Efficient Power Flow: Positive Output (OUT+) and Negative Output (OUT-)
Sample Test Comparisons:
Transformative Performance: Input 3V yields Output 12V at 0.4A (4.8W)
Enhanced Efficiency: Input 5V delivers Output 12V at 0.8A (9.6W)
Power Unleashed: Input 7.4V results in Output 12V at 1.5A (18W)
Versatile Potential: Input 12V provides Output 15V at 2A (30W)
Elevated Power: Input 12V generates Output 16V at 2A (32W)
Optimal Performance: Input 12V yields Output 18V at 1.6A (28.8W)
Precision Output: Input 12V produces Output 19V at 1.5A (28.5W)
Efficient Boost: Input 12V transforms into Output 24V at 1A (24W)
Vin * Iin * Efficiency = Vout * Iout
Where: Vin: Input Voltage Iin: Input Current Vout: Output Voltage Iout: Output Current
Unveiling the DSN6009 4A High-Performance Step-Up Switching Current (BOOST) Module:
Engineered for Excellence: The DSN6009 harnesses the prowess of second-generation high-frequency switching technology with the XL6009E1 core chip, outshining the previous LM2577 first-generation technology. Enjoy superior performance at a lower cost, effectively outpacing the LM2577 module that's nearing obsolescence.
Features at a Glance:
Broad Input Voltage Range: 3V to 32V, with an Optimal Range of 5V to 32V
Expansive Output Voltage Span: 5V to 35V
Empowered Efficiency: 4A Efficient MOSFET Switches Achieve Up to 94% Efficiency (LM2577: 3A)
High-Frequency Elegance: 400KHz Switching Frequency Enables Use of Compact Filter Capacitors, Resulting in Reduced Ripple (LM2577: 50KHz)
Technical Specifications:
Model: DSN6009 Boost Module
Module Type: Non-isolated Boost (BOOST)
Rectification: Non-Synchronous Rectification
Input Range: 3V to 32V
Output Range: 5V to 35V
Input Current: Max 4A, No-Load 18mA (5V Input, 8V Output, No-Load < 18mA. Increased Voltage Yields Greater Load Current)
Conversion Efficiency: <94% (Efficiency Decreases with Higher Pressure)
Switching Frequency: 400KHz
Output Ripple: 50mV (Ripple Increases with Higher Voltage and Current)
Load Regulation: ±0.5%
Voltage Regulation: ±0.5%
Operating Temperature: -40°C to +85°C
Dimensions: 43mm * 21mm * 14mm (Length * Width * Height)
Included in Package:
1 x DC-DC Adjustable Step-up Power Converter Module XL6009
Upgrade your power transformation game with the XL6009 DC-DC Adjustable Step-up Boost Power Converter Module. Elevate your projects with its unmatched efficiency and performance. Buy yours now and experience the future of power conversion.
Additional information
| | |
| --- | --- |
| Weight | 30 g |
| Dimensions | 260 × 160 × 20 mm |
---
Only logged in customers who have purchased this product may leave a review.