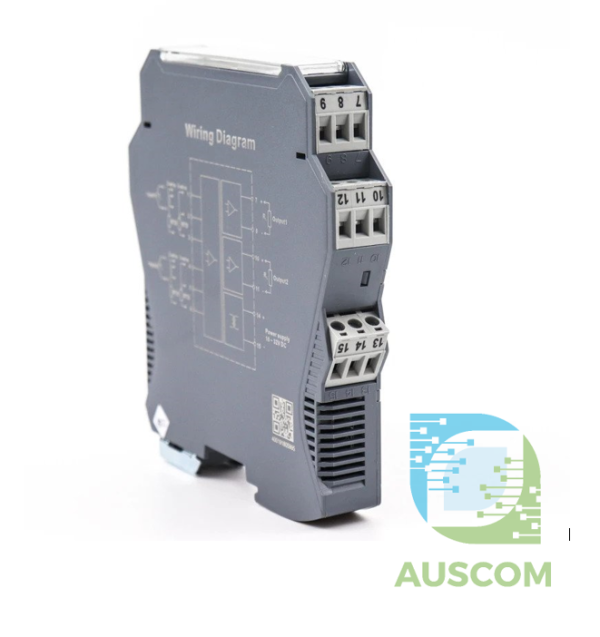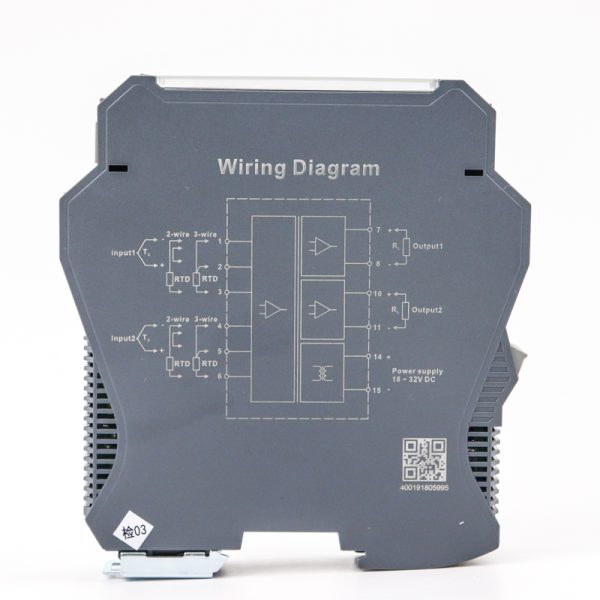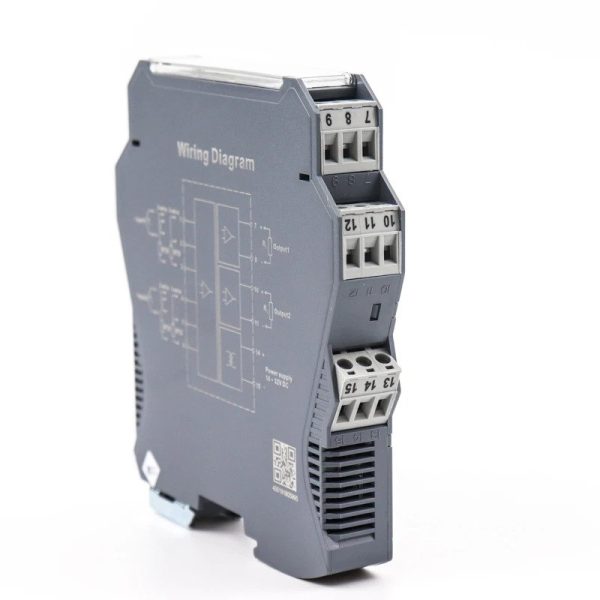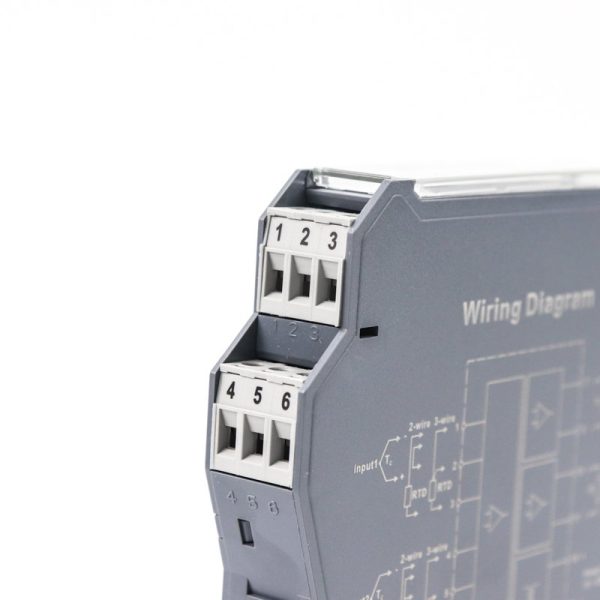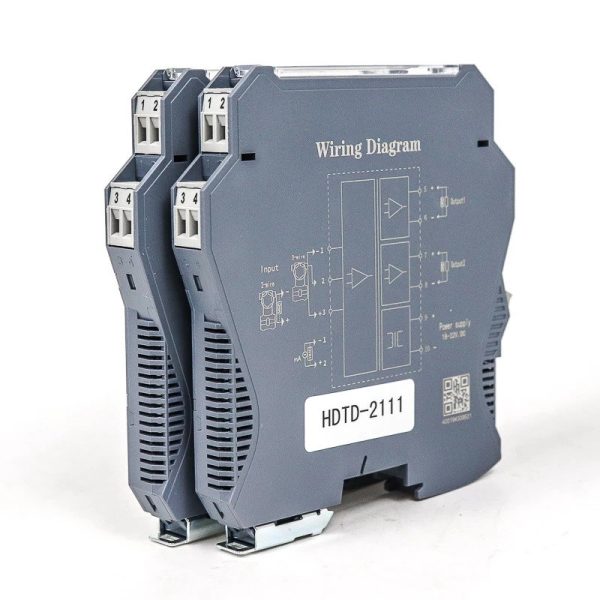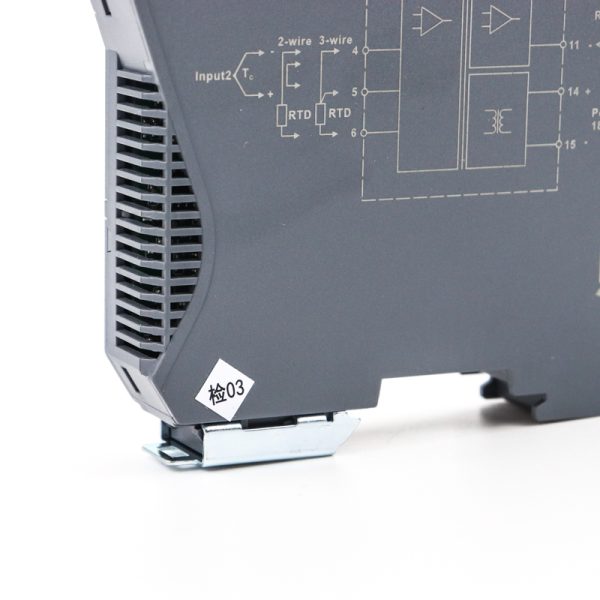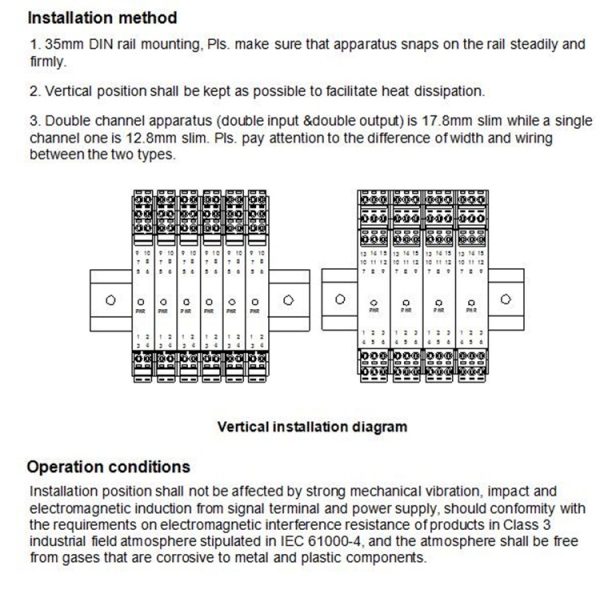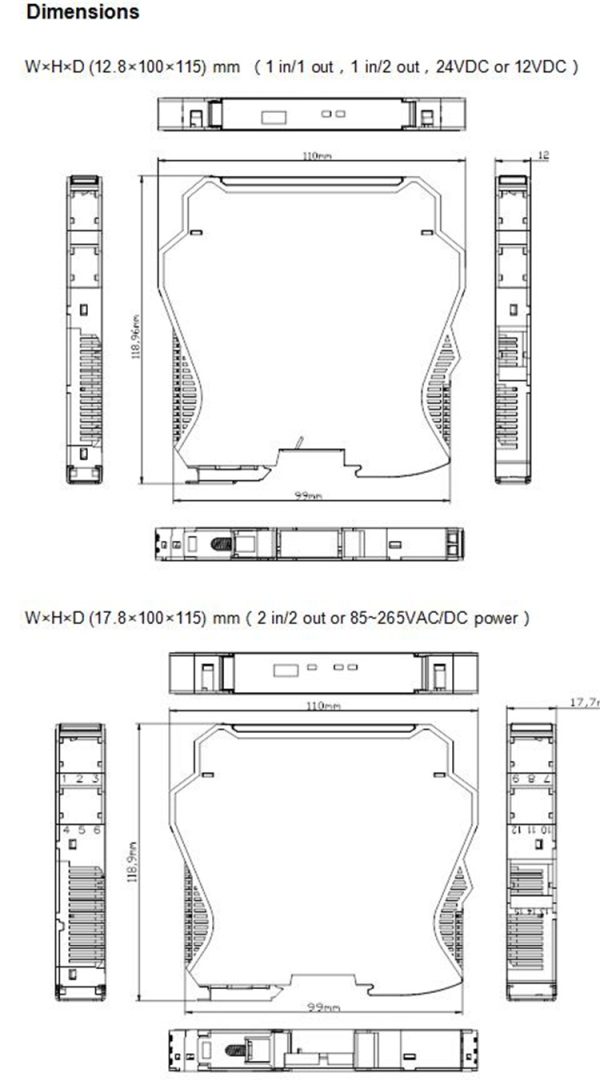 Din rail temperature transmitter RTD pt100 to 4-20ma 0-5v 0-10v converter
$187.00 – $227.00 Inc. GST
Compare
Compare
Description
Additional information
Reviews (0)
Description
Introducing our Din Rail Programmable Temperature Transmitter PT100 to 4-20mA Converter – the ultimate solution for seamless signal transmission and conversion. This cutting-edge device is designed to effortlessly transform thermocouple (TC) and thermal resistance (RTD) signals into isolated current or voltage outputs within a single circuit or between two separate circuits. Its standout feature lies in the galvanic isolation that separates input, output, and power supply, ensuring a secure and efficient operation.
This versatile transmitter pairs perfectly with modular instrumentation, DCS, PLC systems, and more. It offers a wide range of functions, including signal isolation, conversion, distribution, and processing. By enhancing the immunity of automatic control systems in industrial production processes, it guarantees heightened system stability and reliability. Available in multiple configurations such as 1 in/1 out, 1 in/2 out, and 2 in/2 out, with the added benefit of input/output magnetic isolation.
What sets our apparatus apart is its exceptional attributes. With rapid response times, minimal power loss, and remarkable temperature characteristics, it outperforms similar products in the market. The intelligently designed panel light indications are your visual guide: a steady green PWR light signifies normal operation, while a flickering red ALM light alerts you to input signal faults and excesses.
Supported Input Signals:
Thermocouples: K, E, S, B, J, T, R, N.
2/3-wire RTD resistances: Pt100, Cu100, Cu50, BA2, BA1, and more.
Customizable Signal Types and Ranges: Tailor the input signal type and range to your specific needs, either at the time of order or via user-friendly programming.
Cold Junction Compensation: Experience precise temperature control with a cold junction compensation range of -20°C to +60°C, offering accuracy of ±1°C after a brief 10-minute preheating.
Technical Excellence:
Channels: Choose from 1 in 1 out, 1 in 2 out, 2 in 2 out, and more.
Transmitting Accuracy: Achieve remarkable ±0.1% F.S accuracy at 25°C ±2°C.
Swift Response: With a rise time of ≤ 1 ms and a settling time of ≤ 200 ms.
Ambient Temperature Influence: A minimal impact of < 30 ppm/°C ensures stability.
Clean Output: Ripple remains below 1 mV for impeccable results.
Wide Frequency Range: Operate between 0 to 300 Hz.
Input and Output Resistance:
Current: ≤ 60 Ω for current input, and 05V: ≥ 1MΩ; 010V: ≥ 2MΩ for voltage input.
Output Load Capacity: Offering diverse options to suit your needs.
Power Supply Versatility: Efficiently powered by 18-32VDC or 85-265VDC/AC, with recommended voltage at 24VDC. Power consumption remains impressively low, ensuring energy efficiency in both single and double output configurations.
Robust Build:
Insulation Resistance: Exceeds 100 MΩ for Input/Output/Power.
Dielectric Strength: Withstands ≥ 2500 VAC for Input/Output/Power, tested with a 1mA leakage current for 1 minute.
Electromagnetic Compatibility: Designed to meet the rigorous standards of IEC 61000-4 for superior electromagnetic compatibility.
Elevate your control systems with the Din Rail Programmable Temperature Transmitter PT100 to 4-20mA Converter. Tailor-made for precision, reliability, and optimal performance in industrial settings.
Additional information
| | |
| --- | --- |
| Weight | 500 g |
| Dimensions | 260 × 260 × 40 mm |
| Analog Signal | 4-20mA, 0-5V, 0-10V |
| Outputs | 1 In 1 Out, 1 In 2 Out, 2 In 2 Out |
---
Only logged in customers who have purchased this product may leave a review.