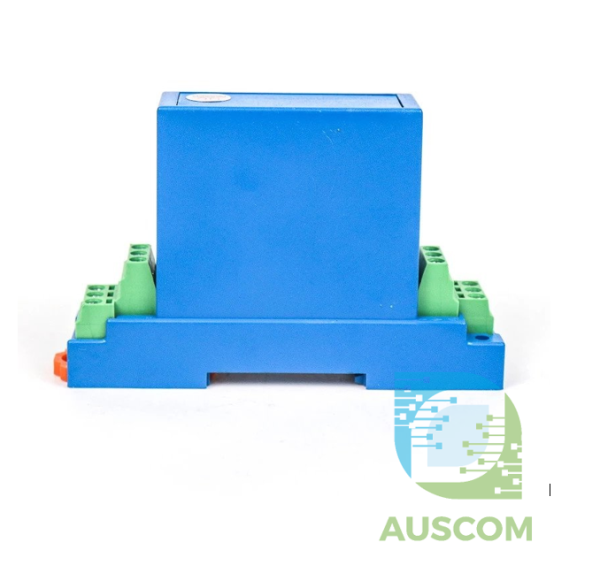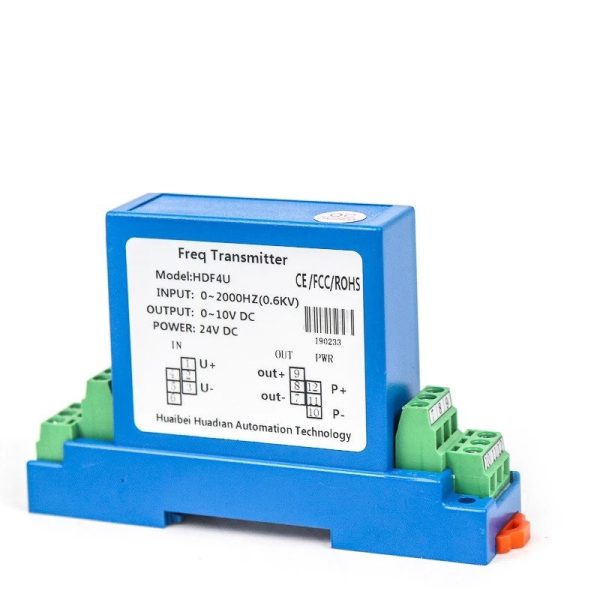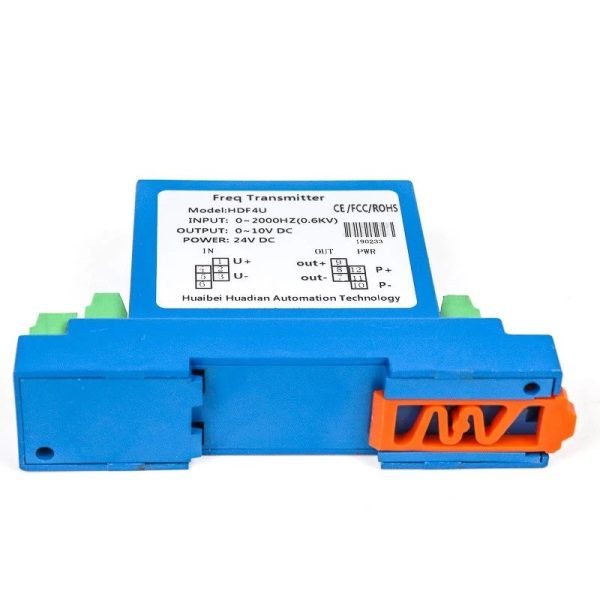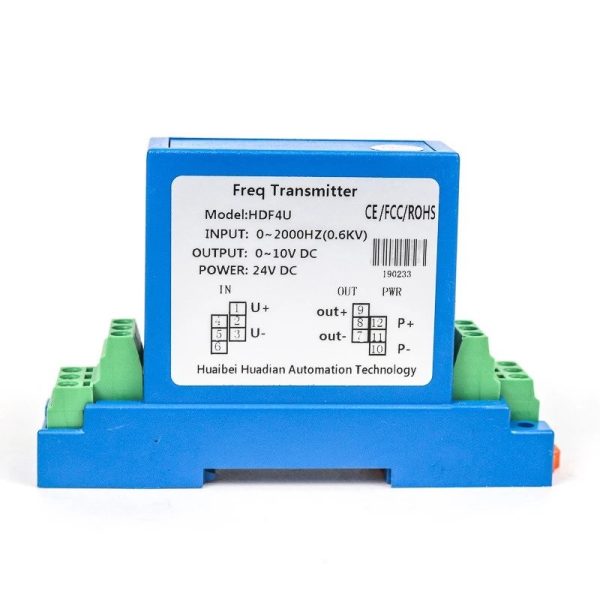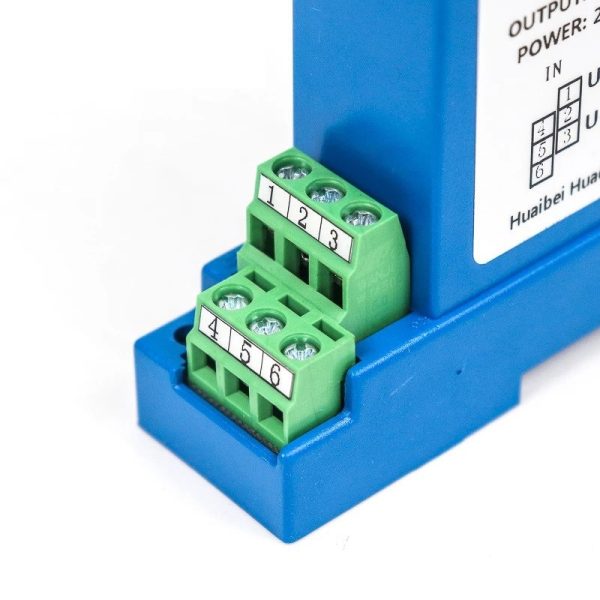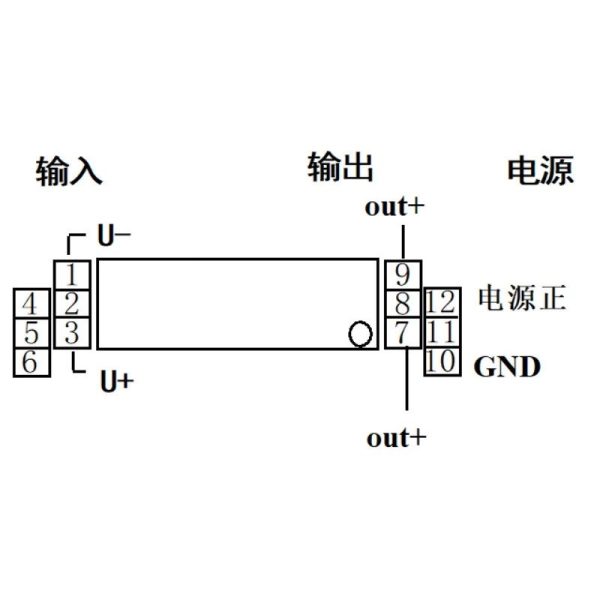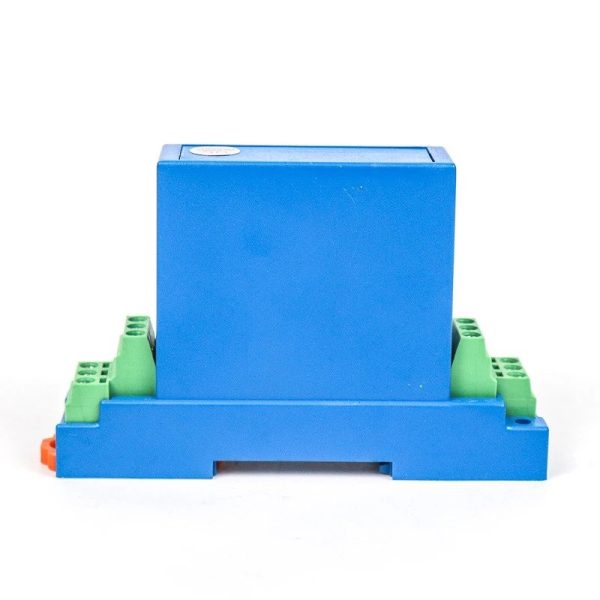 Isolated Frequency PWM Transducer Transmitter 4-20mA 0-10v Output Sensor 0-100KHz Input DC24V Power Supply
$205.00 Inc. GST
Compare
Compare
Description
Additional information
Reviews (0)
Description
Introducing our Isolated Frequency PWM Transducer Transmitter – Your Signal Solution
Discover precision and reliability with our Isolated Frequency PWM Transducer Transmitter, designed to deliver seamless signal conversion for your measurement needs. Leveraging advanced linear photoelectric isolation and a dedicated conversion IC, this versatile device ensures exceptional performance across a range of applications.
Key Features:
🔗 Linear Photoelectric Isolation: Experience signal accuracy like never before, thanks to our cutting-edge linear photoelectric isolation technology that guarantees reliable measurements.
📊 Unmatched Precision: Unlock the power of precise measurements with our device's remarkable accuracy of 0.5%. Whether it's sine wave or square wave signals, our transducer transmitter delivers results you can trust.
💨 Swift Response: Time matters, and our transducer transmitter doesn't disappoint. With a rapid response time of less than 200 milliseconds, you'll capture real-time data without any delay.
🔌 Easy Installation: Simplify your setup process with our user-friendly design. The device's small size, light weight, and compatibility with standard rail + flat screw installation make it a breeze to install.
🌡️ Reliable Stability: Experience unwavering stability even in dynamic environments. Our transducer transmitter boasts excellent stability, keeping your measurements consistent over time.
🔋 Efficient Power Supply: Operating on a DC24V power supply, our transmitter offers efficient energy utilization, ensuring prolonged usage without compromising on performance.
📐 Compact Design: Don't let limited space hinder your measurements. Our compact design ensures seamless integration into various setups, making it an ideal solution for space-constrained environments.
Technical Specifications:
Primary Input Frequency: 0~100KHz (Amplitude: 5-24V)
Rated Output: DC0~10V / 4-20mA
Auxiliary Power Supply: DC24V
Load Capacity: RL≥10K Ω
Linearity: 0.1%
Accuracy: 0.5%
Overload Capability: 2 times nominal input, sustainable
Isolation Withstand Voltage: 1KV; /50Hz, 1Min
Offset Voltage: ≤50mV
Temperature Drift: ≤100PPM/°C
Current Consumption: <25mA + output current
Response Time: <200mS
Working Temperature: -10°C~70°C
Storage Temperature: -25°C~+85°C
Perfectly suited for a myriad of pulse applications, including water meters, our transducer transmitter transforms your pulse signals into reliable analog outputs. Custom frequency ranges are also available upon request.
Upgrade your signal conversion game today with our Isolated Frequency PWM Transducer Transmitter. Experience precision, reliability, and efficiency like never before.
Additional information
| | |
| --- | --- |
| Weight | 250 g |
| Dimensions | 260 × 160 × 40 mm |
| Input Frequency | 0-100Hz, 0-200Hz, 0-1KHz, 0-10KHz, 0-100KHz |
| Output Signal | 0-10V, 4-20mA |
---
Only logged in customers who have purchased this product may leave a review.