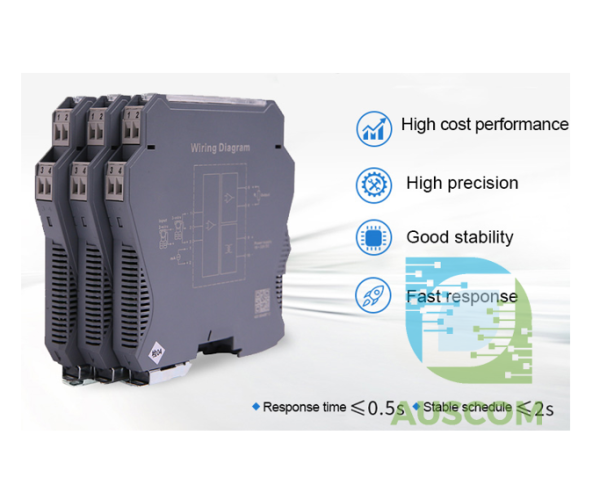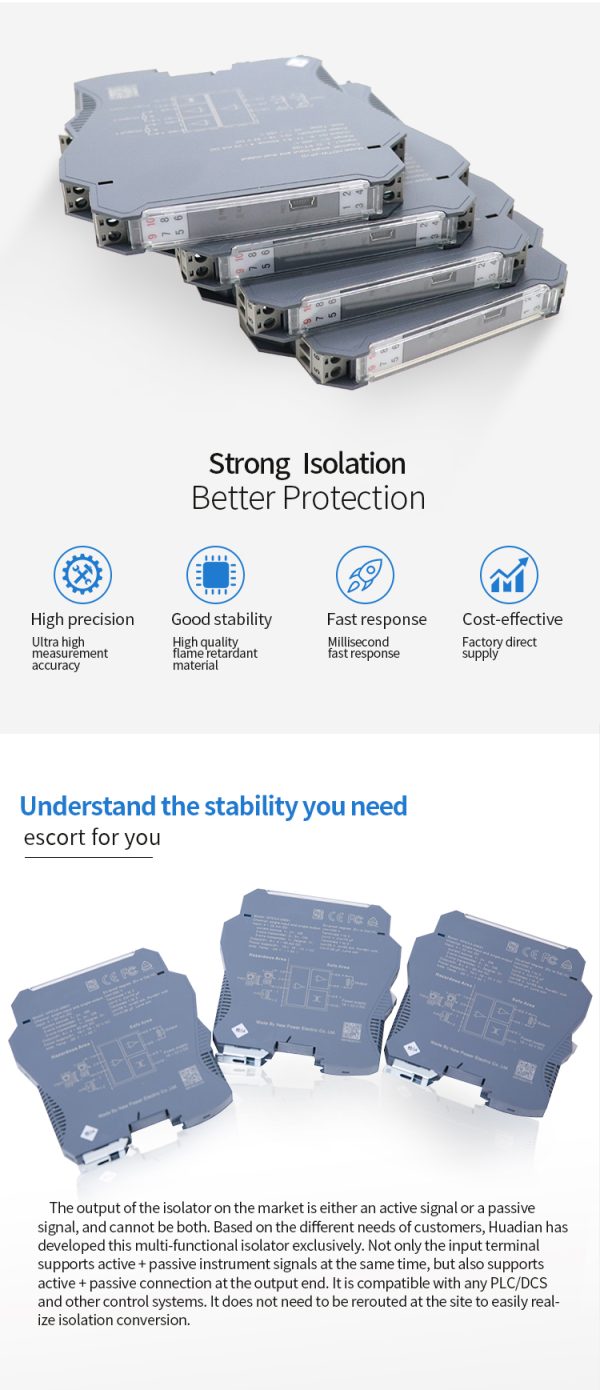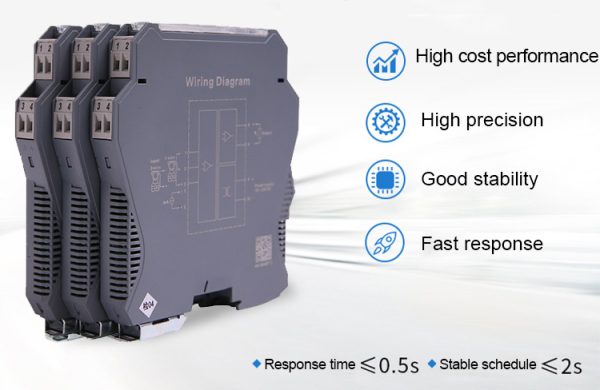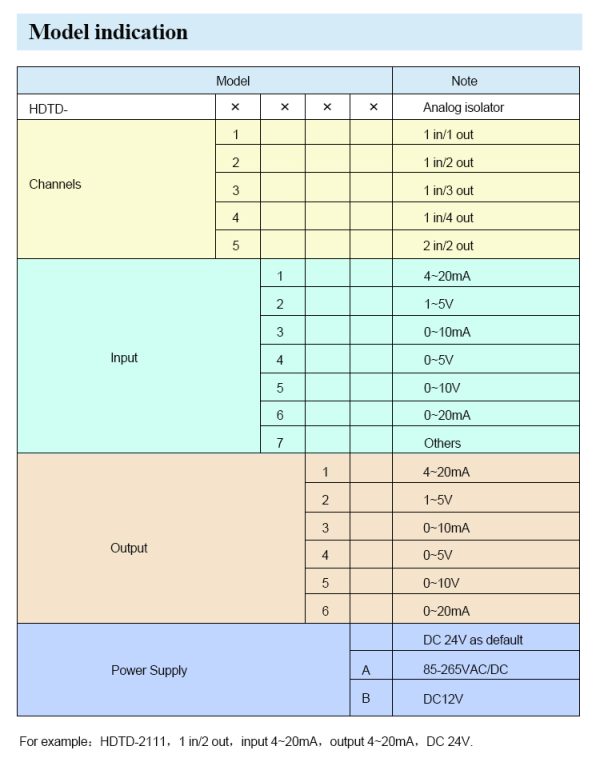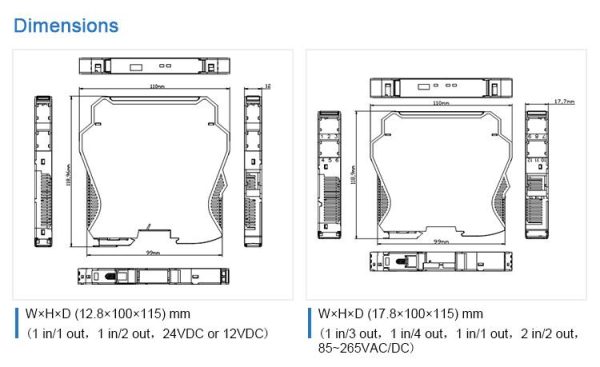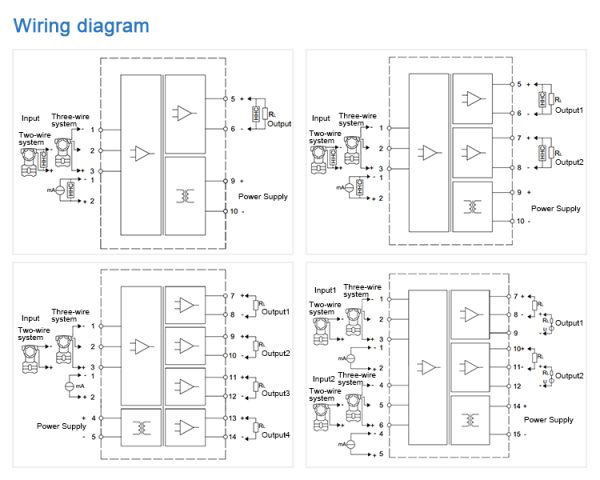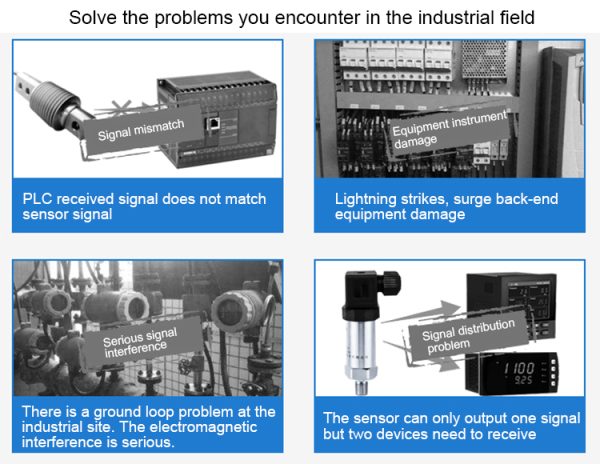 0 10v 4 20ma 5v analog signal splitter converter output 0-5v 0-10v 4-20ma dc
$184.00 – $277.00 Inc. GST
Compare
Compare
Description
Additional information
Reviews (0)
Description
Product Name: 0-10V/0-5V/4-20ma to 0-10V/0-5V/4-20ma Signal Isolator Transmitter and Distributor
Key Features:
Converts analog signals
Can split a single signal upto 4 identical signals dependant on model selected
Provides isolated power supply for two-wire and three-wire transmitters
Galvanic isolation ensures the separation of input, output, and power supply
Suitable for integration with modular instrumentation, DCS, PLC, and more
Improves automatic control system immunity, stability, and reliability
Fast response time, low power loss, and excellent temperature characteristics
Description: The 0-10V 4-20mA 5V Analog Signal Splitter Converter is a versatile apparatus designed to offer isolated power supply to both two-wire and three-wire transmitters while detecting current signals within circuits. This device excels at transmitting input current or voltage signals into isolated signals within a circuit or two distinct circuits. A significant advantage lies in the galvanic isolation, ensuring complete separation between input, output, and power supply elements.
Effortlessly complement your modular instrumentation, DCS, PLC, and similar systems by utilizing this product. It serves various functions including signal isolation, conversion, distribution, and processing for field instruments. Such integration empowers your automatic control system's immunity within industrial production processes, thereby enhancing overall stability and reliability. This product line boasts several configurations, such as 1 in/1 out, 1 in/2 out, 1 in/4 out, and 2 in/2 out, each featuring input/output magnetic isolation.
Distinguishing itself from comparable products, this apparatus is celebrated for its rapid response time, minimal power loss, and impressive temperature characteristics.
Technical Specifications:
Transmitting Accuracy: ±0.1%F.S (25℃±2℃)
Rise Time: ≤0.2 ms
Settling Time: ≤2 ms
Ambient Temperature Influence: <30 ppm/℃
Ripple: <1 mV
Frequency Range: 0~300 Hz
Input Resistance:
Current: ≤60 Ω
Voltage: 0~5V:≥1MΩ;  0~10V:≥2MΩ
Output Load Capacity:
DC Current:

0~10mA ≤700Ω
4~20mA ≤350Ω
0~±10mA ≤1kΩ
0~±20mA ≤500Ω

DC Voltage:

0(1)~5V ≥1MΩ
0~10V ≥2MΩ
0~±5V ≥1MΩ
0~±10V ≥2MΩ
Customization options are available for output load capacity upon request. The product operates within a power supply voltage range of 18~32V DC (Recommended voltage:24V DC) or 85~265V AC(OR 120~360V DC).
Power Consumption:
Single Output:

24V DC: 0.4W
220V AC: 1.0VA

Double Output:

24V DC: 0.6W
220V AC: 1.2VA
Electrical Properties:
Insulation Resistance: ≥100 MΩ (Input /Output /Power)
Dielectric Strength: ≥1500 V AC (Input /Output /Power, 1mA leakage current, 1-minute test time)
Electromagnetic Compatibility: IEC 61000-4
Indicator Lights:
PWR (Green): On during normal operation
ALM (Red): Flashing during input signal fault, remains on during input excess occurrences
Our standard supply voltage is the 18-32VDC version. If you require an alternative voltage, please feel free to contact us for more information. Elevate your signal isolation, conversion, and distribution capabilities with the 4-20mA to 0-10V Signal Isolator Transmitter and Distributor.
Additional information
| | |
| --- | --- |
| Weight | 500 g |
| Dimensions | 260 × 260 × 50 mm |
| Signal Type | 4-20mA In Out, 0-5V In Out, 0-10V In Out, 0-20mA In Out, 4-20mA In 0-10V Out, 0-10V In 4-20mA Out, 4-20mA In 0-5V Out |
| IO Setup | 1 In 1 Out, 1 In 2 Out, 1 in 3 Out, 1 In 4 Out, 2 In 2 Out |
---
Only logged in customers who have purchased this product may leave a review.