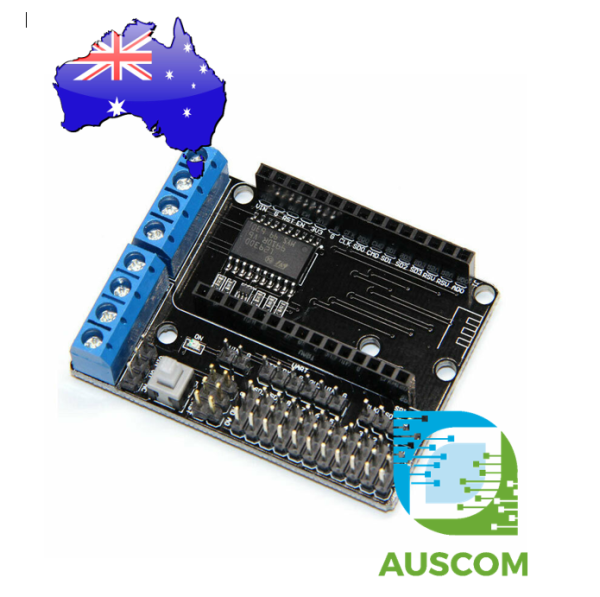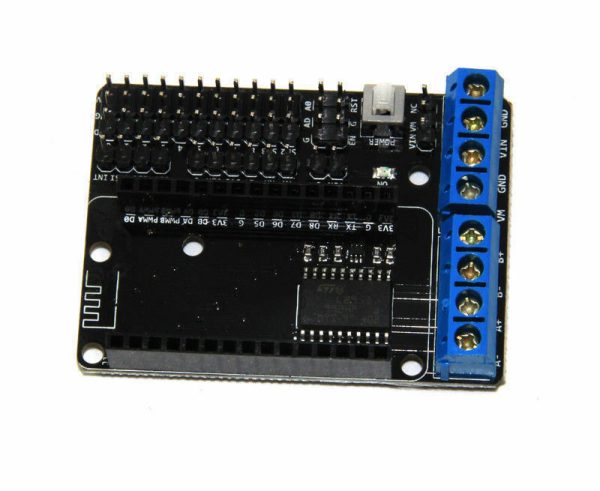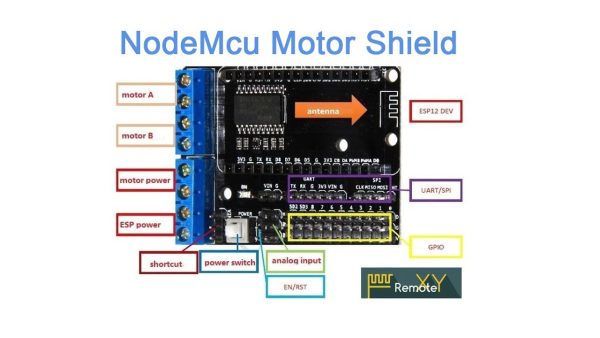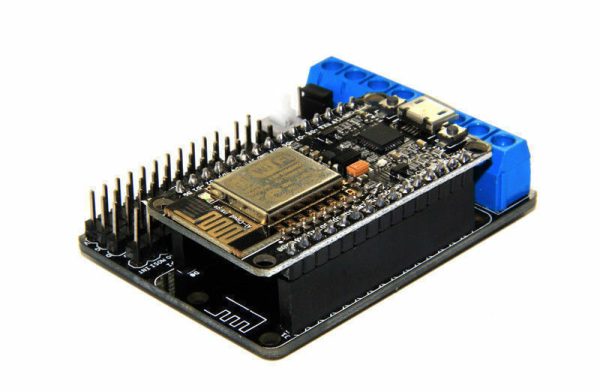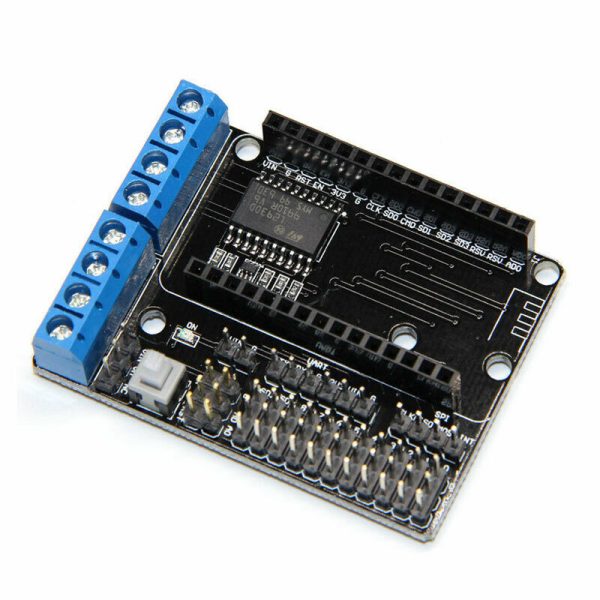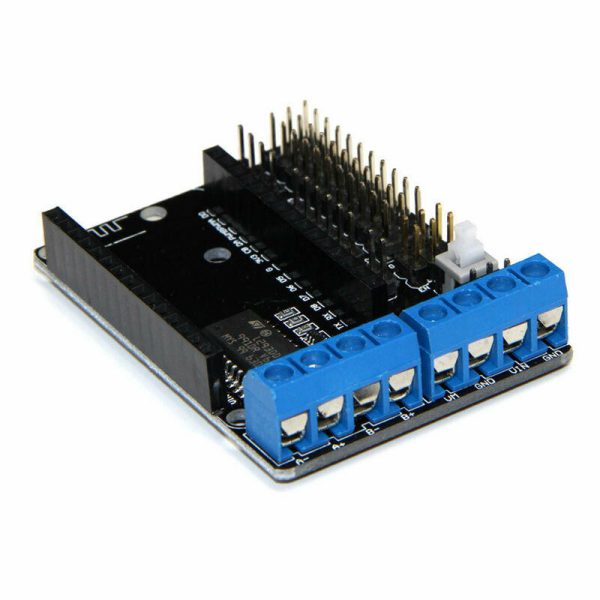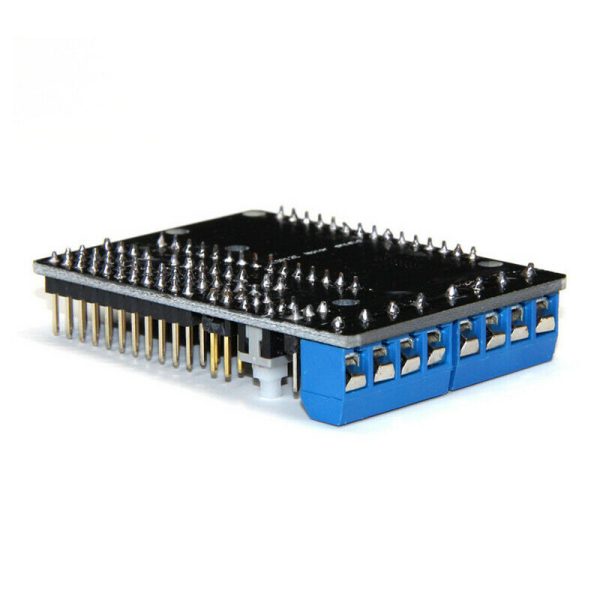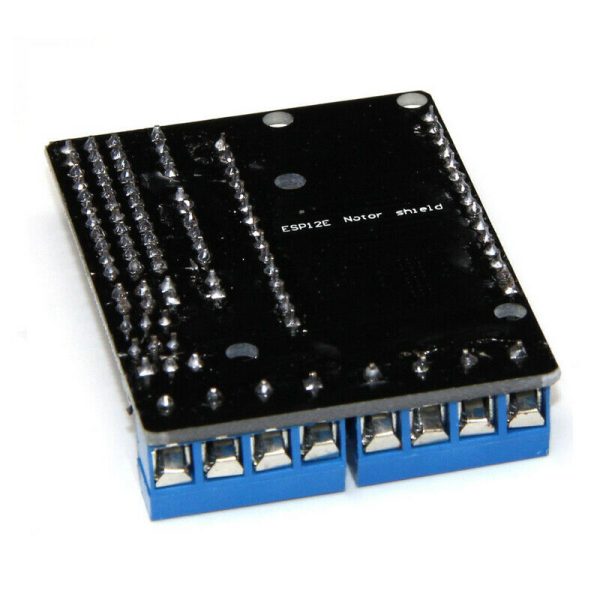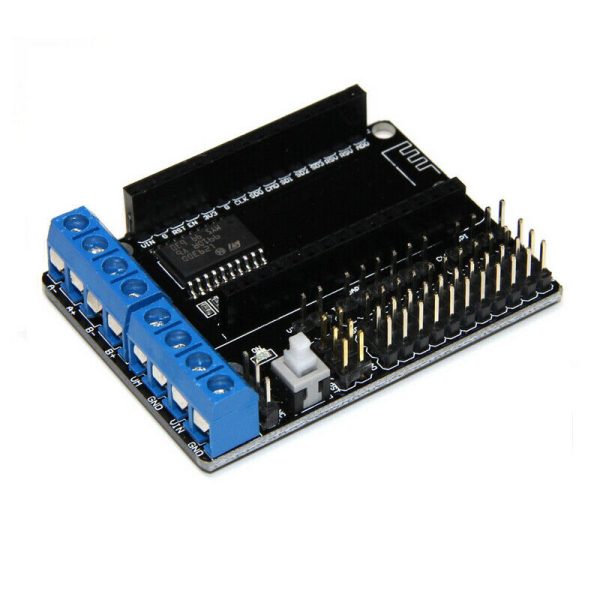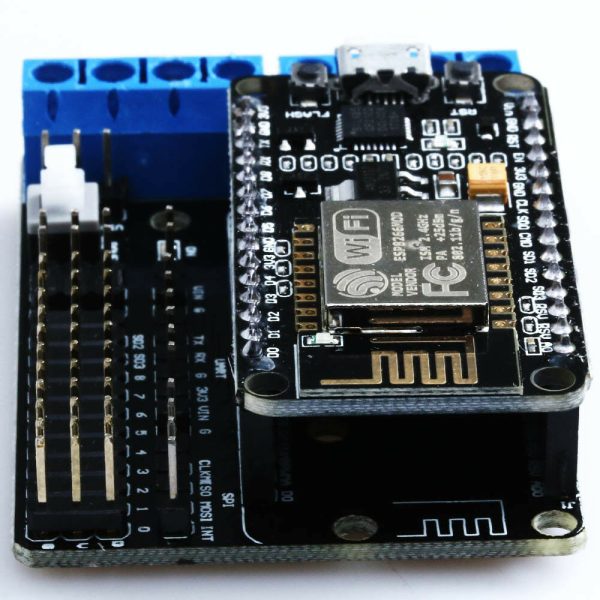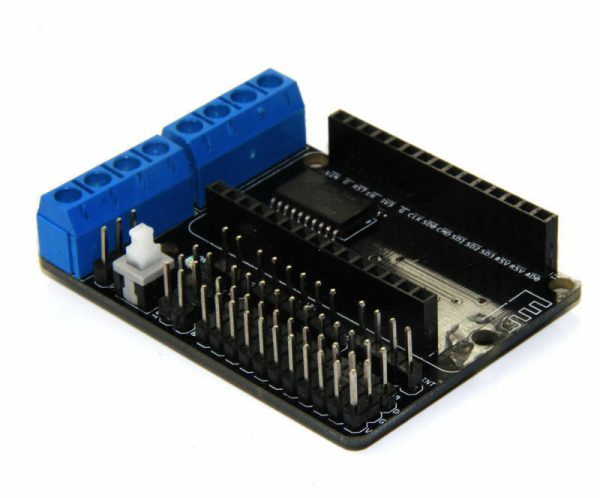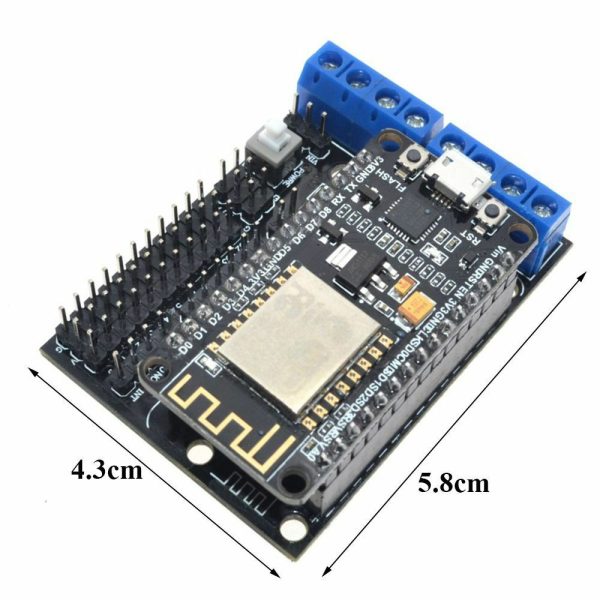 NodeMCU Motor Shield Board L293D ESP-12E ESP8266 WiFi Module Expansion
$10.30 Inc. GST
Compare
Compare
Description
Additional information
Reviews (0)
Description
Upgrade your projects with the NodeMCU Motor Shield Board L293D, designed to seamlessly integrate the power of the ESP-12E ESP8266 WiFi module. This expansion board empowers your creations with motor control capabilities and WiFi connectivity, taking your innovations to new heights.
Key Features:
Versatile Power Supply: The board supports motor power supply (VM) ranging from 4.5V to 36V, and control power (VIN) from 4.5V to 9V (10V max), offering the flexibility to power them separately.
Simplified Circuitry: With a built-in short-circuit option (short VM and VIN), you can streamline your power supply to a single source (within the range of 4.5V to 9V), efficiently managing motor drive and control simultaneously.
Efficient Power Management: The logic operating current (Iss) remains within ≤60mA (Vi = L) and ≤22mA (Vi = H), optimizing energy consumption.
Robust Motor Drive: Drive work current (Io) stays below or equal to 1.2A, ensuring smooth and reliable motor operations.
Effective Heat Dissipation: The module boasts a maximum power dissipation of 4W at a temperature of 90°C, maintaining performance even under demanding conditions.
Precise Control Signals: Input level for control signals ensures accurate operation – High: 2.3V≤VIH≤VIN, Low: -0.3V≤VIL≤1.5V.
Wide Temperature Range: Operating seamlessly between -25°C and +125°C, the board remains functional in various environments.
Dual High-Power H-Bridge Driver: Drive Type supports two-way motor control, offering superior control over your motor-driven projects.
Convenient Dev Kit Integration: Designed for ESP12E Dev Kit, the control ports (D1, D3 for Motor A; D2, D4 for Motor B) simplify the integration of your motor control and WiFi projects.
Streamlined Design: Equipped with an onboard power switch, the module efficiently separates motor power from control power, enhancing your experimental setups.
User-Friendly Notice: Ensure the correct insertion of the ESP-12E module, aligning its direction with the expansion board antenna for optimal performance.
Seamless Compatibility: Utilize short modules to control both the board and motor simultaneously, creating a seamless integration.
Package Includes:
Elevate your projects with the L293D Wifi Motor Drive Shield Module. Unleash the potential of your Arduino NodeMcu Lua ESP-12E ESP8266 with motor control capabilities that revolutionize the way you innovate.
Explore the limitless possibilities of your projects today. Order your L293D Wifi Motor Drive Shield Module and transform your creations into wonders of technology and connectivity.
Additional information
| | |
| --- | --- |
| Weight | 100 g |
| Dimensions | 260 × 160 × 20 mm |
---
Only logged in customers who have purchased this product may leave a review.