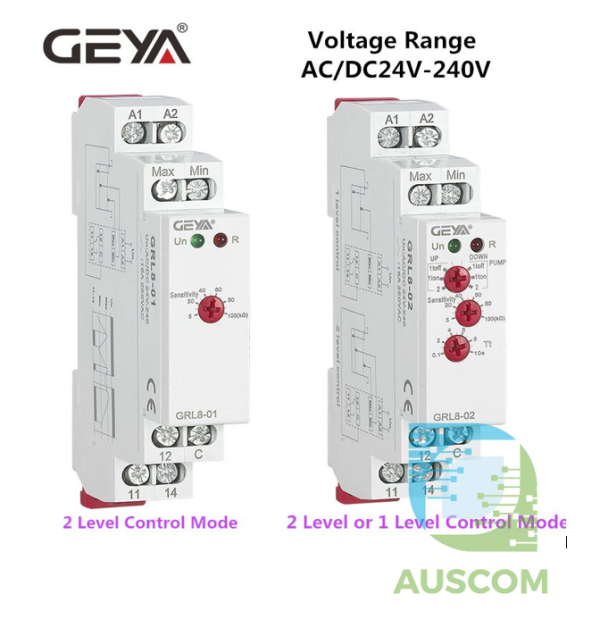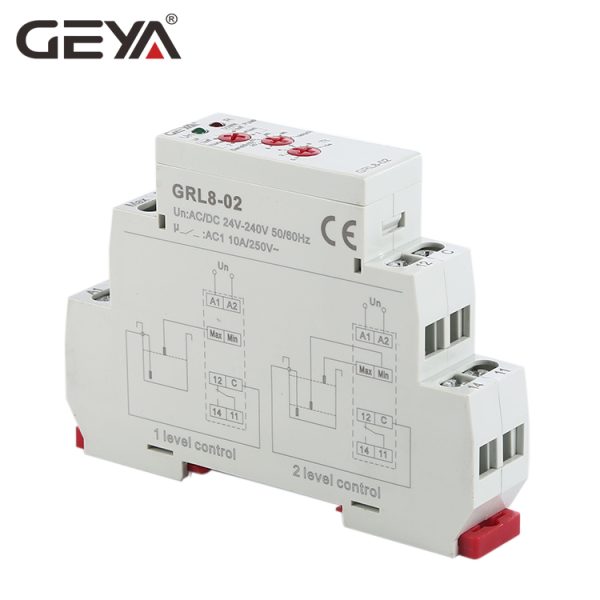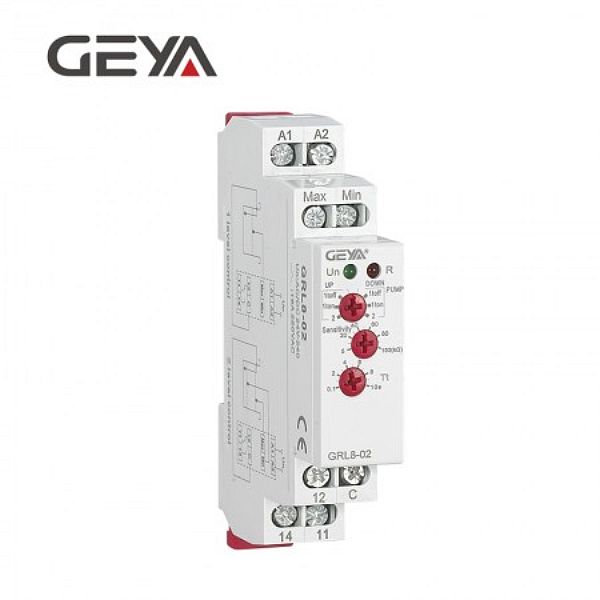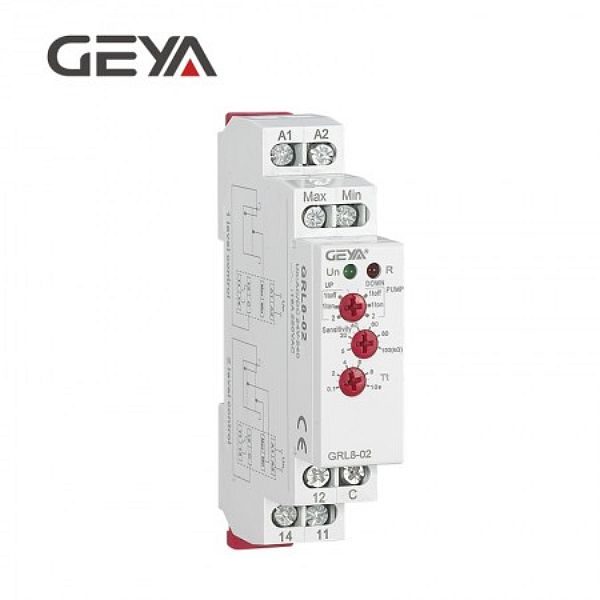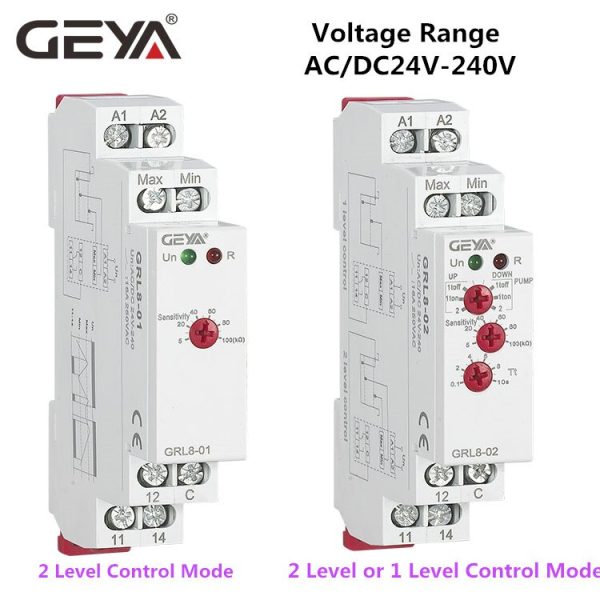 GEYA GRL8 Liquid Level Control Relay Electronic Controller 10A AC/DC24V-240V
$84.50 – $92.50 Inc. GST
Compare
Compare
Description
Additional information
Reviews (0)
Description
GEYA GRL8 Liquid Level Control Relay Electronic Controller 10A AC/DC24V-240V
Enhance your control over liquid levels with the advanced GEYA GRL8 Liquid Level Control Relay Electronic Controller. This versatile device is tailored for a wide range of applications, including monitoring levels in wells, basins, reservoirs, and tanks.
Key Features and Benefits:
Multiple Configurations in One Device: The GEYA GRL8 offers a variety of configuration options within a single unit:

GRL8-01: Choose between 2-level control mode.
GRL8-02: Opt for either 2-level or 1-level control mode.

Flexible Pump Control Options: Tailor your system to your needs with the choice of pump control modes:

PUMP UP: Elevate liquid levels when needed.
PUMP DOWN: Lower liquid levels as required.

Customizable Time Delay: Enjoy the convenience of an adjustable time delay on the output, ranging from 0.1 to 10 seconds. This ensures precise control and prevents abrupt changes.
Fine-Tuned Sensitivity: Achieve optimal responsiveness with sensitivity adjustment through a potentiometer. Set the sensitivity between 5 and 100K to match your specific requirements.
Reliable Galvanic Separation: Benefit from galvanically separated supply voltage support, accommodating both AC and DC within the 24-240V range. This ensures stable operation and enhanced safety.
Robust Output Performance: The device features a single-pole, double-throw (SPDT) relay with a 10A/AC1 rating, ensuring consistent and efficient performance.
Clear LED Indicator: Instantly grasp the relay status through the LED indicator, providing visual confirmation of operation.
Compact and Mountable: Designed for practicality, the GEYA GRL8 fits seamlessly into your setup. With its 1-MODULE size and DIN rail mounting, installation is hassle-free.
Upgrade your liquid level control with the GEYA GRL8 Electronic Controller, offering a blend of versatility, precision, and reliability. Elevate your monitoring capabilities today.
Technical Data

Additional information
| | |
| --- | --- |
| Weight | 85 g |
| Dimensions | 95 × 75 × 25 mm |
| Model | GRL8-1, GRL8-2 |
---
Only logged in customers who have purchased this product may leave a review.