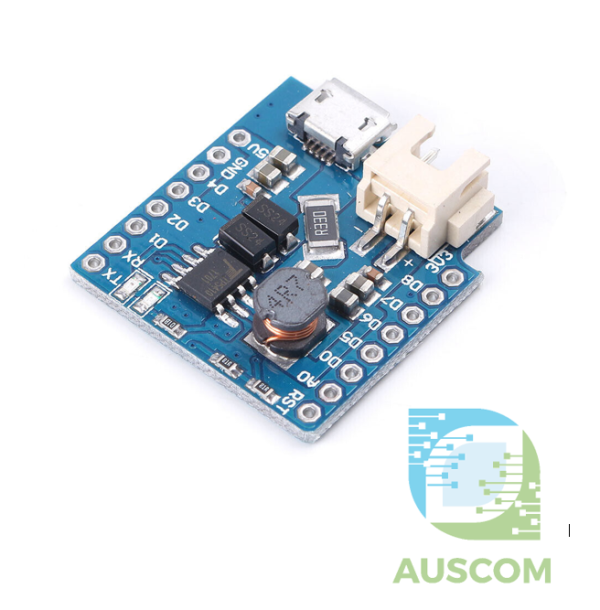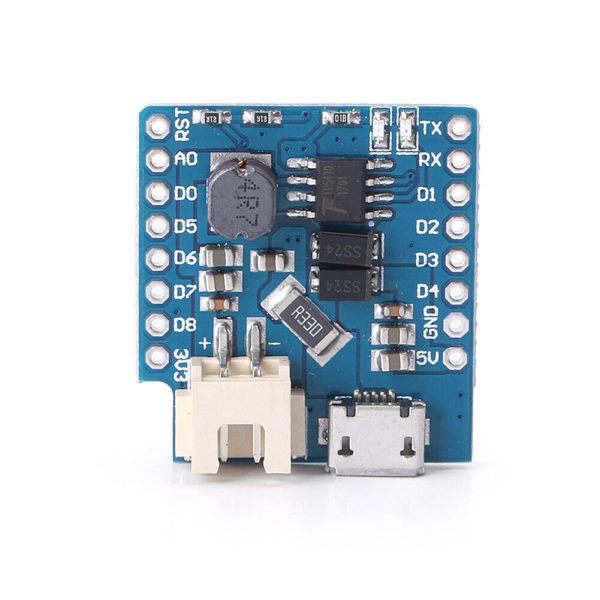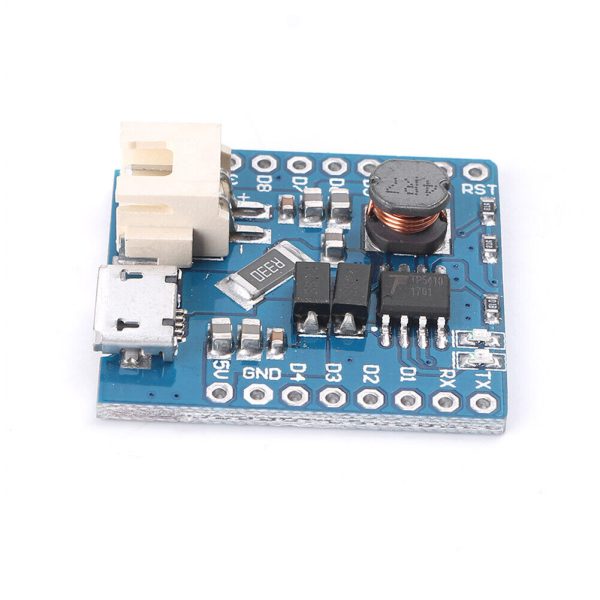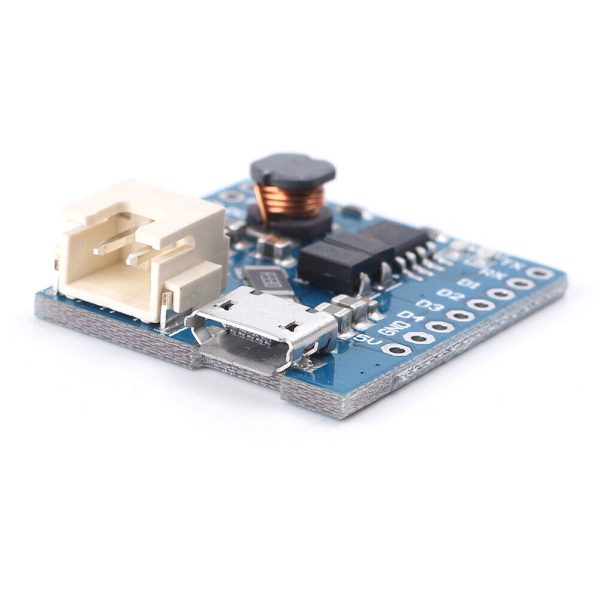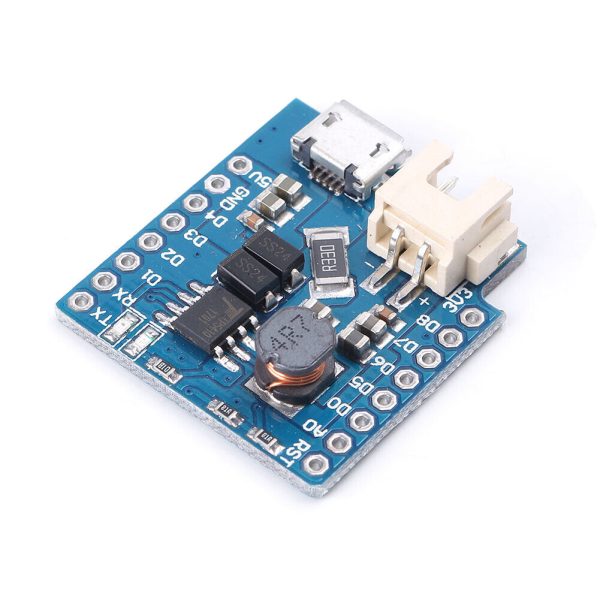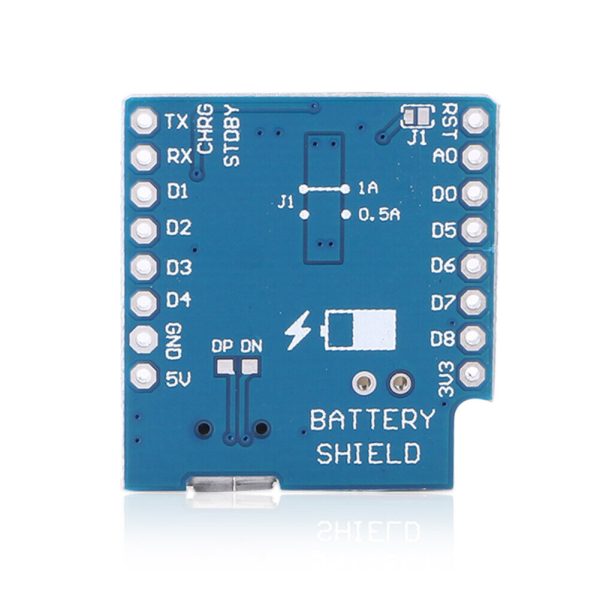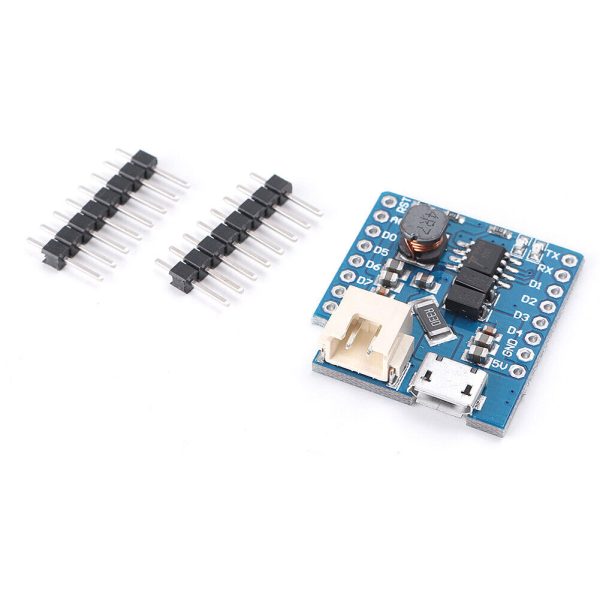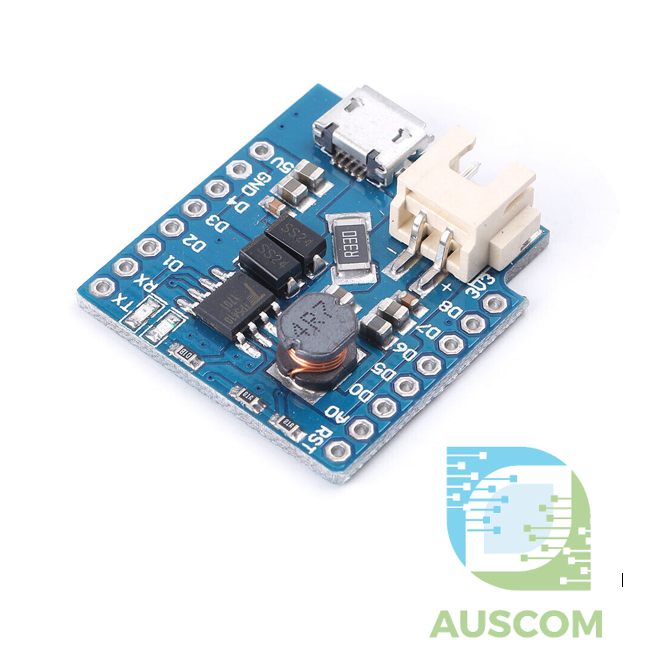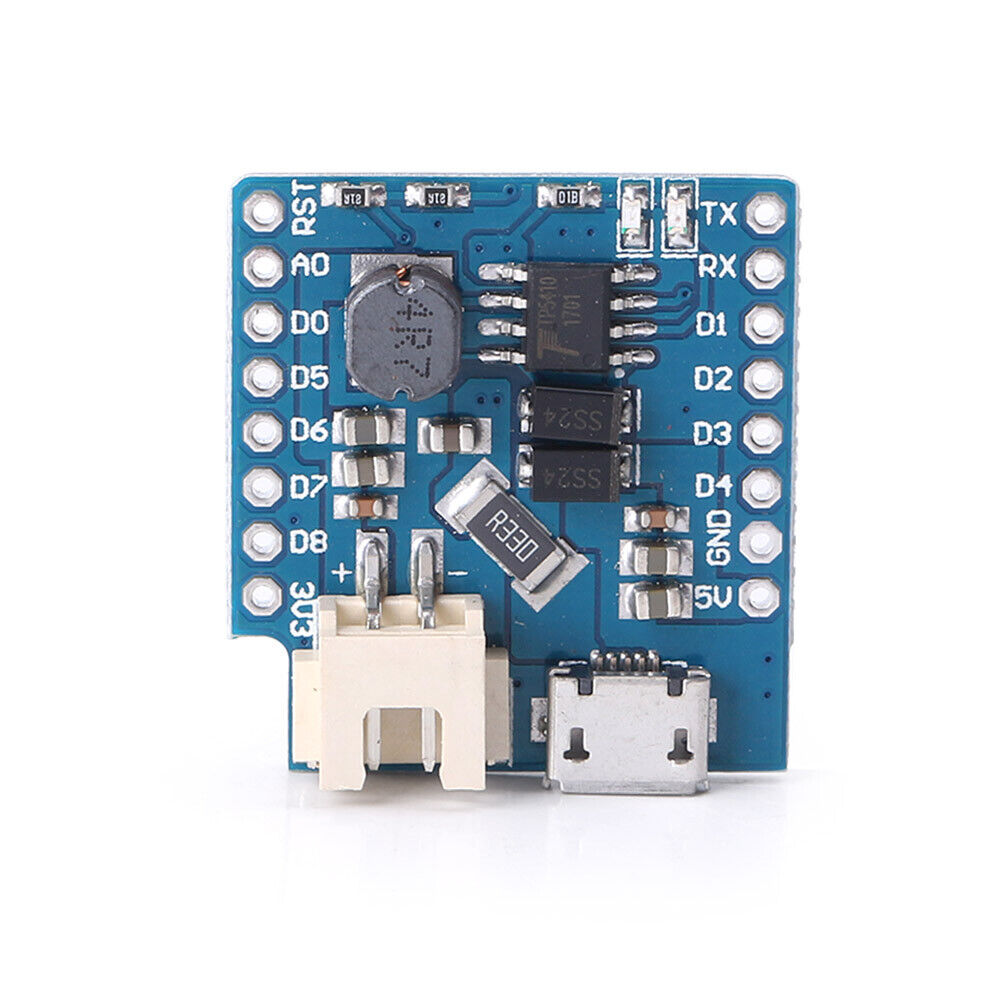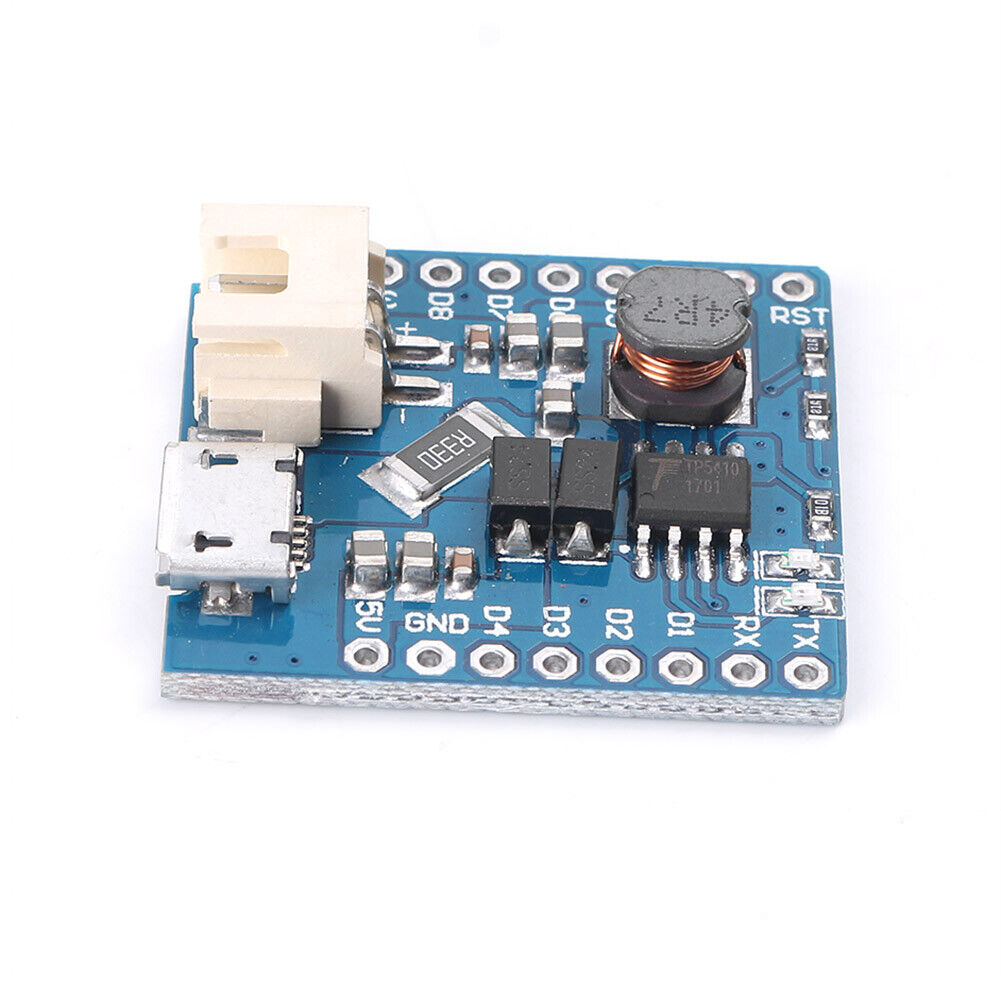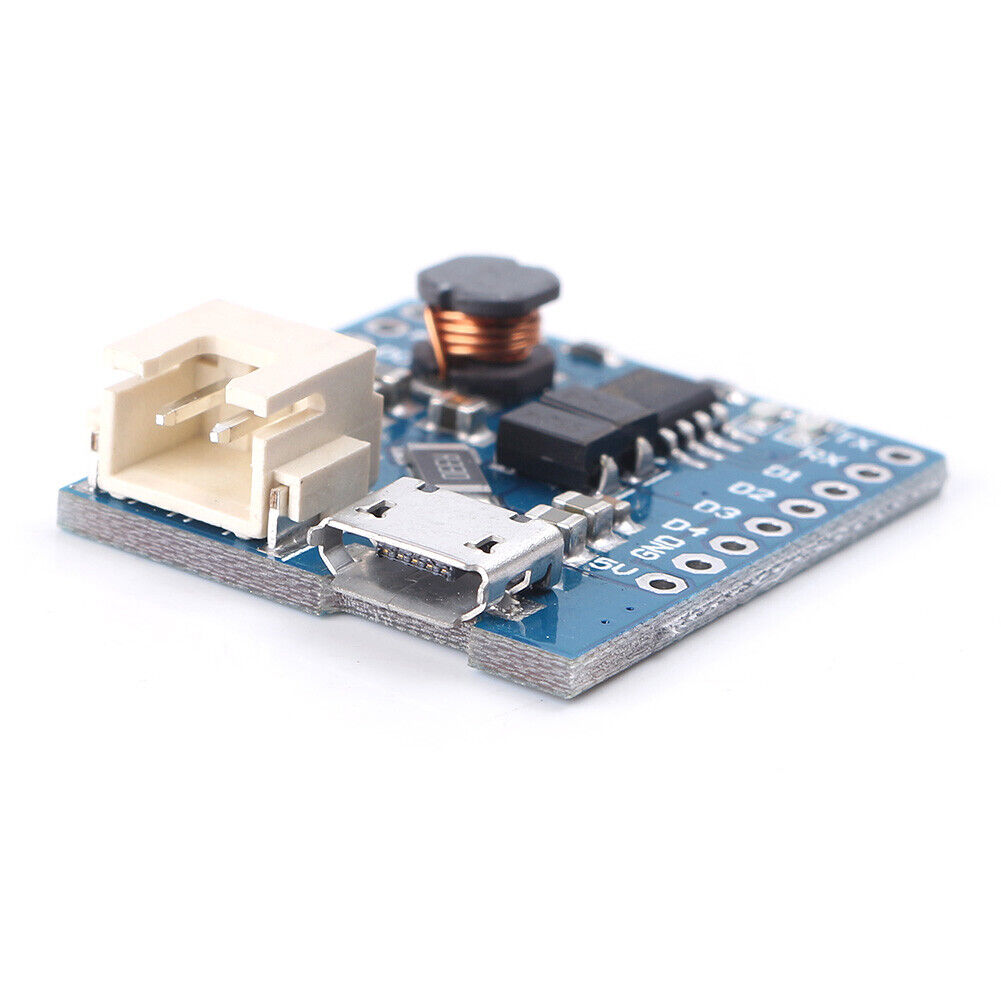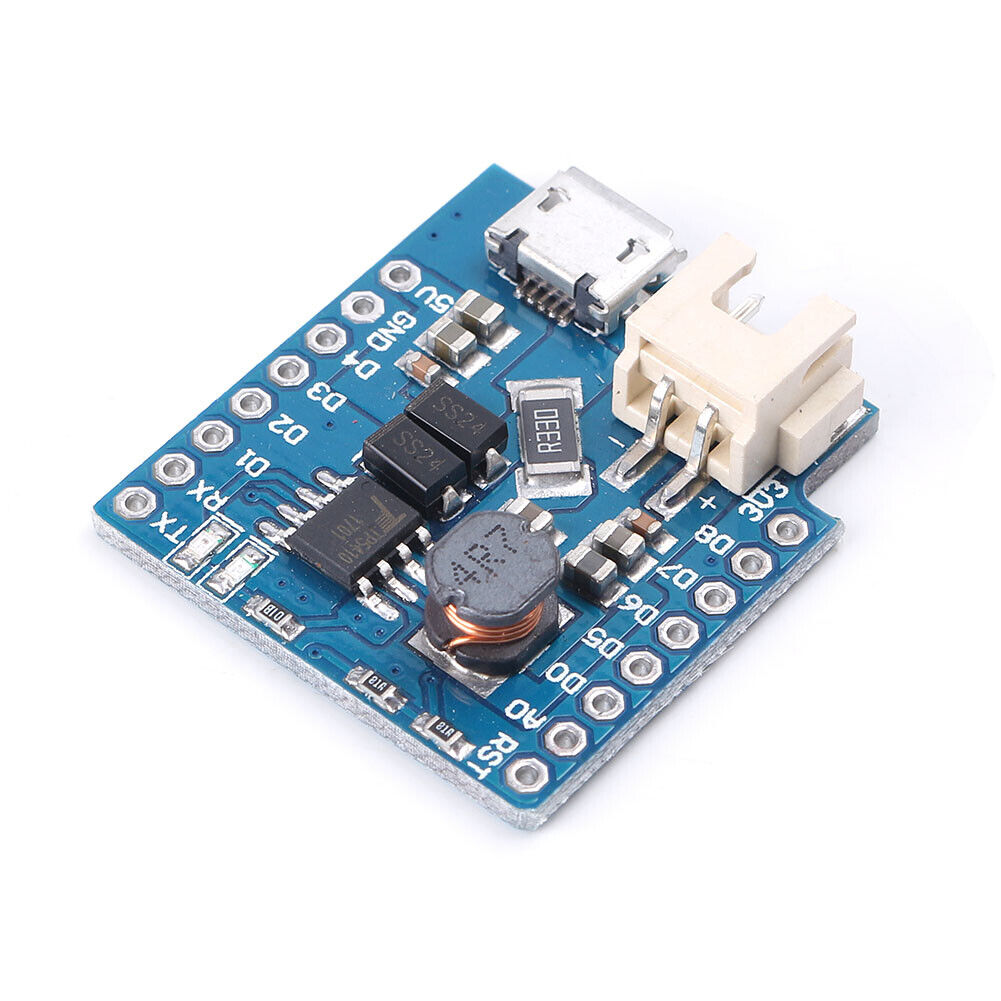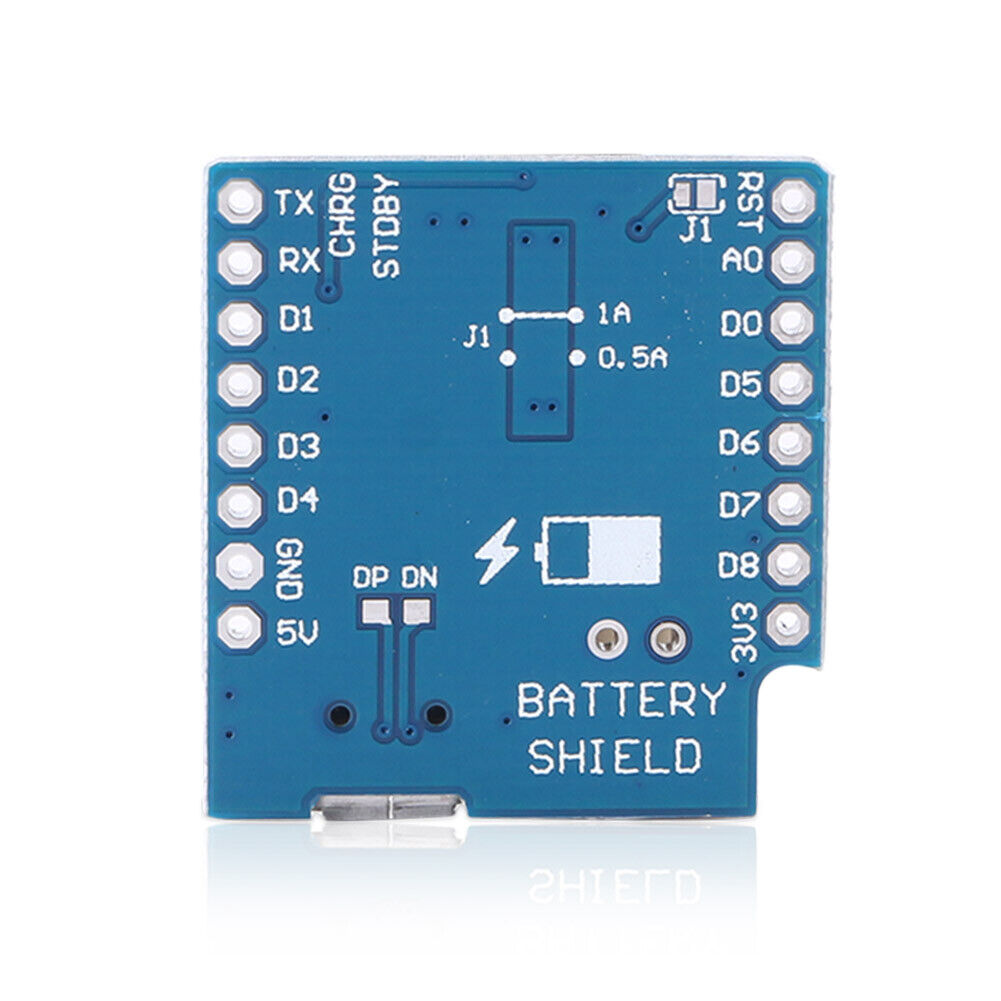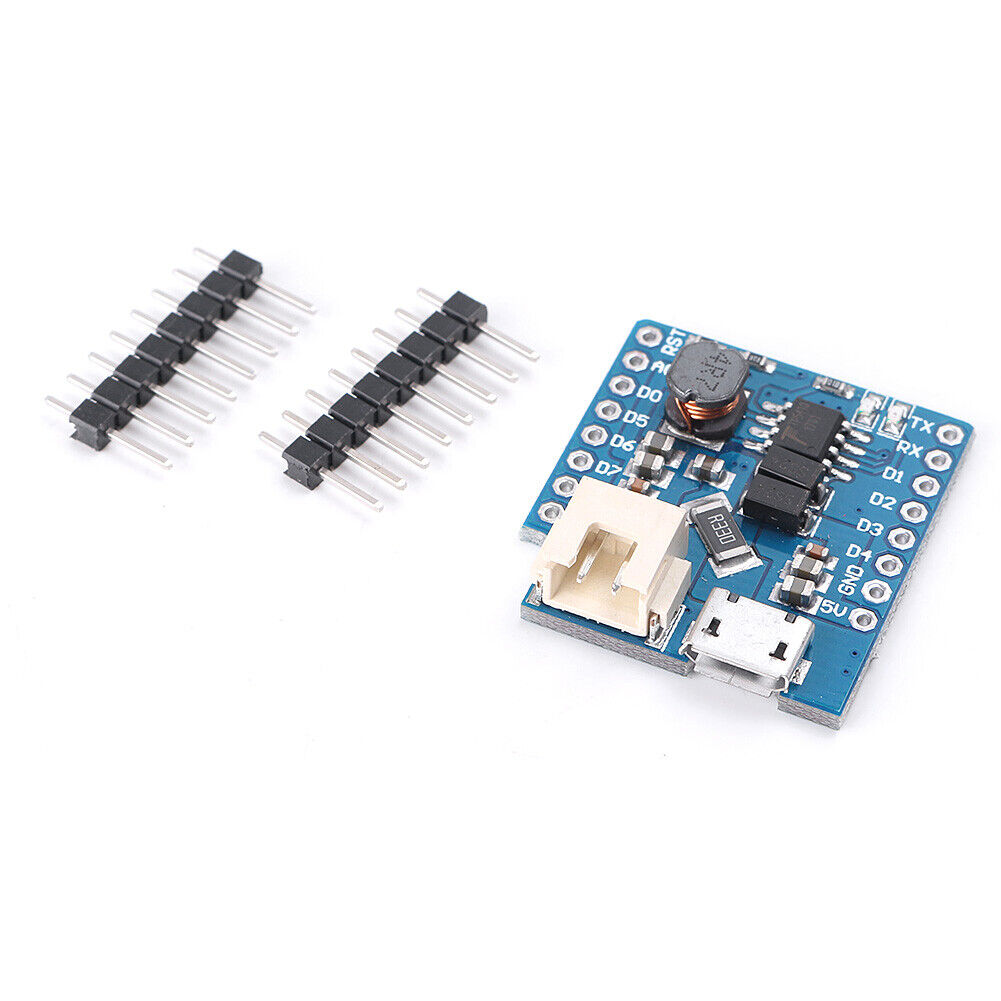 Battery Shield V1.1 For Wemos D1 Mini Single Lithium Battery Charging Micro USB
$9.95 Inc. GST
Compare
Compare
Description
Additional information
Reviews (0)
Description
Empower Your WeMos D1 Mini with the Battery Shield V1.1 – Efficient Single Lithium Battery Charging via Micro USB
Unlock the potential of your WeMos D1 mini or mini Pro with the innovative Battery Shield V1.1. This intelligent shield offers a seamless solution for energizing your device using a single lithium cell (3.7V) Li-Po battery. Designed with precision, the shield boasts a built-in DC-DC converter, elevating the battery voltage from 3.7V to 5V, and bestowing your WeMos mini and accompanying shields with a robust power supply of up to 1A.
Experience uninterrupted usage by seamlessly replenishing the battery's vitality. When your battery's energy wanes, effortlessly connect the shield to a USB power source using a mini USB cable, and watch as the battery recharges automatically. Stay informed at a glance, thanks to the dual LEDs adorning the shield – one indicating ongoing battery charging, and the other signaling the completion of the charging process.
The Battery Shield V1.1 also introduces an additional USB connection dedicated to Li-ion/Li-Po battery charging (equipped with a JST-PH 2.0mm connector). Choose between two distinct charging currents – 500mA or 1000mA – by conveniently configuring the shield. Notably, the TP5400 charging chip bolsters protection with its under voltage safeguarding feature, rendering the shield compatible even with Li-ion/Li-Po batteries devoid of an integrated protection circuit.
Specification Highlights:
Charging Voltage: Recommended at 5V, with a maximum of 10V
Charging Current: 1A
Lithium Battery Voltage Range: 3.3V to 4.2V
Boost Power Supply: Maximum of 5V, delivering up to 1A
Versatile Ports for Comprehensive Functionality:
XH2-2.54mm (Port 1): Establish connection with lithium battery (Voltage range: 3.3V to 4.2V)
Micro USB: Dedicated Charging Port (Voltage: 5V)
Green LED: Illuminates upon successful completion of charging cycle
Red LED: Indicates active battery charging process
J1: Configurable charging current options: 0.5A or 1A
Package Contents:
1 x Battery Shield V1.1 for WeMos D1 mini
2 x Male Header Pins (8-pin)
Elevate your WeMos D1 mini experience with the Battery Shield V1.1. Streamlined charging, enhanced power management, and protection features converge in this indispensable accessory, ensuring your projects remain powered and efficient. Unleash your creativity without constraints, backed by the reliable performance of the Battery Shield V1.1
Additional information
| | |
| --- | --- |
| Weight | 50 g |
| Dimensions | 260 × 160 × 20 mm |
---
Only logged in customers who have purchased this product may leave a review.