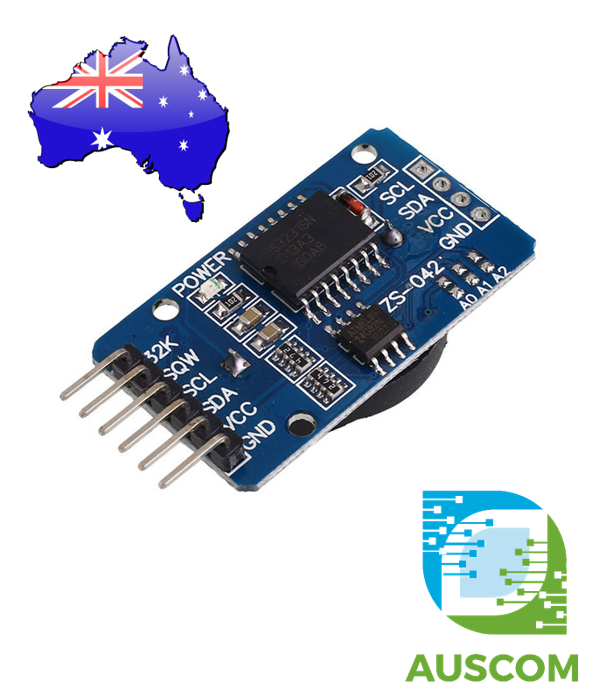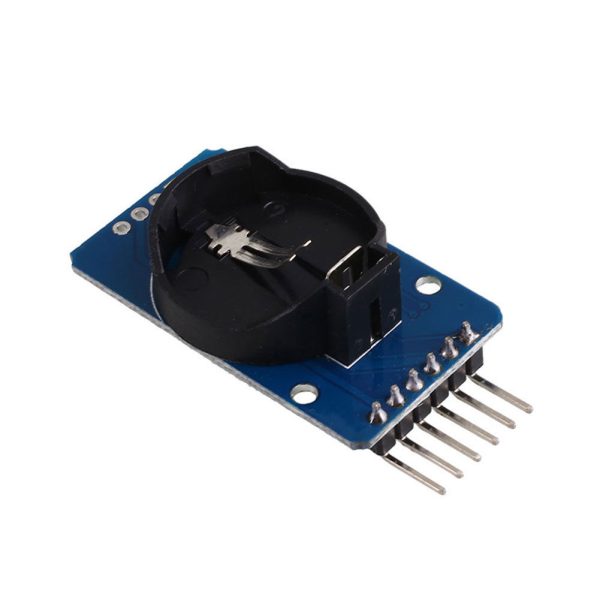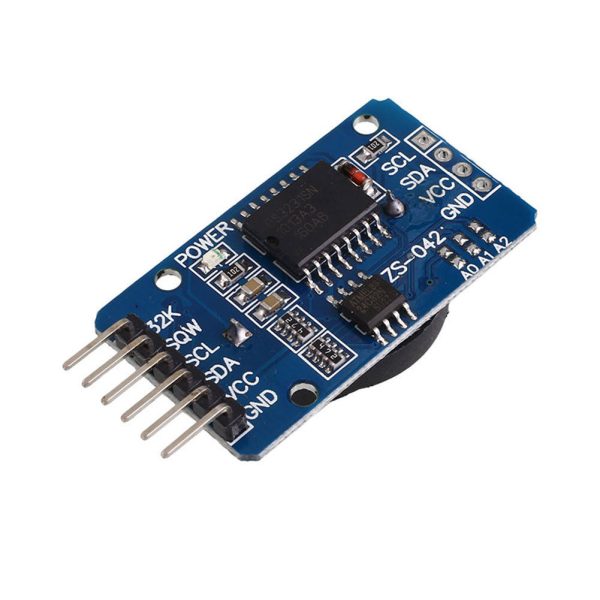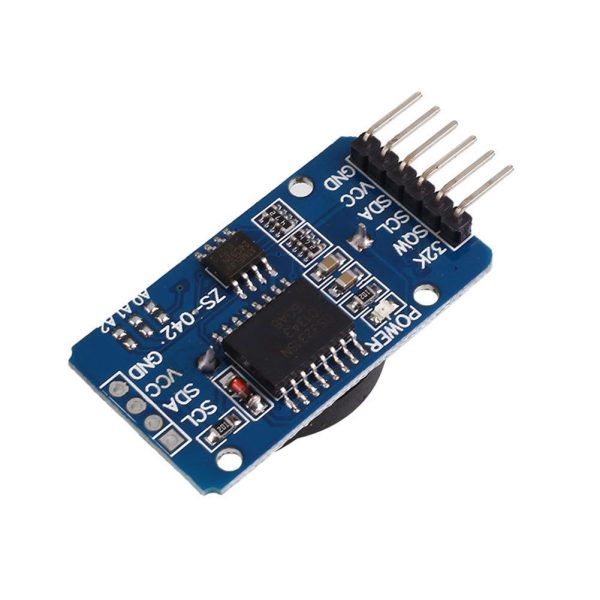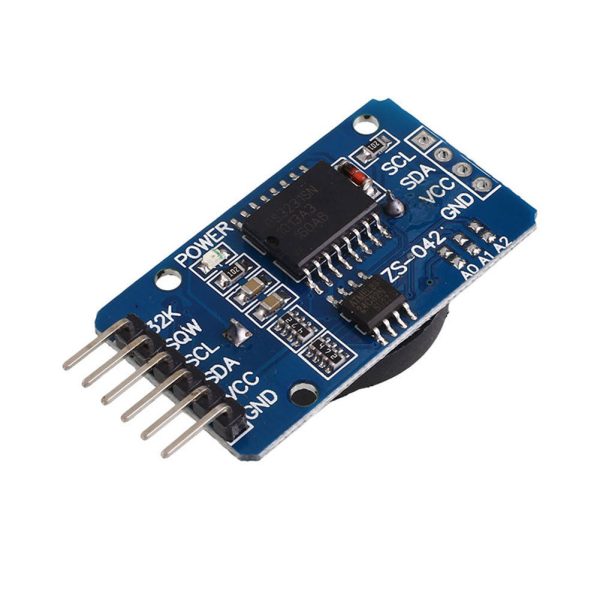 DS3231 AT24C32 IIC I2C Precision RTC Real Time Clock Arduino Module
$7.95 Inc. GST
Compare
Compare
Description
Additional information
Reviews (0)
Description
Restrictions apply to this equipment as it uses button/coin cell batteries:
The equipment is intended to be used in trades, professions or industries
The equipment is not intended for sale to the general public
The equipment is not intended to be used where children are present
The equipment is not intended to be stored or used where children may have direct or indirect access to it (for example, the equipment will not be used for take-home projects that originate at schools/makerspaces/similar places)
You are aware that this equipment may not meet child safety testing requirements as it is not intended to be used by consumers or general public, but rather, is intended to be used in trades, professions or industries in conjunction with the limitations and restrictions listed above

Enhance Your Timekeeping Precision with the DS3231 AT24C32 IIC I2C Real-Time Clock Arduino Module
Unlock a new level of timekeeping accuracy with our DS3231 AT24C32 IIC I2C Precision RTC Real-Time Clock Arduino Module. This module is designed to offer exceptional precision and reliability, making it an indispensable companion for your Arduino projects. Let's dive into the specifications and features that set this module apart:
DS3231: The Ultimate Timekeeping Solution
At the heart of this module lies the DS3231, an economical yet remarkably precise I2C real-time clock (RTC). Infused with an integrated temperature-compensated crystal oscillator (TCXO) and crystal, the DS3231 ensures meticulous timekeeping accuracy. It doesn't stop there – even during power outages, a dedicated battery input maintains its accuracy, offering uninterrupted performance.
The integrated oscillator plays a pivotal role in enhancing the device's long-term accuracy, minimizing production line component count for optimal efficiency. The DS3231 is available in both commercial and industrial temperature ranges, packaged in a convenient 16-pin 300mil SO package.
Unparalleled Time and Date Precision
Experience timekeeping excellence down to seconds, minutes, hours, days, dates, months, and years. When months have fewer than 31 days, the end date is automatically adjusted, leap years and all. The DS3231 offers the flexibility of both 24-hour and 12-hour formats, complete with AM/PM indications. With two configurable alarm clocks and a calendar with square wave output, customization is at your fingertips. Seamlessly transfer address and data via the I2C bidirectional bus for effortless communication.
Smart Power Management and More
An integrated temperature-compensated voltage reference and comparator circuit keep tabs on VCC status, detecting power interruptions. This circuitry not only triggers a reset output but also seamlessly switches to backup power when necessary. For added convenience, the /RST pin monitors manual microprocessor reset generation.
In addition to its core functionalities, the DS3231 boasts a highly accurate digital temperature sensor. Accessible via the I2C interface, this sensor delivers readings within ±3°C. The on-chip power supply control circuit masterfully manages both main and standby power, ensuring uninterrupted operation even during main power failures.
Module Specifications in Detail:
Size: 38mm (L) x 22mm (W) x 14mm (H)
Weight: 8g
Operating Voltage: 3.3V – 5.5V
Clock Chip: DS3231 with exceptional precision
Clock Accuracy: ±2ppm within 0-40°C, approx. 1-minute error
Dual Calendar Alarm Clocks
Programmable Square-Wave Output
Comprehensive Real-Time Clock Functionality up to the year 2100
On-Board Temperature Sensor with ±3°C Accuracy
Memory Chips: AT24C32 (32K storage capacity)
IIC Bus Interface with up to 400KHz transmission speed (at 5V)
Cascadable with other IIC devices; 24C32 addresses modifiable (default: 0x57)
Powered by Rechargeable Battery LIR2032 for Uninterrupted Operation
Package Includes: DS3231 Module in Antistatic Packaging
Please note that the module does not include a battery for safety reasons. We strongly recommend using LIR2032 or an equivalent battery to ensure optimal performance.
Elevate your timekeeping precision and explore a world of possibilities with the DS3231 AT24C32 IIC I2C Precision RTC Real-Time Clock Arduino Module. Order now and experience a new dimension of accuracy in your projects.
Additional information
| | |
| --- | --- |
| Weight | 20 g |
| Dimensions | 260 × 160 × 20 mm |
---
Only logged in customers who have purchased this product may leave a review.