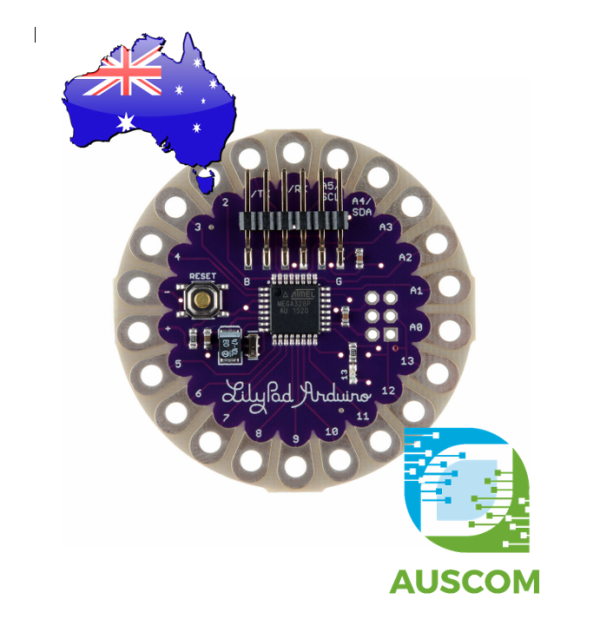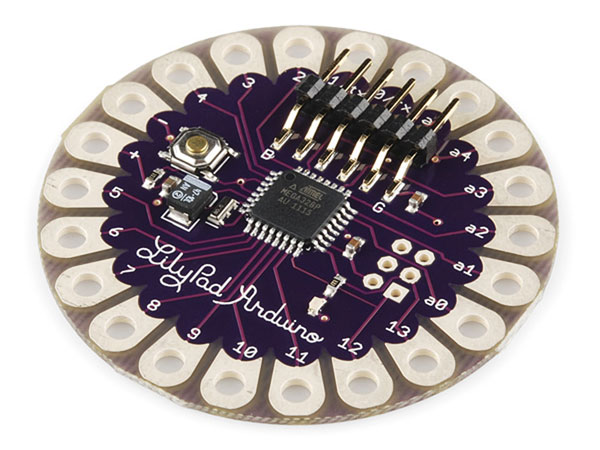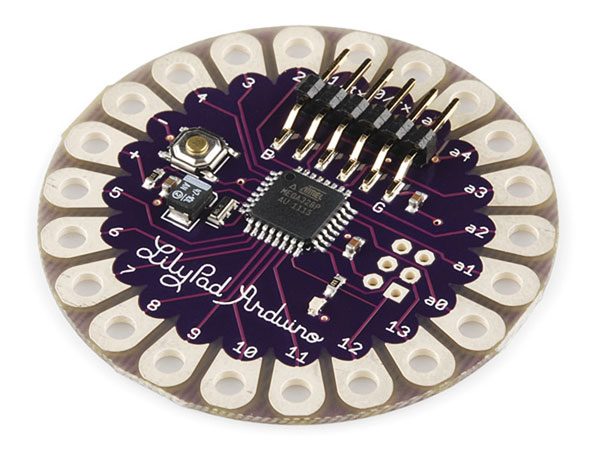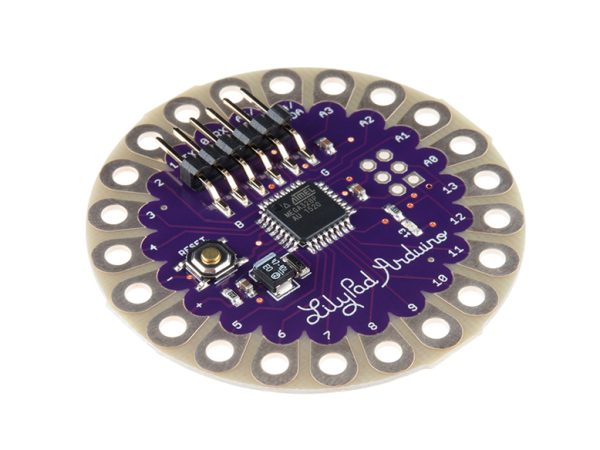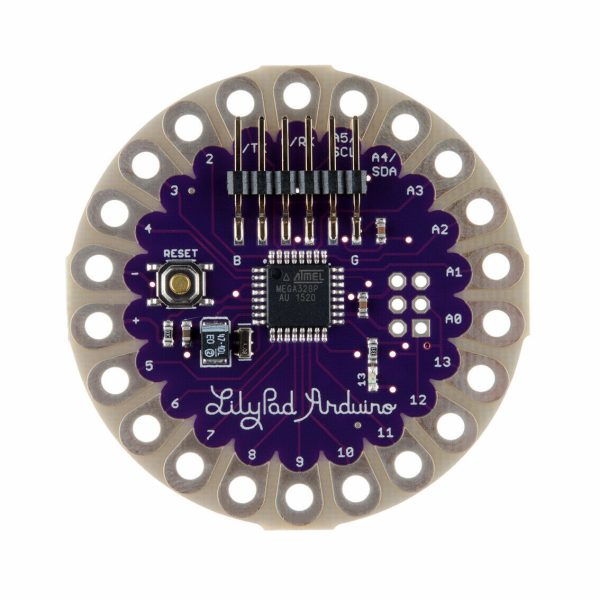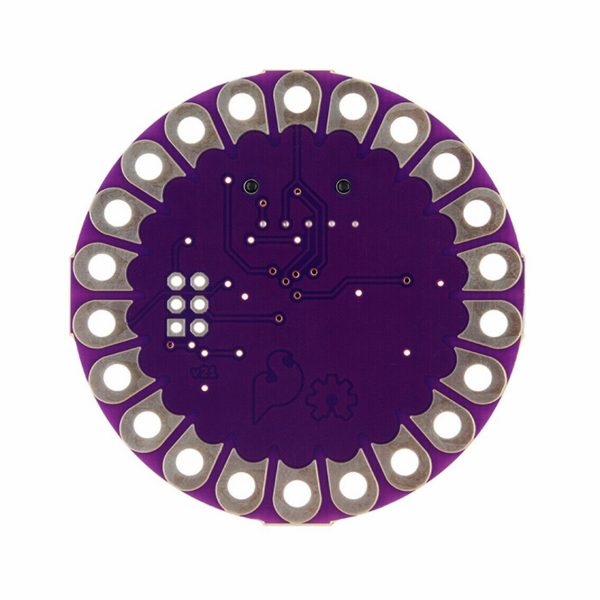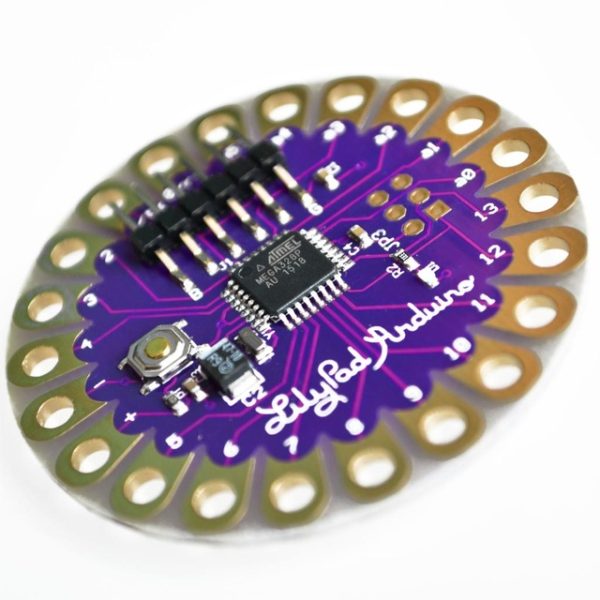 LilyPad 328 Main Board ATmega328P ATmega328 16Mhz Arduino Compatible
$12.60 Inc. GST
Compare
Compare
Description
Additional information
Reviews (0)
Description
Introducing the LilyPad 328 Main Board ATmega328P – Your Creative Canvas for E-Textile and Wearable Innovations!
Unleash your creativity with the LilyPad Arduino 328 Main Board. Merging the power of an Arduino-programmed microcontroller with the versatility of e-textiles and wearables, this compact masterpiece is engineered for seamless integration into your imaginative projects. Crafted with meticulous attention to detail, it seamlessly blends the rich functionality of conventional Arduino boards into a lightweight, round form factor. This design ensures a snag-free experience and a streamlined profile, complemented by broad tabs primed for easy sewing and connectivity through conductive thread.
At the heart of the LilyPad Arduino resides the ATmega328, preloaded with the Arduino bootloader, and paired with a purposeful selection of essential external components. This careful curation keeps it compact and straightforward, empowering your projects with Arduino's prowess while maintaining an unobtrusive presence.
Versatility defines this board's character, with a voltage range spanning 2V to 5V, opening avenues for diverse applications. The generously sized pin-out holes take the frustration out of sewing and connecting, enabling you to effortlessly link a range of input and output devices, from luminous lights to dynamic motors and responsive switches.
The LilyPad emerges from the creative minds of Leah Buechley and SparkFun, a wearable e-textile technology that's redefining self-expression through technology. Innovatively designed with spacious connecting pads, each LilyPad is primed for seamless integration into clothing, transforming fabric into a canvas of limitless possibilities. Whether you're an artist, a hobbyist, or a tech enthusiast, the LilyPad's array of input, output, power, and sensor boards empower you to craft and innovate like never before.
Technical Marvels:
Diameter: A comfortably compact 50mm outer dimension ensures seamless integration.
PCB Thickness: A sleek 0.8mm profile combines elegance with robustness.
Voltage Input Range: Flourish within a voltage spectrum of 2V to 5V, embracing diverse power sources.
Bootloader: Harness the familiarity of the Arduino UNO bootloader for swift development.
Microcontroller: Empowered by the ATmega328 running at a steadfast MHz, bridging innovation and performance.
In the Package:
1 x LilyPad 328 Main Board ATmega328P – Your Gateway to Arduino-Compatible Wonders in Wearable Technology.
Transform your vision into reality. Elevate your wearables. Dive into a realm where technology and fashion converge – all with the LilyPad 328 Main Board ATmega328P.
Additional information
| | |
| --- | --- |
| Weight | 30 g |
| Dimensions | 260 × 160 × 20 mm |
---
Only logged in customers who have purchased this product may leave a review.