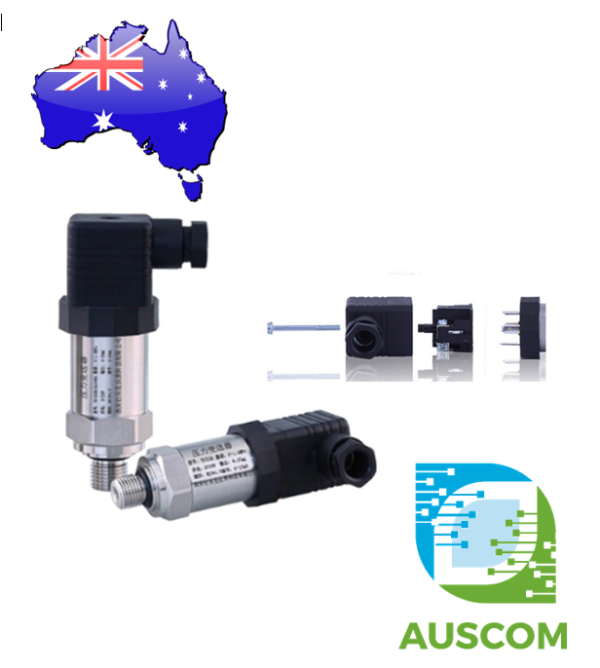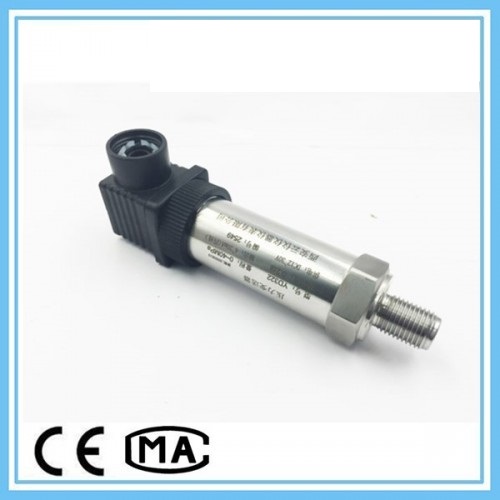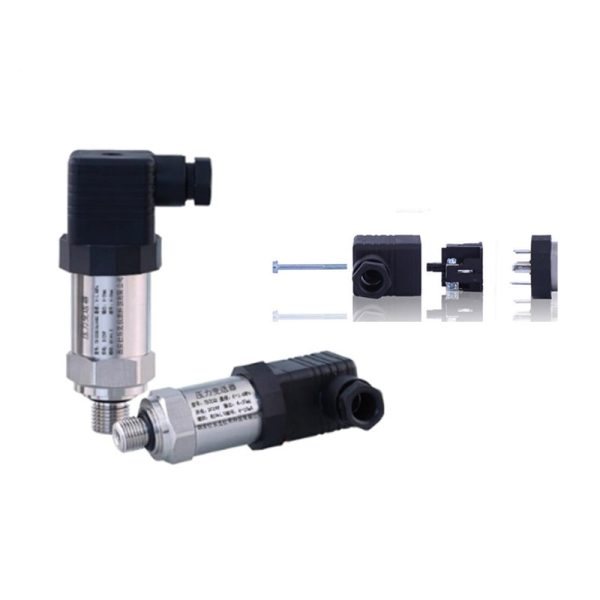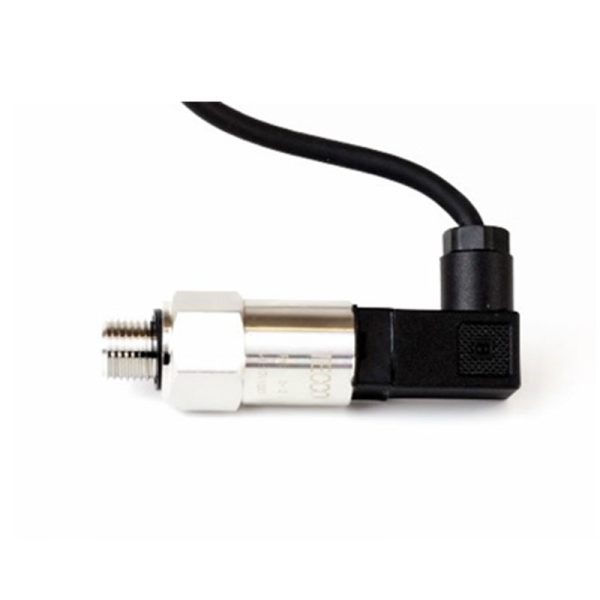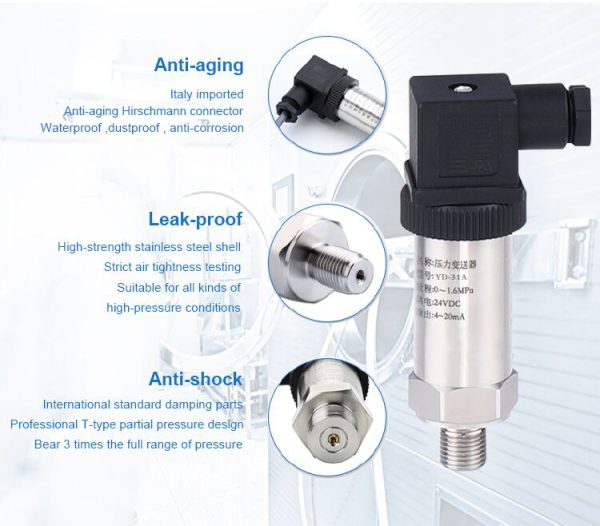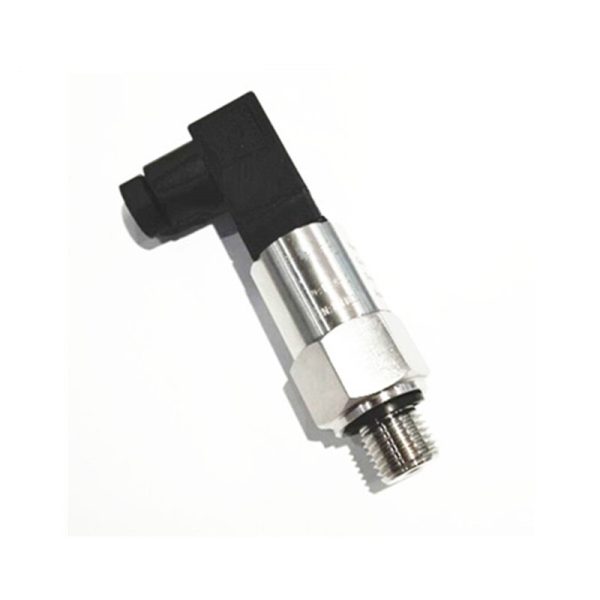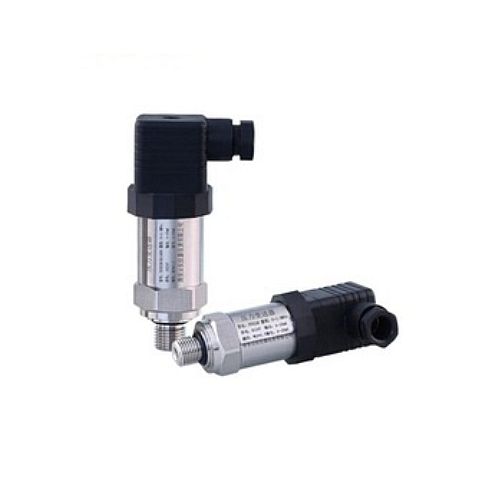 0 – 16 Bar Pressure Transducer 4-20ma 10-30Vdc DIN Plug 1/4″ BSP
$138.60 Inc. GST
Compare
Compare
Description
Additional information
Reviews (0)
Description
Introducing our 0-16 Bar Pressure Transducer with a 4-20mA output signal, designed for exceptional performance in various industrial applications. Crafted using advanced diffused silicon piezo-resistive technology, this sensor offers accurate and stable pressure readings while converting them into a 4-20mA analogue signal. Operating flawlessly within a 10-30V DC supply, this transducer boasts a pressure range of 0-16 Bar (0-1600KPA), making it a reliable choice for a wide range of pressure monitoring needs.
Key Features:
Precision and Stability: Our pressure transducer guarantees high accuracy and stability, ensuring you get reliable pressure readings in demanding environments.
Extreme Temperature Adaptability: With a temperature range of -40℃ to 100℃, this transducer performs seamlessly even in harsh temperature conditions, making it suitable for diverse applications.
Corrosion Resistance: Crafted from 316 stainless steel, this transducer offers exceptional corrosion resistance, making it a robust choice for environments with corrosive agents.
Parameters:
Accuracy and Consistency: Our transducer excels with a Linear Hysteresis Repeatability of ±0.5%FS, maintaining precise readings for your critical operations.
Temperature Compensation: Equipped with temperature compensation between -10℃ and 80℃, this transducer ensures accurate readings despite temperature variations.
Reliable Stability: With a stability range of Standard 0.1%FS for pressure > 2 bar and Standard 2mbar for pressure ≤ 2 bar, this transducer maintains its performance integrity over time.
Technical Specifications:
Signal Output: 4-20mA/ Two-wire system
Power Supply: Operates seamlessly on 10-30VDC, providing consistent performance within a 15-30VDC range.
Load Resistance: Designed for load resistance of (Supply Voltage – 10V) / 0.02A > 5K, ensuring optimal signal transmission.
Frequency Response: Boasts an impressive frequency response of 5kHz (for pressure > 1 bar) and 1kHz (for pressure ≤ 1 bar).
Electrical Connection: Features a DIN43650 connection for hassle-free integration.
Wetted Part: Constructed from durable 316L stainless steel (DIN1.4435), ensuring longevity and reliable performance.
Protection: Offers IP65 protection, safeguarding against dust and moisture ingress.
Process Connection: Equipped with a convenient DIN Plug with 2m Shielded Cable for easy installation and replacement.
Upgrade your pressure monitoring capabilities with our versatile 0-16 Bar Pressure Transducer. Whether in industrial, manufacturing, or other settings, its advanced technology and robust design guarantee accurate and consistent pressure measurements. Experience high-quality performance in every application.
Additional information
| | |
| --- | --- |
| Weight | 290 g |
| Dimensions | 220 × 145 × 35 mm |
---
Only logged in customers who have purchased this product may leave a review.