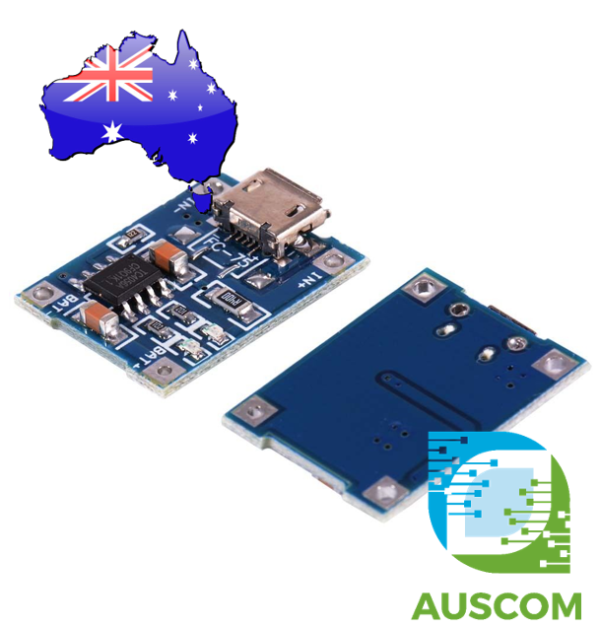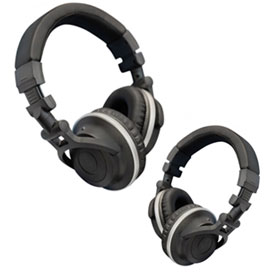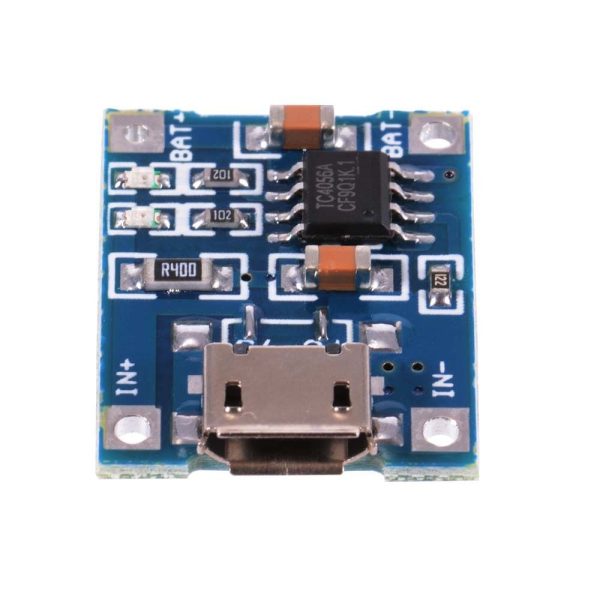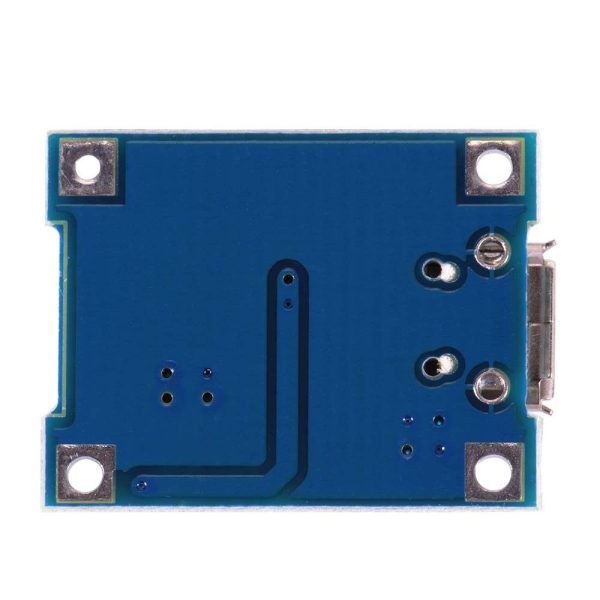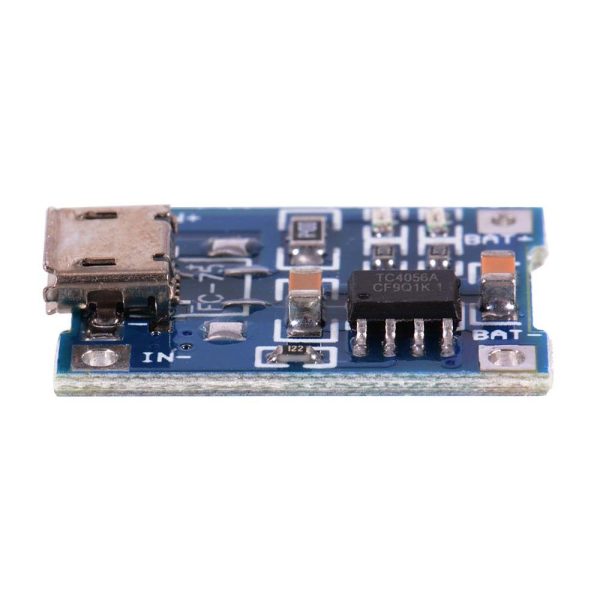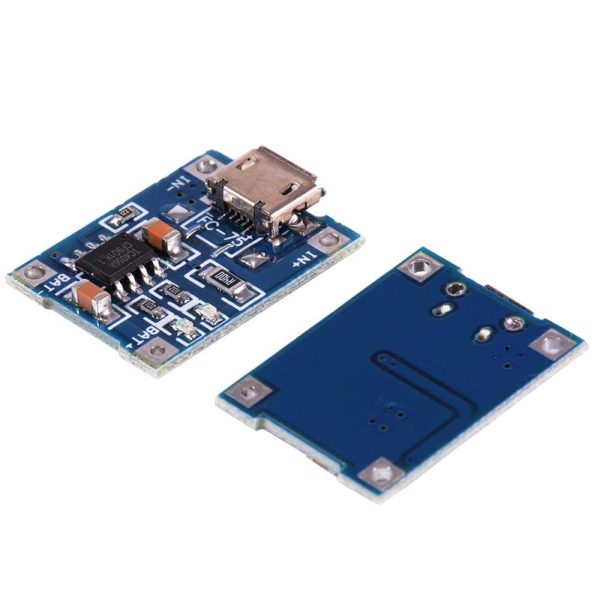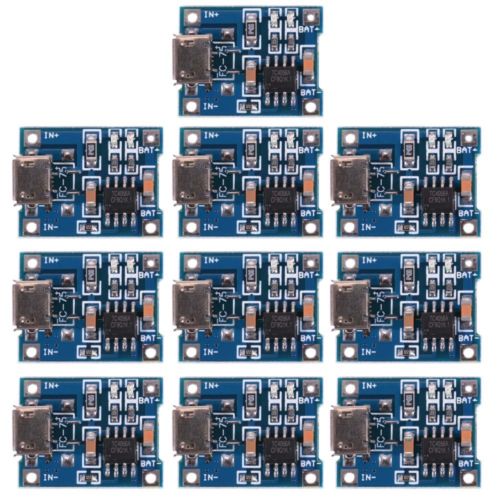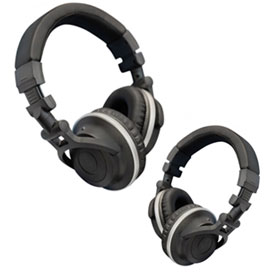 1/2/5/10 TP4056 Micro USB 5V/1A Lithium Battery Charging Module TE585
$3.95 – $6.45 Inc. GST
Compare
Compare
Description
Additional information
Reviews (0)
Description
Introducing the TP4056 Micro USB 5V/1A Lithium Battery Charging Module TE585 – your reliable solution for charging rechargeable lithium batteries efficiently. This versatile module comes with a compact MINI USB port, transforming into a direct charger akin to a phone charger. Its voltage input wiring pads remain intact, simplifying DIY projects.
Features:
Effortless Charging: With a convenient MINI USB port, you can effortlessly charge your lithium battery, just like using a phone charger.
DIY-Friendly: The module retains voltage input wiring pads, making it a breeze for your DIY endeavors.
Versatile Compatibility: This module is designed for single-cell lithium batteries or multi-section parallel lithium batteries, and it can be powered through USB ports.
Clear Charging Status: Equipped with LED indicators, you can effortlessly monitor the charging process.
Specifications:
Input Voltage: 5V
Full Charging Voltage: 4.2V
Maximum Output Current: 1A
Power Indicator: Red (Charging), Green (Fully Charged)
Input Interface: MINI USB
Charging Precision: ±1.5%
Operating Temperature: -10°C to +85°C
Dimensions: Approximately 25 x 19mm
Compatibility: Suitable for various lithium batteries including 18650, polymer, and more
Current Regulation:
Choose the Ideal Current: The TP4056 module offers adjustable current regulation, enabling you to select the optimal charging current for your battery.
RPROG(k) – IBAT(mA):

30k – 50mA
20k – 70mA
10k – 130mA
5k – 250mA
4k – 300mA
3k – 400mA
2k – 580mA
1.66k – 690mA
1.5k – 780mA
1.33k – 900mA
1.2k – 1000mA
Cautions:
Secure Battery Connection: Ensure a proper battery connection for safe operation.
Correct Output Orientation: Avoid reverse output connection to prevent chip damage.
Optimal Wire Quality: Use suitable wire thickness and length to maintain efficient functionality.
Current Meter Connection: Connect the current meter in series with the 5V input.
Optimal Charging Current: For optimal results, set the charging current to approximately 37% of the battery capacity. For a 1000mAh battery, a 400mAh current suffices.
Voltage Protection: The module features high voltage protection, automatically adjusting the charging current to prevent chip damage when voltage exceeds 5V.
Package Includes:
Choose from 1, 2, 5, or 10 units of the TP4056 with Battery Protection LIPO Charger Module Board Mini USB for an efficient and secure charging experience. Embrace the convenience of this module for your battery charging needs.
Additional information
| | |
| --- | --- |
| Weight | 10 g |
| Dimensions | 260 × 160 × 20 mm |
| # of Modules | 1, 2, 5, 10 |
---
Only logged in customers who have purchased this product may leave a review.