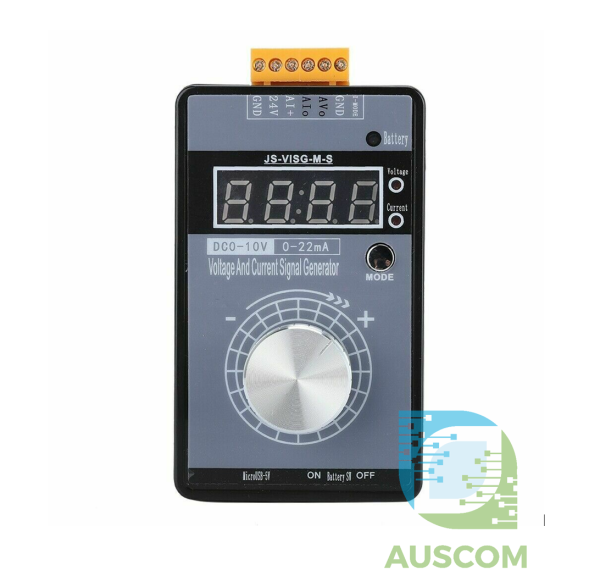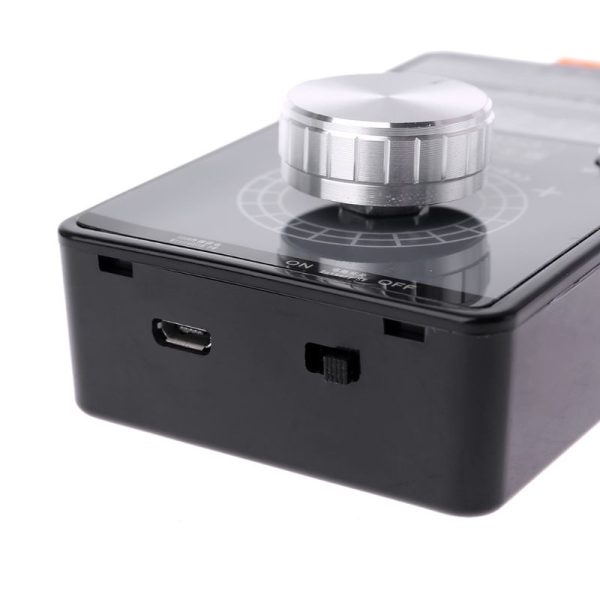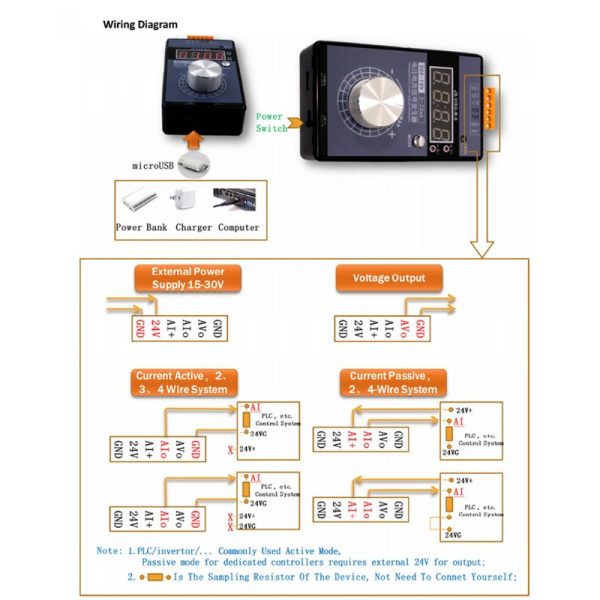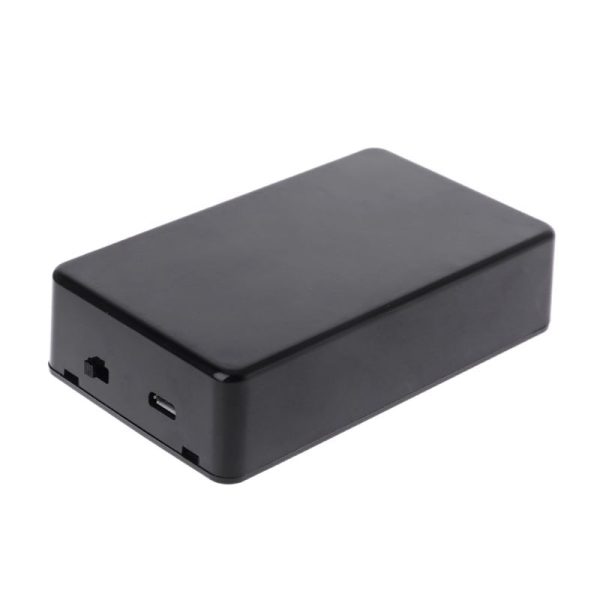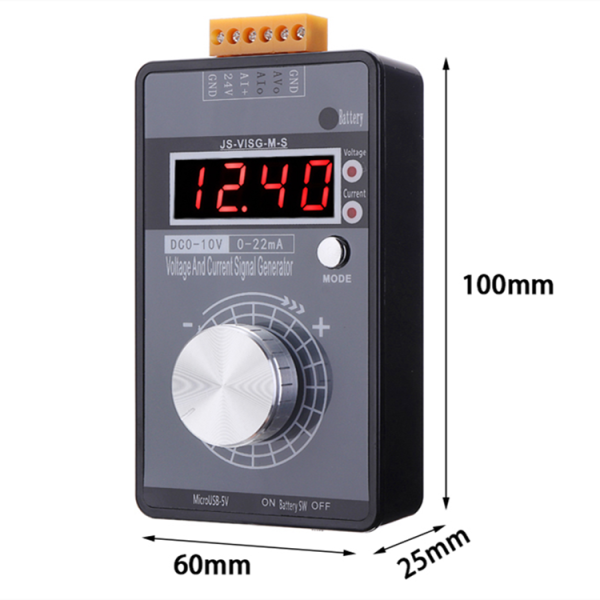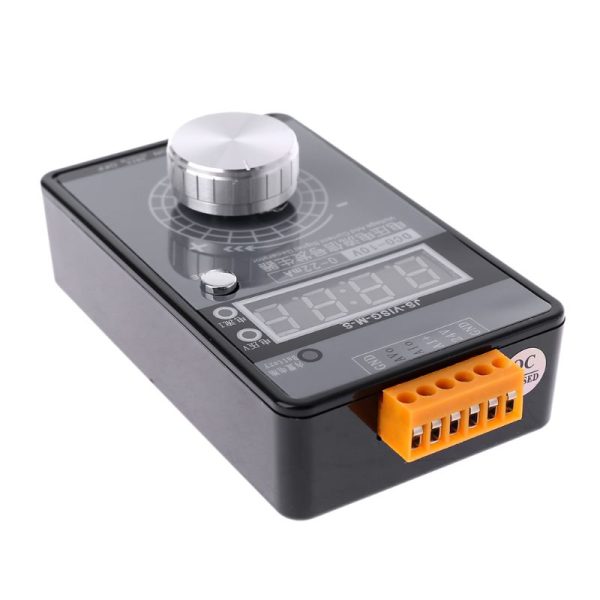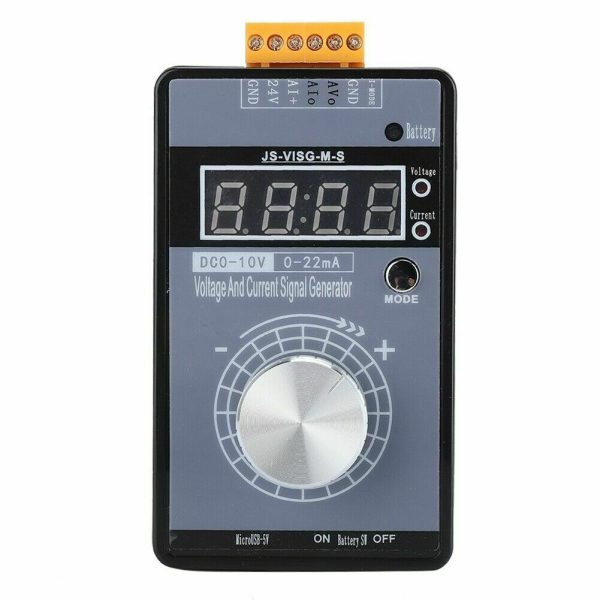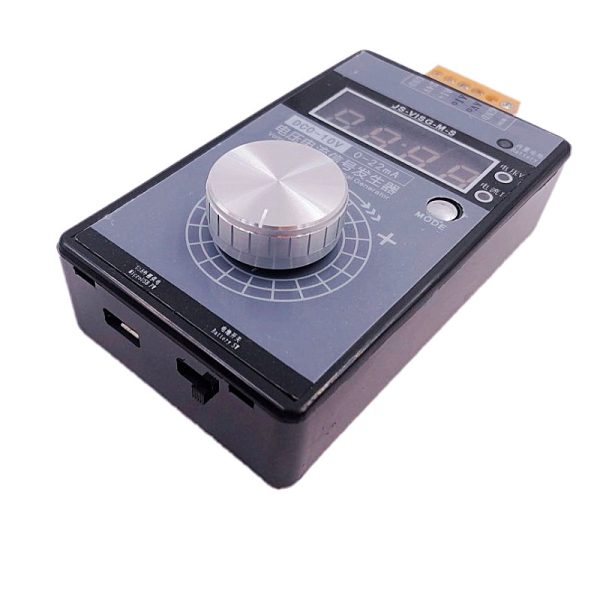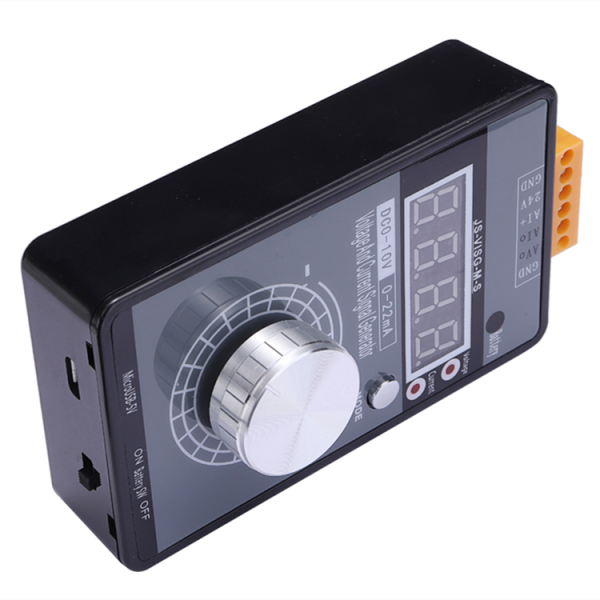 Analog 0-5V 0-10V 4-20mA Signal Generator Rechargeable Battery Pocket Simulator
$115.00 Inc. GST
Compare
Compare
Description
Additional information
Reviews (0)
Description
Introducing the Rechargeable Battery Pocket Signal Generator – An Analog 0-5V, 0-10V, and 4-20mA Simulator
Discover the pinnacle of precision and versatility with our brand-new Analog Signal Generator. This handheld marvel combines accuracy and portability, making it an indispensable tool for professionals in various industries. Whether you're fine-tuning circuits, calibrating instruments, or testing equipment, this High Precision Handheld Portable Simulator is your trusted companion.
Key Features:
High Accuracy Output: With a remarkable two-decimal-point precision (0.01V, 0.01mA), experience output precision like never before.
Bright LED Display: The 4-digit LED display offers unparalleled clarity, and with two decimal points accuracy, your outputs can be calibrated with ease.
Flexible Power Options: Equipped with support for external 15-30V operating power supply, a 5V micro USB port, and a built-in lithium battery, you have multiple power sources at your fingertips.
Dual Adjustment Modes: Switch between rough and fine adjustment modes, allowing you to tailor your settings with precision. The settable rotation turns enhance your control.
Switchable Output: Seamlessly transition between current and voltage output using a single switching button. Simultaneous current and voltage outputs ensure thorough testing possibilities.
Output Range Variety: Enjoy the convenience of multiple output ranges, such as 0-3.3V, 0-5V, 1-5V, 4-20mA, and 0-20mA. The output range is customizable and programmable to suit your needs.
Display Modes: Choose from a range of programmable display modes, including current voltage value display, 0-100% display, and 0-50.0Hz display, enabling a comprehensive testing experience.
Enhanced Safety: Benefit from short-circuit protection for output terminals and polarity reverse connection protection for power supply terminals.
Precise Adjustments: Utilize the infinite rotation knob, backed by a high-accuracy, long-lasting encoder. This technology outperforms traditional potentiometer adjustments in stability and accuracy.
Sleek Design: The compact and elegant design features an alloy adjustable knob and an easy-to-carry external case, ensuring both comfort and style.
Convenient Wiring: The pluggable wiring terminal blocks streamline wire connections, making setup and adjustments hassle-free.
Technical Specifications:
External Power Supply: DC15-30V 1W (Non-charge) / 5W (Charging)
Lithium Battery: 3.7V, 1000mAh (Maximum Charge Current: 0.8A)
External Connection: microUSB-5V: 0.2A (Non-charge) / 1A (Charging)
Adjustable Voltage Output: 0-10V, Precision: 0.01V (Calibratable), Max Output Current: 100mA
Adjustable Current Output: 0-22mA, Precision: 0.01mA (Calibratable), Sampling Resistor: 10-500Ω (Short Circuit Capable)
Digital Display: 4 Digits with Two Decimal Points
Encoder Knob: 20 Pulses per Rotation
Specifications:
Material: Plastic, Alloy
Dimensions: 100x60x25mm (3.94×2.36×0.98in) approximately
Color: As shown in pictures
Quantity: 1 piece
Note: Measurements and colors might slightly vary. For a detailed English manual in PDF format, please contact us.
Elevate your testing and calibration processes with the exceptional precision and adaptability of the Rechargeable Battery Pocket Signal Generator. Get ready to experience unprecedented accuracy in a compact package. Order yours today and revolutionize your workflow.
Package Includes: 1 x Signal Generator
Additional information
| | |
| --- | --- |
| Weight | 150 g |
| Dimensions | 260 × 160 × 120 mm |
---
Only logged in customers who have purchased this product may leave a review.