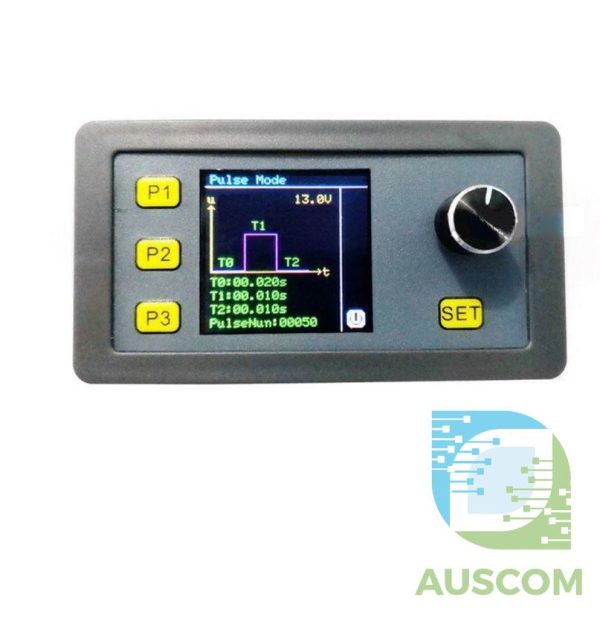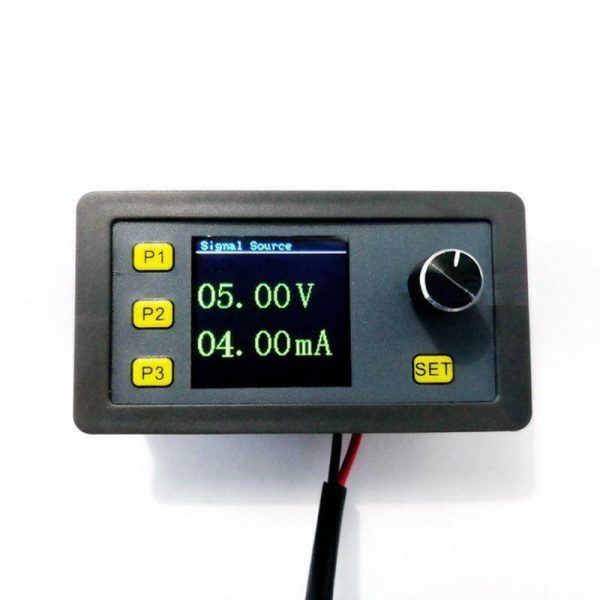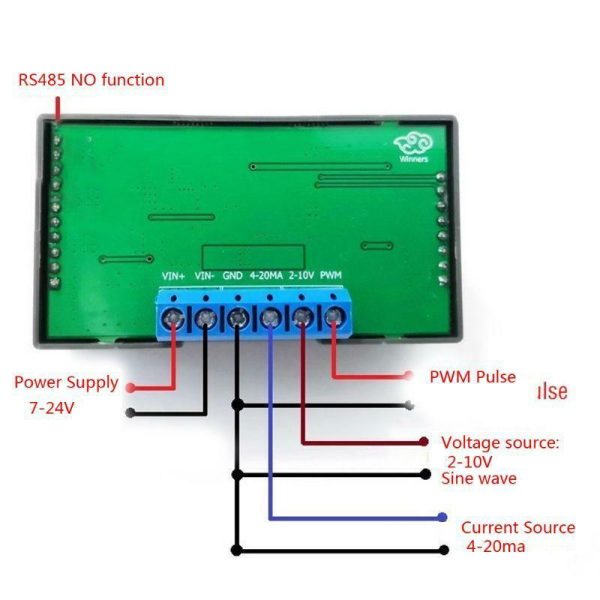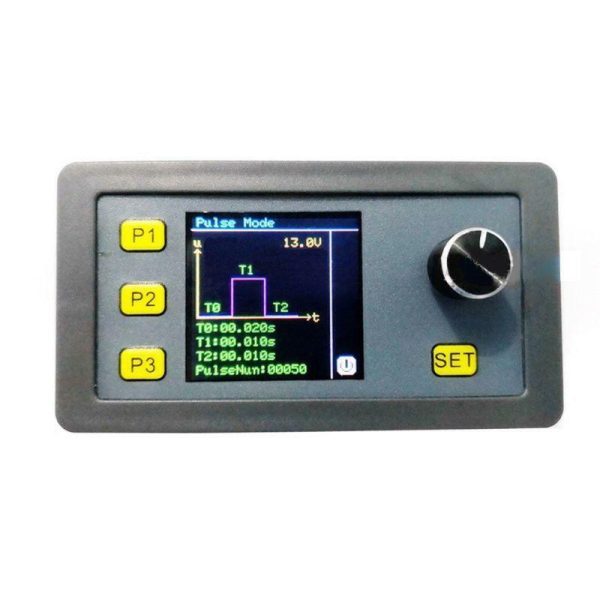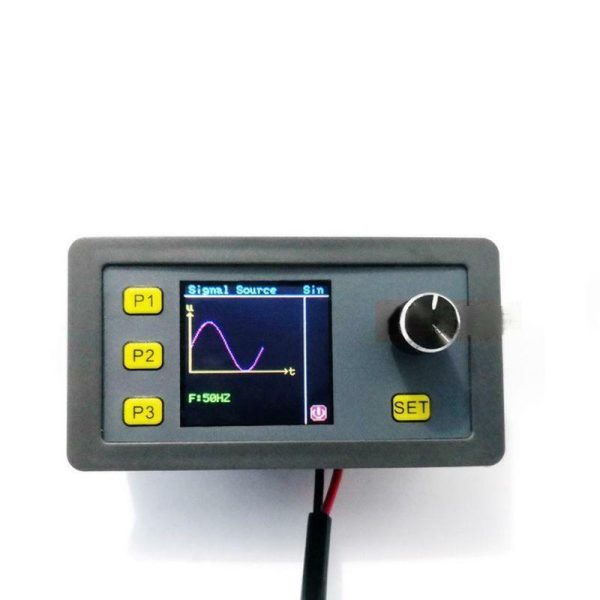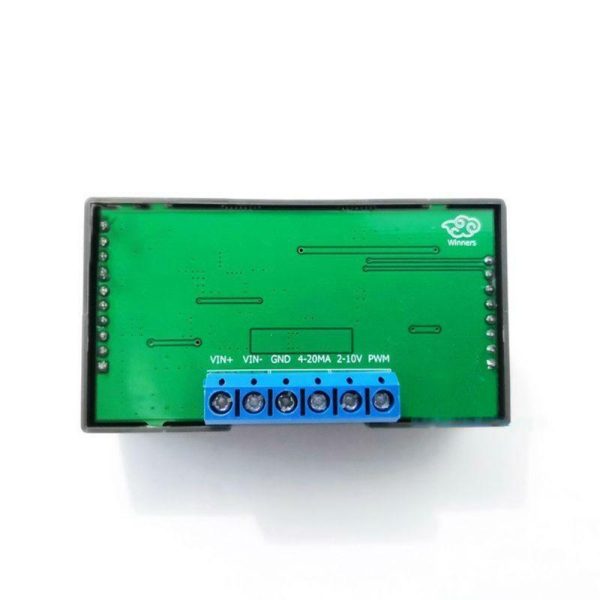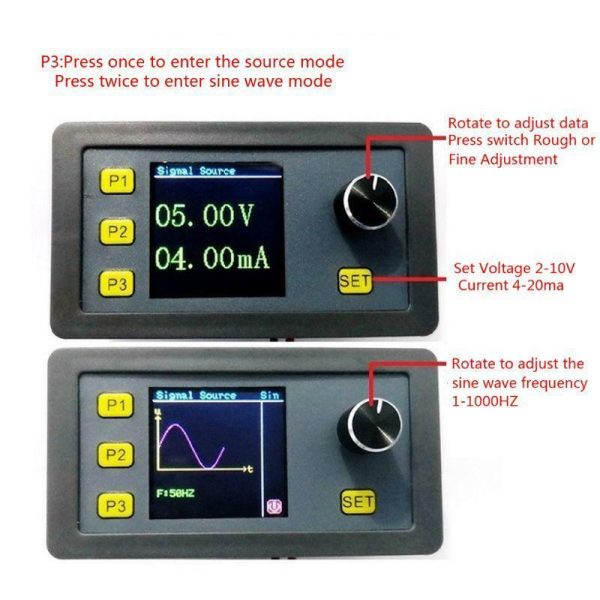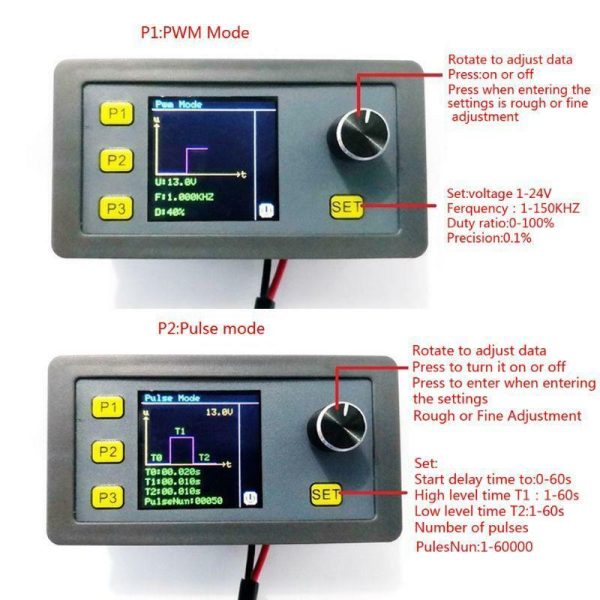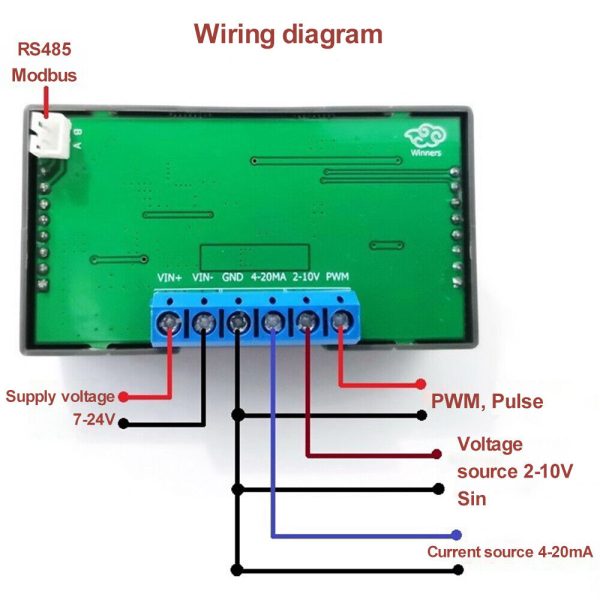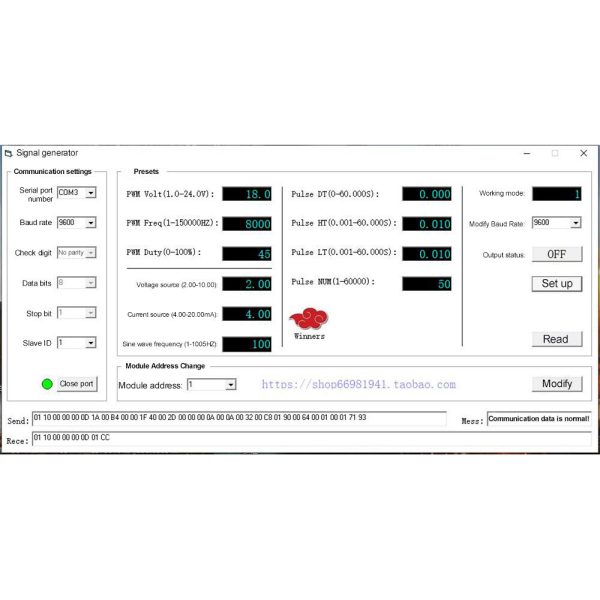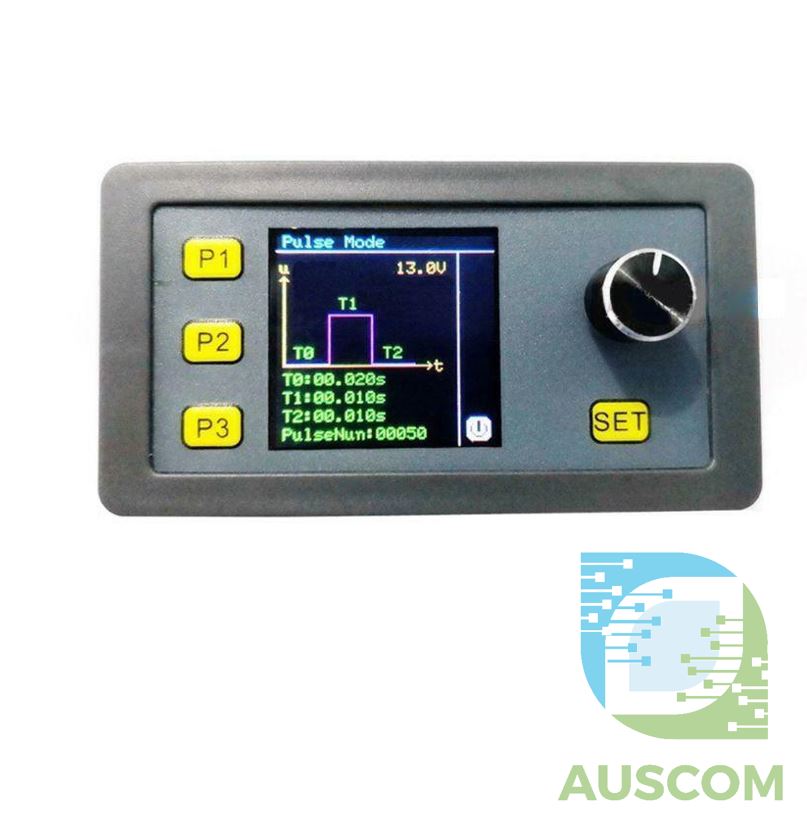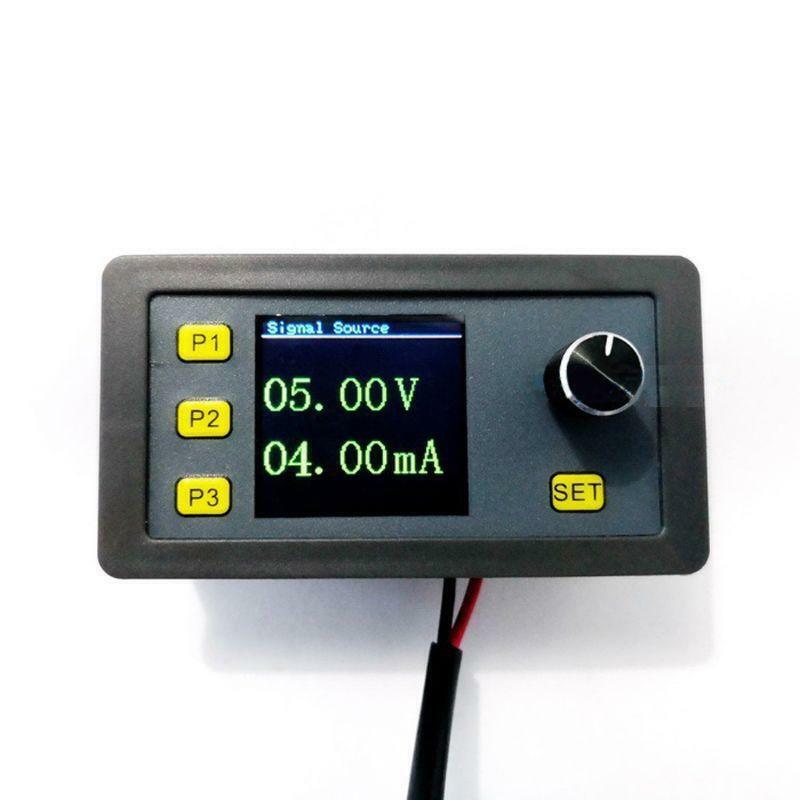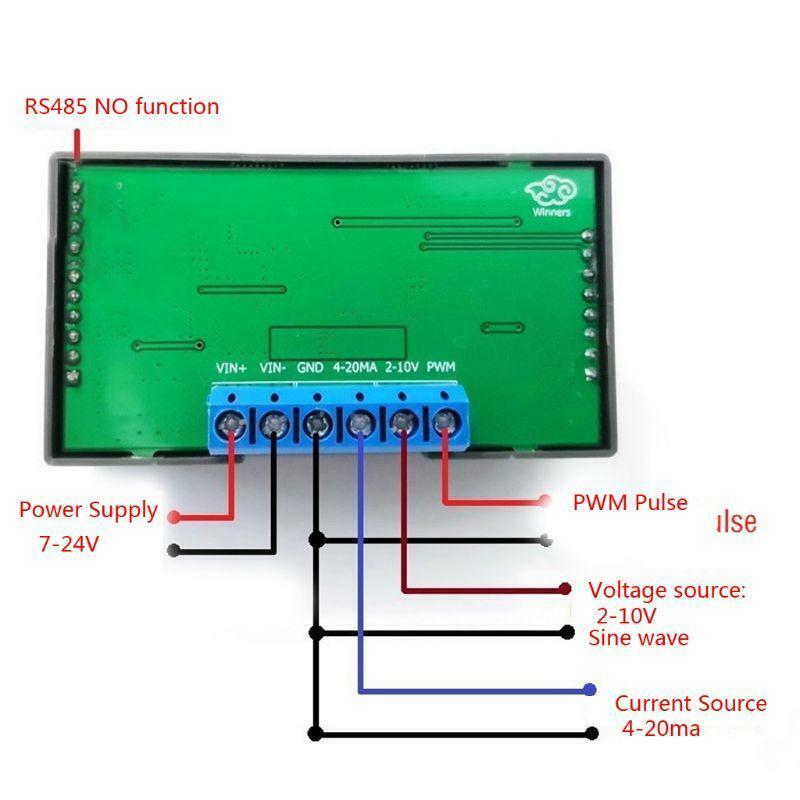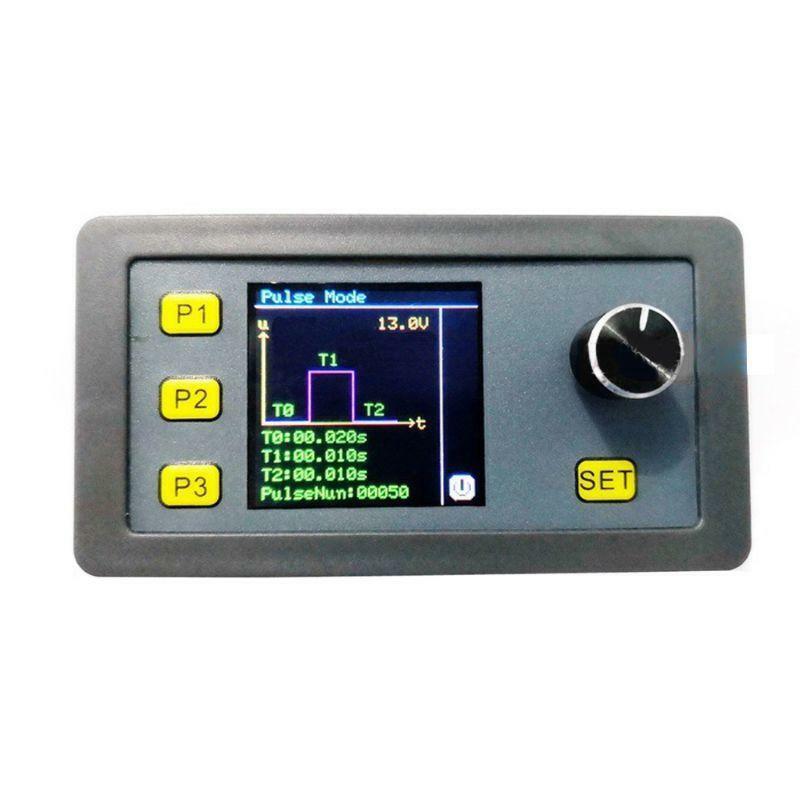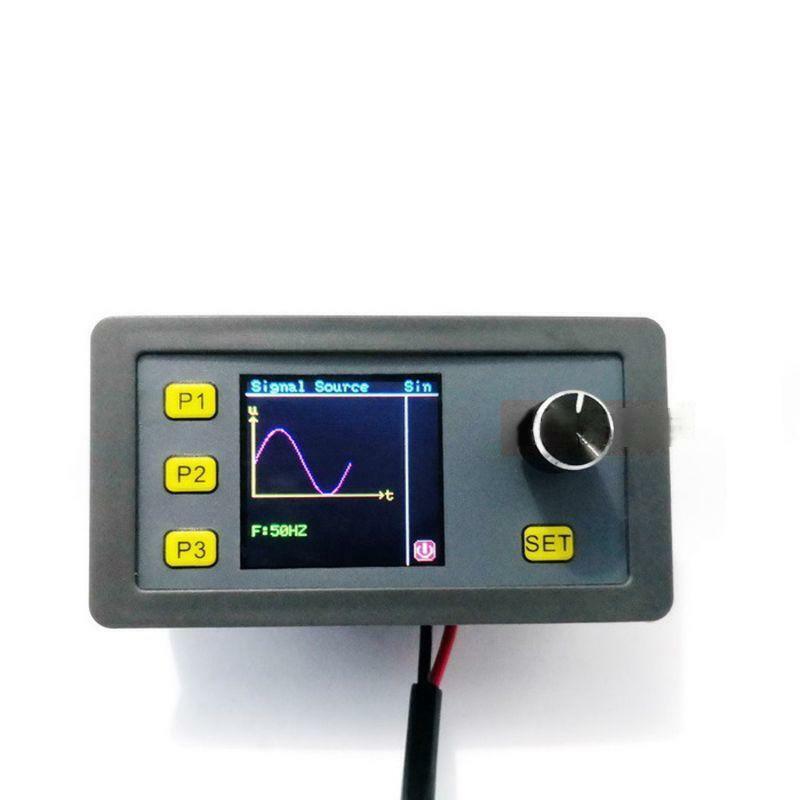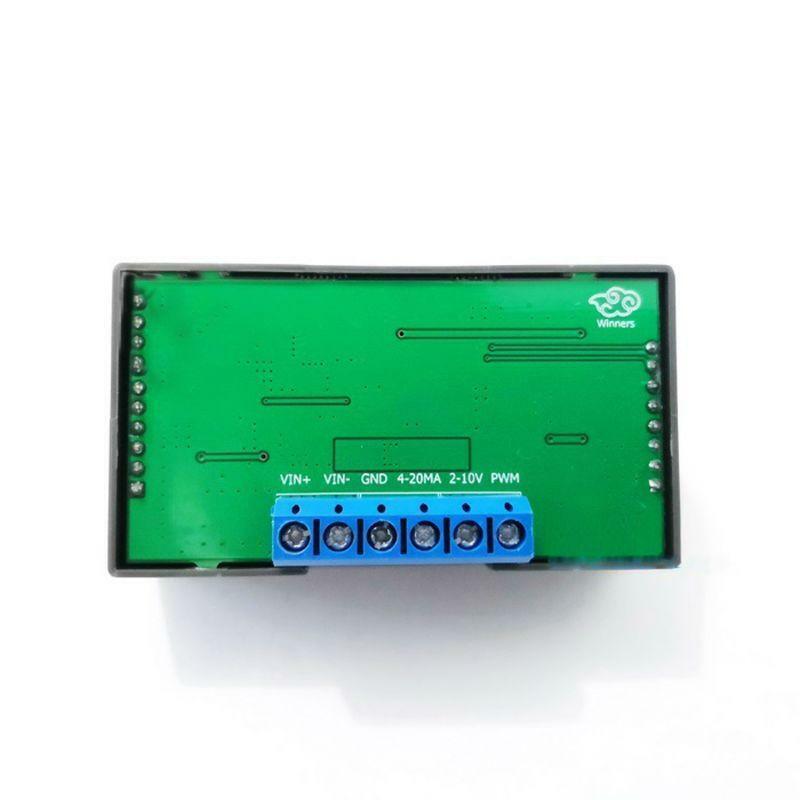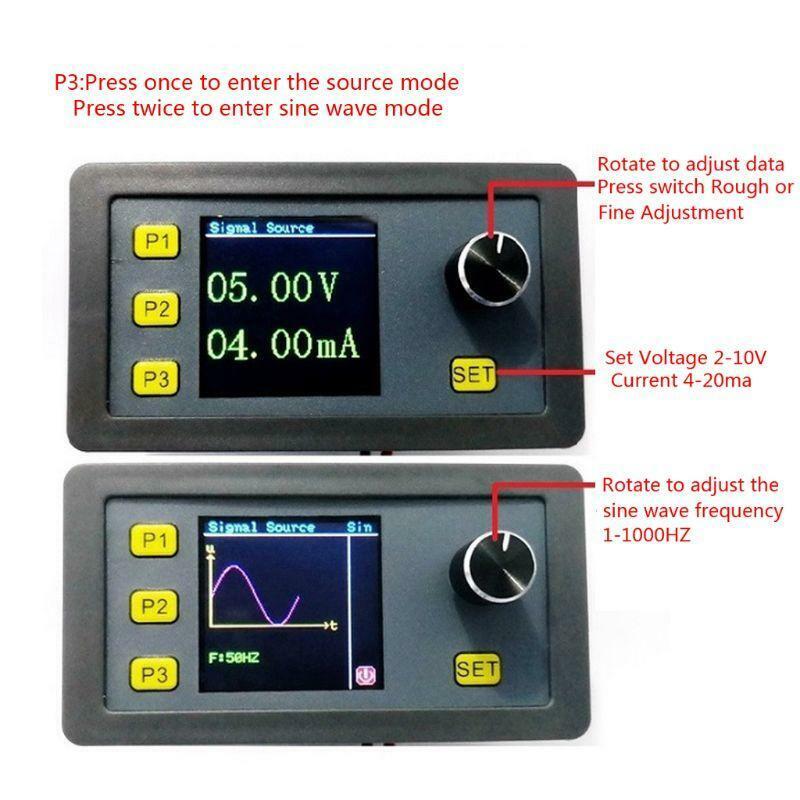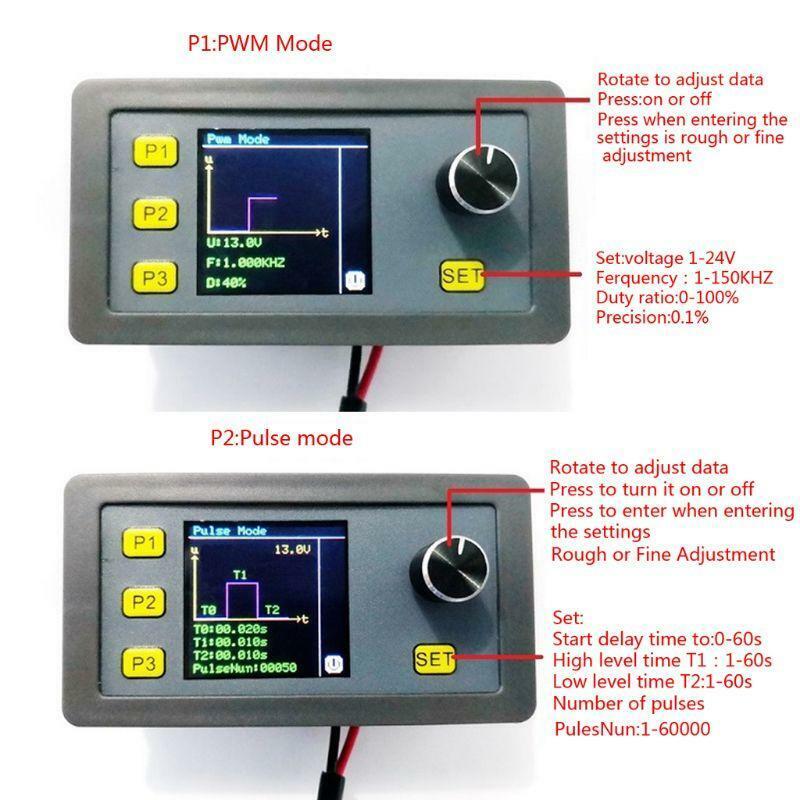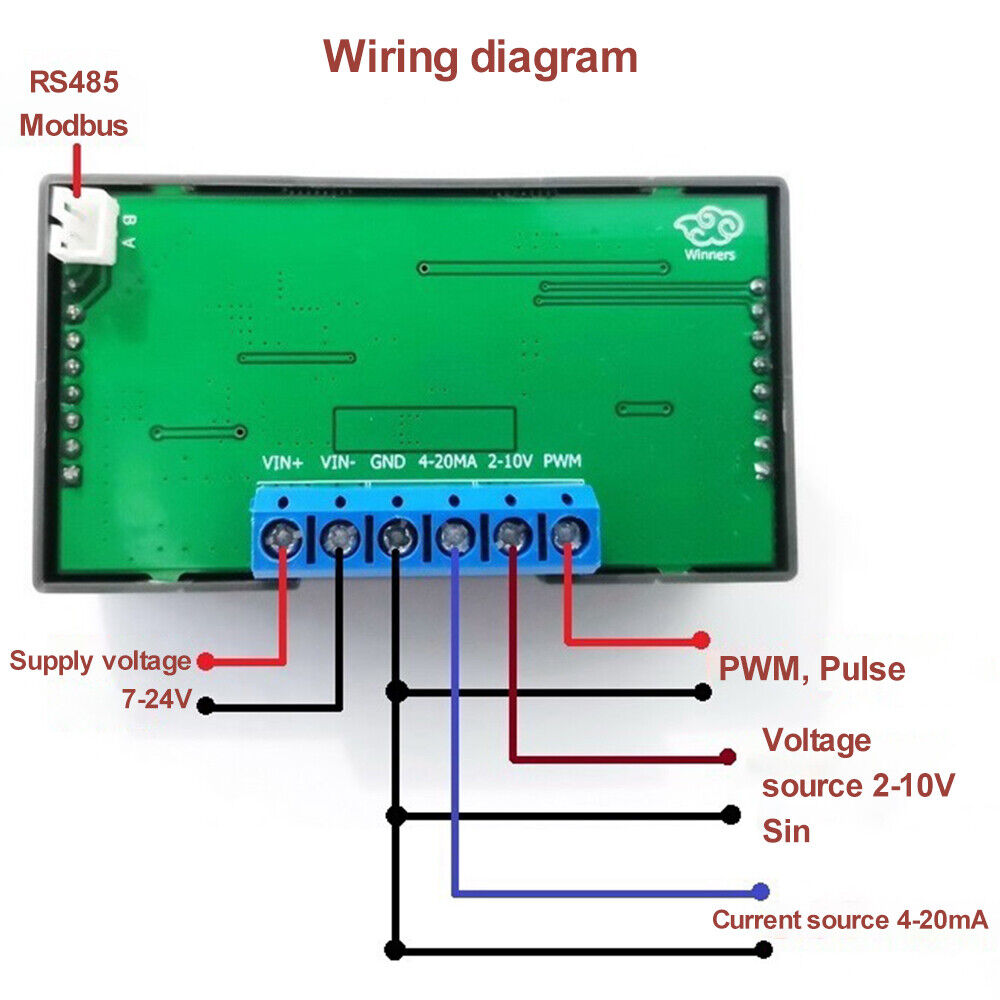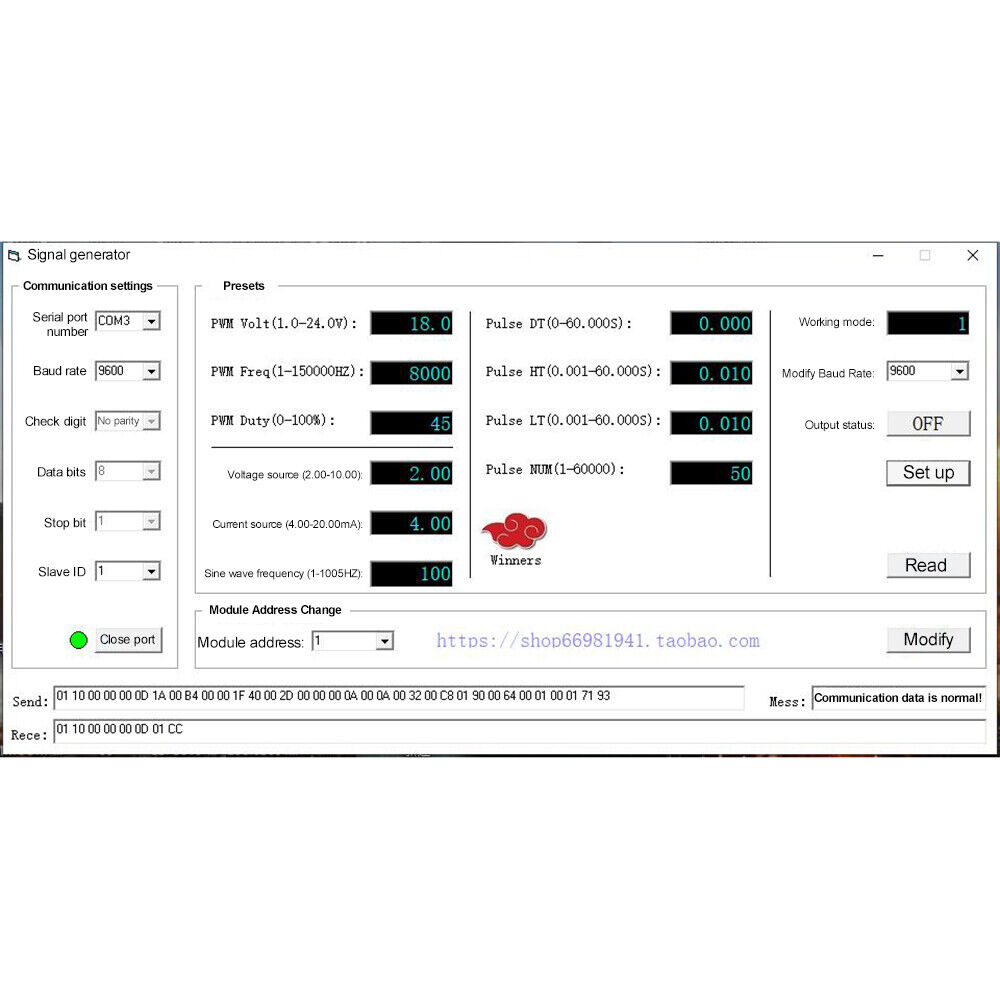 Multi-Function Signal Generator Module – 1-1000Hz Sine Wave 4-20mA 0-10V PWM Pulse Output RS485
$95.00 – $134.00 Inc. GST
Compare
Compare
Description
Additional information
Reviews (0)
Description
Product Description:
Unleash the power of versatility with our Signal Generator, available in two versions – Standard and MODBUS RS485 version. These modules offer a wide range of functionalities, including PWM mode, pulse mode, signal source mode, and sine wave mode, catering to your diverse needs.
Key Features:
Colour Display Screen: Clear display screen, concise control panel layout.
Two Distinct Versions: Choose between the Standard Version or the MODBUS RS485 version. The MODBUS version offers RS485 communication, enabling seamless data collection and communication with computers, PLC, DCS, and intelligent instruments.
PWM Mode: Customize your output with adjustable voltage, frequency, and duty ratio settings. Achieve precise frequency accuracy (up to 0.1%) with voltage ranging from 1-24V, adjustable frequency from 1Hz to 150KHz, and duty cycle between 0.1% and 100%.
Pulse Mode: Enjoy ultra-precise timing with a time precision of 0.001s. Configure start delay time (T0), high-level time (T1), low-level time (T2), and pulse numbers (PulseNum) for up to 60 seconds.
Signal Source Mode: Experience adjustable voltage sources from 0-10V and current sources from 0-20mA, perfect for calibration (load not exceeding 250R).
Sine Wave Mode: Generate sine waves with frequencies ranging from 1Hz to 1000Hz, offering peak-to-peak voltage adjustment of approximately 5V.
Robust Load Capacity: With a maximum output current of 30mA, this product can efficiently handle various signal outputs. For high-power loads like motors and LEDs, external driving modules can be connected.
Wide Operating Range: This module operates flawlessly in temperatures ranging from -10°C to +70°C, ensuring reliable performance in different conditions.
Compact Design: The module measures 79mm in length, 43mm in width, and 41mm in height. The opening hole size is 76mm in length and 39mm in width, making it easy to integrate into your setup.
Easy Calibration: Calibrate the voltage and current in the signal source mode for accuracy within 0.1%. Simple calibration steps ensure optimal performance.
User-Friendly Operation:
PWM Mode: Press P1 to enter, use the SET key for data adjustment, and toggle between voltage, frequency, and duty ratio settings. A short press of the encoder enables or disables output.
Pulse Mode: Access it with a press of P2, and use the SET key for configuring voltage, time T0/T1/T2, and pulse numbers. A short press of the encoder toggles output.
Voltage and Current Signal Source Mode: Press P3 once to enter, and use the SET key for voltage and current settings. The signal starts immediately. A short press of the encoder opens or closes the output when exiting SET state.
Sinusoidal Mode: Press P3 twice to enter sinusoidal mode, with the output signal starting instantly. The rotary encoder adjusts the frequency.
Communication Function:
The MODBUS version supports the RS485 interface and Modbus RTU communication protocol, enhancing your connectivity options.
Elevate your projects with the Signal Generator – a compact, feature-rich module designed to meet your signal generation needs. Whether you're a professional engineer or an electronics enthusiast, this versatile tool is a must-have in your toolkit.
Product Specifications:
Supply Voltage: DC 7-24V
Product Functions: PWM, Pulse, Signal Source, Sine Wave
Ambient Temperature: -10°C to +70°C
Module Size: 79mm x 43mm x 41mm
Opening Hole Size: 76mm x 39mm
Factory Reset: Press and hold P1 during power-up without releasing, then release to reset.
Package Contents:
Explore the endless possibilities of signal generation with our Signal Generator. Order yours today and experience precision, reliability, and ease of use in one compact module.
Additional information
| | |
| --- | --- |
| Weight | 100 g |
| Dimensions | 260 × 160 × 50 mm |
| Version | Standard, RS485 |
---
Only logged in customers who have purchased this product may leave a review.