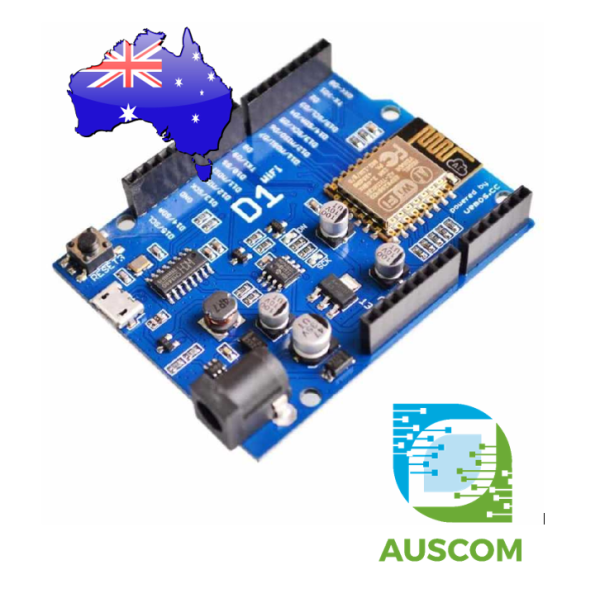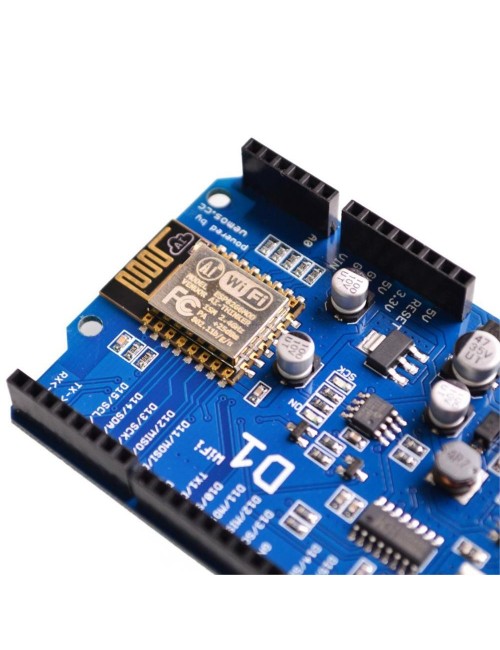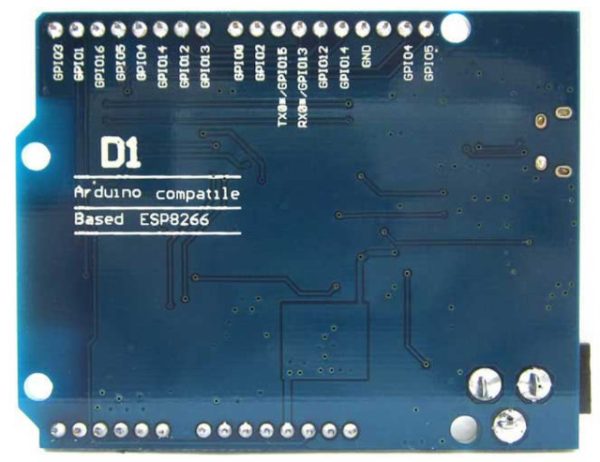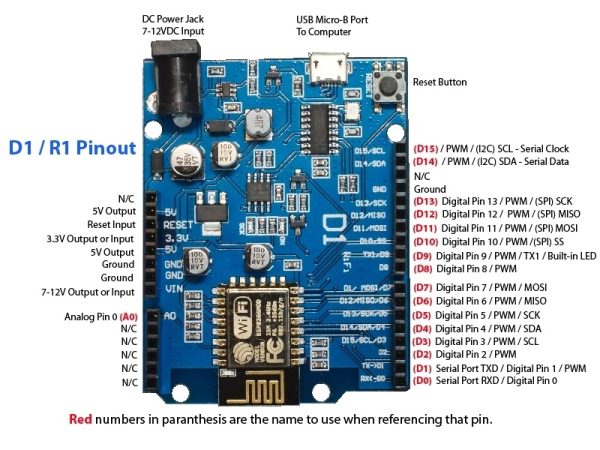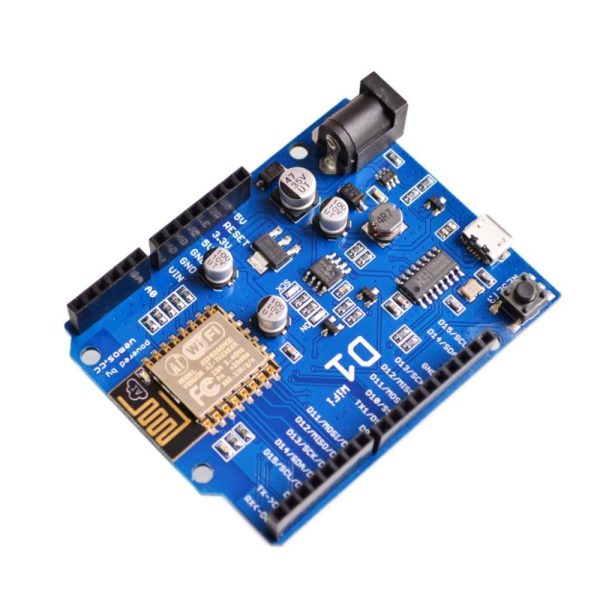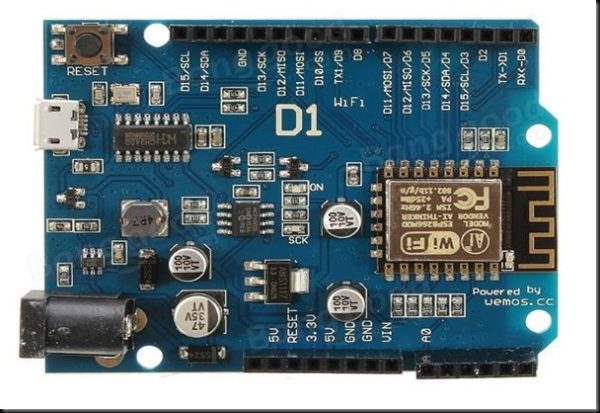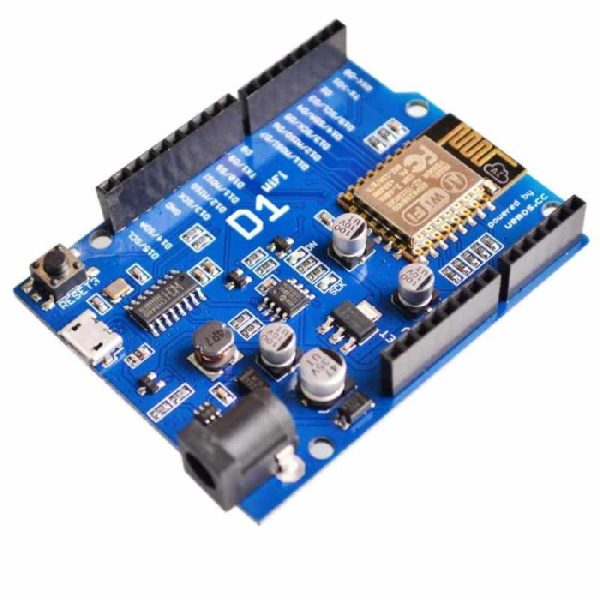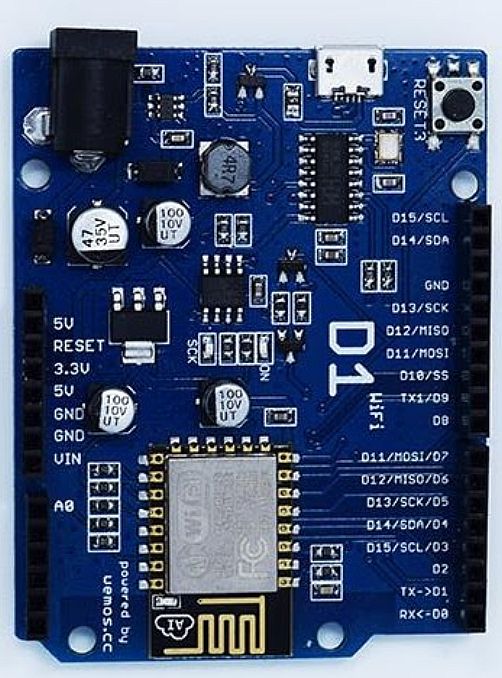 WeMos D1 CH340 WiFi Development Board ESP8266 ESP-12E Uno Arduino
$10.50 Inc. GST
Compare
Compare
Description
Additional information
Reviews (0)
Description
Enhance your Arduino projects with the WeMos D1 CH340 WiFi Development Board – Your Gateway to Seamless Connectivity!
Unlock the potential of your Arduino creations with the WeMos D1 WiFi Development Board ESP8266 ESP-12E Uno Arduino. This cutting-edge microprocessor unit, based on the ESP8266-12 chip, offers a seamless fusion of Arduino compatibility and built-in WiFi capabilities. Crafted to fit the familiar Arduino UNO footprint, the WeMos-D1R2 revolutionizes your development experience.
Key Features:
Amplified Connectivity: Seamlessly integrate WiFi functionality into your projects, opening the doors to a world of wireless possibilities.
Expanded Pin Capabilities: Boasting 11 digital input/output pins, this board supports a spectrum of functionalities including interrupt handling, PWM, I2C, and one-wire communication (excluding D0).
Analog Input: Utilize the 3.3V analog input to gather nuanced sensory data, enhancing the depth of your applications.
Effortless Power Management: With a Micro USB connection and a versatile power jack supporting 9-24V input, you have flexible power options at your disposal.
Unleash Creativity: Compatible with both Arduino and Nodemcu platforms, the WeMos D1 offers you the freedom to choose your preferred development environment.
Streamlined Development: Harness the power of Arduino IDE compatibility, enabling a smooth transition for Arduino enthusiasts.
Wireless Program Upload: Leverage OTA (Over-the-Air) wireless uploading of programs, eliminating the need for cumbersome physical connections.
Reliable Power Supply: Onboard switching power supply accommodates up to 24V input while delivering a stable 5V, 1A output.
Specifications:
ESP-8266EX Core: Built upon the robust foundation of the ESP-8266EX chip, ensuring high-performance execution.
Pin Parity with Arduino: Seamlessly port your existing Arduino projects with this WeMos board, harnessing its advanced capabilities.
Enhanced I/O: Discover 11 versatile digital I/O pins and 1 dedicated analog input pin, expanding your creative boundaries.
OTA Efficiency: Embrace wireless program updates through OTA functionality, simplifying the development cycle.
Power Optimized: The onboard switching power supply guarantees reliable operation, accommodating input voltages of up to 24V and delivering a steady 5V output.
Unleash the true potential of your projects with the WeMos D1 CH340 WiFi Development Board. Elevate your Arduino journey with advanced connectivity and expanded functionalities. Please note that there are differences in pin-outs compared to the Uno development board, enabling you to explore new horizons of innovation.
Transform your creations today with the WeMos D1 WiFi Development Board ESP8266 ESP-12E Uno Arduino – Your Bridge to Connectivity and Innovation!
Additional information
| | |
| --- | --- |
| Weight | 40 g |
| Dimensions | 260 × 160 × 20 mm |
---
Only logged in customers who have purchased this product may leave a review.