ESP-01 ESP-01S ESP01 DHT22 Temperature Humidity Sensor wifi
Introduction
This is a calibrated digital temperature and humidity sensor for detecting ambient temperature and humidity, using DHT22 (AM2302), standard single bus interface.
Compared with DHT11, it has higher precision and a larger range.
Can be used with the ESP-01/ESP-01S WIFI module and can replace the SHT11 SHT15.
Parameter
temperature:
Resolution: 0.1 ° C
Accuracy: ±0.5 °C
Detection range: -40 ° C ~ 80 ° C
humidity:
Resolution: 0.1% RH
Accuracy: ±2%RH (25°C)
Detection range: 0%RH ~ 99.9%RH
Working voltage: 3.3V ~ 5.5 V
Recommended storage environment:
Temperature: 10 ° C ~ 40 ° C
Humidity: 60% RH or less
application:
Weather stations, humidity regulators, test and inspection equipment, etc.
Port wiring diagram: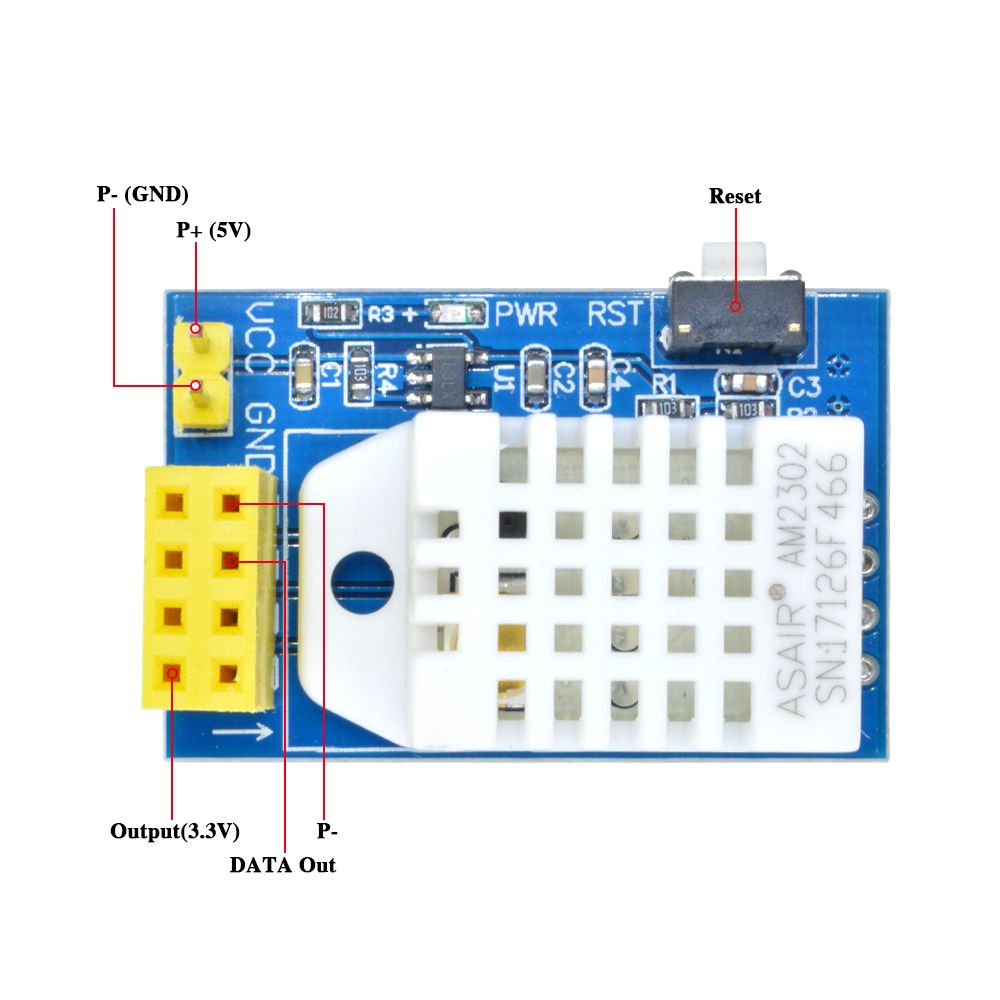 Package Included:
1* Wifi DHT22 Temperature Humidity Sensor
Not does not include the ESP module, check out our store as we have these also available.