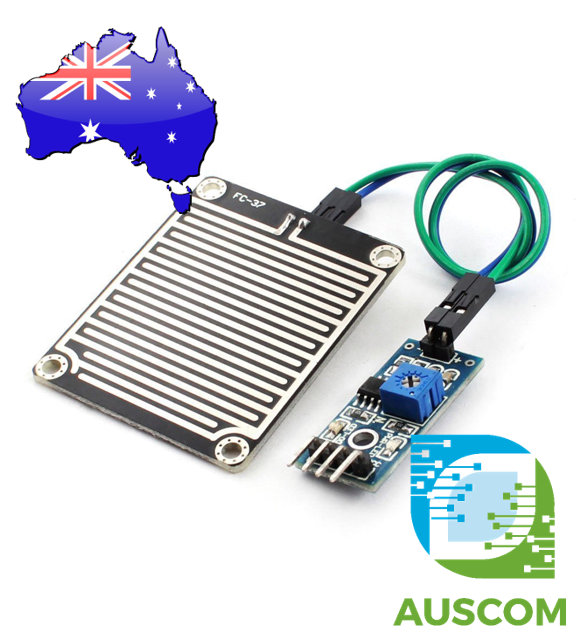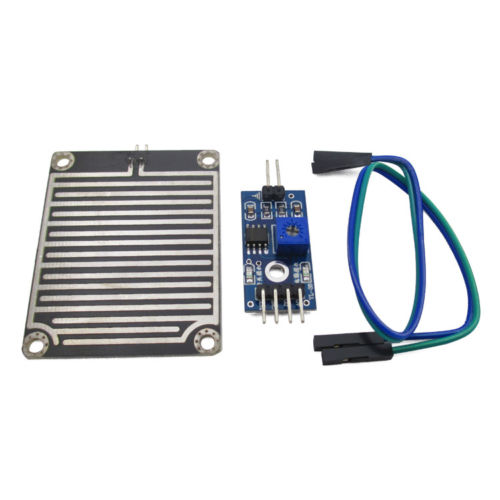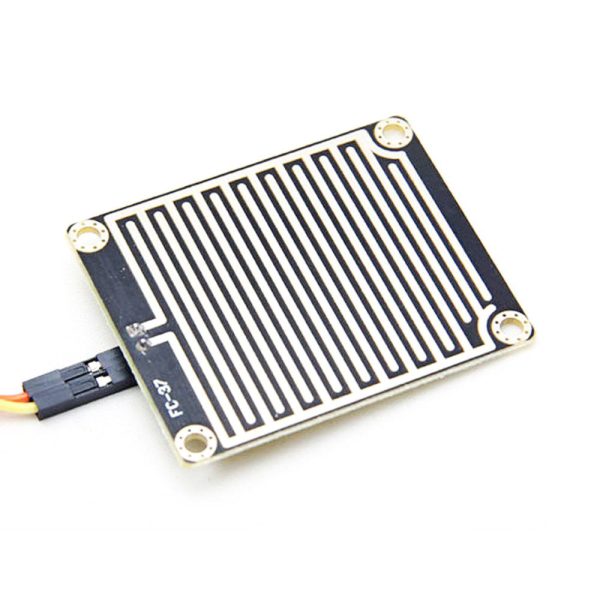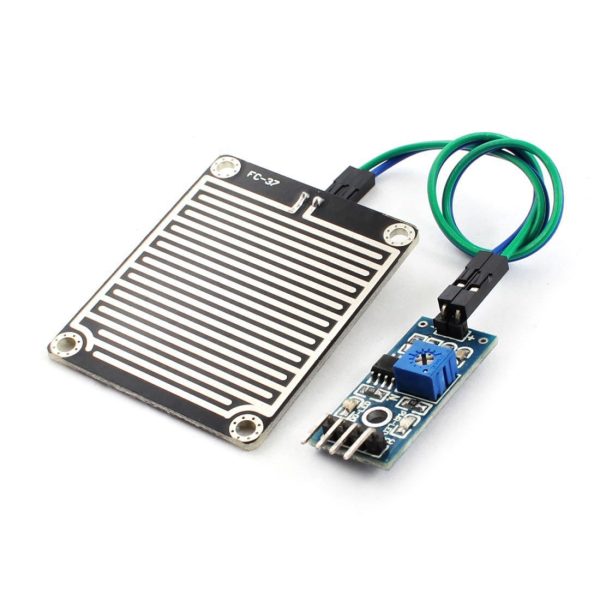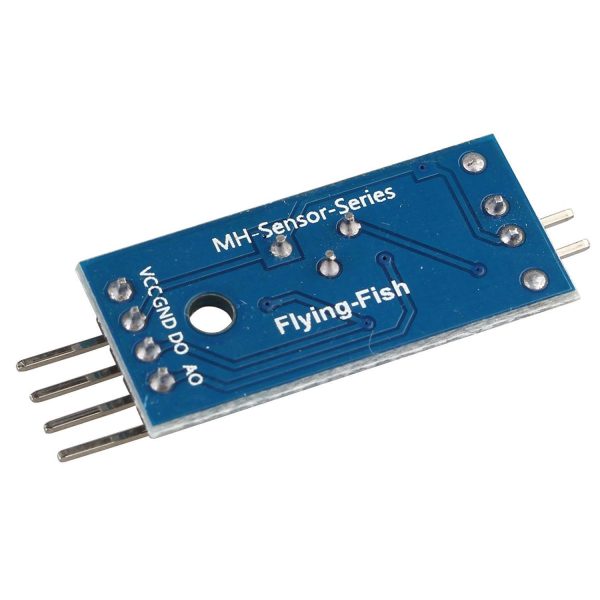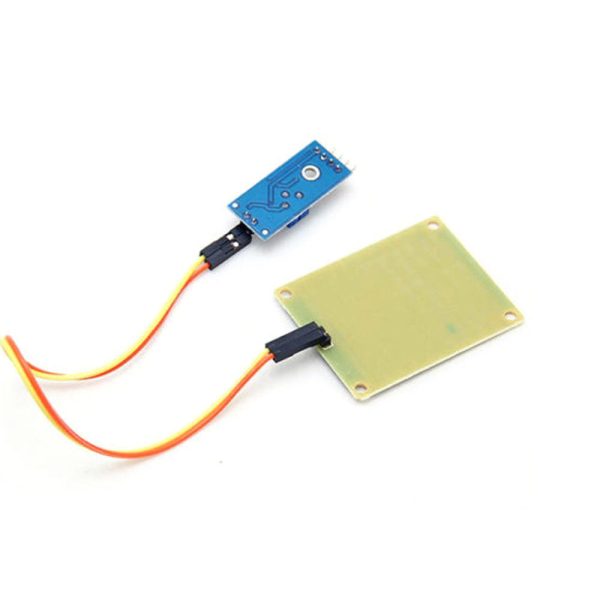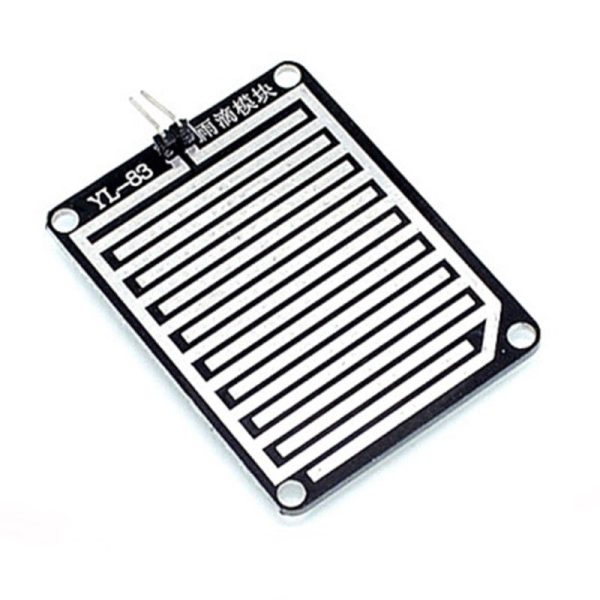 Arduino Weather Rain/Snow Sensor Module Kit (3-5V) + Cables
$5.20 Inc. GST
Compare
Compare
Description
Additional information
Reviews (0)
Description
Introducing the Arduino Weather Rain/Snow Sensor Module Kit (3-5V) with Cables – your reliable companion for monitoring various weather conditions and accurately detecting rain and snowfall. This versatile kit empowers you to convert environmental changes into reference signals and analog outputs, enhancing your weather data collection experience.
Key Features:
Premium Build: Crafted from high-quality FR-04 double-sided materials, the sensor boasts a robust form factor of 5.0 * 4.0CM. The nickel plating treatment ensures exceptional resistance to oxidation and conductivity, guaranteeing superior performance and extended longevity.
Clean Comparator Output: Experience clean and well-defined signal waveforms from the comparator output. With a robust driving ability exceeding 15mA, this sensor stands ready to deliver reliable results.
Adjustable Sensitivity: Fine-tune the sensitivity with ease using the distribution bit adjustment feature, allowing you to tailor the sensor's response to your specific needs.
Wide Operating Range: The sensor operates seamlessly within a voltage range of 3.3V to 5V, ensuring compatibility with various power sources.
Dual Output Modes: Benefit from versatile output options. The digital switching outputs (0 and 1) and analog AO voltage output enable flexible integration with your data collection systems.
Easy Installation: Thanks to the strategically placed fixed bolt hole, installation is a breeze, ensuring a secure fit for your setup.
Visual Indicators: The sensor includes power and output signal LED indicators, enhancing the monitoring process.
Reliable TTL-Level Output: Leveraging TTL-level output with low signal validity, you can drive peripherals like relays, buzzers, and small fans directly with a maximum driving capability of 100MA.
Customizable Sensitivity: Adjust sensitivity levels effortlessly using the integrated potentiometer, adapting the sensor's responsiveness to your specific requirements.
Rain Detection: Witness the sensor's LED illumination when it detects raindrops. The LED lights up when rain is absent (high output) and dims when raindrops are detected (ground-level output).
Segmented Design: Raindrops and control panels are separate, simplifying wiring and offering enhanced flexibility in setup.
Ample Rain Board Area: Benefit from a spacious rain board area, optimizing rain detection accuracy and performance.
Installation-Friendly: The board features convenient positioning holes, facilitating seamless and secure installation.
Compact PCB Design: The compact size of the small board PCB (3.2cm x 1.4cm) ensures efficient utilization of space in your setup.
Enhanced Comparator: The kit includes a LM393 comparator with a wide voltage range, adding reliability to your measurements.
How to Use:
Power On: Connect the module to a 5V power source. The power indicator will illuminate.
Rain Detection: In the absence of water droplets, the DO output remains high (switch indicator off). With a water droplet, the DO output goes low (switch indicator on). Brushing away the water droplet restores the high-level state.
Analog Output: The AO output provides an analog signal. Connect it to a microcontroller's AD port to measure rain intensity.
TTL Digital Output: The DO TTL digital output can be linked to a microcontroller to directly detect rain conditions.
Connection Details:
VCC: Positive power supply (3-5V)
GND: Negative terminal
DO: TTL switching signal output
AO: Analog signal output
Package Contents:
1 x Rain Sensing Board
1 x Control Board
Upgrade your weather monitoring capabilities with the Arduino Weather Rain/Snow Sensor Module Kit. Embrace precision, reliability, and adaptability in one comprehensive package. Experience environmental insights like never befor
Additional information
| | |
| --- | --- |
| Weight | 40 g |
| Dimensions | 260 × 160 × 20 mm |
---
Only logged in customers who have purchased this product may leave a review.