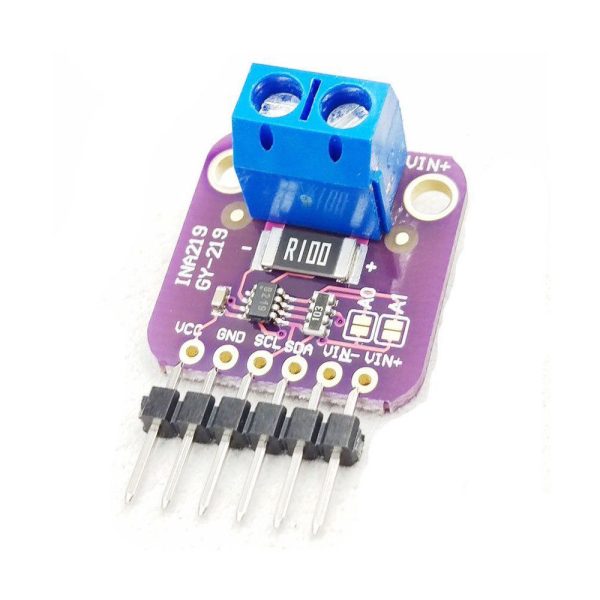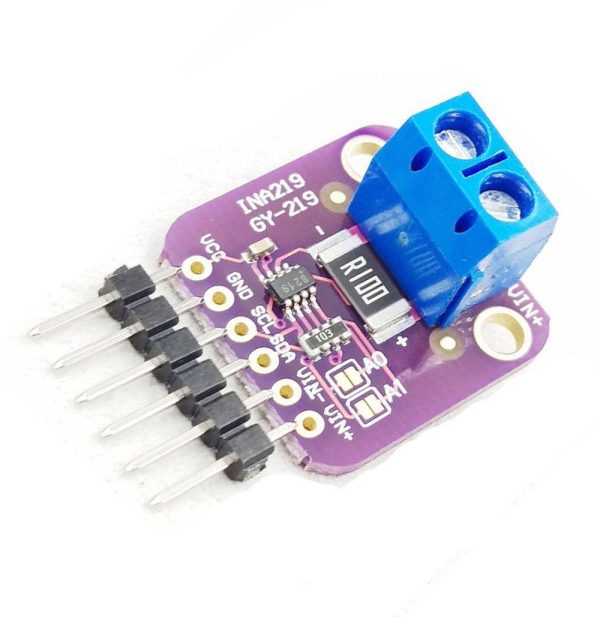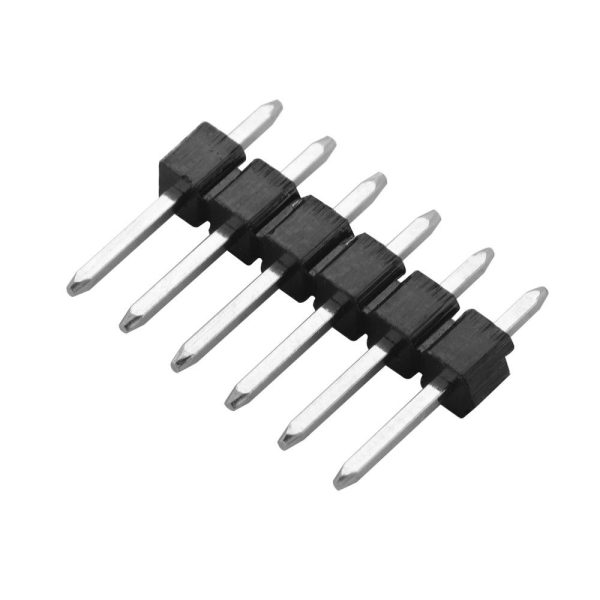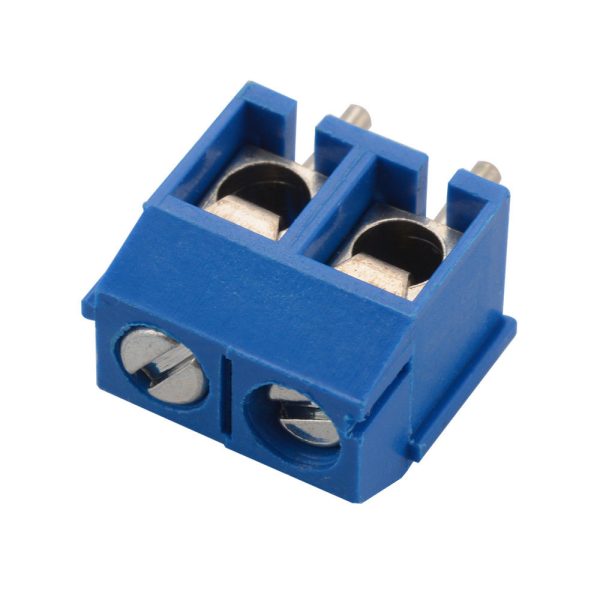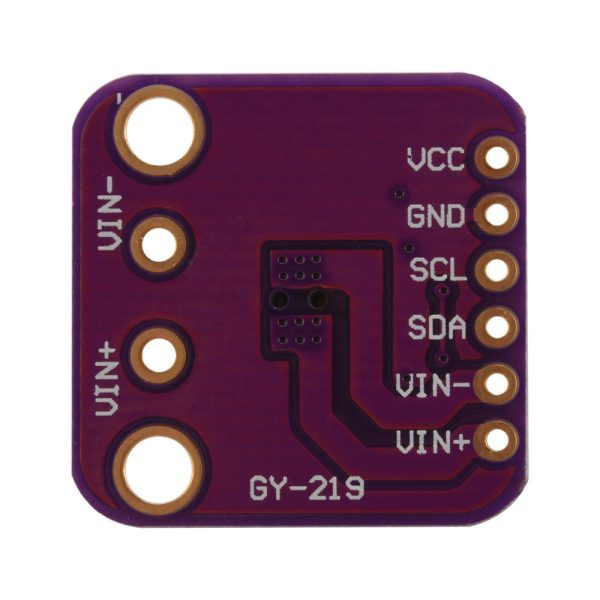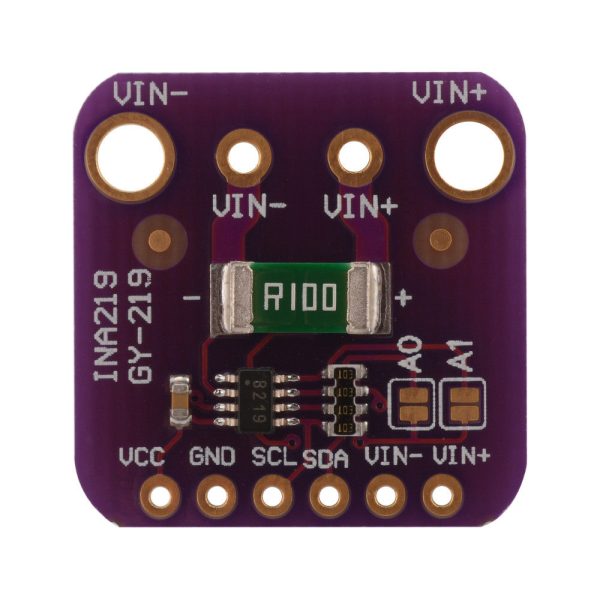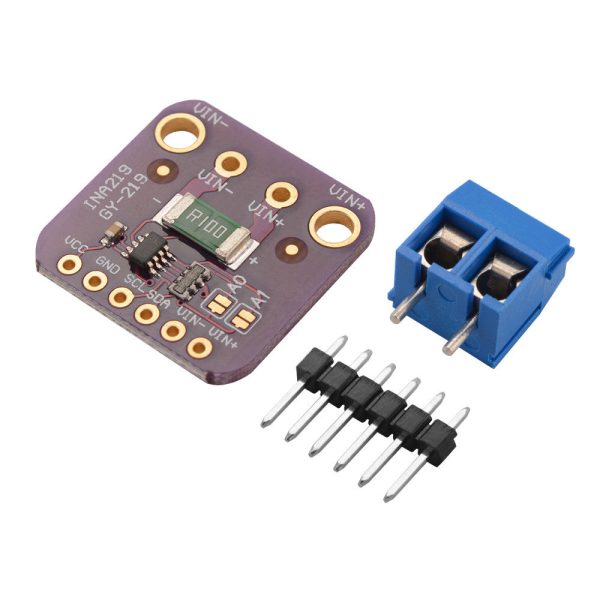 INA219 I2C/IIC Bi-directional Current Power Monitor Power Supply Detect Sensor
$8.45 Inc. GST
Compare
Compare
Description
Additional information
Reviews (0)
Description
Revolutionize your power monitoring experience with the INA219 I2C/IIC Bi-directional Current Power Monitor Power Supply Detect Sensor. This breakthrough breakout board eliminates the need for cumbersome multimeters by integrating the advanced INA219B chip. Seamlessly measure high side voltage and DC current draw with an impressive 1% precision, all conveniently controlled over I2C.
Unlike conventional current-measuring devices limited to low side measurements, this cutting-edge solution redefines possibilities. Say goodbye to the hassle of inserting a measurement resistor between target ground and true ground, a practice that can disrupt circuits due to fluctuating ground references. The INA219 chip ingeniously addresses this by enabling high side current measurement, even at voltages up to +26VDC, all while being powered by a 3V or 5V source. Track high side voltage effortlessly, making it an ideal choice for monitoring battery life and solar panels.
A precision amplifier meticulously gauges the voltage across the 0.1 ohms, 1% accuracy sense resistor. This ingenious setup empowers the chip to handle currents up to ±3.2 Amps, thanks to the amplifier's maximum input difference of ±320mV. Within the ±3.2A range, the internal 12-bit ADC offers a remarkable resolution of 0.8mA. Activate the internal gain at the minimum of div8, and the system achieves a maximum current measurement of ±400mA with an impressive 0.1mA resolution. Advanced users can even personalize their experience by replacing the 0.1-ohm sense resistor with their own, potentially extending the measurement range to 32 Amps with a resolution of 8mA.
We've included a 6-pin header for easy integration with breadboards, and a 3.5mm terminal plug ensures swift attachment and detachment of your load. Utilization is a breeze—energize the sensor with 3 to 5VDC, connect the I2C pins to your microcontroller, link your desired power supply to VIN+, and ground the load to VIN-. Our user-friendly Arduino library handles gain, range, and mathematical calculations, streamlining your experience. Stay tuned for our comprehensive tutorial, coming soon!
Specifications:
Employs the highly efficient INA219B chip
Features a 0.1 ohm, 1% tolerance, 2W current sense resistor
Accommodates target voltages up to +26V
Facilitates precise current measurements up to ±3.2A, with an extraordinary ±0.8mA resolution
Utilizes I2C 7-bit addresses (0x40, 0x41, 0x44, 0x45), adjustable via jumpers
Package Includes:
1 X INA219 GY-219 Bi-directional DC Current Power Supply Breakout Sensor
Elevate your power monitoring endeavours with the INA219 I2C/IIC Bi-directional Current Power Monitor Power Supply Detect Sensor. Order now and revolutionize the way you measure power!
Additional information
| | |
| --- | --- |
| Weight | 20 g |
| Dimensions | 260 × 160 × 20 mm |
---
Only logged in customers who have purchased this product may leave a review.