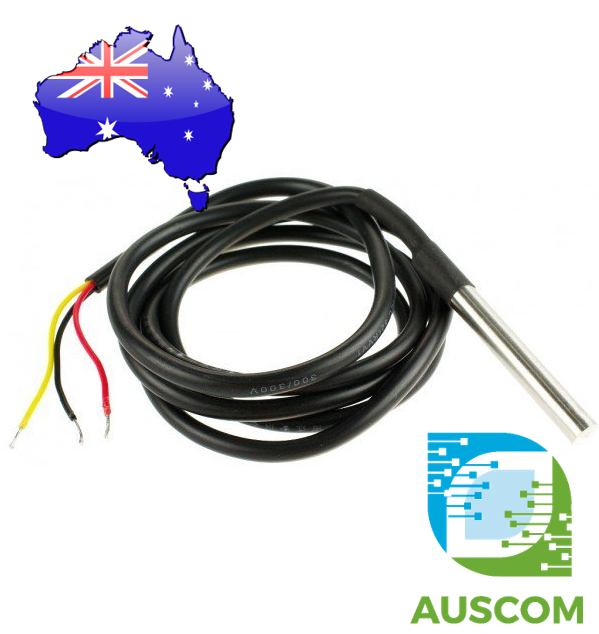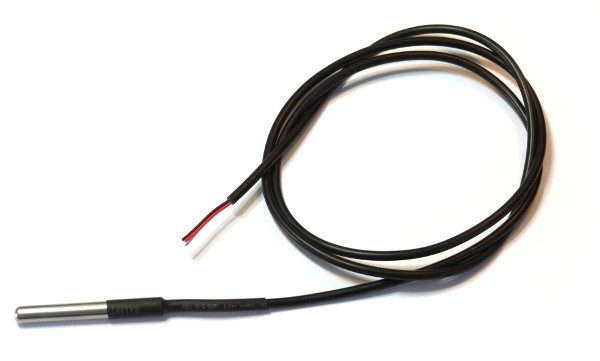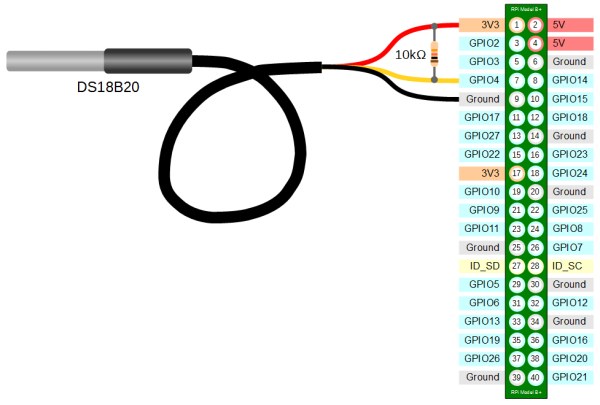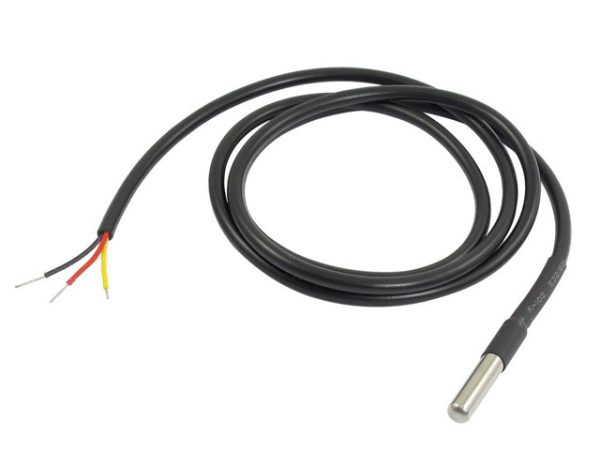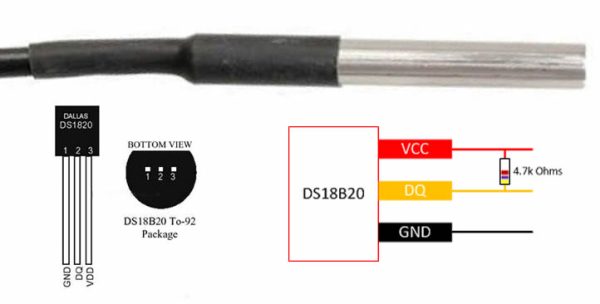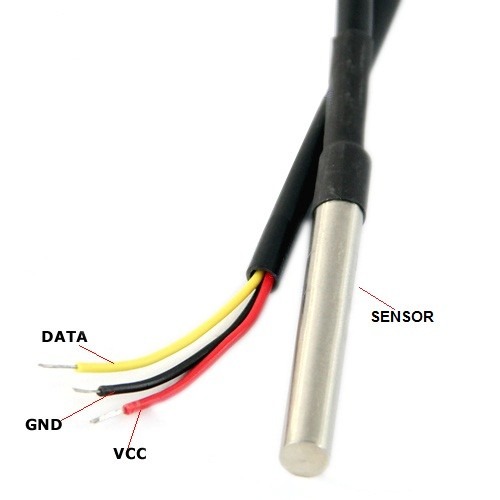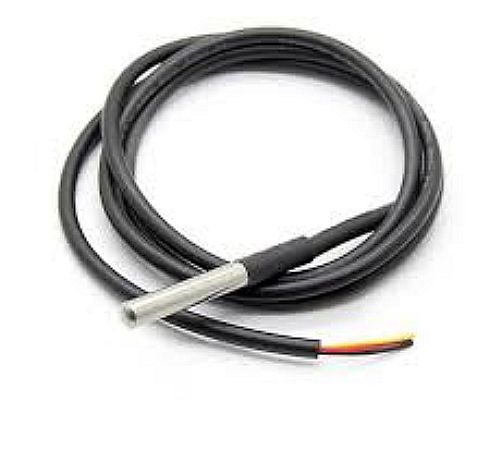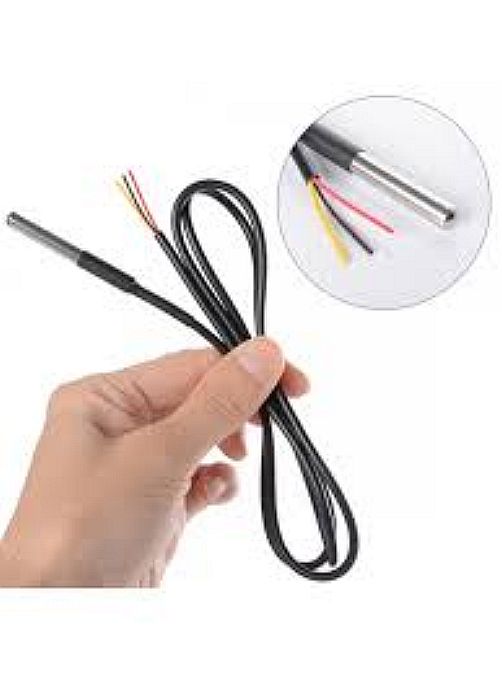 1M / 2M DS18B20 Temperature Temp Sensor Digital Thermal Probe Waterproof
$6.20 – $10.50 Inc. GST
Compare
Compare
Description
Additional information
Reviews (0)
Description
Introducing the Waterproof DS18B20 Temperature Sensor – Accurate Readings, Any Environment
Elevate your temperature sensing capabilities with our Waterproof DS18B20 Temperature Sensor. Engineered for precision even in challenging conditions, this sensor offers the ideal solution for remote or wet environment temperature measurements. With a rugged waterproof design and remarkable temperature range, it's the ultimate tool for a diverse range of applications.
Key Features:
Reliable Waterproofing: Designed to excel in moisture-prone or distant measuring situations, our waterproofed DS18B20 Temperature Sensor guarantees accurate readings regardless of environmental challenges. While the sensor's capabilities extend up to 125°C, the PVC jacketed cable ensures optimal performance below 100°C.
Seamless Digital Communication: Leveraging its digital nature, this sensor maintains signal integrity over extended distances, making it a dependable choice for various scenarios. Its 1-Wire interface requires just one wire, simplifying connectivity to a central microprocessor in 3.0V to 5.5V systems.
Versatile Placement: Thanks to the unique silicon serial number embedded in each DS18B20, multiple sensors can coexist on the same 1-Wire bus. This feature proves invaluable for a range of applications, from HVAC environmental controls and equipment monitoring to process supervision and building temperature sensing.
Technical Specifications:
Voltage Compatibility: 3.0V to 5.5V
Accuracy: ±0.5°C (from -10°C to +85°C)
Temperature Range: -55°C to 125°C (-67°F to +257°F)
Selectable Resolution: 9 to 12 bits
Interface: 1-Wire, requiring only a single digital pin for communication
Unique Identification: Each chip features a distinct 64-bit ID
Multi-Sensor Configuration: Multiple sensors share a single pin
Temperature Alarm System: Set temperature limits with ease
Query Time: Response time less than 750ms
Interface Wiring:

Red Wire: VCC (Power)
Black Wire: GND (Ground)
Yellow or Blue Wire: DATA (Communication)

Tube Material: Stainless steel
Tube Dimensions: 6mm diameter, 35mm length
Cable Diameter: 4mm
Cable Length Options: 100cm / 200cm
Included in the Package:
1x Waterproof DS18B20 Digital Temperature Sensor
Elevate your temperature sensing capabilities with the Waterproof DS18B20 Temperature Sensor. Whether you're monitoring HVAC systems, overseeing industrial processes, or tracking indoor conditions, this sensor's accuracy and versatility make it a valuable asset. Secure your unit today and unlock precise temperature measurement in any environment.
Additional information
| | |
| --- | --- |
| Weight | 40 g |
| Dimensions | 100 × 100 × 10 mm |
| Length | 1M, 2M |
---
Only logged in customers who have purchased this product may leave a review.