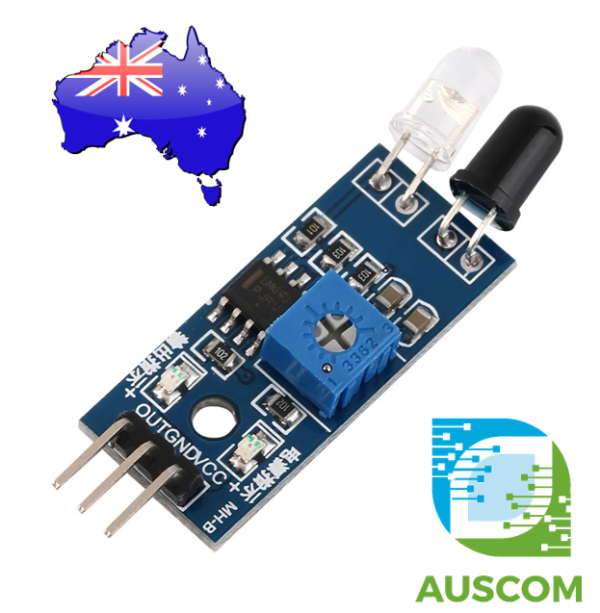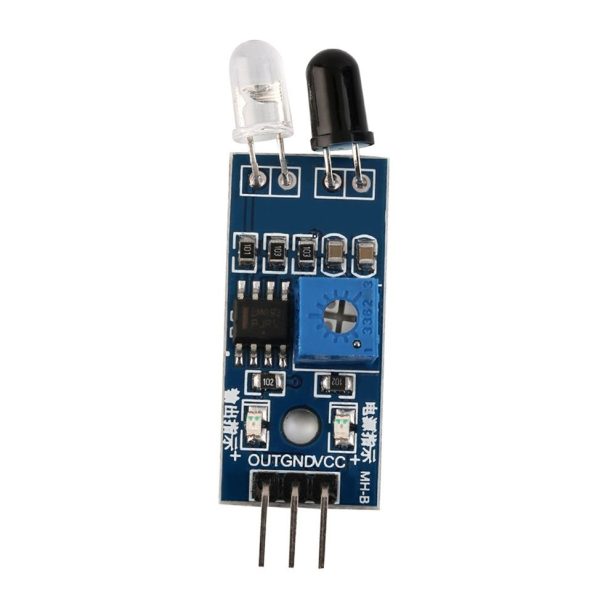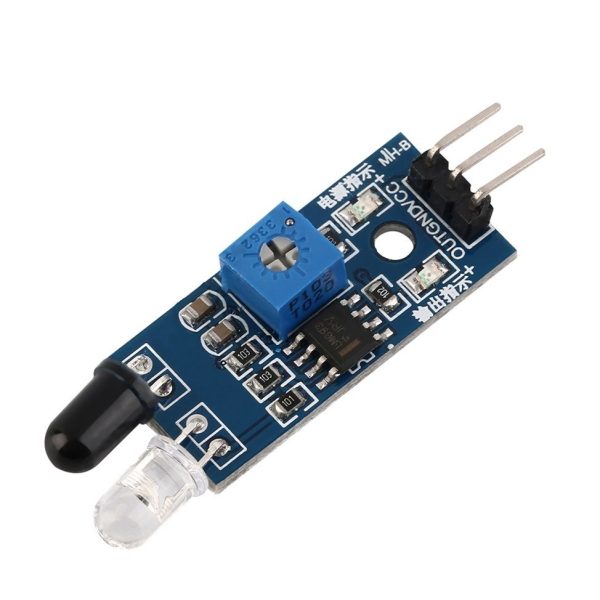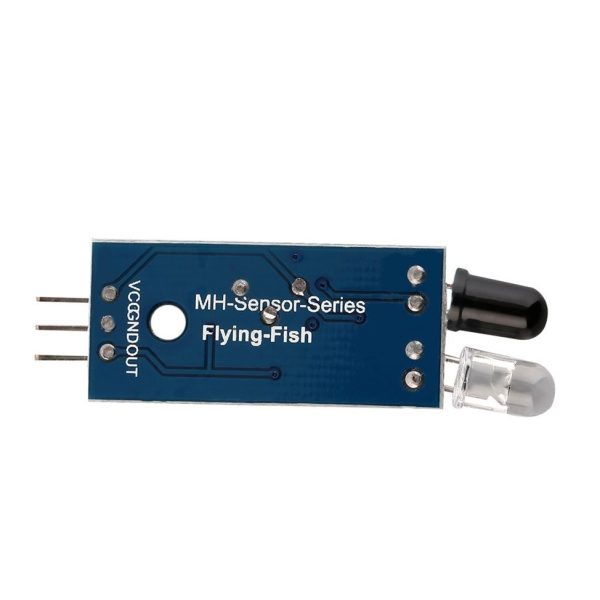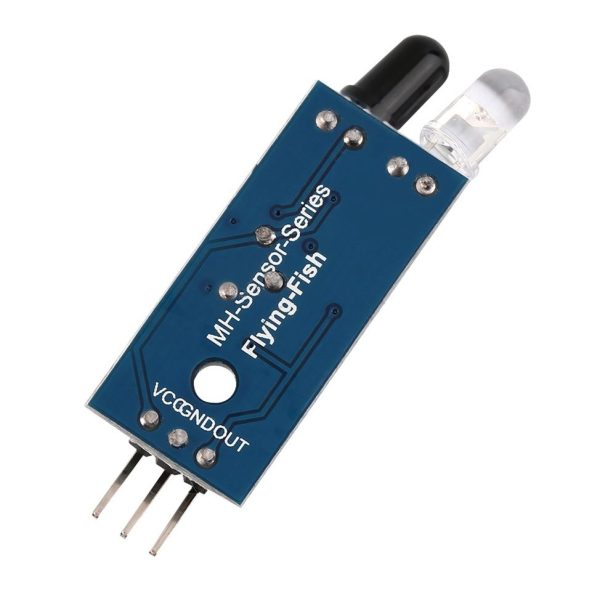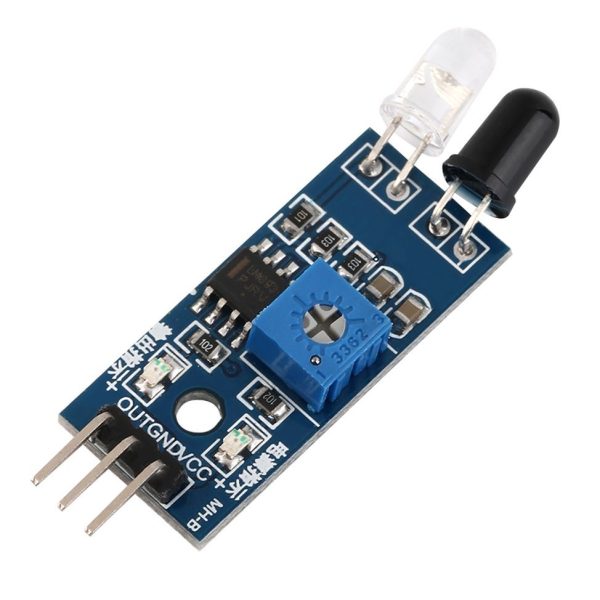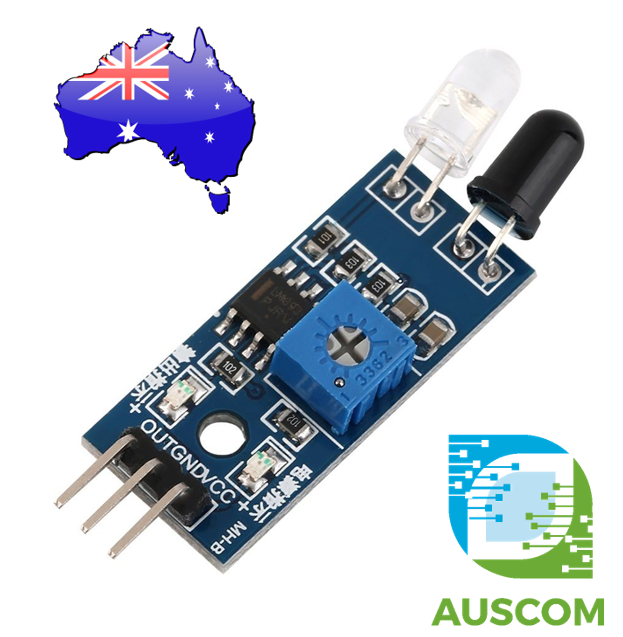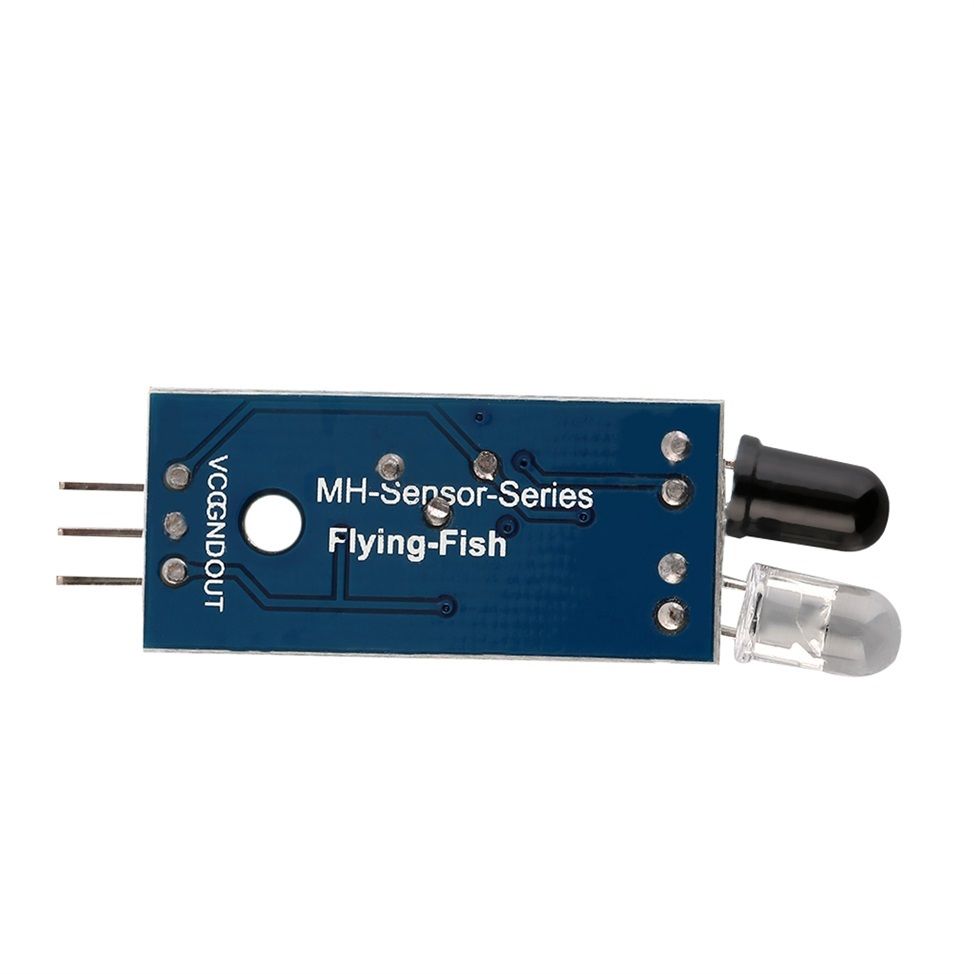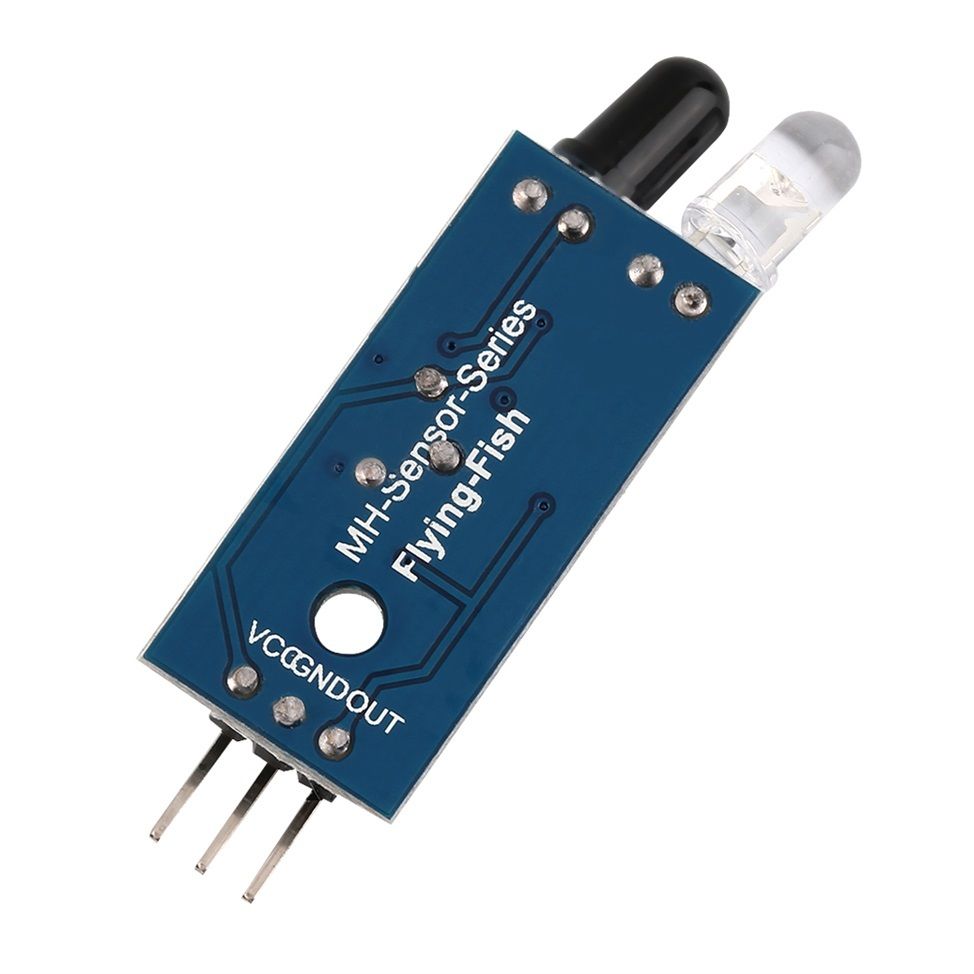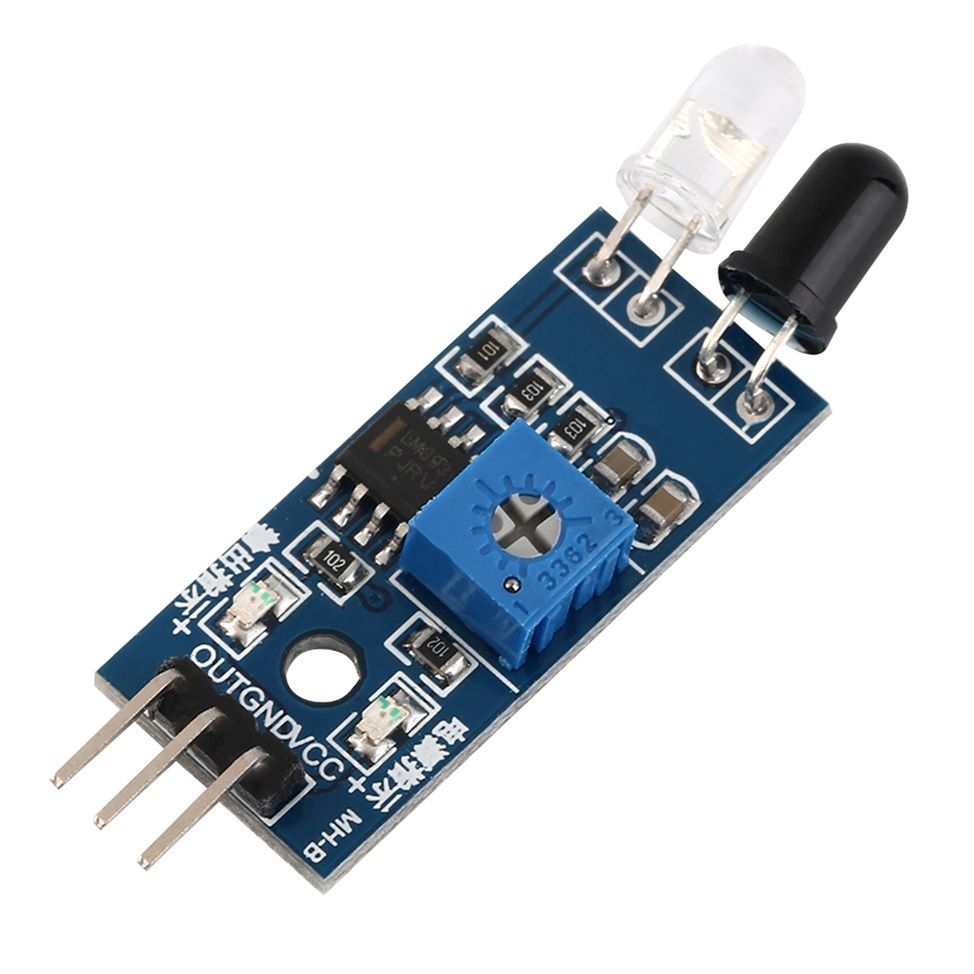 IR Infrared Obstacle Avoidance Sensor Module for Arduino DIY Robot
$7.40 Inc. GST
Compare
Compare
Description
Additional information
Reviews (0)
Description
IR Infrared Obstacle Avoidance Sensor Module for Arduino DIY Robot
Explore the World of Advanced Obstacle Detection
Upgrade your DIY robot with our IR Infrared Obstacle Avoidance Sensor Module designed for seamless integration with Arduino projects. This sensor module boasts exceptional adaptability to various environments, featuring a pair of infrared transmitting and receiving tubes. When the emitted infrared frequency encounters an obstacle's reflecting surface, the receiving tube captures the reflected signal. Through meticulous comparator circuitry, the distinct green indicator illuminates, accompanied by a low-level digital signal output through the interface. This versatile module offers an adjustable detection distance, ranging from 2 to 30cm, easily modified using the precision potentiometer knob.
Key Features:
Wide adaptability to diverse environments
Infrared emitting and receiving tubes for accurate detection
Configurable detection distance (2 ~ 30cm) via precision potentiometer
35° detection angle for comprehensive coverage
Seamless integration with 3.3V to 5V systems
LM393 comparator ensures reliable performance
Ideal for robot obstacle avoidance, line tracking, and more
Parameters:
Adjustable Detection: Modify detection distance through the potentiometer
Reflectivity Sensitivity: Targets' reflectivity and shape influence detection range
Easy Connectivity: OUT port directly connects to microcontroller IO port or drives a 5V relay
Stable Performance: Employing LM393 comparator for consistent results
Effortless Powering: Compatible with 3V to 5V DC power supply
Simple Installation: 3mm screw holes facilitate secure and hassle-free fixing
Compact Design: Circuit board dimensions: 3.2cm x 1.4cm
Pre-Calibrated Threshold: Shipped with pre-adjusted compare threshold voltage, avoiding unnecessary adjustments
Specifications:
VCC Voltage Range: 3.3V to 5V, suitable for 5V single-chip microcontrollers and 3.3V systems
GND Connectivity: External GND connection for stability
Digital Output: OUT interface provides binary output (0 and 1) on a small plate
Elevate your DIY robot's capabilities with the IR Infrared Obstacle Avoidance Sensor Module. Embrace innovation and precision in obstacle detection and enhance your robot's performance today.
Additional information
| | |
| --- | --- |
| Weight | 20 g |
| Dimensions | 260 × 160 × 20 mm |
---
Only logged in customers who have purchased this product may leave a review.