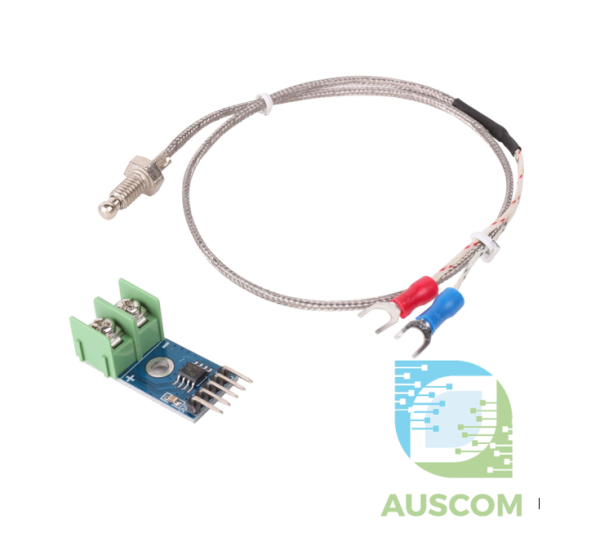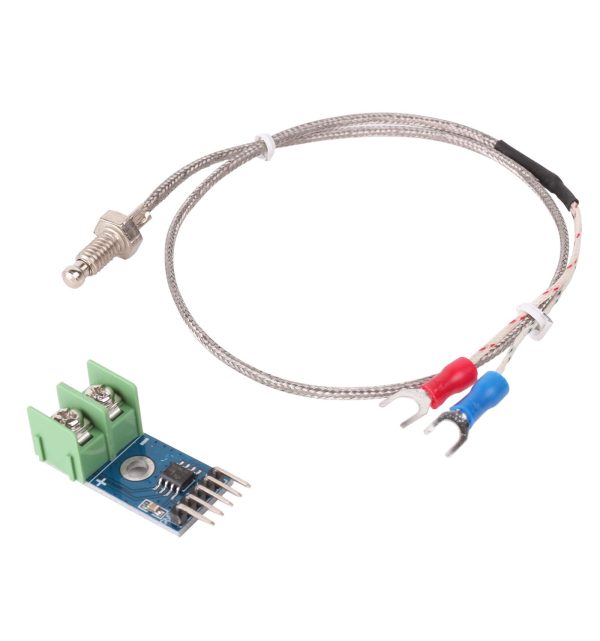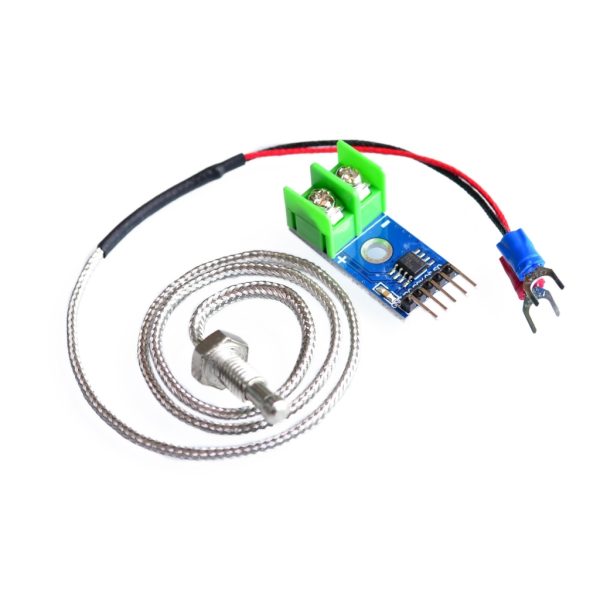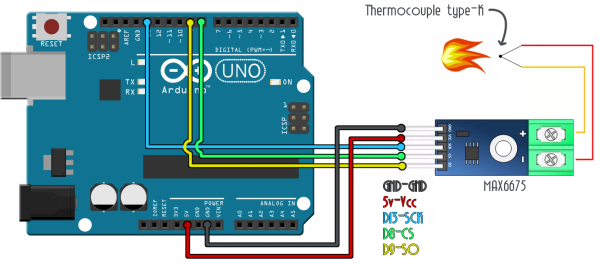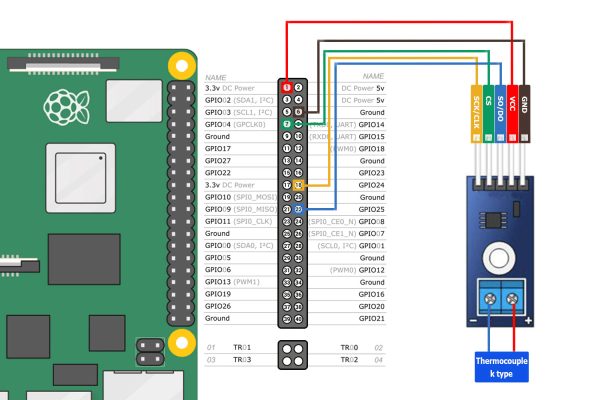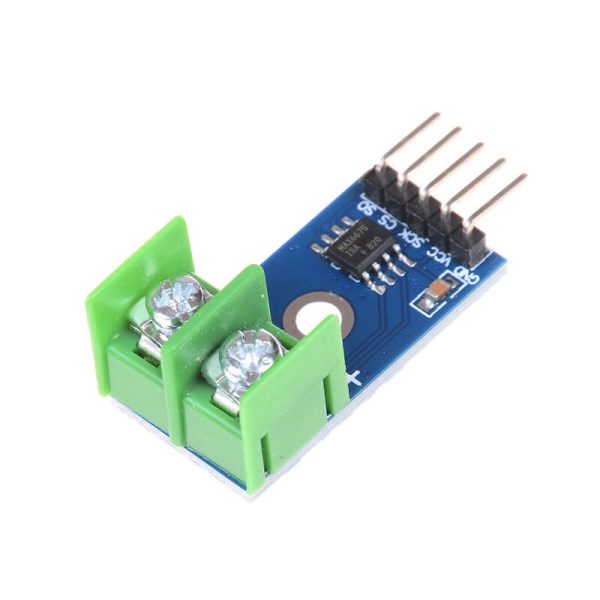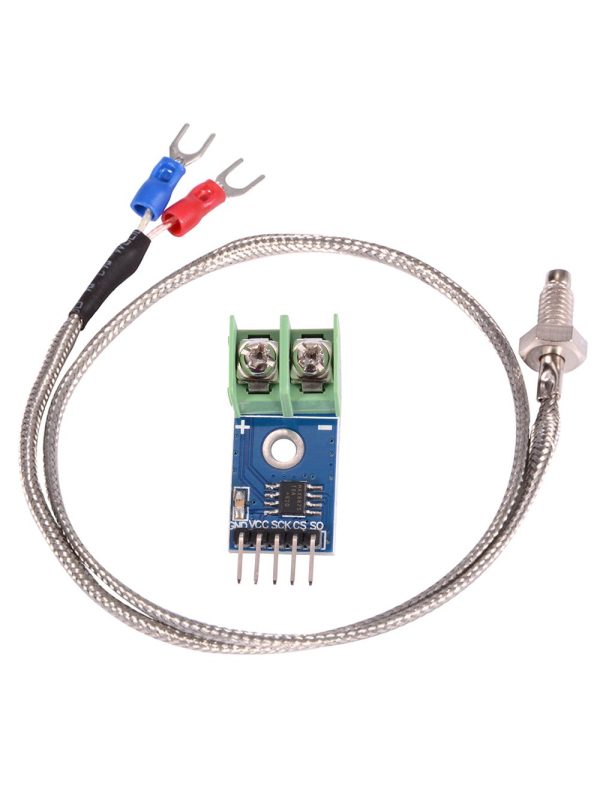 MAX6675 K-type Thermocouple Temperature Sensor 0-600 Degrees Module Arduino
$15.95 Inc. GST
Compare
Compare
Description
Additional information
Reviews (0)
Description
Elevate your temperature sensing capabilities with the MAX6675 K-type Thermocouple Temperature Sensor Module, designed to accurately measure temperatures ranging from 0 to 800 degrees Fahrenheit.
Experience precision and reliability in temperature monitoring with the MAX6675, a product of MAXIM, a renowned American company known for advanced sensor technology. This module is equipped with features that ensure accurate readings and seamless functionality.
Key Features:
Advanced Technology: MAXIM MAX6675 is a cutting-edge thermocouple temperature sensor module that incorporates cold junction compensation and linearity correction, enhancing its accuracy.
Enhanced Performance: With a high temperature resolution capability of 0.25 degrees Fahrenheit, this module provides you with detailed and nuanced temperature data.
Wide Operating Range: The MAX6675 operates effectively within an extensive voltage range of 3.0 to 5.5 volts, accommodating various power supply setups.
User-Friendly Interface: Featuring a simple three-wire serial interface, the MAX6675 ensures hassle-free integration into your existing systems.
Digital Temperature Conversion: This module transforms temperature signals into 12-bit digital data, streamlining the process of temperature analysis.
Cold Junction Compensation: The integrated cold junction compensation circuitry guarantees accurate measurements even in varying environmental conditions, with a compensation range of -20 to +80 degrees Fahrenheit.
Robust Build: The MAX6675 incorporates an embedded thermocouple break detection circuit, enhancing system reliability and minimizing potential disruptions.
Seamless Communication: Utilizing the SPI 3-wire communication protocol, the module ensures seamless interaction with your devices for efficient data transmission.
High-Quality Probe: The K-type temperature probe included with the package is optimized for K-type temperature range applications, extending your temperature sensing capabilities up to 600 degrees Fahrenheit.
Upgrade your temperature sensing solutions with the MAX6675 K-type Thermocouple Temperature Sensor Module. Whether you're a professional in industrial settings or an enthusiast seeking precise temperature data, this module offers the accuracy and functionality you need. The package includes one MAX6675 Thermocouple Temperature Sensor and one K-type temperature probe, providing you with a comprehensive temperature monitoring solution.
Enhance your temperature measurement accuracy today – embrace the MAX6675 advantage.
Additional information
| | |
| --- | --- |
| Weight | 50 g |
| Dimensions | 260 × 160 × 20 mm |
---
Only logged in customers who have purchased this product may leave a review.