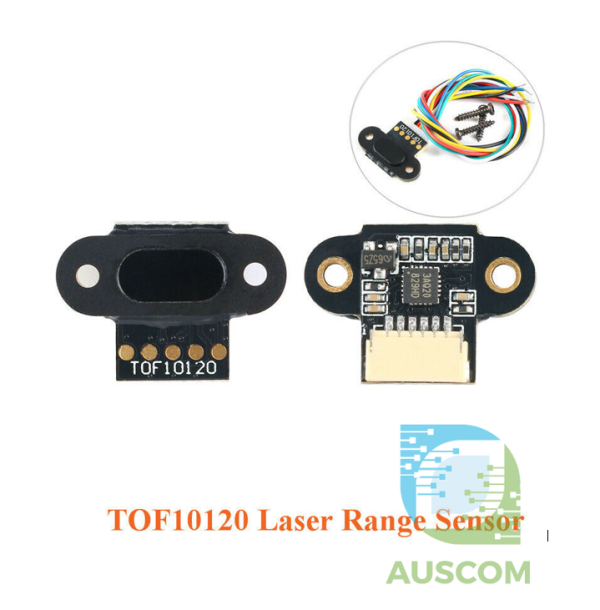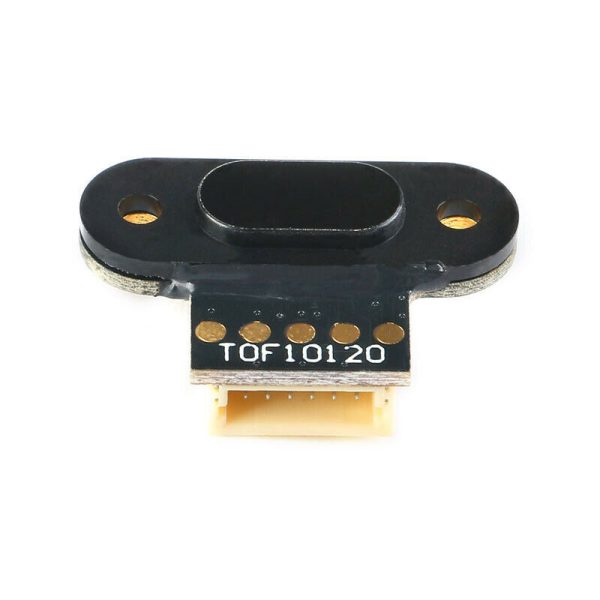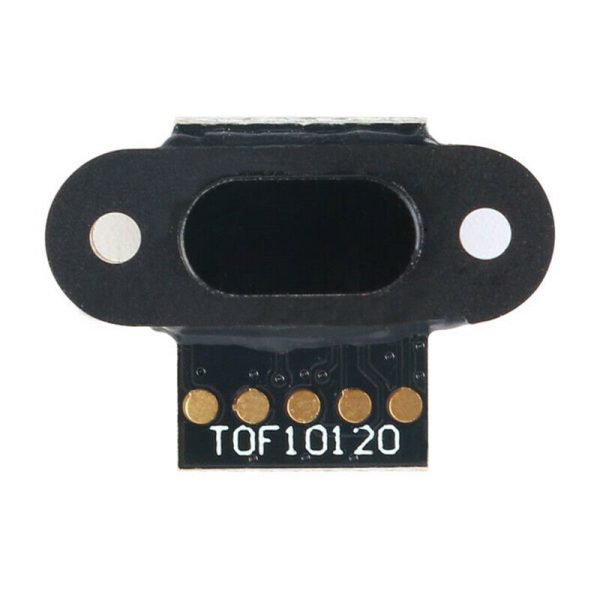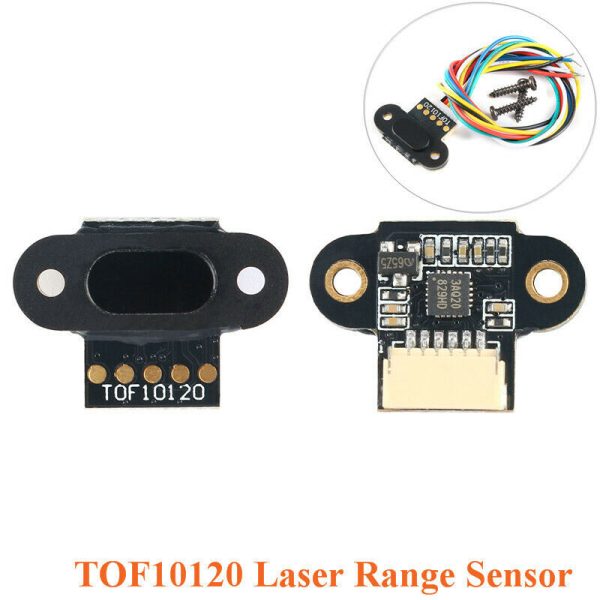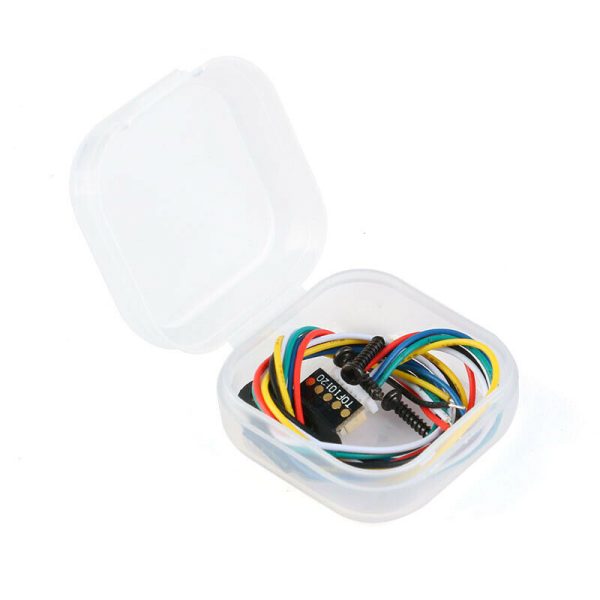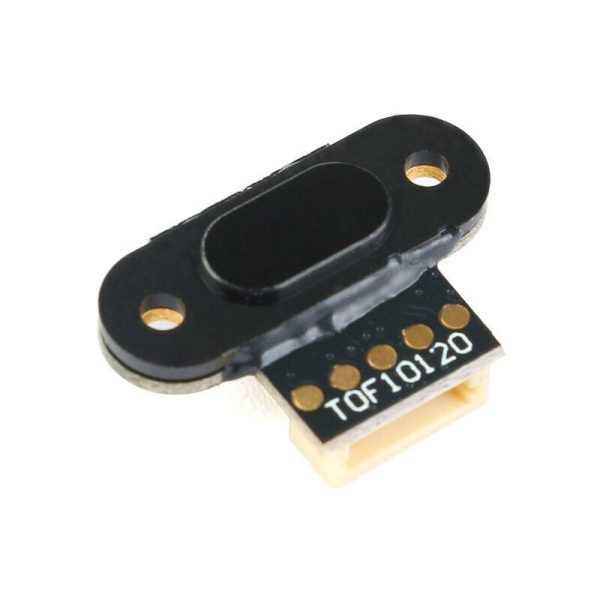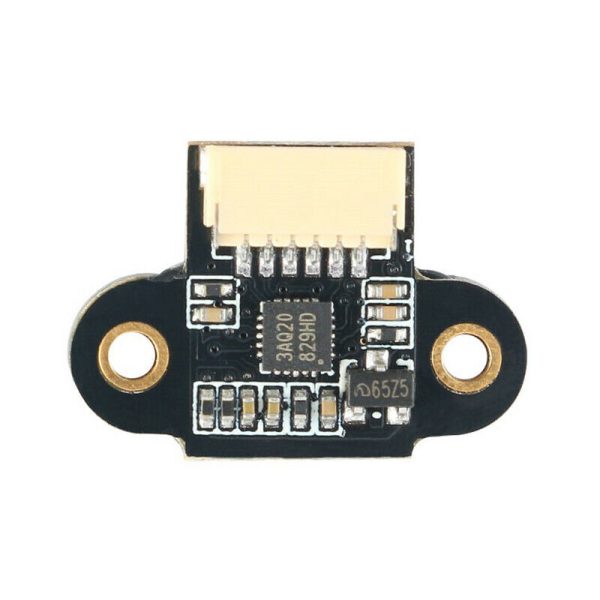 TOF10120 Range Module 10-180Cm Distance Sensor Uart I2C 3-5V Rs232 Arduino
$32.50 Inc. GST
Compare
Compare
Description
Additional information
Reviews (0)
Description
Experience Accurate Distance Measurement with the TOF10120 Range Module 10-180cm Distance Sensor for Arduino
Looking for precise and consistent long-range distance measurement solutions? The TOF10120 Range Module offers unparalleled performance with its advanced time-of-flight (TOF) technology, catering to high-speed autofocus (AF) applications. Whether you're engaged in robotics, white goods manufacturing, or various other sectors, this distance sensor module is designed to meet your needs efficiently.
Key Features:
Cutting-Edge Technology: The TOF10120 employs innovative time-of-flight technology, harnessing Sharp's original Single Photon Avalanche Diodes (SPAD) within a cost-effective CMOS process. This translates to accurate and dependable ranging results, unaffected by the reflective properties of the target object.
Infrared Precision: Operating at a wavelength of 940nm, the built-in laser is classified as class 1 under IEC 60825-1:2014-3rd edition regulations. This ensures safe usage while maintaining excellent performance.
Compact and Robust: Housed in a small ceramic package measuring 20×13.2×2.0mm, the TOF10120 thrives in diverse environments. Its design enables absolute range measurement of up to 1.8 meters with an impressive 5% accuracy indoors.
Ambient Light Immunity: Unfazed by high levels of infrared ambient light, this sensor module excels even in challenging lighting conditions.
Rapid and Precise Ranging: Achieve high-speed ranging results within a maximum of 30ms, enhancing your workflow efficiency.
Optical Cross-Talk Compensation: The TOF10120 is engineered with advanced cross-talk compensation techniques, ensuring robustness against optical interference and maintaining accuracy.
User-Friendly Design: With a compact form factor and standard solder reflow compatibility, integrating this module into your setup is hassle-free.
Versatile Applications: Whether you're involved in high-speed autofocus, continuous autofocus for video production, user detection for devices, robotics for obstacle avoidance, or white goods manufacturing, the TOF10120 caters to your specific needs.
Package Contents: Experience the future of distance measurement with the TOF10120 Laser Range Sensor Module. In the package, you'll find:
1 x TOF10120 Laser Range Sensor Module
Embrace Precision and Efficiency: Upgrade your projects with the TOF10120 Range Module 10-180cm Distance Sensor. This cutting-edge technology promises accurate, repeatable, and rapid distance measurements across various applications. Say goodbye to the limitations of traditional sensors and unlock a new realm of possibilities with this state-of-the-art sensor module.
Enhance your automation, streamline your robotics, and revolutionize your distance measurement capabilities with the TOF10120. Embrace the future of accurate ranging today.
Additional information
| | |
| --- | --- |
| Weight | 40 g |
| Dimensions | 260 × 160 × 20 mm |
---
Only logged in customers who have purchased this product may leave a review.