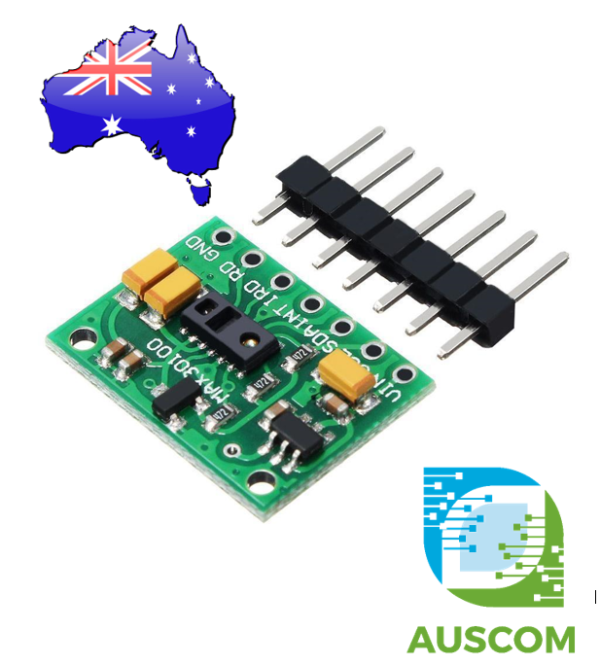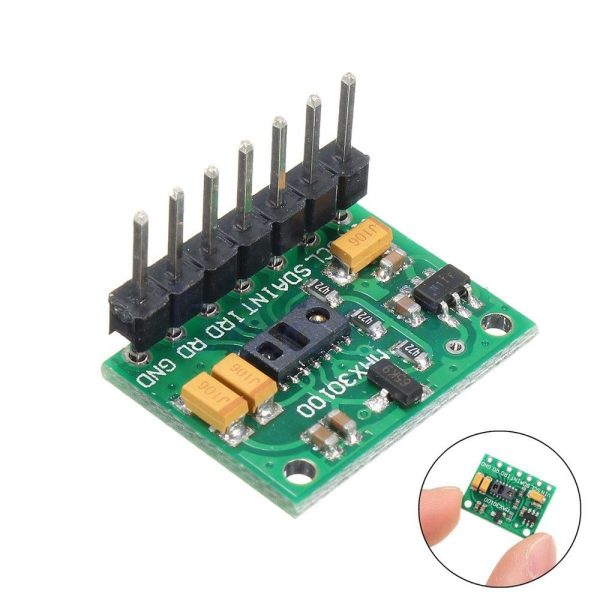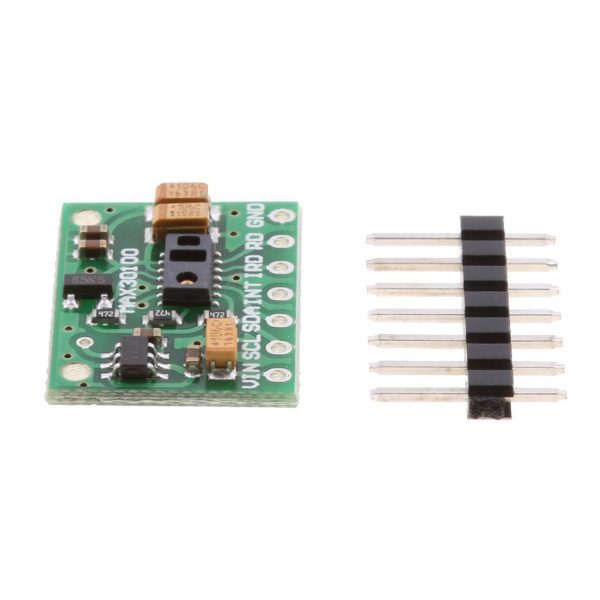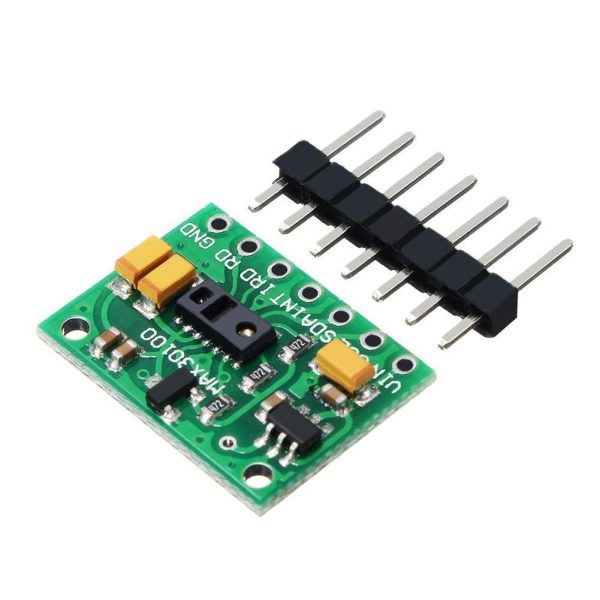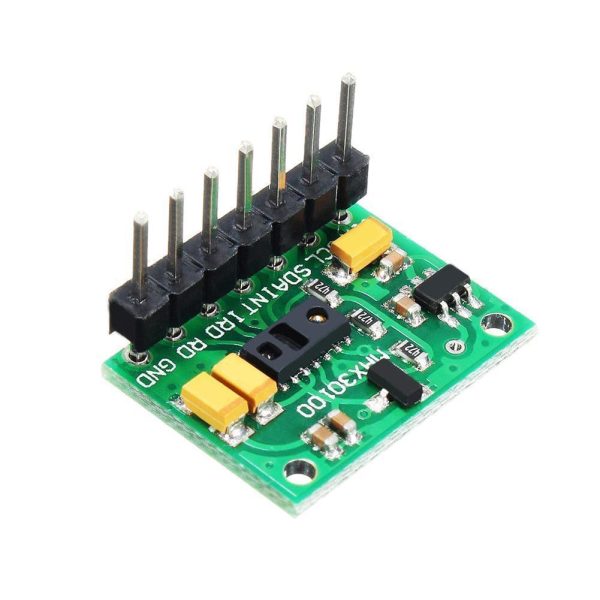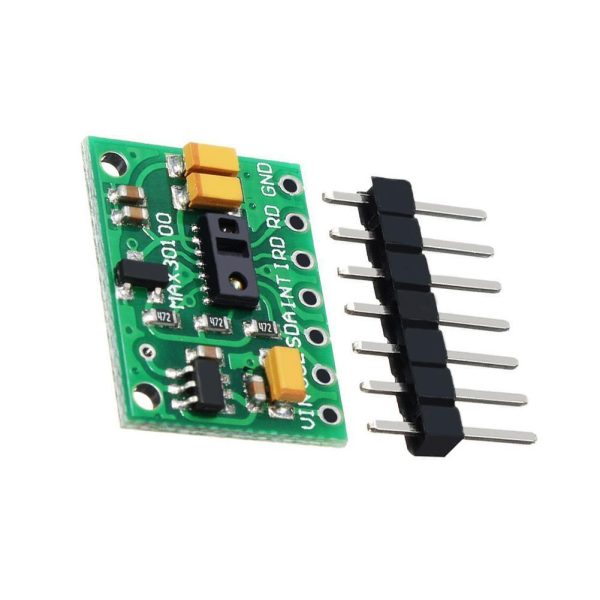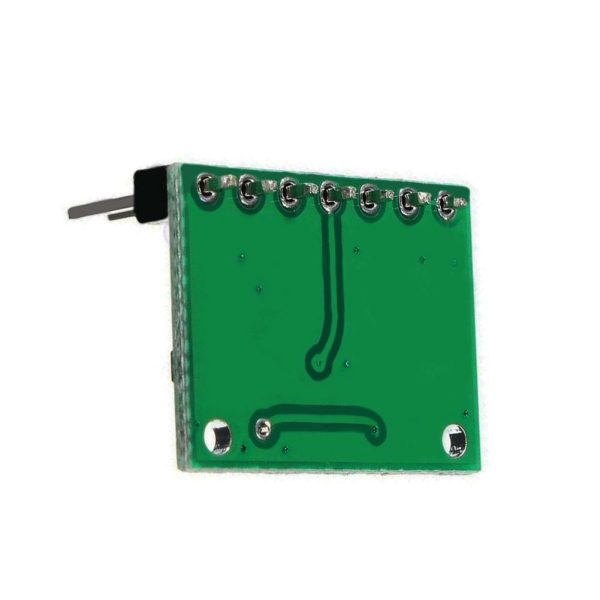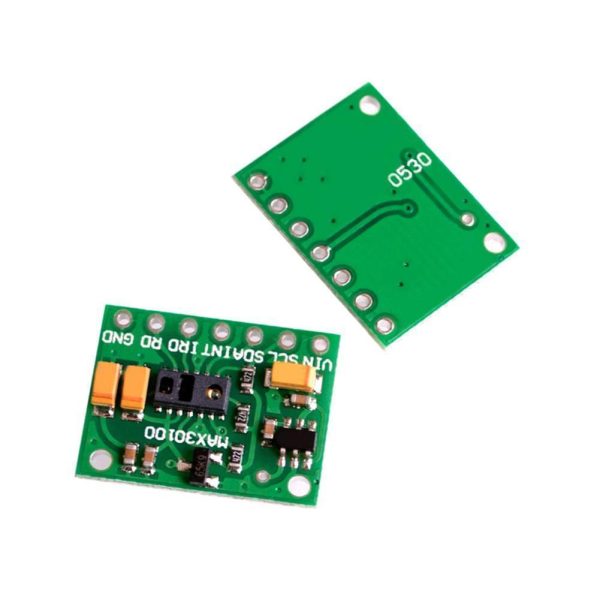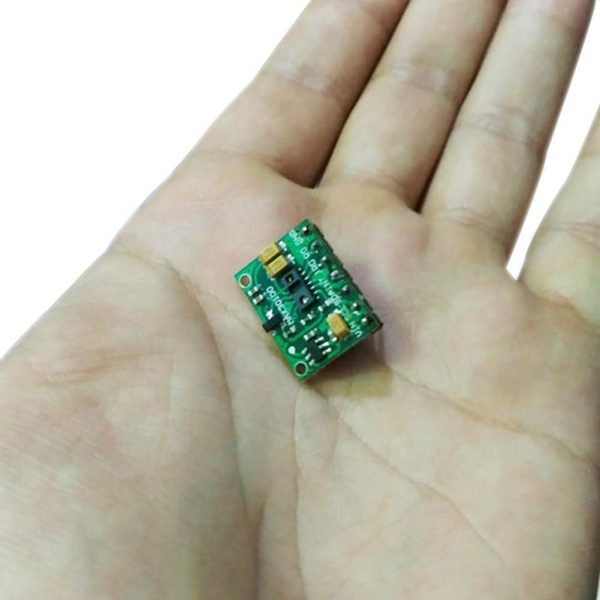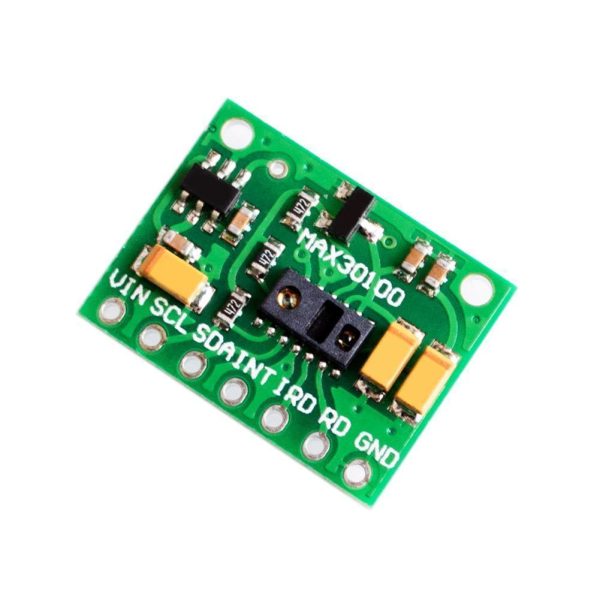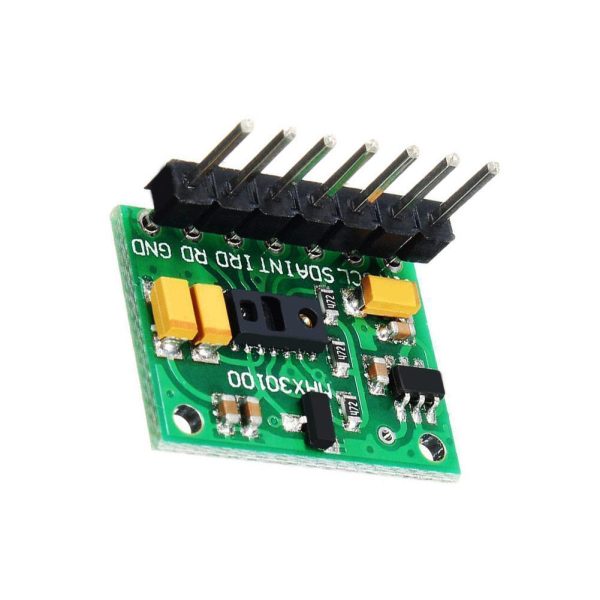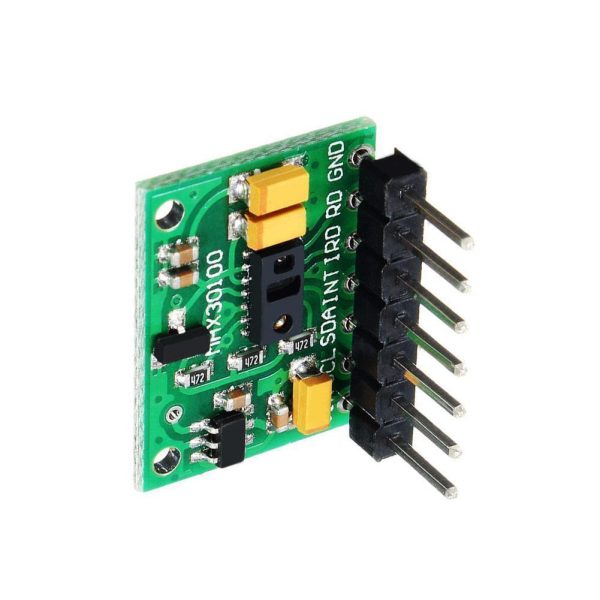 MAX30100 Heart Rate Pulse Oximeters Development Board Sensor For Arduino
$12.50 Inc. GST
Compare
Compare
Description
Additional information
Reviews (0)
Description
Discover the MAX30100 Heart Rate Pulse Oximeters Development Board Sensor for Arduino – your gateway to accurate heart-rate and pulse oximetry monitoring. Crafted around Maxim's cutting-edge MAX30100 integrated sensor, the Heart Rate click combines advanced optics and smart technology for precise readings that matter.
Unlocking its potential, the MAX30100 employs a dual LED approach. Through the strategic interplay of a red and an infrared LED, it illuminates and penetrates the skin, capturing vital data by gauging the absorbance of pulsating blood. Ingeniously designed, this sensor's LED combination is optimized for fingertip measurements, ensuring data reliability and accuracy.
The sensor's robust capabilities are further enhanced by a low-noise analog signal processing unit, meticulously refining the captured signals. Seamlessly connecting with your target MCU, the mikroBUS I2C interface facilitates effortless communication, streamlining your development journey. Note that while this technology offers precision, excessive movement and temperature variations may impact readings. Additionally, applying excessive pressure can restrict blood flow, potentially affecting data accuracy.
Empowering customization, the programmable INT pin stands ready to cater to your specific needs. This remarkable sensor operates on a 3.3V power supply, ensuring consistent performance across applications.
Key Features:
Optical prowess: A harmonious blend of IR and red LEDs with a dedicated photodetector
Measures the dynamic absorbance of pulsating blood
I2C interface complemented by an INT pin for enhanced versatility
Powered by a stable 3.3V supply
Key Benefits:
Resilience against motion artifacts for dependable readings
Intelligent ambient light cancellation for pristine data capture
Accelerated development with readily available examples
Seamlessly compatible with MikroElektronika compilers
Applications:
Precision algorithms for pulse oximetry and heart rate analysis through fingertip measurements
Package Includes: 1 x Heart Rate Click MAX30100 Module Sensor for Arduino
Elevate your projects with the MAX30100 Heart Rate Pulse Oximeters Development Board Sensor for Arduino. Rely on unmatched accuracy, backed by advanced technology and delivered through a seamlessly integrated design. Experience precision like never before – order now and embark on a journey of data-driven insights.
Additional information
| | |
| --- | --- |
| Weight | 30 g |
| Dimensions | 260 × 160 × 20 mm |
---
Only logged in customers who have purchased this product may leave a review.