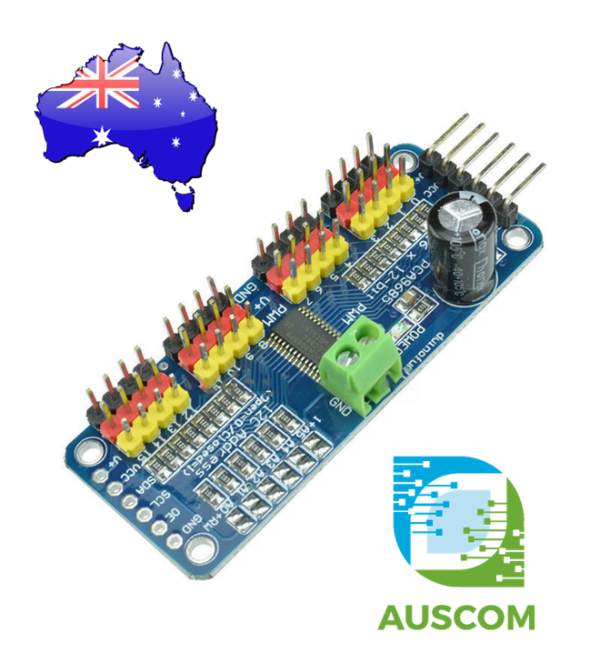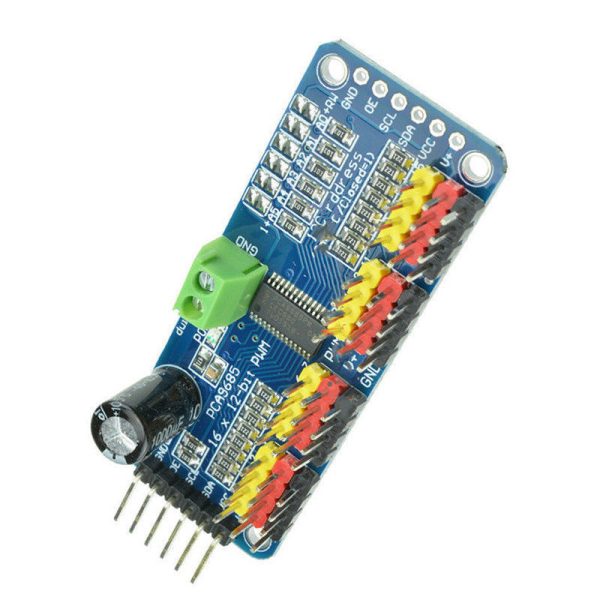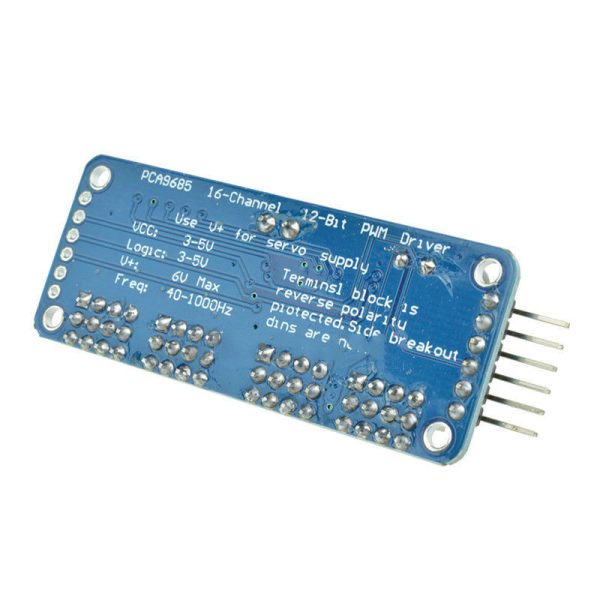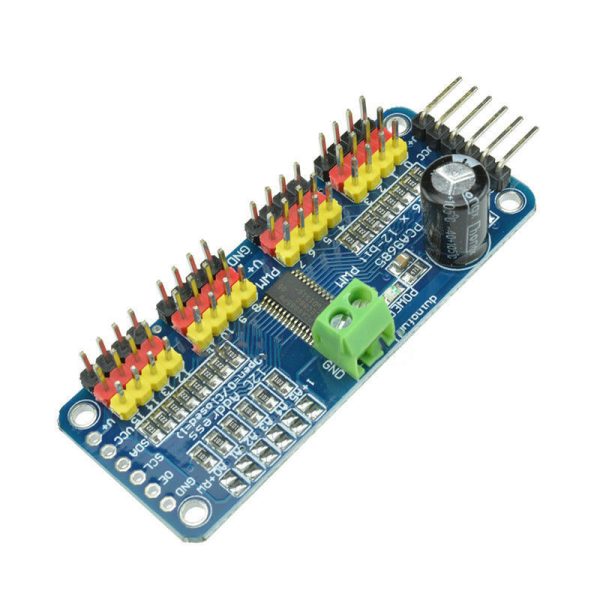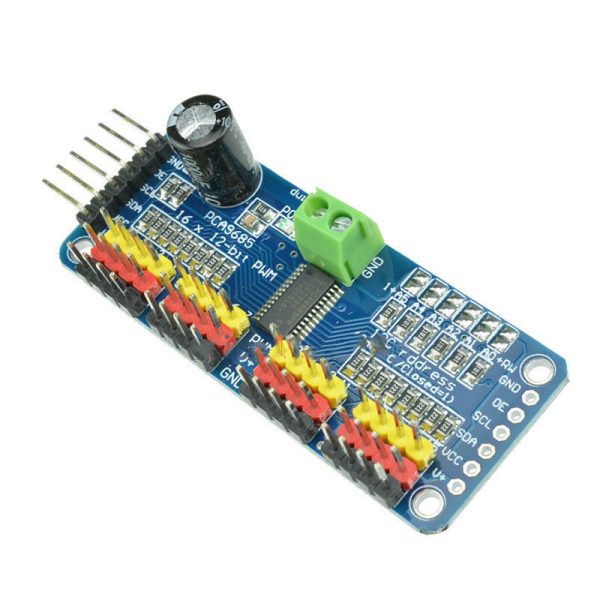 PCA9685 16 Channel 12-bit PWM Servo motor Driver I2C Module Arduino Robot WC
$11.55 Inc. GST
Compare
Compare
Description
Additional information
Reviews (0)
Description
Enhance your project's control capabilities with the PCA9685 16-Channel 12-Bit I2C PWM Servo Motor Driver Module for Arduino. This innovative module is a game-changer when your microcontroller faces a shortage of PWM output pins. Whether you're crafting a dynamic robot, a versatile hexapod walker, or orchestrating a symphony of LEDs, this module delivers precise PWM control that empowers your creations.
Simplify your setup using just two pins to command 16 independent PWM outputs that run autonomously. Marvel at the potential of daisy-chaining up to 62 modules, giving you control over a staggering 992 PWM outputs. With seamless I2C communication between your microcontroller and the PCA9685, you gain the ability to command multiple servos in perfect harmony.
Key Features:
Effortless Control: Seamlessly manage PWM with the built-in clock, liberating your microcontroller from continuous signaling and ensuring unhindered operation.
Voltage Versatility: Operate comfortably at 5V compliance, allowing safe handling of up to 6V outputs even with a 3.3V microcontroller. This is ideal for illuminating LEDs with 3.4+ forward voltages, such as white or blue LEDs.
Expanded Scalability: Employ the power of 6 address select pins, enabling you to integrate up to 62 modules on a single I2C bus. Unleash an impressive array of 992 outputs at your command.
Customizable PWM: Tailor the PWM frequency, flexing up to approximately 1.6 KHz for your specific application.
Pinpoint Precision: Leverage the 12-bit resolution for each output. For servo applications, relish the 4us resolution at a 60Hz update rate.
Output Flexibility: Configure outputs as push-pull or open-drain, adapting to your project's requirements.
Swift Control: Utilize the output enable pin to swiftly disable all outputs, streamlining operations.
Power Input Options: Benefit from the terminal block for power input, or conveniently use the 0.1″ breakout pins on the module's side.
Built-In Protection: Rest easy with reverse polarity protection on the terminal block input, safeguarding your module.
Visual Confirmation: The vivid green power-on LED provides an instant status indicator.
Efficient Connectivity: Utilize the organized 3-pin connectors, grouped in sets of 4, allowing you to effortlessly connect 16 servos concurrently.
Seamless Expansion: Embrace the chainable design for effortless expansion to meet your project's evolving needs.
Output Safety: Equipped with 220 Ohm series resistors on all output lines, guaranteeing protection and simplifying LED driving.
User-Defined Configuration: Employ solder jumpers for the 6 address select pins, customizing your module's behaviour.
Ready for Action: Receive a fully assembled and tested module, saving you time and effort.
Package Contents:
1 x PCA9685 16 Channel 12-Bit PWM Servo Motor Driver I2C Module
Elevate your project's potential with the PCA9685 16-Channel 12-Bit I2C PWM Servo Motor Driver Module for Arduino. Unlock unprecedented control and precision, transforming your creations into remarkable feats of engineering.
Additional information
| | |
| --- | --- |
| Weight | 40 g |
| Dimensions | 260 × 160 × 20 mm |
---
Only logged in customers who have purchased this product may leave a review.