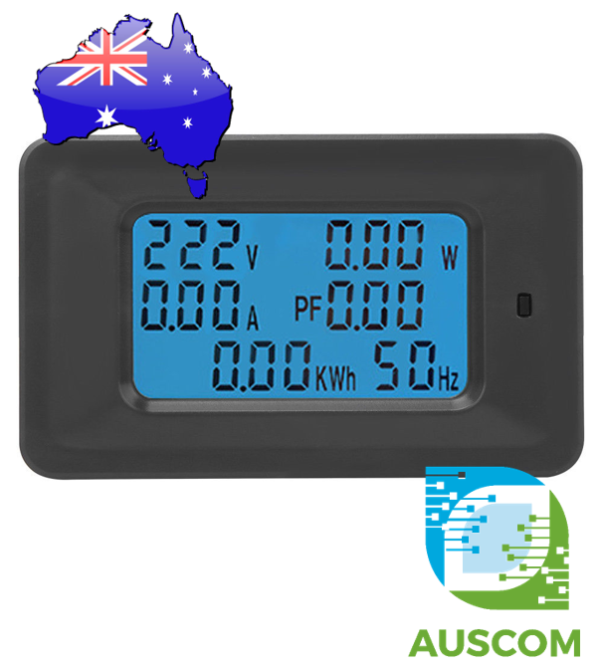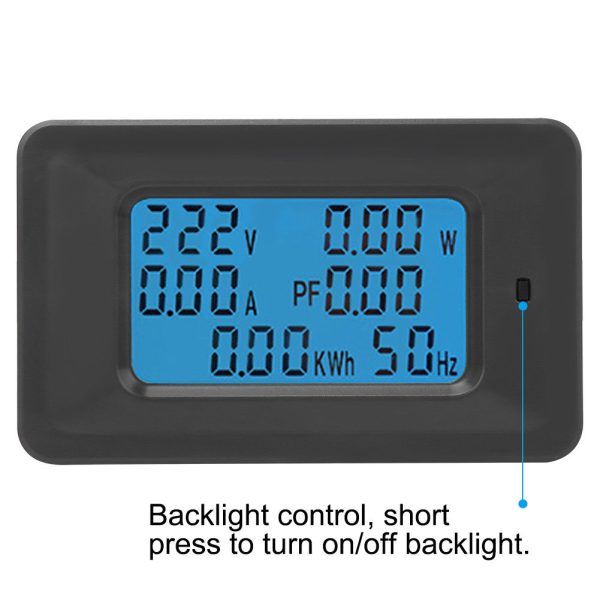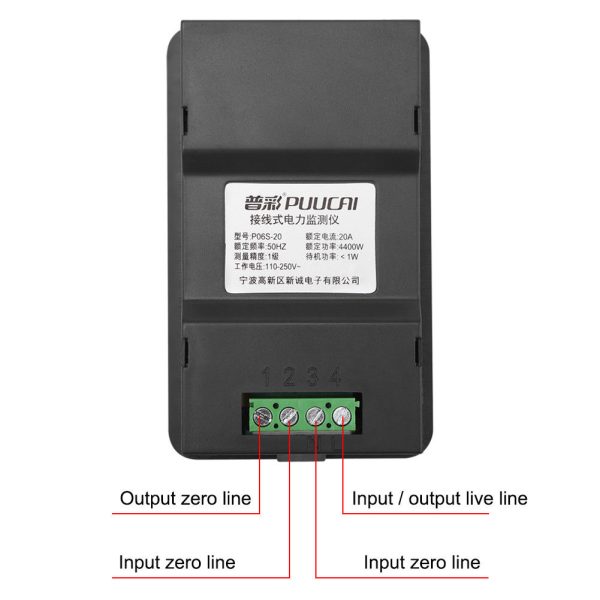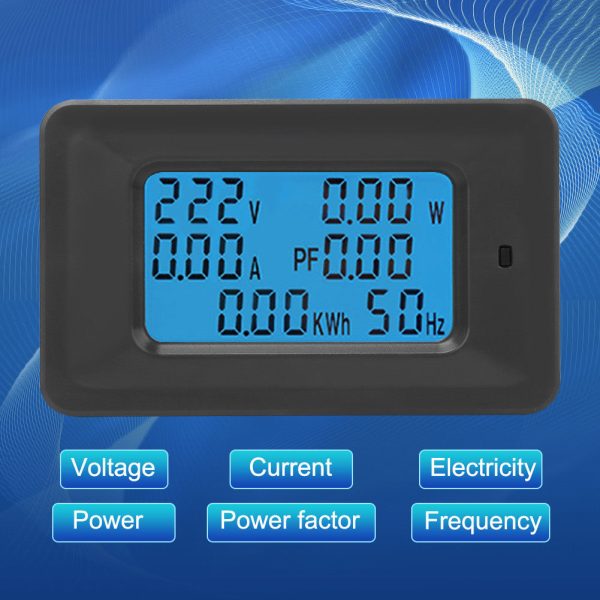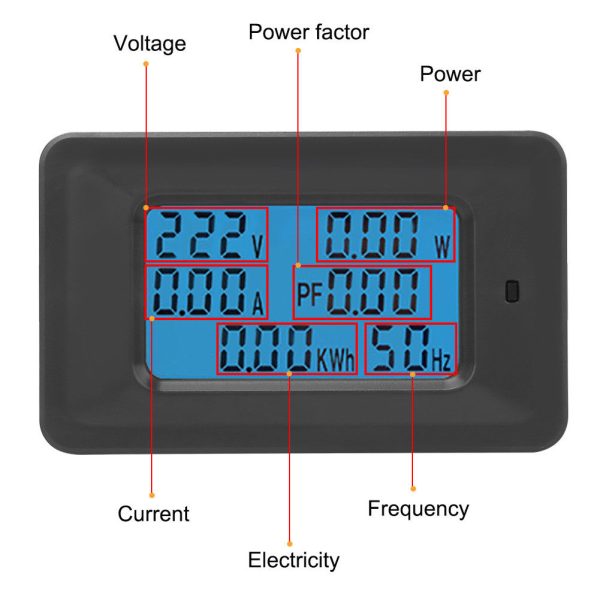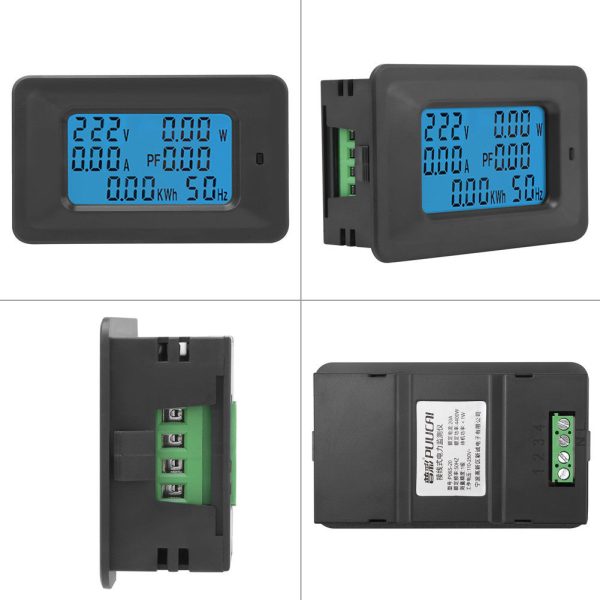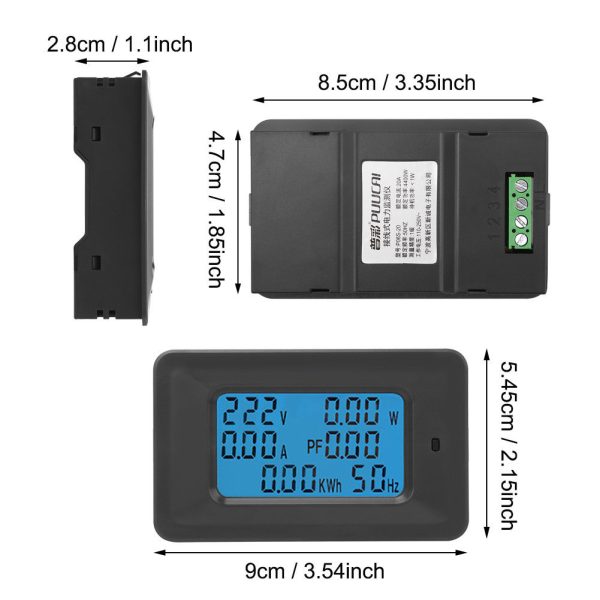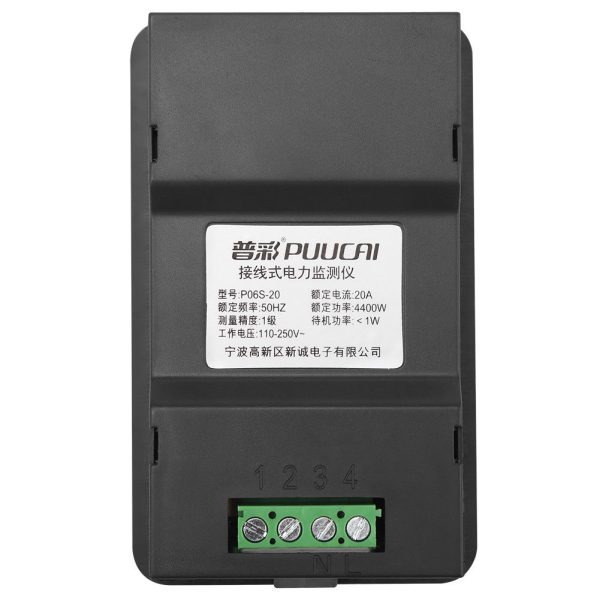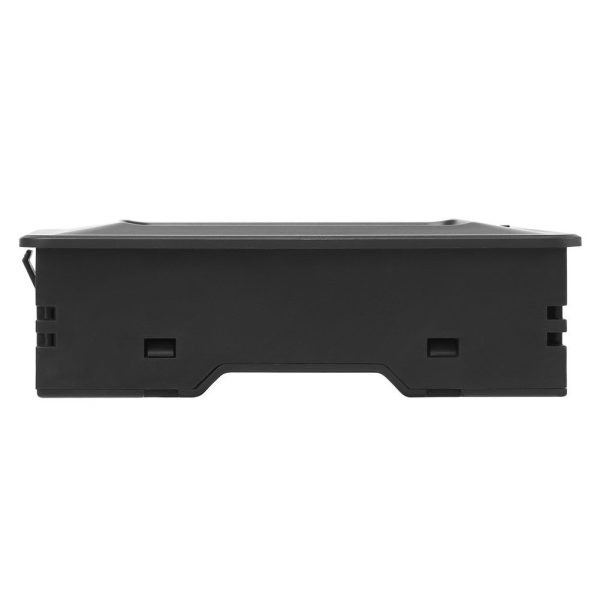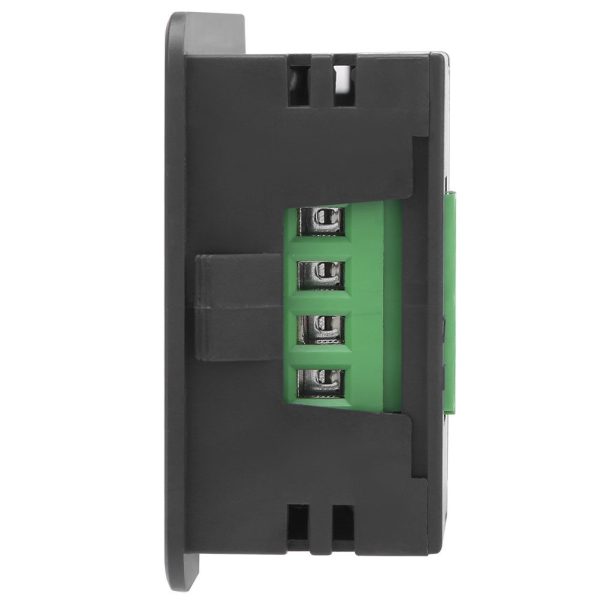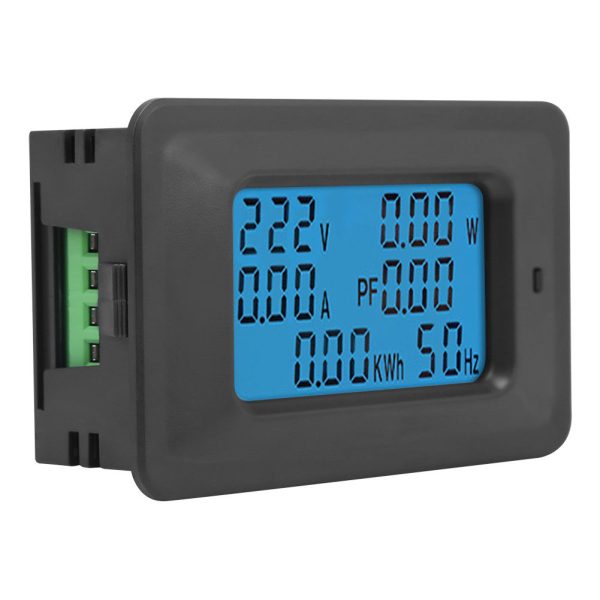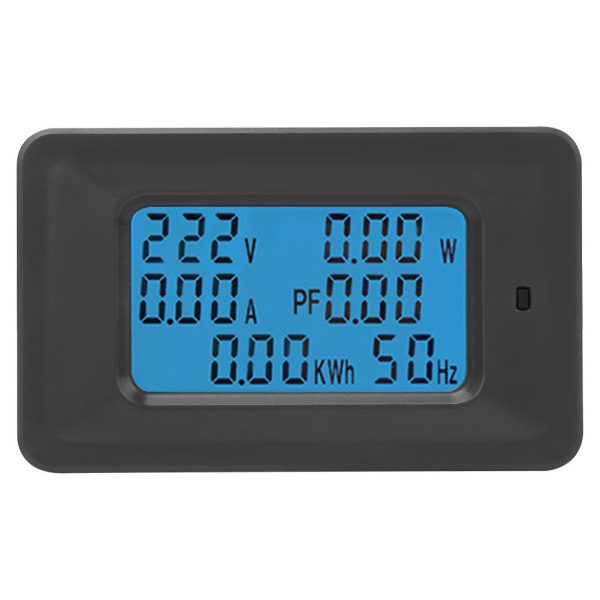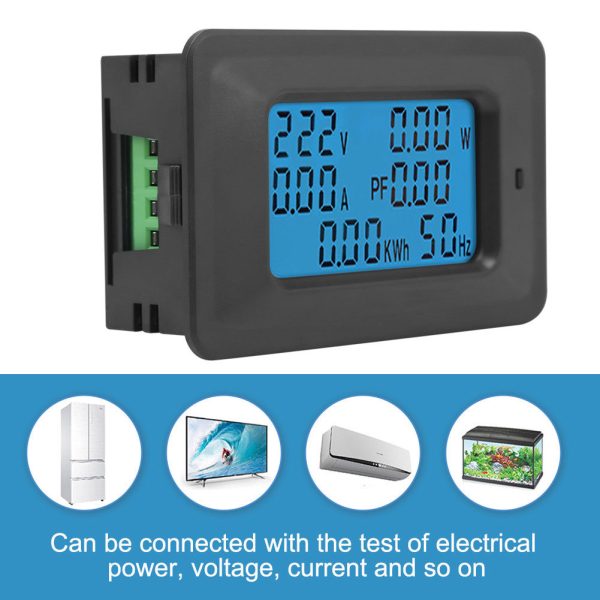 AC 6 in 1 Meter Voltage 110V-250V Current 20A Power Factor KWH Frequency
$32.50 Inc. GST
Compare
Compare
Description
Additional information
Reviews (0)
Description
Introducing the AC 6 in 1 Meter: Voltage, Current, Power Factor, and More!
Experience the future of power monitoring with our advanced AC 6 in 1 Meter. This intelligent power monitor is designed with an integrated special-purpose chip, ensuring unrivaled stability and precision in its readings. Discover a wealth of information at your fingertips, including voltage effective value, current effective value, active power, accumulated electric quantity, grid frequency, and power factor – all displayed prominently on its full-screen interface. Perfectly suited for both residential and industrial applications, this device is a game-changer in the world of power management.
Key Features:
Energy Monitoring: Keep a close eye on energy consumption with a 5-digit display range from 0.01 to 99999KWH.
Frequency Compatibility: Compatible with both 50Hz and 60Hz frequencies.
Versatile Testing: Seamlessly connect the meter to assess electrical power, voltage, current, and more.
Backlight Control: Toggle the backlight on or off with a simple short press for optimal visibility.
Clear Energy Readings: Easily reset accumulated kWh readings by holding down the designated button.
Specifications:
Model: P06S-20
Name: 6 in 1 Voltage Meter
Max. Power: 5000W
Rated Power: 4400W
Standby Power: <1W
Max. Current: 20A
Voltage: 110~250V AC
Voltage Accuracy: ±1%
Current Accuracy: ±2%
Power Accuracy: ±2%
Dimensions: Approx. 8.5 x 4.7 x 2.8cm / 3.35 x 1.85 x 1.1inch
Panel Size: Approx. 5.45 x 9cm / 2.15 x 3.54inch
Quantity: 1pc
Weight: 79g
Easy-to-Use Functionality:
Illuminate Your Display: Quickly switch the backlight on or off with a single button press.
Manage Overload Power: Hold the button for 3 seconds to access overload power settings.

Navigate to the overload power settings page (default: 4.4KW).
Increment values by clicking the button; hold for 2 seconds to adjust values further, up to 99.9KW.
Automatic exit and data saving after 5 seconds of inactivity.

Reset System: Hold the button for 5 seconds to reset the system, clearing accumulated electric quantity and restoring overload power to default.
Usage Guidelines:
Comprehensive Display: Enjoy full-screen access to six major functions with the added benefit of overload power warnings. The alarm ceases when current power is below the overload threshold.
Model Distinctions: Please note that P06S-20 and P06S-100 are distinct products, each with unique usage requirements. Ensure correct wiring to prevent product damage.
P06S-100 Wiring: For model P06S-100, proper operation necessitates connection to an external mutual inductor. Follow the arrow on the mutual inductor for correct threading. Incorrect wiring will result in no power and power factor readings.
Safety Precautions: Avoid exceeding the rated power limit to prevent damage or potential fires. Operate the meter in dry environments, keeping it away from water and potential hazards. Ensure secure fastening of connections and refrain from disassembling the product.
Package Includes: 1 x 6 in 1 Voltage Meter
Embrace the power of information with the AC 6 in 1 Meter. Monitor your energy consumption, optimize your power usage, and stay informed like never before.
Additional information
| | |
| --- | --- |
| Weight | 75 g |
| Dimensions | 90 × 60 × 25 mm |
---
Only logged in customers who have purchased this product may leave a review.