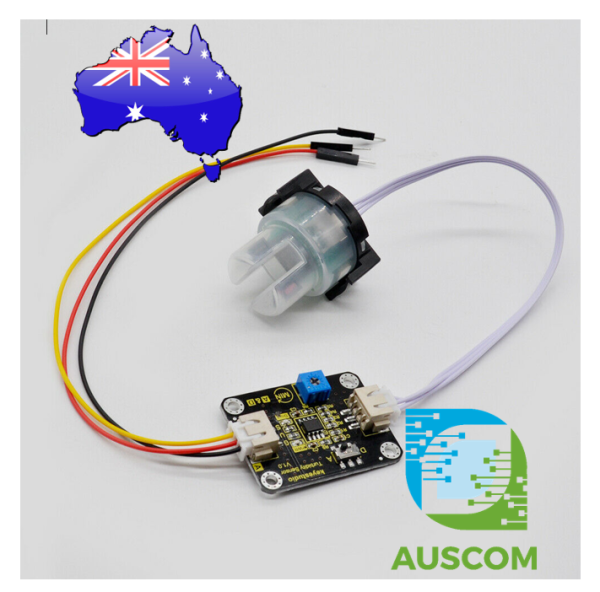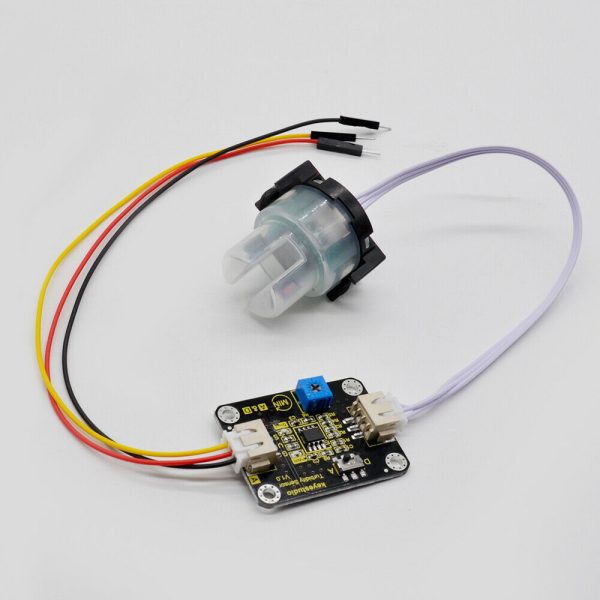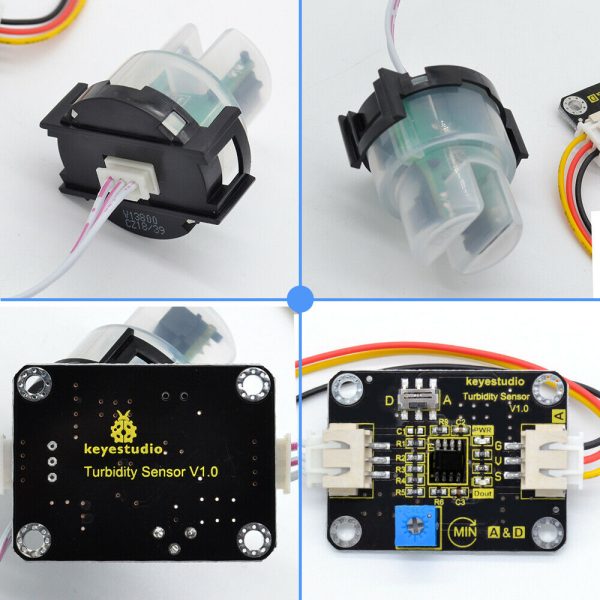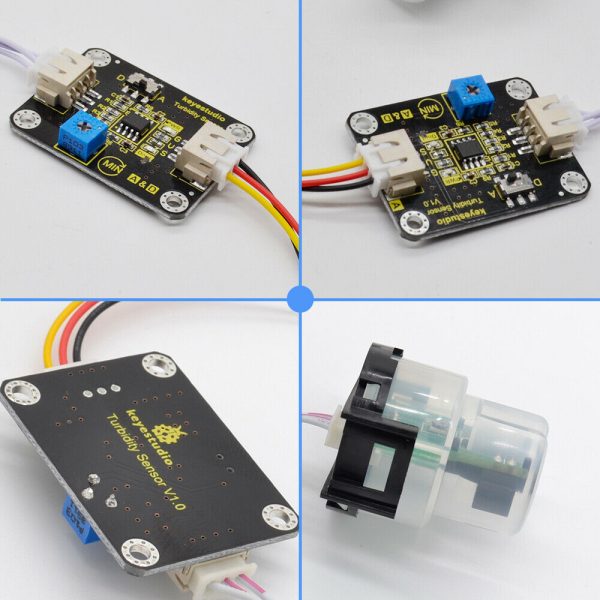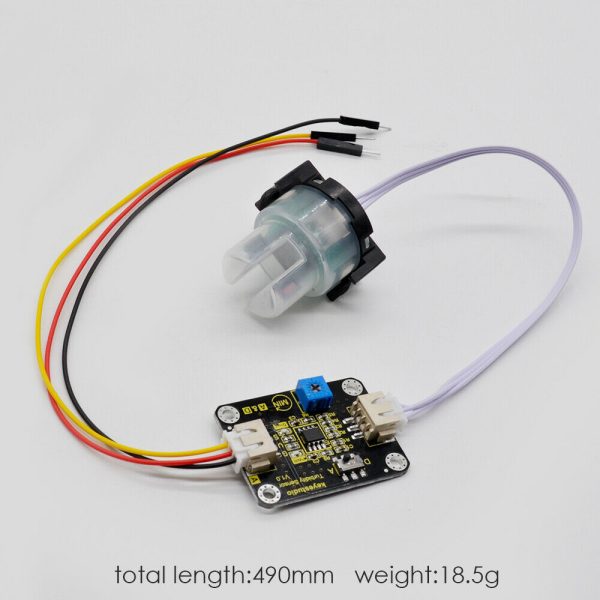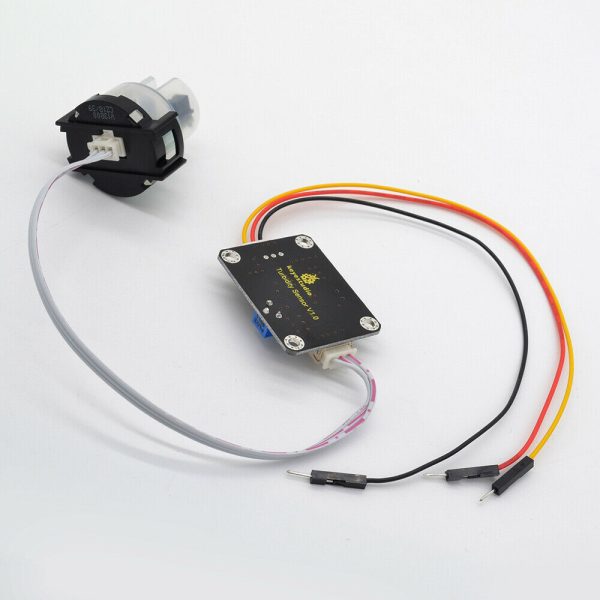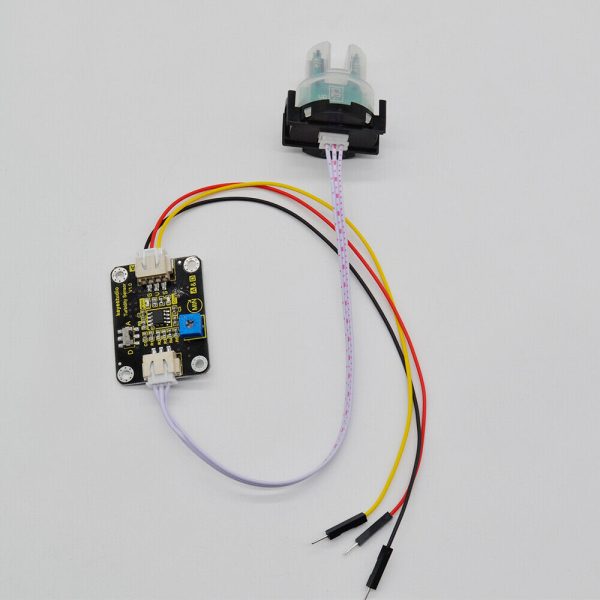 Keyestudio Turbidity Liquid Water Testing Sensor V1.0 Compatible Arduino
$43.20 Inc. GST
Compare
Compare
Description
Additional information
Reviews (0)
Description
Enhance Water Quality Monitoring with Keyestudio Turbidity Liquid Water Testing Sensor V1.0 for Arduino
Improve your water quality assessment with the advanced Keyestudio Turbidity Liquid Water Testing Sensor V1.0, specifically designed for seamless compatibility with Arduino projects. This innovative sensor takes water quality evaluation to new heights by precisely measuring turbidity levels.
Accurate Turbidity Measurement: Our cutting-edge turbidity sensor employs a sophisticated technique to gauge water quality by quantifying turbidity levels. By ingeniously converting current signals into voltage outputs through an integrated circuit, it provides accurate and dependable measurements.
Wide Detection Range: With a remarkable detection range of 0% to 3.5% (equivalent to 0-4550 NTU), you can trust this sensor to cover a diverse range of water turbidity scenarios. The sensor's error margin is minimal, standing at just ±0.5% of Full Scale, ensuring reliability in your measurements.
Analog and Digital Output Modes: The versatility of this turbidity sensor shines through its dual output modes. By seamlessly toggling the module's slide switch, you can harness both analog and digital signal outputs. When set to the 'A' position, connect the signal end to an analog port and compute the water's turbidity by analyzing the analog values. Alternatively, by sliding the switch to the 'D' position and connecting the signal end to a digital port, you can swiftly determine water turbidity through HIGH or LOW level outputs.
Customizable Sensitivity: Tailor the sensor's performance to your needs using the built-in blue potentiometer. Effortlessly adjust the sensitivity of the sensor, enabling it to cater to varying turbidity conditions.
Versatile Applications: This turbidity sensor finds its utility across a spectrum of applications. It's perfect for measuring water quality in rivers, streams, and bodies of water. Additionally, it excels in wastewater and effluent assessments, sediment transport research, and laboratory measurements, making it an indispensable tool for environmental analysis.
Robust Specifications:
Operating Voltage: DC 5V
Operating Current: Approximately 11mA
Detection Range: 0% to 3.5% (0-4550 NTU)
Operating Temperature: -30°C to 80°C
Storage Temperature: -10°C to 80°C
Error Range: ±0.5% of Full Scale
Weight: 18g
Please note that the top portion of the probe is not waterproof; only the transparent bottom part can be immersed in water.
Elevate your water quality assessment endeavours with the Keyestudio Turbidity Liquid Water Testing Sensor V1.0. Achieve precise and reliable measurements while enjoying the convenience of dual output modes, adaptable sensitivity, and a broad detection range. This sensor is your gateway to enhanced water quality analysis, delivering exceptional performance in various environmental contexts.
Additional information
| | |
| --- | --- |
| Weight | 50 g |
| Dimensions | 260 × 160 × 20 mm |
---
Only logged in customers who have purchased this product may leave a review.