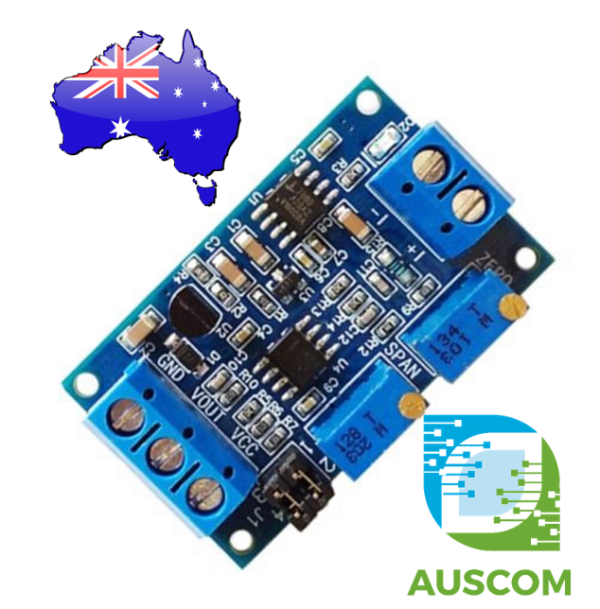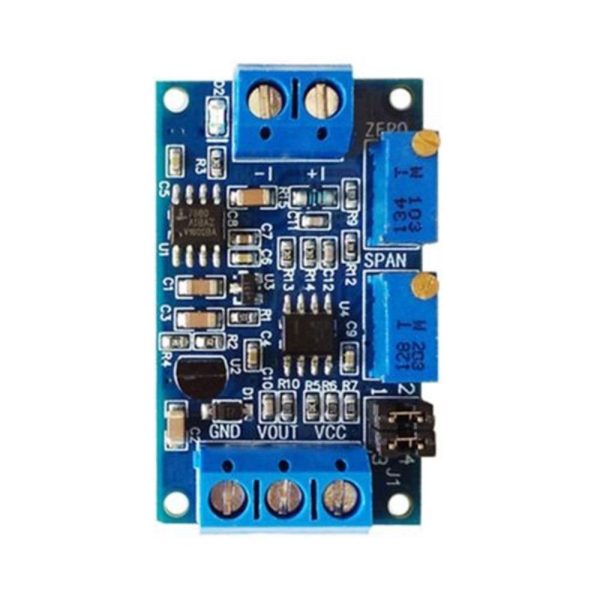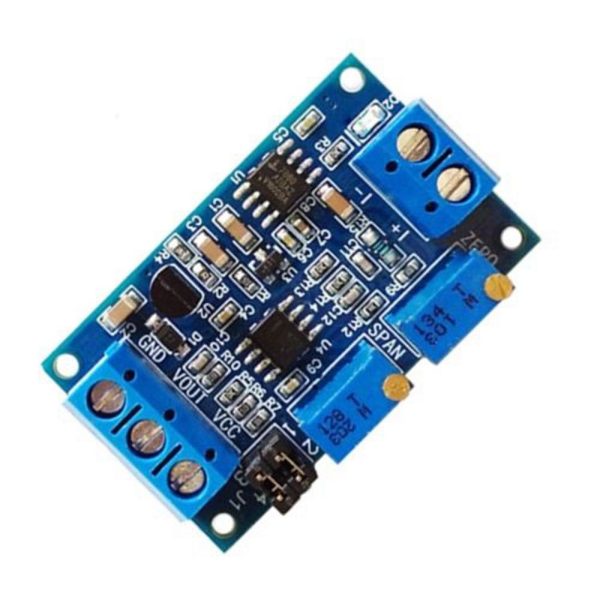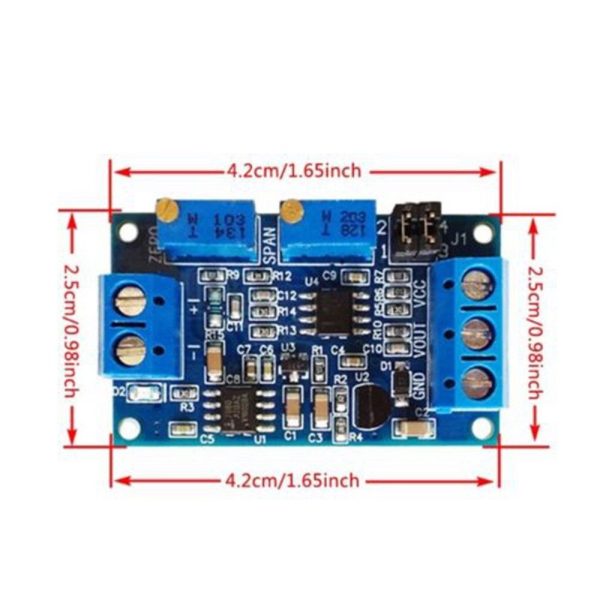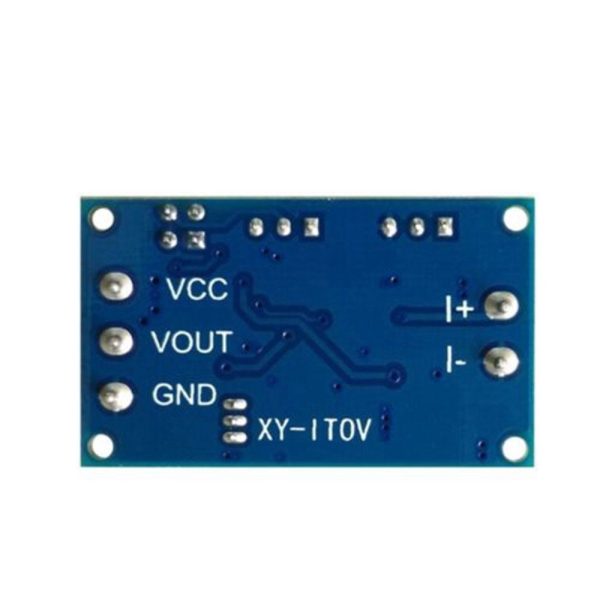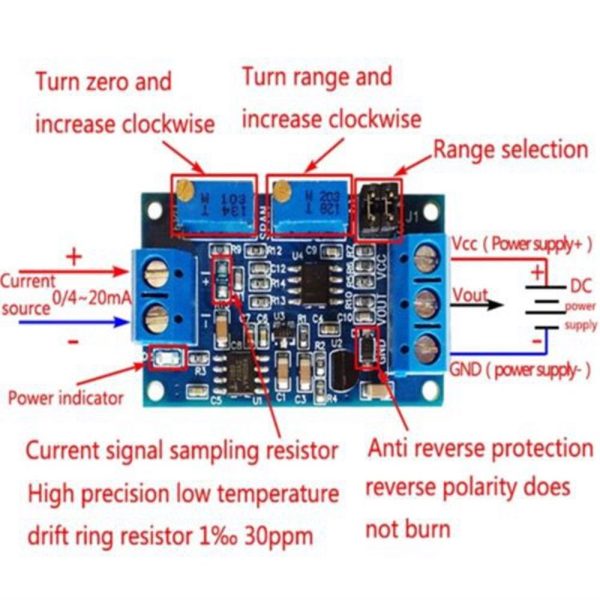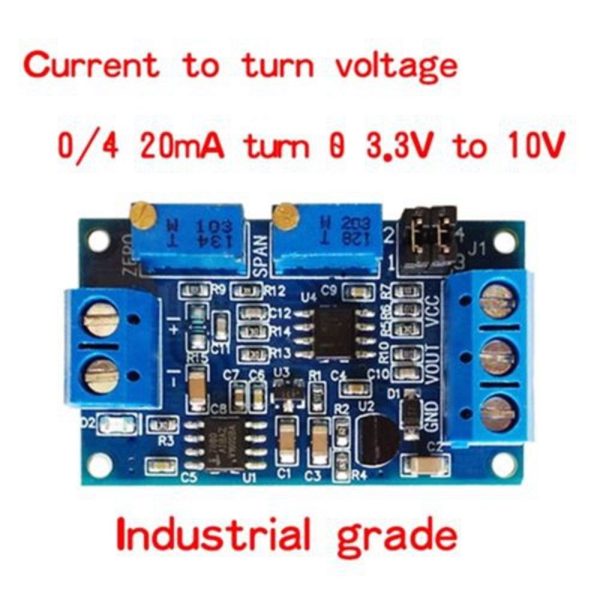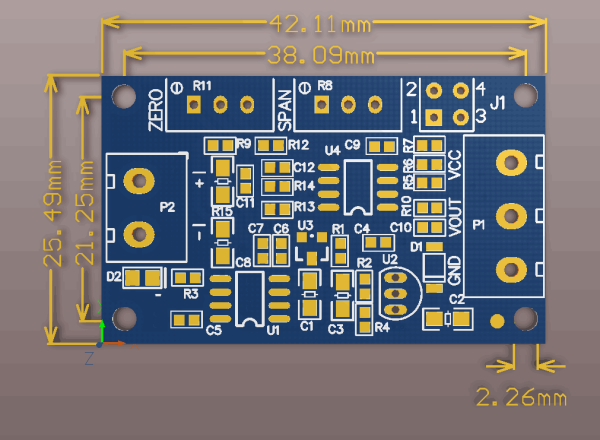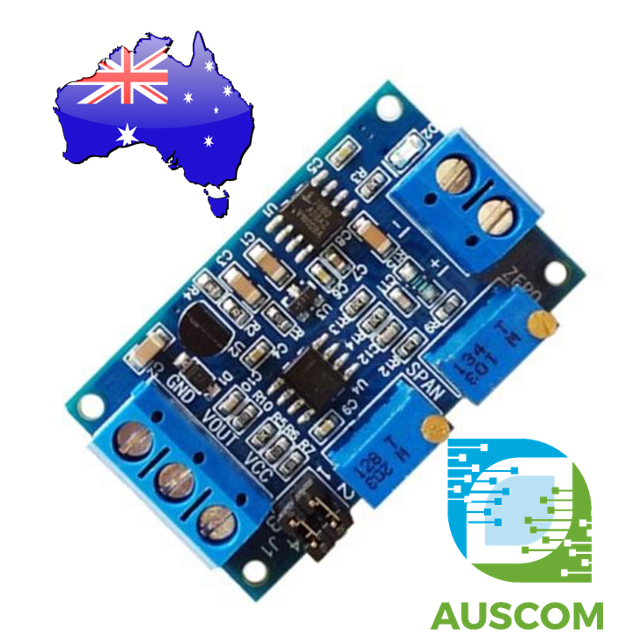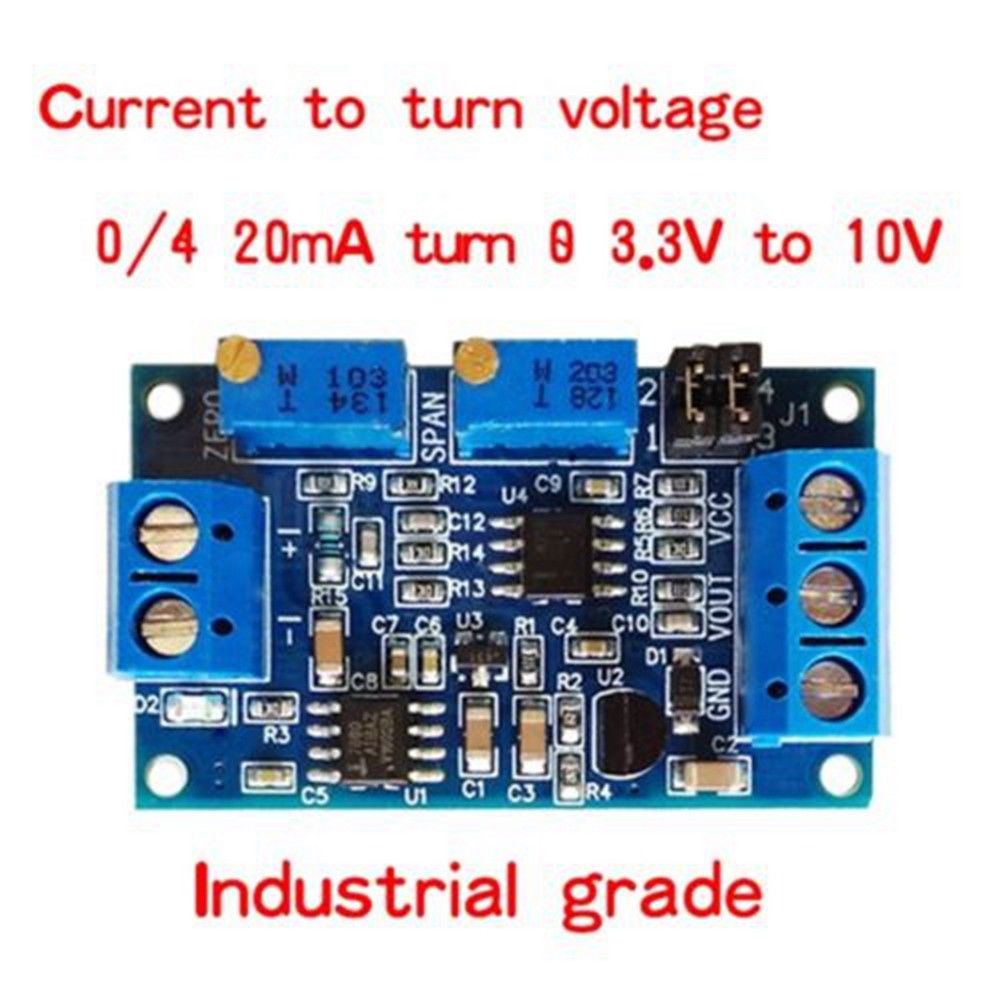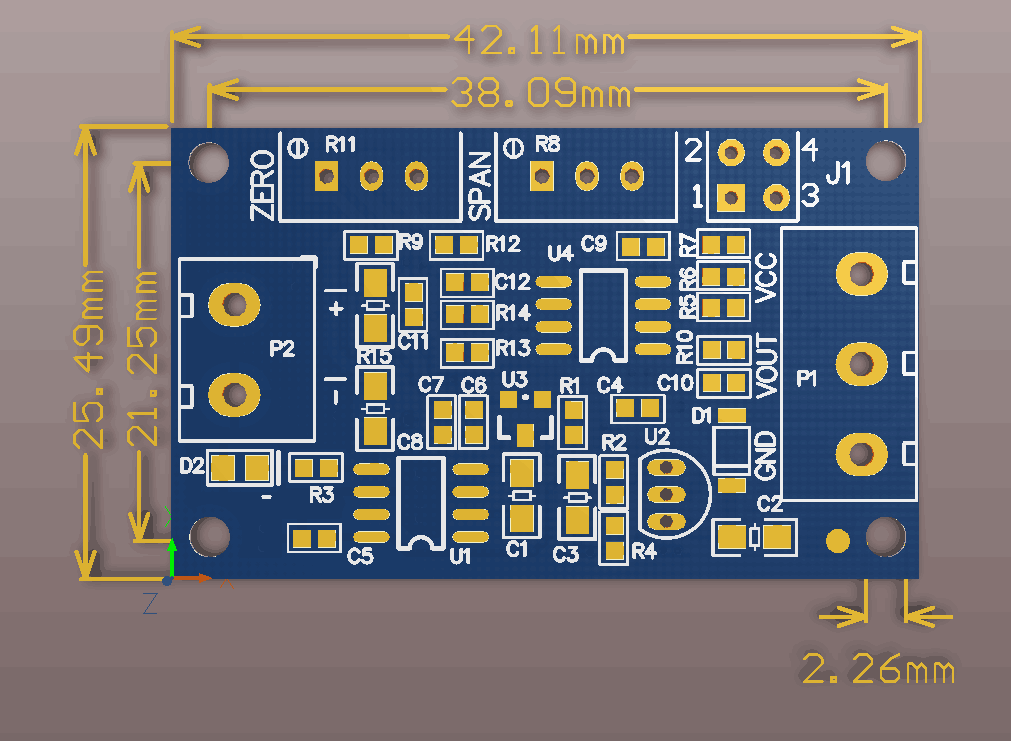 Current to Voltage 0/4-20mA to 0-3.3V 5V 10V Converter Module Analog Arduino
$12.50 Inc. GST
Compare
Compare
Description
Additional information
Reviews (0)
Description
Experience Accurate Signal Conversion with Our Current to Voltage Converter Module for Arduino
Upgrade your signal transmission process with our Current to Voltage 0/4-20mA to 0-3.3V 5V 10V Converter Module, designed to optimize your circuitry with enhanced precision and reliability. Say goodbye to signal weakening over long distances – embrace the efficiency of current signal transmission for uncompromised data integrity. This module is your ultimate solution for converting current signals into voltage for seamless single-chip detection, perfectly suited for Arduino applications.
Key Features:
Wide Supply Voltage Range: Our module accommodates a broad supply voltage range, ensuring seamless compatibility with various setups.
Adjustable Zero and Range: Fine-tune the module's zero and range settings to tailor performance to your specific requirements.
Exceptional Stability and Linearity: Crafted for industrial-grade performance, our converter module boasts remarkable stability and superior linearity, ensuring accurate signal conversion in critical applications.
Precision Current Signal Sampling: Leveraging high-precision resistors with minimal temperature drift and high power capacity, we guarantee the utmost accuracy in current signal sampling.
User Instructions:
Wiring and Power Supply: Follow our easy-to-understand wiring definitions. Provide a power supply voltage ranging from 7V to 36V (ensure a voltage greater than 12V if the output requires 10V).
Indicator Verification: Upon power-up, validate the illumination of the D2 indicator. If not lit, perform a thorough line connection check. Benefit from built-in reverse protection to prevent damage from incorrect connections.
Zero Calibration: With the current input at its minimum (0mA or 4mA), employ the ZERO potentiometer to achieve a VOUT output equivalent to the minimum value (0.0V or another voltage).
Span Calibration: At maximum current input (20mA), utilize the SPAN potentiometer to set the VOUT output to its maximum (3.3V or 5V or 10V; it can go as low as 2.5V with a 4-20mA input).
Flexible Range Selection: Tailor the module's range based on your needs using the jumper cap configurations outlined below:

4–20mA:

0-2.5V range: J1 1,2 Jumper Short, 3,4 Jumper Short
0 – 3.3V range: J1 1,2 Jumper Open, 3,4 Jumper Open
0 – 5.0V range: J1 1,2 Jumper Short, 3,4 Jumper Short
0–10.0V range: J1 1,2 Jumper Short, 3,4 Jumper Open

0–20mA:

0–3.3V range: J1 1,2 Jumper Short, 3,4 Jumper Short
0 – 5.0V range: J1 1,2 Jumper Short, 3,4 Jumper Short
0–10.0V range: J1 1,2 Jumper Short, 3,4 Jumper Open
Package Includes:
1 x Current to Voltage Converter Module
Upgrade your signal conversion process today with our advanced Current to Voltage Converter Module. Experience the precision, stability, and flexibility you need for your Arduino projects and industrial applications.
Additional information
| | |
| --- | --- |
| Weight | 30 g |
| Dimensions | 260 × 160 × 20 mm |
---
Only logged in customers who have purchased this product may leave a review.