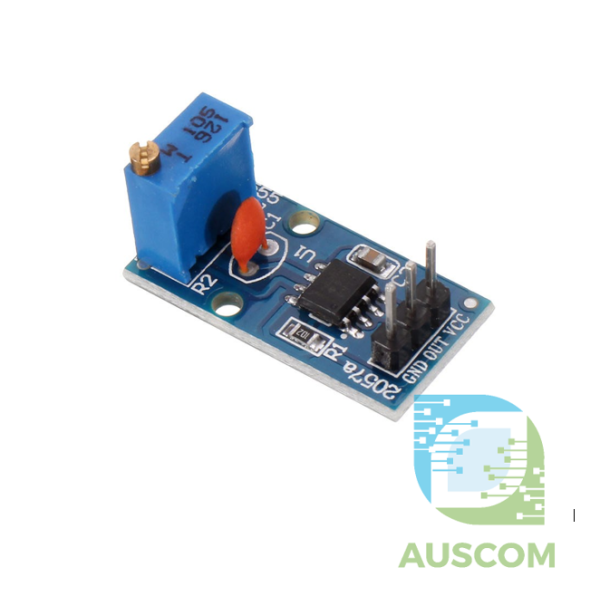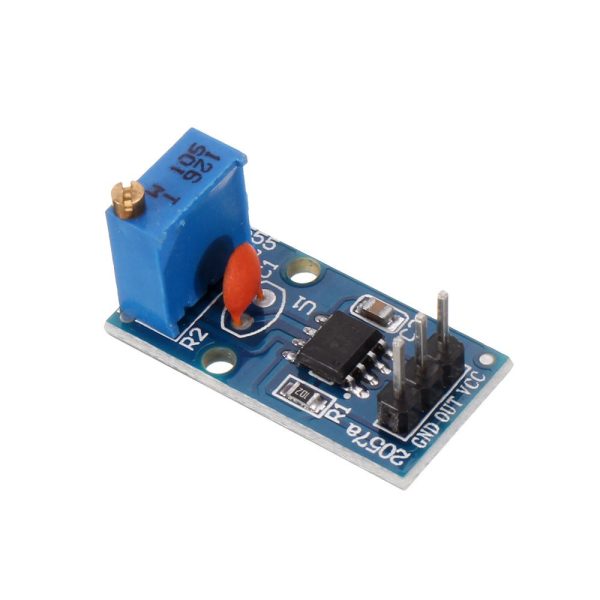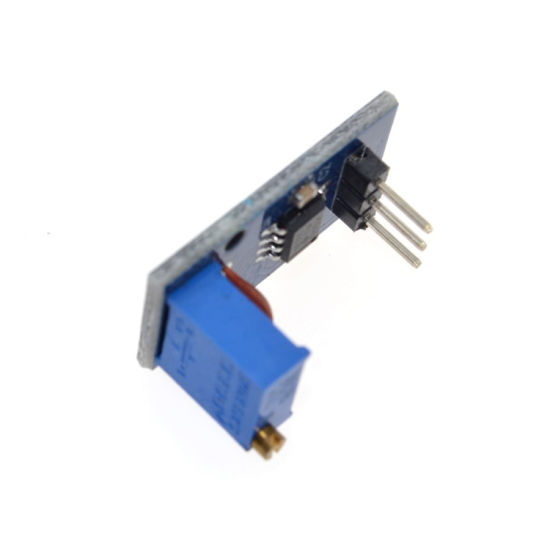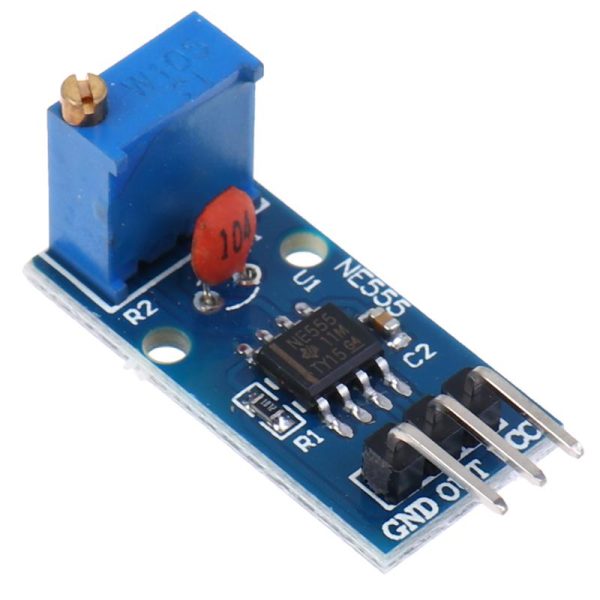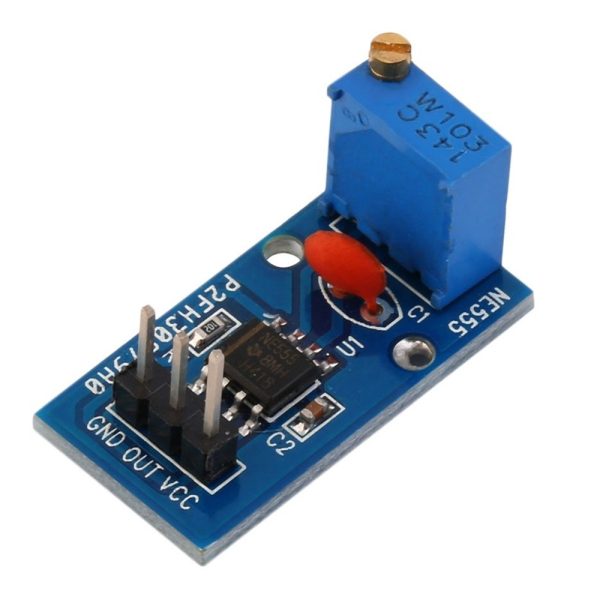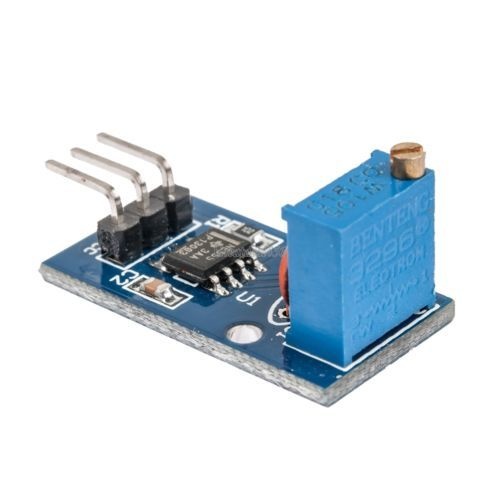 NE555 frequency adjustable 555 pulse generator module Arduino
$8.50 Inc. GST
Compare
Compare
Description
Additional information
Reviews (0)
Description
Introducing our NE555 Frequency Adjustable Pulse Generator Module for Arduino
Unlock a world of possibilities with our NE555 frequency adjustable pulse generator module, tailor-made for Arduino enthusiasts and electronics aficionados. This versatile module empowers you to harness the precision of pulse generation within the frequency spectrum of approximately 4Hz to 1.3KHz. Powered by the renowned NE555 timer IC, functioning as an adjustable multivibrator, this module opens doors to an array of applications.
Key Features:
Dynamic Frequency Control: Unleash the potential of your projects with our module's ten-turn frequency adjustment control. Seamlessly fine-tune the pulse generation from as low as 4Hz to a robust 1.3KHz, accommodating a wide range of experimentation and applications.
Effortless Integration: Whether you're diving into stepper motor control or crafting meticulous testers, our module serves as the ideal companion. Seamlessly integrate it into your setups to experience precise pulse generation that meets your project's demands.
LED Power Indicator: Stay informed at a glance with the built-in power on LED indicator. This feature ensures that you're always aware of the module's operational status, adding a layer of convenience to your work.
The NE555 Timer IC: A Versatile Powerhouse:
The NE555 timer IC, an integrated circuit that has stood the test of time, holds the key to an array of timer, pulse generation, and oscillator applications. Its unparalleled versatility makes it the go-to choice for time delays, oscillation, and flip-flop configurations. Originating in 1971 through Signetics, this chip has retained its relevance due to its user-friendly interface, cost-effectiveness, and reliability. Various iterations of the NE555 are now available, including the original bipolar version and energy-efficient CMOS alternatives.
Endless Applications:
Square-Wave Signal Generation: Experience the precision of square-wave signal generation for experimental development. Propel your projects forward with accurately generated square-wave signals, aiding in your journey of discovery and innovation.
Motor Drive Power: Unleash the potential of square-wave signals to drive motor operations. Experience the seamless integration of pulse-controlled motor drives, amplifying your project's efficiency and functionality.
MCU Compatibility: Seamlessly interface the module's adjustable pulses with microcontroller units (MCUs) and related circuits. The dynamic pulse control opens avenues for refined project customization and synchronization.
Technical Specifications:
NE555 Chip Integration: A cutting-edge NE555 chip is at the heart of this module, ensuring reliable and accurate performance.
Single-Channel Signal Output: Enjoy the convenience of a single-channel signal output, with an output duty cycle optimized to approximately fifty percent, resulting in precise square-wave signals.
Onboard Adjustable Resistor: Tailor the output frequency to your exact requirements with the onboard adjustable resistor. Effortlessly fine-tune the resistance to achieve the desired pulse frequency.
Clear Power Indication: Stay informed about the module's operational status through the onboard power indicator, simplifying your monitoring process.
Operating Voltage Range: This module operates seamlessly within the voltage range of 5V to 12V, offering flexibility and compatibility with various setups.
Compact Form Factor: Designed to seamlessly integrate into your projects, the module boasts dimensions of 29mm x 12mm, ensuring efficient use of space.
Elevate your electronics projects with the NE555 frequency adjustable pulse generator module – where precision meets innovation. Whether you're delving into motor control, experimenting with pulse synchronization, or embarking on Arduino-powered ventures, this module is your gateway to optimized performance and creativity. Unlock the true potential of pulse generation – order your NE555 module today.
Additional information
| | |
| --- | --- |
| Weight | 20 g |
| Dimensions | 260 × 160 × 20 mm |
---
Only logged in customers who have purchased this product may leave a review.