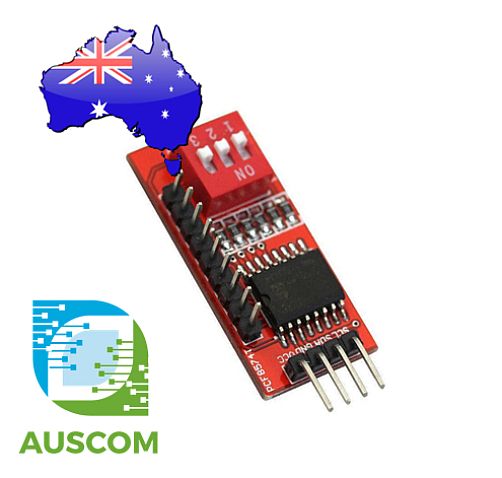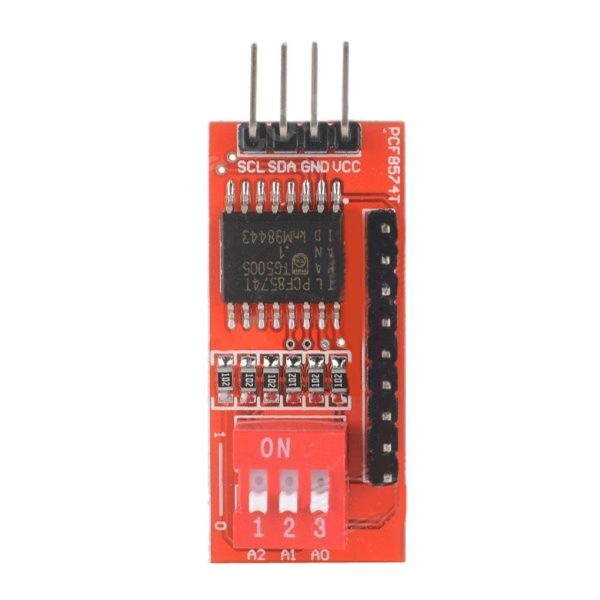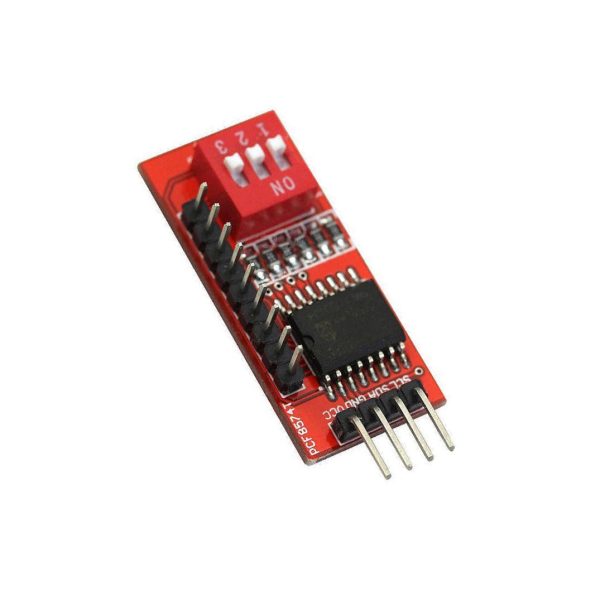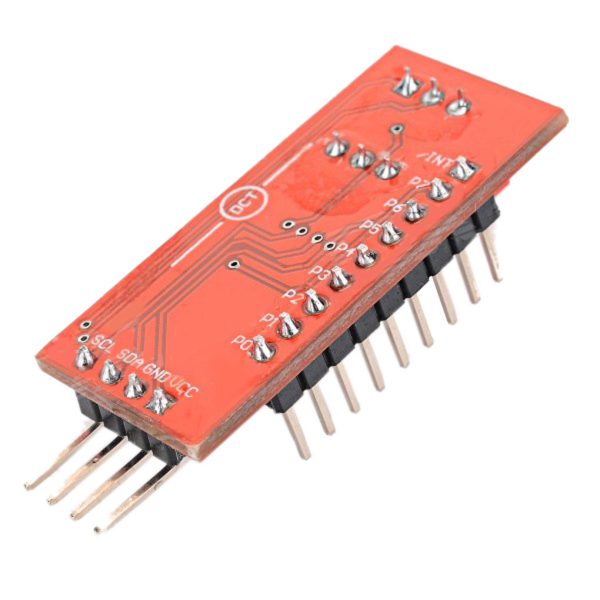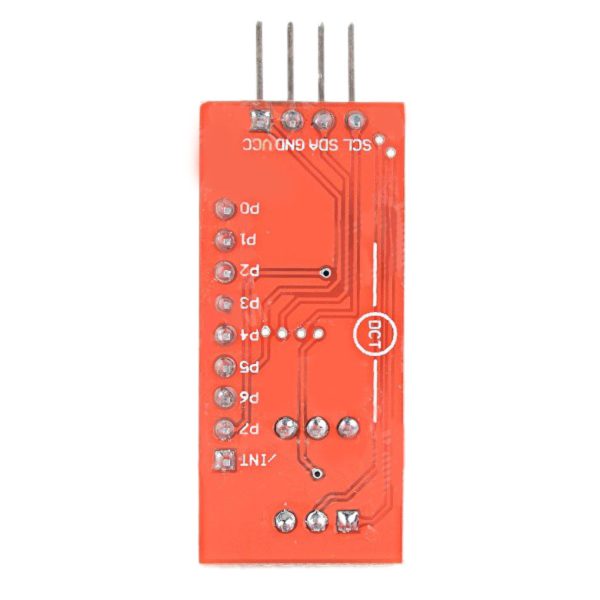 PCF8574T PCF8574 IIC I2C 8 bit IO GPIO expander module Arduino Raspberry Pi
$7.95 Inc. GST
Compare
Compare
Description
Additional information
Reviews (0)
Description
Enhance your digital capabilities with the PCF8574T PCF8574 IIC I2C 8-bit IO GPIO expander module, a smart solution for maximizing your device's potential. Designed for seamless integration with platforms like Arduino and Raspberry Pi, this I2C-driven IO expander empowers you to efficiently utilize a limited number of digital IO ports.
Imagine the possibilities. With just a mere 2 pins on your ESP8266, you can effortlessly access and manage an additional set of 8 GPIO ports. This module is a game-changer, allowing you to extend your IO capacity while conserving precious resources.
But that's not all – the versatility of this module doesn't stop at 8 ports. You can cascade multiple modules to achieve an astonishing total of 64 input/output channels. The flexibility is at your fingertips, making it a powerful asset for your projects.
Experience immediate practicality by incorporating the PCF8574T into your setup. Whether you're an Arduino enthusiast or a Raspberry Pi aficionado, this module seamlessly fits into your workflow. For instance, imagine utilizing it to effortlessly interface with an LCD display. Many displays require 8 pins for control, which can strain your available IO pins. However, with the PCF8574T, you can navigate the intricacies of display control using minimal IO resources.
At the core of the PCF8574T lies its I2C prowess. As an 8-bit I/O port expander, it harnesses the power of the I2C protocol, leveraging a 2-wire serial interface for communication. One wire handles the serial clock (SCL), while the other takes care of the serial data (SDA). This elegant communication methodology ensures efficient data transfer between your device and the module.
Simplicity meets effectiveness. By employing just 2 ports from your Arduino or Raspberry Pi, you can effortlessly command up to 8 digital I/O ports. The I2C protocol brings intelligence to the table – each module boasts a unique address. In the case of the PCF8574, its 3-bit address grants you the potential to connect up to 8 modules, culminating in a remarkable ensemble of 64 ports at your disposal.
Unveil the potential of your projects with the PCF8574T PCF8574 IIC I2C 8-bit IO GPIO expander module. Elevate your digital capabilities and streamline your IO management with ease. Remember, the default I2C address is 0x27, making setup a breeze. Embrace the power of efficient IO expansion and redefine what your device can achieve.
Additional information
| | |
| --- | --- |
| Weight | 20 g |
| Dimensions | 260 × 160 × 20 mm |
---
Only logged in customers who have purchased this product may leave a review.