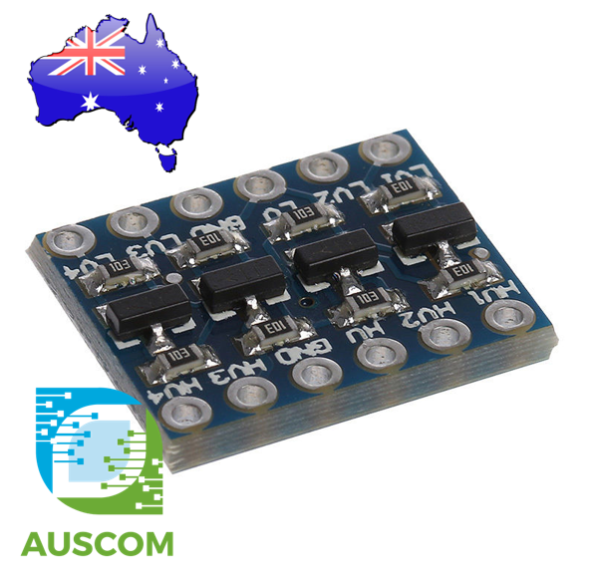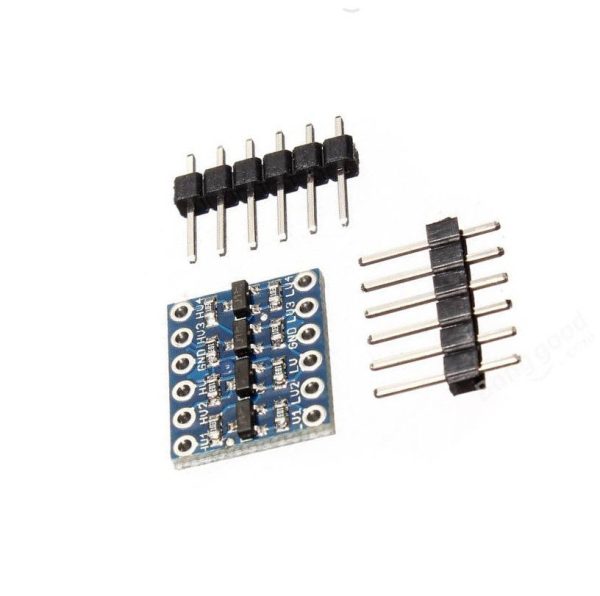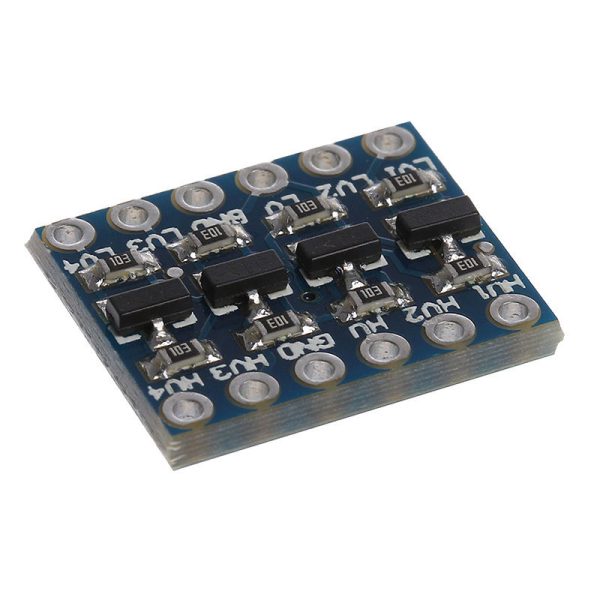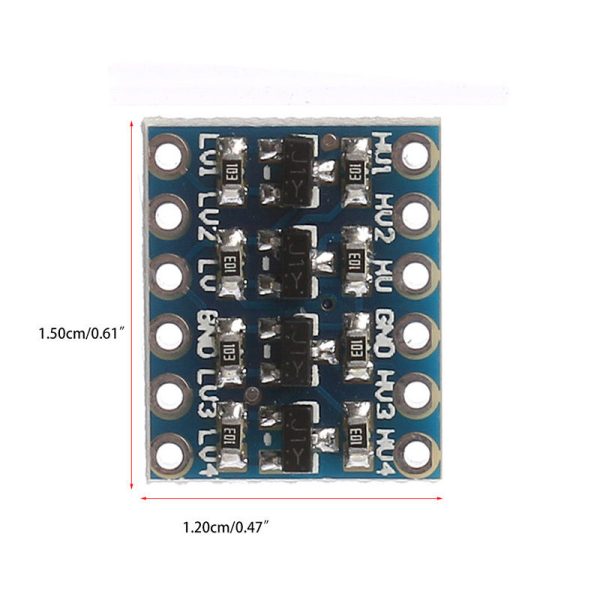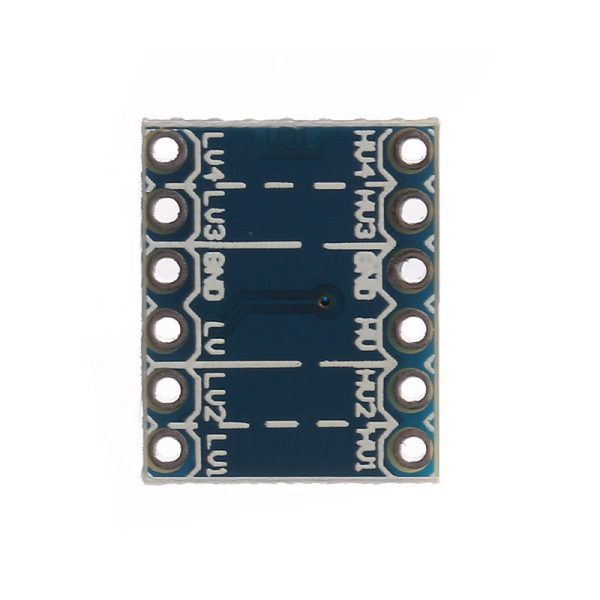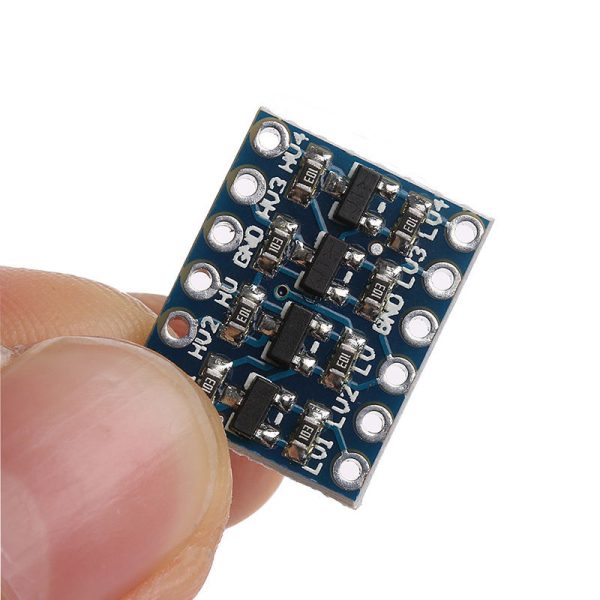 4 Channel IIC I2c Logic Level Converter Bi-Directional Module 5V to 3.3V Arduino
$3.50 Inc. GST
Compare
Compare
Description
Additional information
Reviews (0)
Description
Enhance Your Interfacing Experience with the 4 Channel IIC I2C Logic Level Converter Bi-Directional Module
Connectivity challenges between 3.3V and 5V systems are now a thing of the past, thanks to the ingenious CJMCU bi-directional logic level converter. Seamlessly bridging the voltage gap, this compact module effortlessly steps down 5V signals to 3.3V and simultaneously steps up 3.3V to 5V. What sets the CJMCU converter apart from its predecessors is its remarkable ability to establish distinct high and low voltage thresholds, enabling secure transitions between them within the same channel. This versatile converter accommodates 2.8V and 1.8V devices, further expanding its utility.
Simple and user-friendly, the CJMCU logic level converter ensures a hassle-free experience. Power the board with the respective high and low voltage sources matching your system's requirements. Direct the high voltage, such as 5V, to the 'HV' pin, channel the low voltage, like 3.3V, to the 'LV' pin, and seamlessly ground your system using the 'GND' pin.
Size isn't an issue either, as this board boasts dimensions of just 1.55cm by 1.20cm (0.61″ by 0.47″), making it a compact yet powerful addition to your toolkit.
Unlock the potential of seamless voltage conversion and enjoy a new level of ease in interfacing different devices. Experience the power of the 4 Channel IIC I2C Logic Level Converter Bi-Directional Module today.
Additional information
| | |
| --- | --- |
| Weight | 10 g |
| Dimensions | 260 × 160 × 10 mm |
---
Only logged in customers who have purchased this product may leave a review.