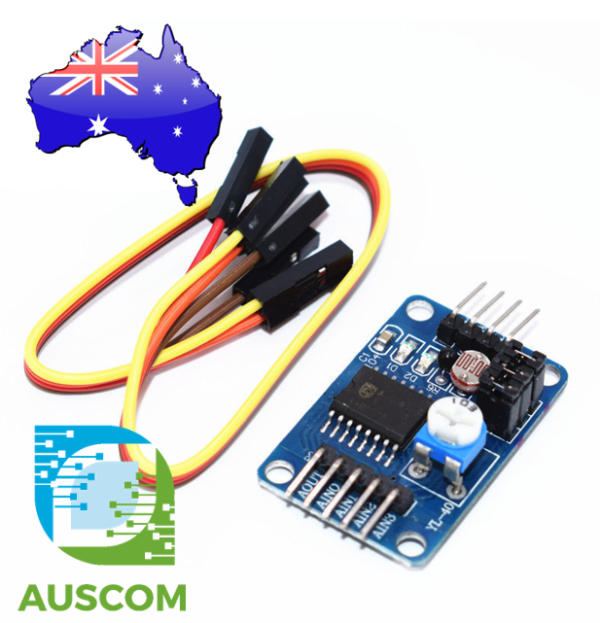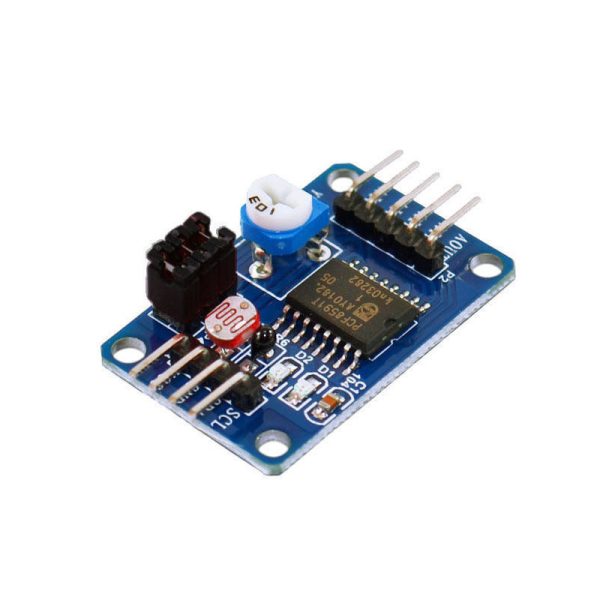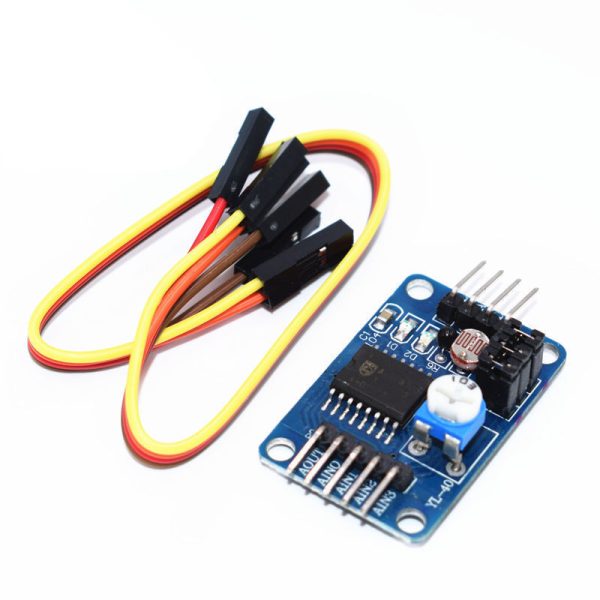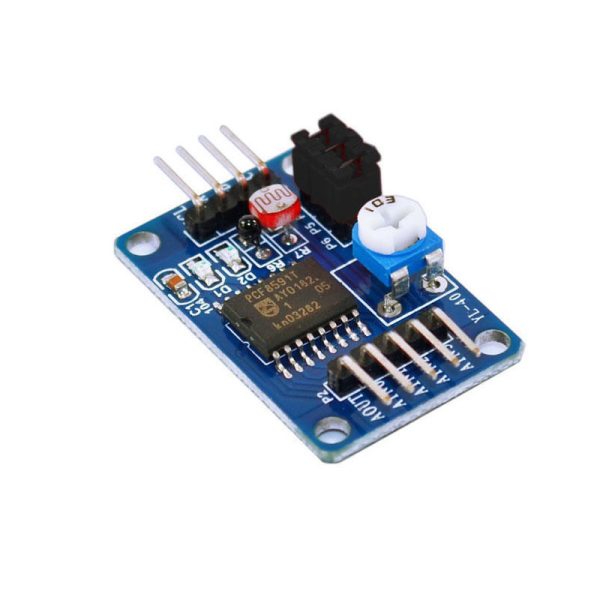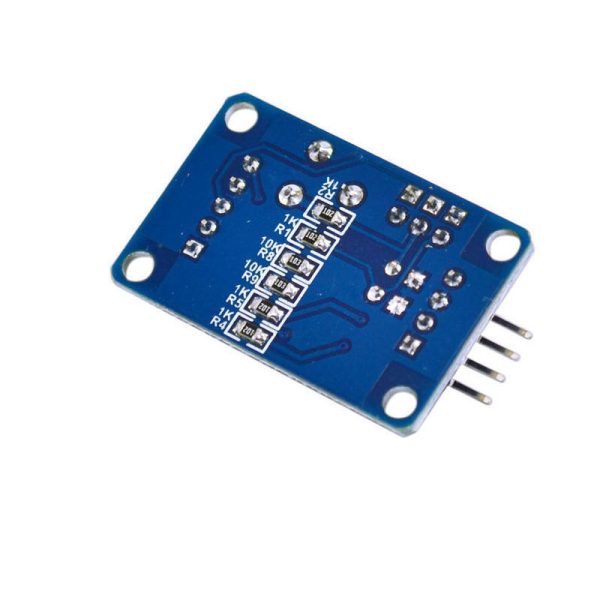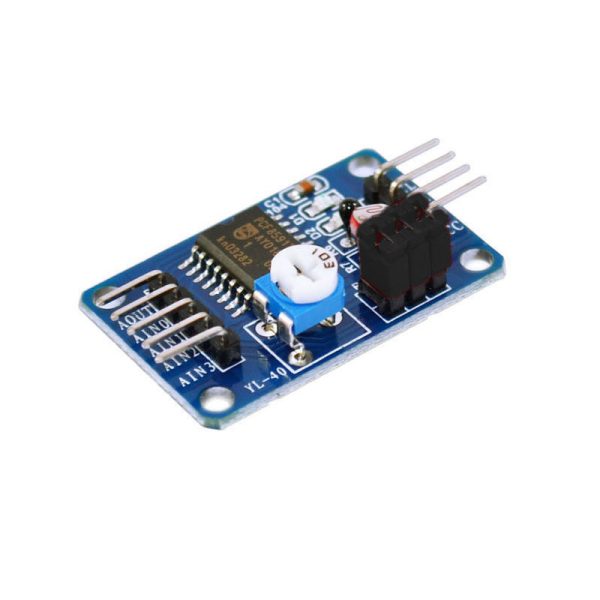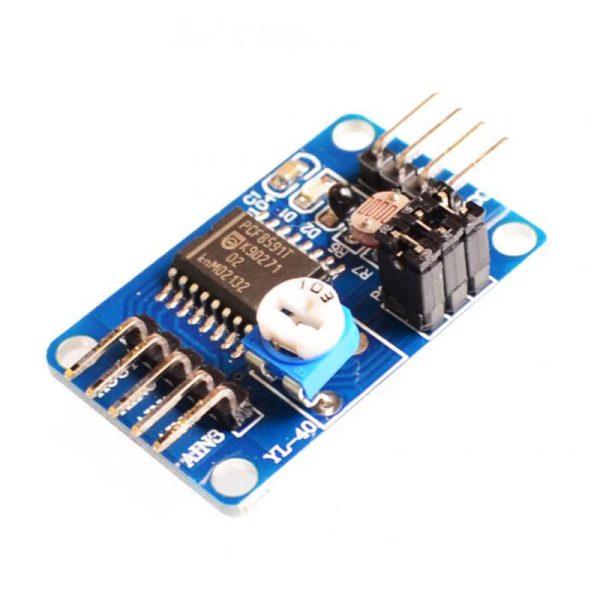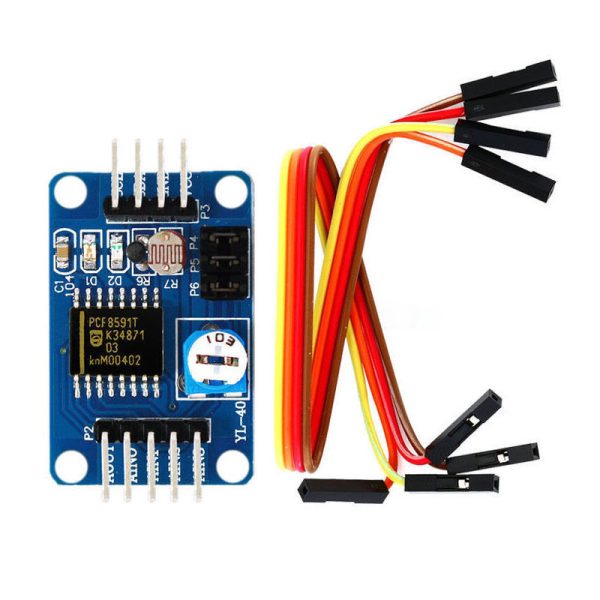 PCF8591 AD/DA Converter Module Analog To Digital Conversion Arduino
$7.50 Inc. GST
Compare
Compare
Description
Additional information
Reviews (0)
Description
Optimized Product Description:
Unlock Precision with the PCF8591 AD/DA Converter Module for Arduino
Discover the power and flexibility of the PCF8591 AD/DA Converter Module, designed to elevate your analog-to-digital conversion experience. Whether you're an electronics enthusiast, an Arduino aficionado, or a hobbyist, this module empowers your projects with exceptional features and seamless integration.
Key Features of the PCF8591 Module:
Wide Operating Voltage Range: The PCF8591 operates flawlessly within a voltage range of 2.5V to 6V, providing stability and adaptability to varying power supplies.
Efficient Standby Mode: Benefit from low standby current, conserving energy while enhancing performance.
I2C Bus Connectivity: Seamlessly manage serial input and output through the I2C bus, streamlining data communication.
Addressing Flexibility: Utilize the convenience of 3 hardware address pins for precise module addressing, enhancing system organization.
Adaptable Analog Inputs: Enjoy the flexibility of 4 programmable analog inputs, configurable as single-ended or differential inputs, amplifying versatility in signal acquisition.
Intuitive Channel Selection: Experience automatic incremental channel selection, simplifying the process of data acquisition.
Versatile Voltage Range: Cover a wide analog voltage range, from VSS to VDD, accommodating diverse input signals.
Enhanced Precision: Leverage the built-in track and hold circuit alongside the 8-bit successive approximation A/D converter for accurate measurements.
Analog Output Control: Utilize the integrated DAC gain to control analog output, tailoring results to your specific needs.
Comprehensive Description:
Unleash the Potential: The PCF8591 module incorporates the potent PCF8951 chip, capable of capturing external voltage inputs within the 0-5V range.
Light Sensing Capability: Seamlessly integrate photoresistors for precise environmental light intensity measurements through accurate AD conversions.
Temperature Insights: Harness the built-in thermistor for capturing ambient temperature data, enhancing your project's analytical capabilities.
Voltage Input Versatility: With 1 channel of 0-5V voltage input, adjustable via the blue potentiometer, achieve versatile voltage measurements.
Intuitive Power Indication: Instantly gauge module activation through the power indicator light, facilitating usage.
Output Clarity: The DA output indicator light illuminates with varying brightness, directly correlating to the output voltage's magnitude.
Compact Design: The module's PCB boasts a tidy layout, measuring 3.6cm x 2.3cm, ensuring ease of installation.
Interface Insights:
Left Side:
AOUT: Analog output interface for DA signal transmission.
AIN0, AIN1, AIN2, AIN3: Analog input interfaces for varied signal acquisition.
Right Side:
SCL: I2C clock interface for microcontroller IO port connection.
SDA: I2C digital interface for microcontroller IO port connectivity.
Power Supply:
GND: Ground connection.
VCC: External power supply interface, supporting 3.3V to 5V.
Streamlined Module Customization:
Effortlessly tailor your module's functionality with three red short-circuit caps:
P4: Select thermistor access circuit.
P5: Opt for the photoresistor access circuit.
P6: Choose the 0-5V adjustable voltage access circuit.
Specifications:
Dimension: 3.5cm x 2.2cm
Cable Length: 20cm
Weight: 9g
Package Weight: 19g
Package Contents:
1 x PCF8591 AD/DA Converter Module Analog
4 x DuPont Cables
Elevate your analog-to-digital conversion capabilities with the PCF8591 module, offering precision, adaptability, and efficiency for your Arduino projects.
Additional information
| | |
| --- | --- |
| Weight | 20 g |
| Dimensions | 260 × 160 × 20 mm |
---
Only logged in customers who have purchased this product may leave a review.