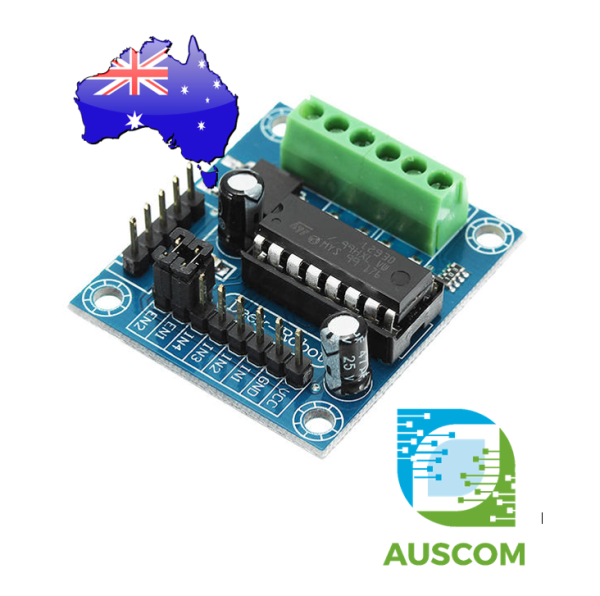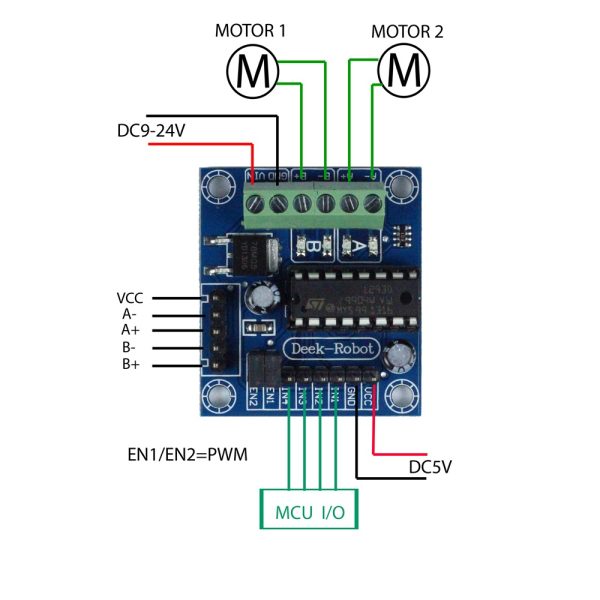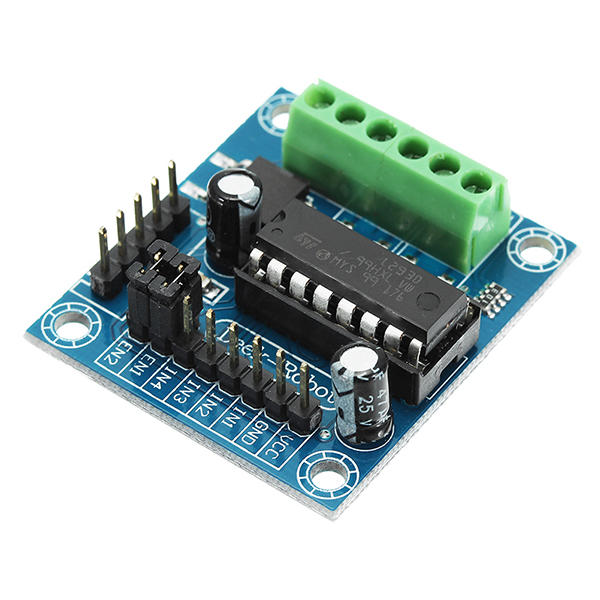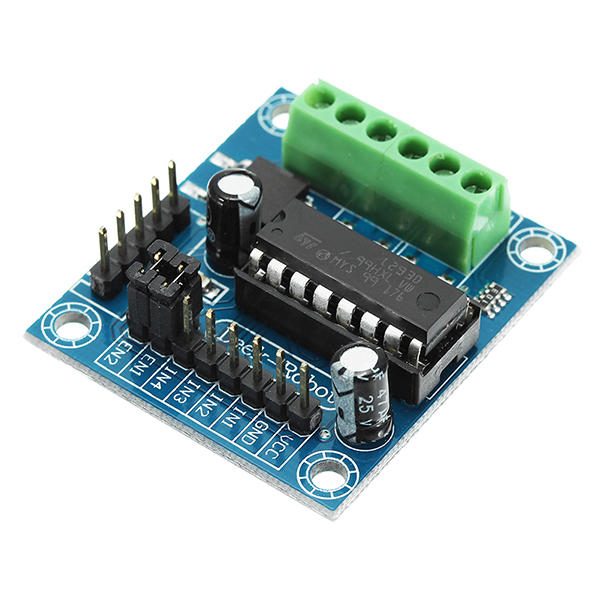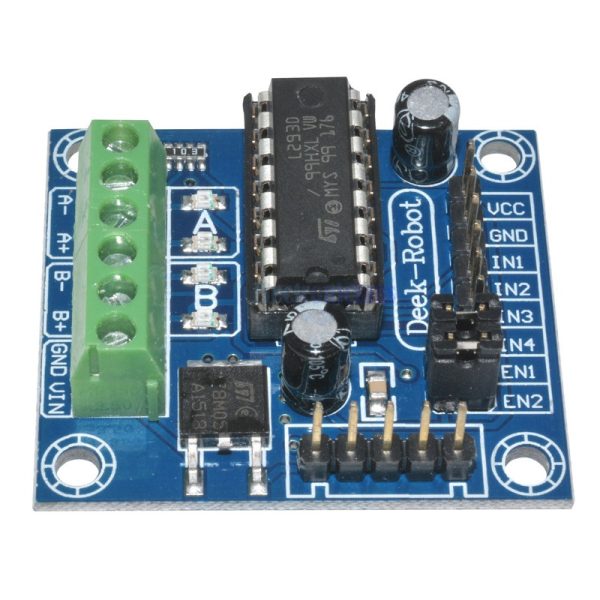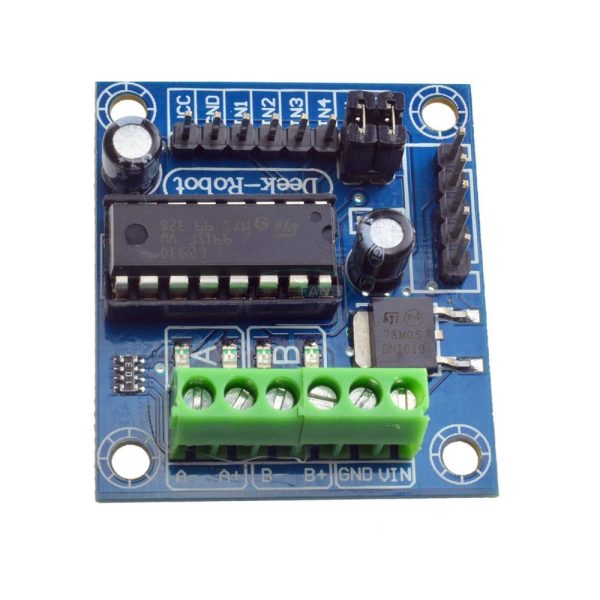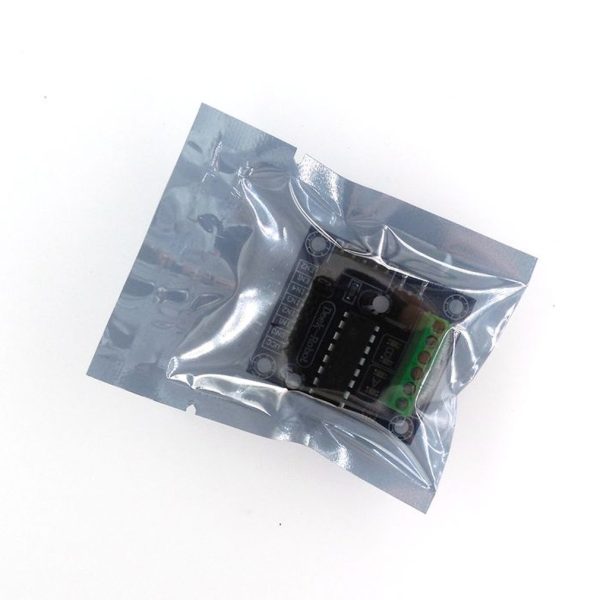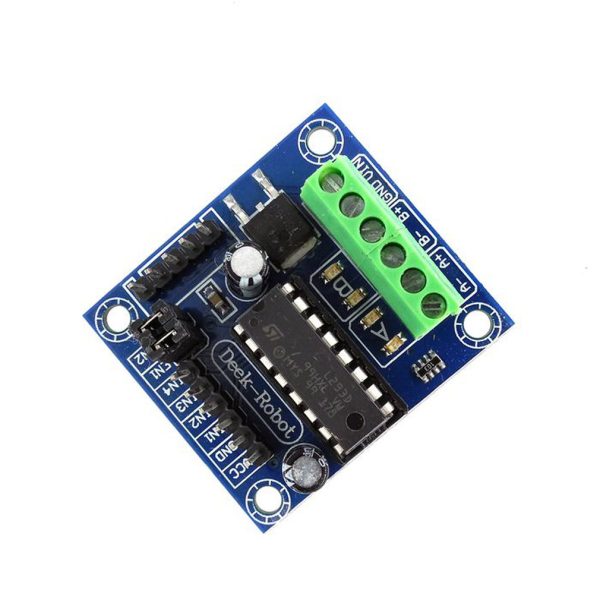 Mini 4 Channel Motor Drive L293D Module High Voltage Current Module Arduino HW-310
$8.95 Inc. GST
Compare
Compare
Description
Additional information
Reviews (0)
Description
Mini 4 Channel Motor Drive L293D Module for High Voltage Current – Ideal for Arduino HW-310
Unleash the Power of Precision Motor Control with Our Mini 4 Channel Motor Drive L293D Module!
Are you seeking unparalleled control over your motors? Look no further than our Mini 4 Channel Motor Drive L293D Module, designed to elevate your motor control experience to new heights. Specifically crafted for Arduino enthusiasts, our HW-310 module offers a range of impressive features that guarantee optimal performance.
Key Features:
Two 5V Servo Motor Ports: Enjoy jitter-free connectivity with high-resolution, high-precision timers tailored for Arduino, ensuring your motor control is seamless and reliable.
Multi-Motor Capability: Effortlessly manage up to four bidirectional DC motors with four PWM speeds, each boasting an incredible 0.5% resolution. Experience unparalleled control over your motor functions.
Stepper Motor Flexibility: Seamlessly control up to two stepper motors with options for positive and negative control, single/double step control, interleaved or microstep control, and even precise rotary angle manipulation.
Robust L293D Chip: Our module is powered by the L293D chip, offering the ability to handle up to 0.6A (with a maximum of 1.2A) current per bridge. Benefit from thermal shutdown protection and a versatile voltage range of 4.5V to 36V.
Power-Up Assurance: The integrated pull-down resistor guarantees that your motor remains stationary during power-up, preventing any unexpected movements.
User-Friendly Design: Our module features large terminal terminals designed to simplify wiring, accommodating wire sizes ranging from 10 to 22AWG. The addition of an Arduino reset button further enhances convenience.
Dual Power Terminals: With two external power terminals, ensure a clear separation between logic and motor drive power, enhancing overall safety and efficiency.
Broad Compatibility: Engineered to seamlessly integrate with Mega, Diecimila, and Duemilanove boards, our module provides universal compatibility for your convenience.
Specifications:
Model: HW-310
Color: Multicolor
Material: Electronic Component
Size: 39x35x12mm
Elevate your motor control endeavors with our Mini 4 Channel Motor Drive L293D Module. Unleash precise control, experience seamless connectivity, and embrace the future of motor management.
Package Includes:
Choose excellence in motor control—choose the Mini 4 Channel Motor Drive L293D Module. Elevate your projects today!
Additional information
| | |
| --- | --- |
| Weight | 30 g |
| Dimensions | 260 × 160 × 20 mm |
---
Only logged in customers who have purchased this product may leave a review.