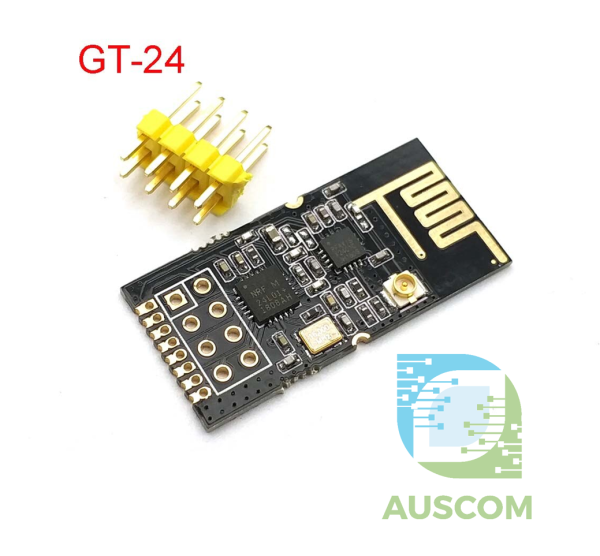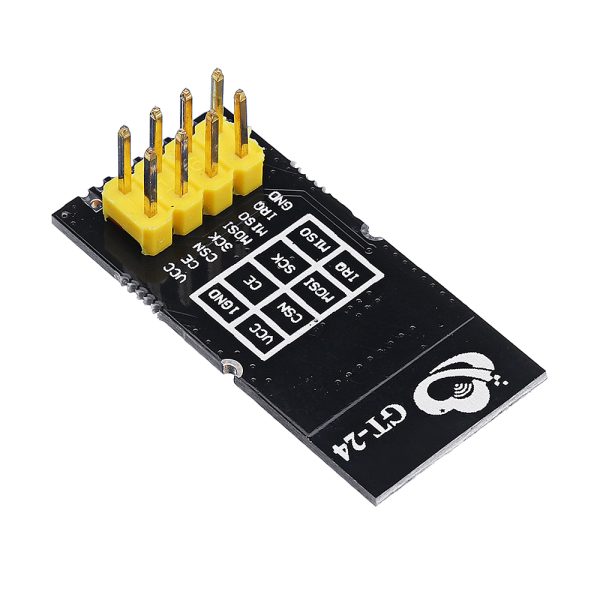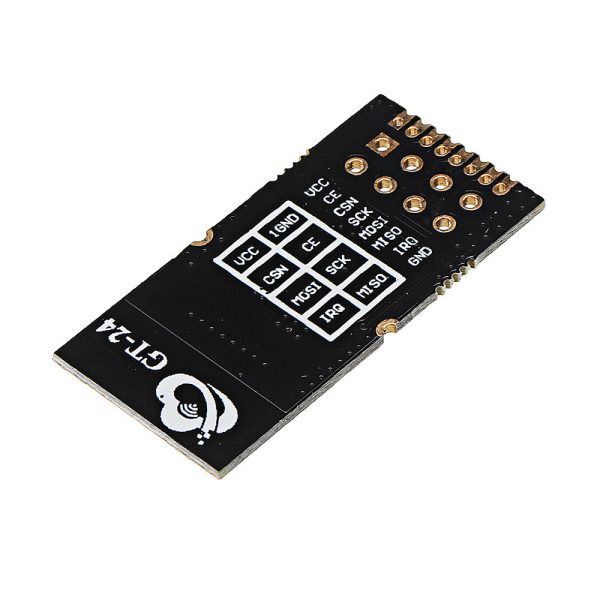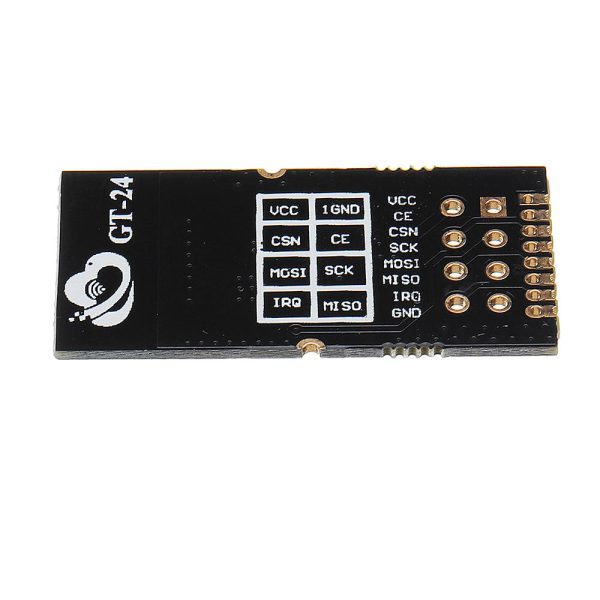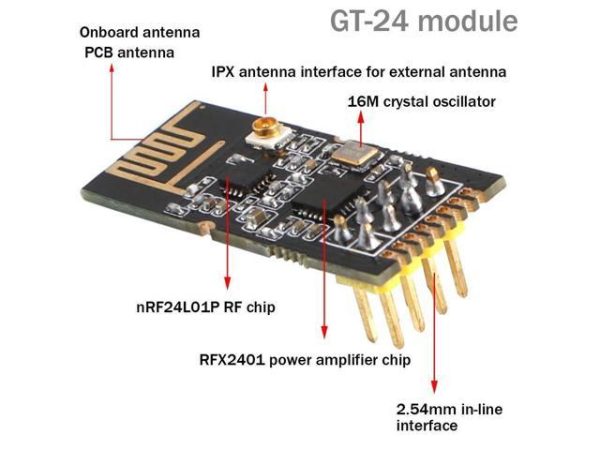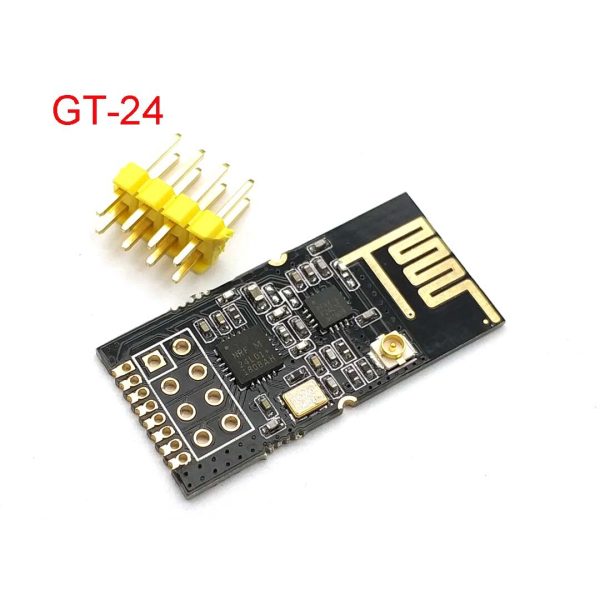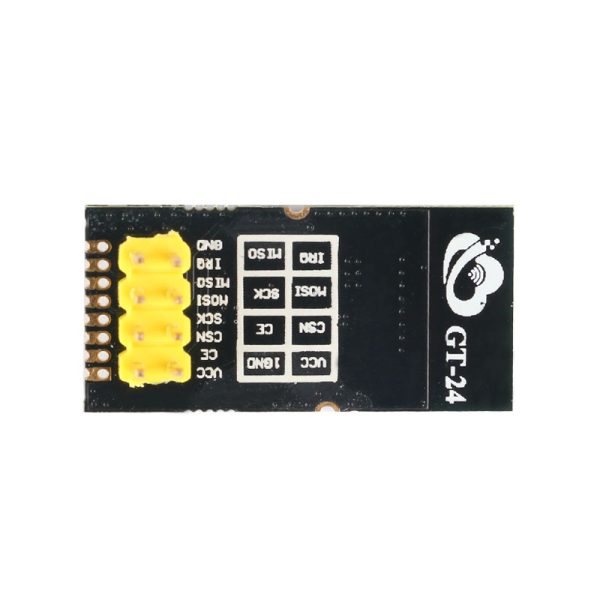 NRF24L01+(Compatible)+PA+LNA, UFL, PCB Antenna 2.4GHz Wireless Module GT-24
$10.50 Inc. GST
Compare
Compare
Description
Additional information
Reviews (0)
Description
Introducing the NRF24L01+ (Compatible) PA LNA Wireless Module – Boost Your Connectivity!
Upgrade your wireless communication experience with the advanced GT-24 NRF24L01+ PA LNA Wireless Module. This industrial-grade marvel operates at 2.4GHz and offers a powerful 100mW transmission capability, ensuring seamless and high-speed data exchange with an impressive airspeed of up to 2Mbps. With an exceptional stability factor and a remarkable communication range of up to 1100 meters, the GT-24 module is your ultimate solution for reliable and efficient data transmission.
Key Features:
Enhanced Performance: Equipped with the nRF24L01P RF chip, this module boasts superior reliability, multiple power levels, and extended transmission distances compared to the nRF24L01.
Amplified Signal Strength: The built-in RFX2401 power amplifier chip and LNA (Low-Noise Amplifier) significantly enhance receiving sensitivity by 10dBm, making communication more robust and efficient.
Seamless Integration: Designed with a high-performance PCB antenna and precise impedance matching, the GT-24 module ensures optimal signal quality and minimal interference for seamless data transmission.
Versatile Compatibility: With standard 2.54mm in-line and 1.27mm patch interfaces, this module seamlessly integrates into various circuit setups, offering convenience and flexibility.
Extended Freedom: The GT-24 module comes with both a built-in PCB antenna and an ipx carrier external antenna, providing you with maximum freedom to tailor your wireless communication setup.
Specifications:
Power Supply: 2.0~3.6V
IO Voltage: 0.7VCC to 3.3V
Transmit Power: Adjustable across 4 levels (up to 20dBm, approximately 100mW)
Air Speed: Adjustable from 250kbps to 2Mbps (3 levels)
Shutdown Current: Approx. 30uA
Emission Current: About 90mA (power supply capacity > 250m)
Receive Current: About 20mA
Antenna: High-performance PCB antenna / ipex carrier antenna
Communication Interface: SPI (up to 10Mbps)
Transmit Length: Single packet 1~32 bytes (Level 3 FIFO)
Receive Length: Single packet 1~32 bytes (Level 3 FIFO)
Working Temperature: -40°C to +85°C (industrial grade)
Storage Temperature: -40°C to +125°C (industrial grade)
Dimensions: 30.3mm x 14.5mm
Important Note:
Voltage Caution: Ensure VCC remains within the range of 3.0V to 3.6V to prevent module damage.
Expand your wireless horizons with the GT-24 NRF24L01+ PA LNA Wireless Module. Embrace top-tier performance, extended range, and unwavering stability in your data transmission endeavors. Experience connectivity like never before. Order now and embrace the future of wireless communication!
Package Includes:
1 x GT-24 NRF24L01+ PA LNA Wireless Module
Unleash the Power of Connectivity – Get Your GT-24 Module Today!
Additional information
| | |
| --- | --- |
| Weight | 40 g |
| Dimensions | 260 × 160 × 20 mm |
---
Only logged in customers who have purchased this product may leave a review.