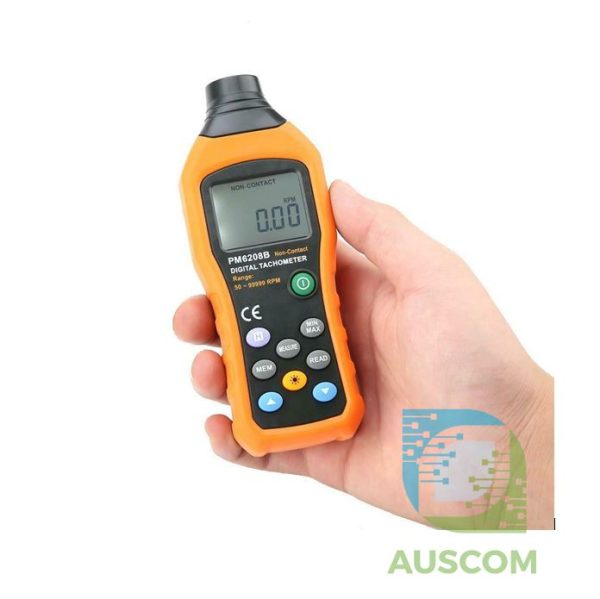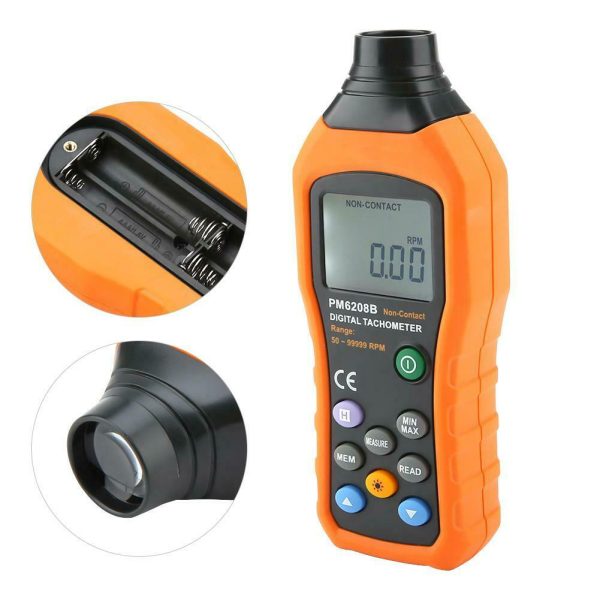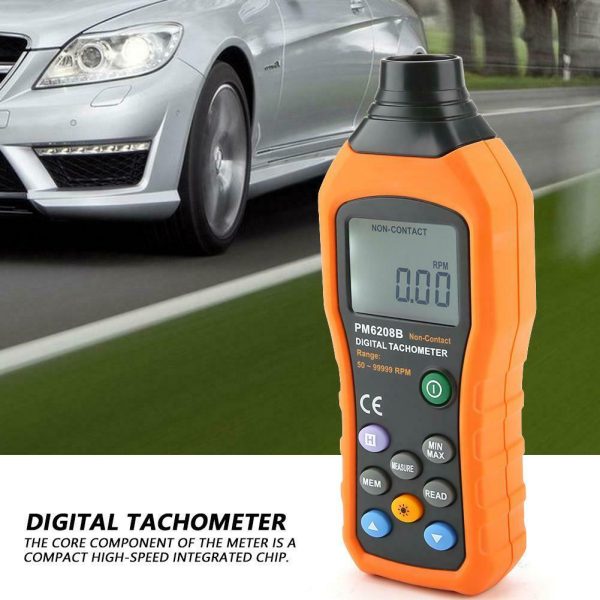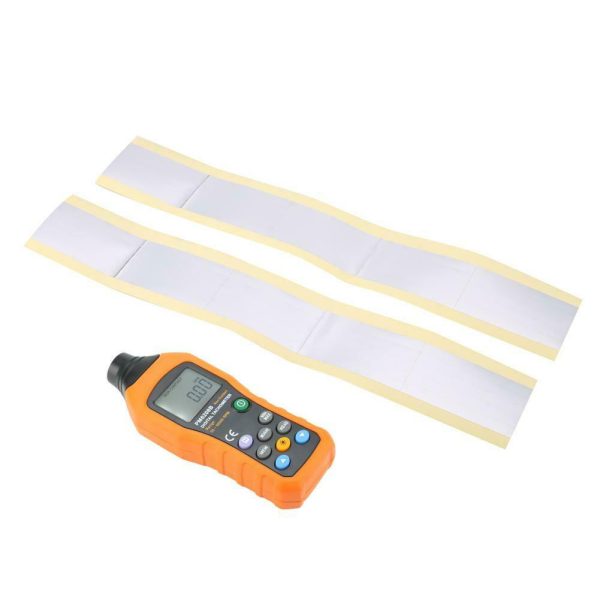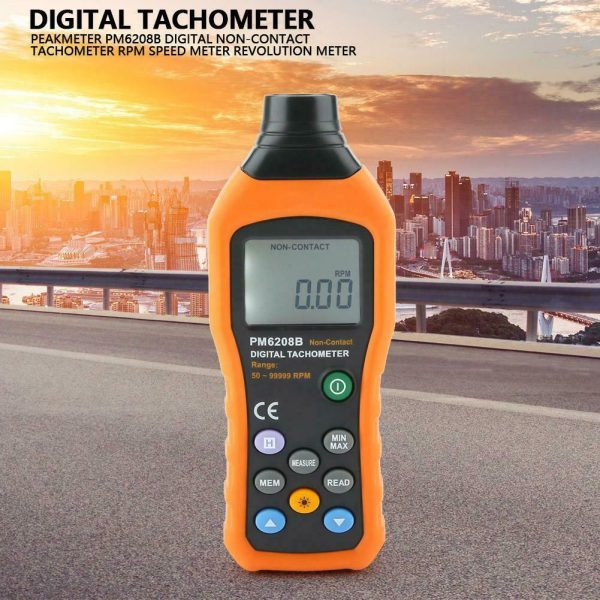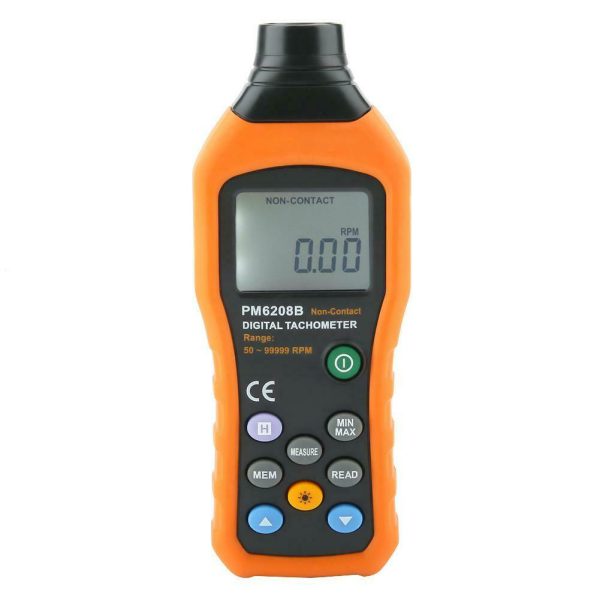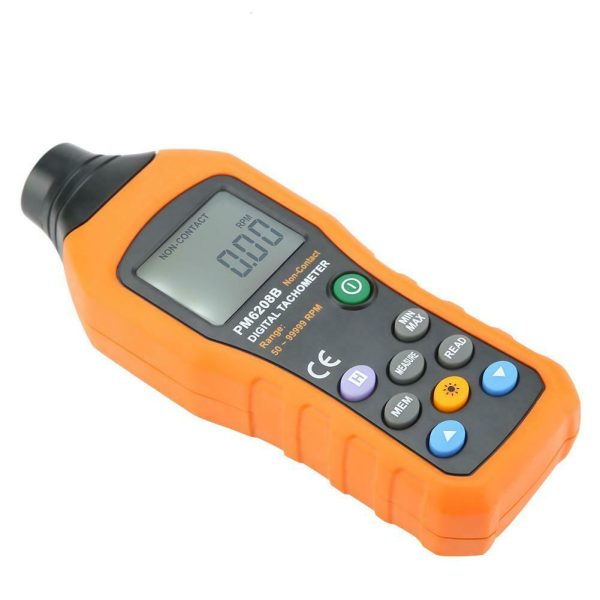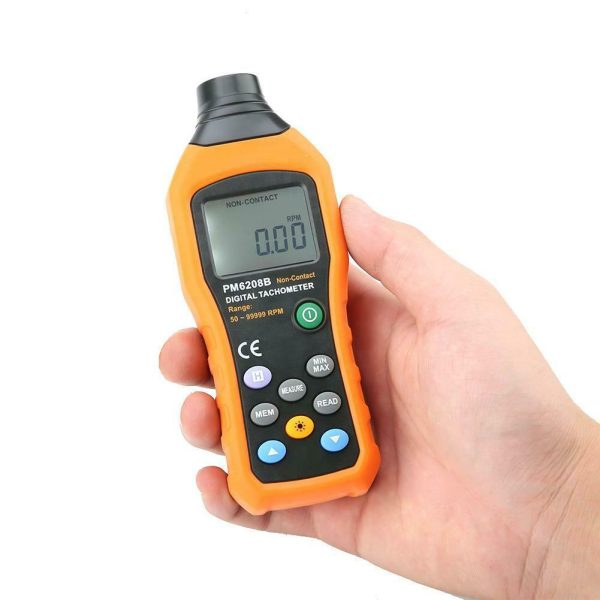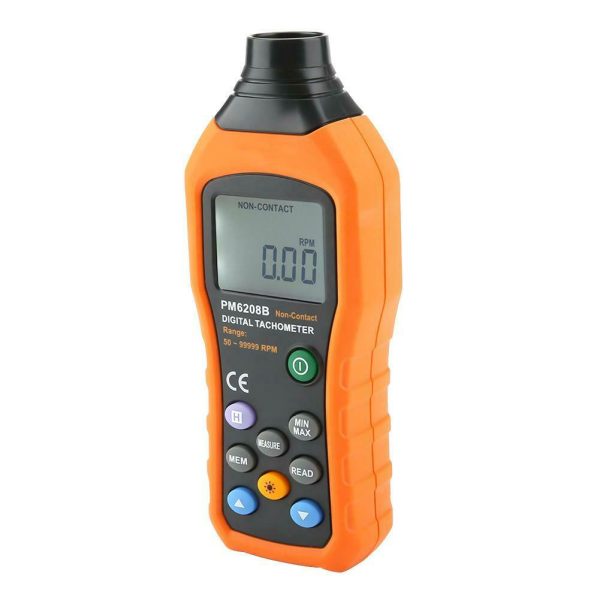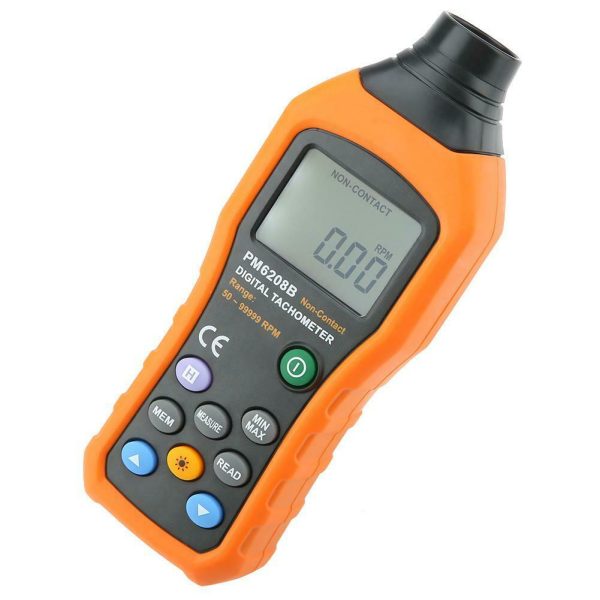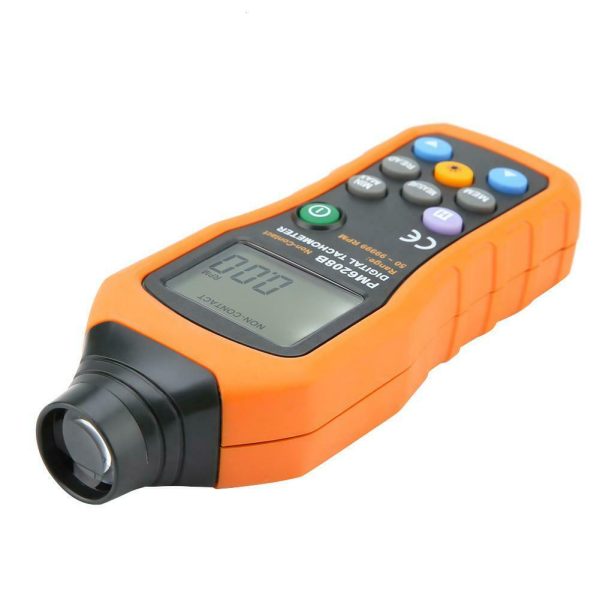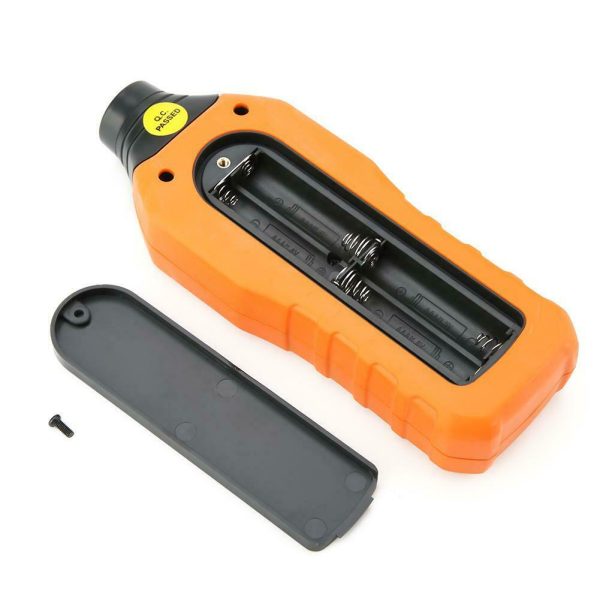 PEAKMETER PM6208B Digital Non-Contact Tachometer 50~9999RPM Revolution Meter
$114.95 Inc. GST
Compare
Compare
Description
Additional information
Reviews (0)
Description
Boost Your Measurements with the PEAKMETER PM6208B Digital Non-Contact Tachometer
Unlock precise RPM measurements and streamline your work processes with the PEAKMETER PM6208B Digital Non-Contact Tachometer. Engineered for stability, reliability, and safety, this versatile tachometer is designed to revolutionize your measurement experience.
Key Features:
Experience Unrivaled Precision: The PM6208B boasts unparalleled precision in RPM measurement. Its innovative non-contact design, supported by a cutting-edge high-speed integrated chip, ensures accurate readings every time.
Swift and Accurate RPM Calculation: Using a sophisticated reflected light sampling process, this tachometer swiftly calculates exact rotation speed values, delivering results you can trust.
Compact Performance Powerhouse: Engineered for excellence, the PM6208B combines superior performance with a sleek, compact design. Experience top-tier measurements without compromising on portability.
Enhanced Visibility, Anytime: Navigate your measurements effortlessly, even in low-light conditions. The backlit LCD guarantees clear visibility, empowering you to conduct measurements whenever and wherever you need.
Specifications:
Material: ABS
Weight: 265g/9.3oz
Non-Contact Measurement Range: 50~9999RPM ±(0.03%+2)
Measuring Distance: 50mm~250mm
Data Logging Capability: Store up to 100 measurement groups
MAX/MIN/AVG Functions: Accessible for comprehensive analysis
Unit Selection Flexibility: Choose between m/min, m/sec, ft/min, ft/sec, and in/min
Auto Power Off: Preserves battery life with a 30-second auto power-off feature
Data Hold Function: Capture and retain measurements with ease
Display Backlight: Illuminate the LCD for effortless readings
Low Battery Indication: Stay informed about the battery status
Power Supply: Requires 4*1.5AAA Batteries (Not Included)
Package Includes:
1 * PM6208B Digital Tachometer 2 * Reflective Paper Strips
Elevate your measurements with the PEAKMETER PM6208B Digital Non-Contact Tachometer. Maximize accuracy, portability, and ease of use in one dynamic device. Make precision a part of your toolkit today.
Additional information
| | |
| --- | --- |
| Weight | 328 g |
| Dimensions | 240 × 140 × 55 mm |
---
Only logged in customers who have purchased this product may leave a review.