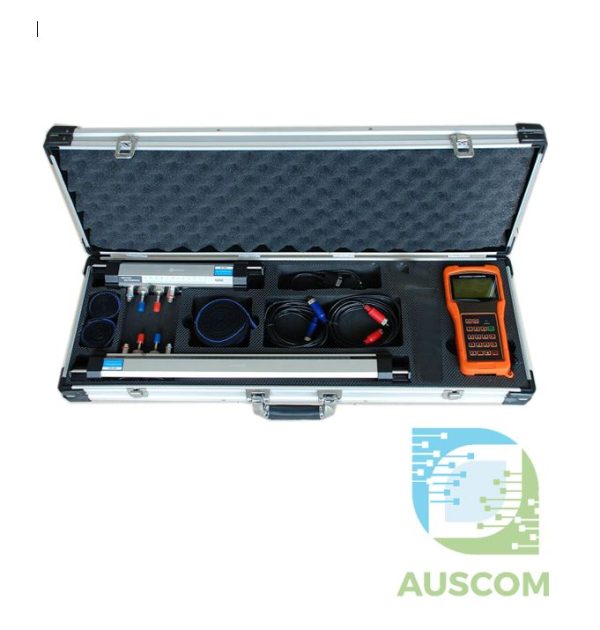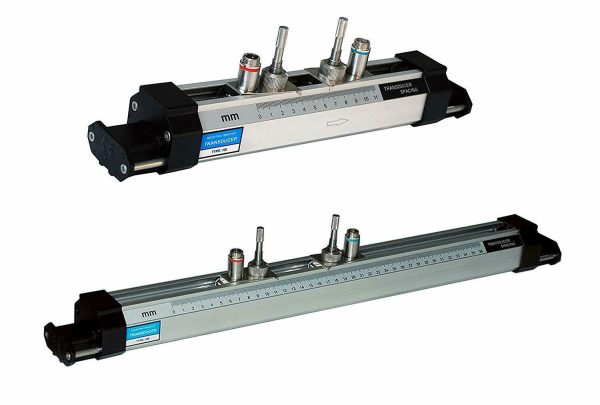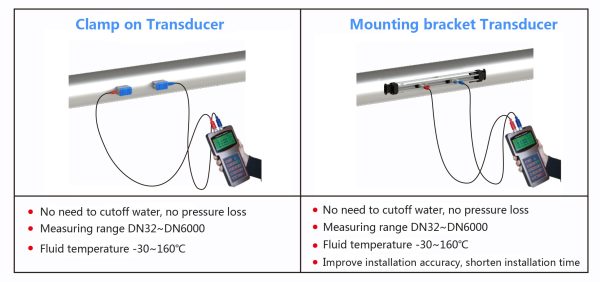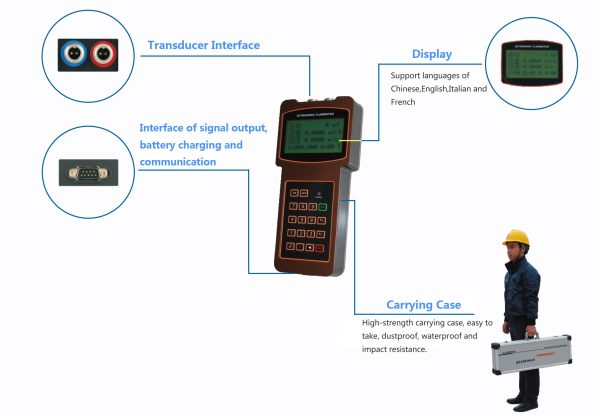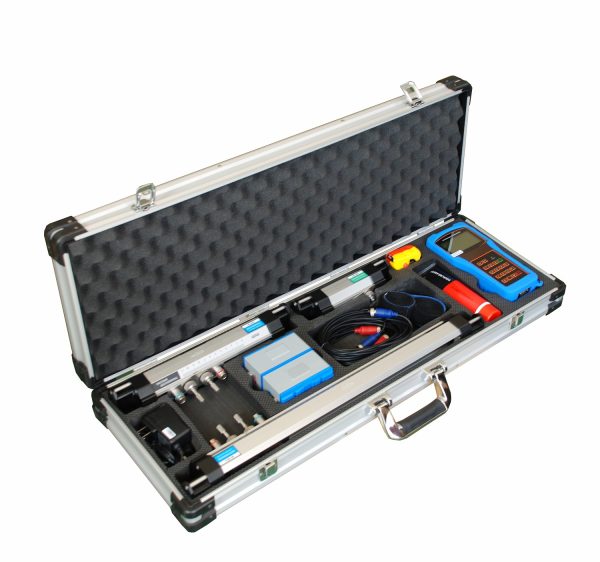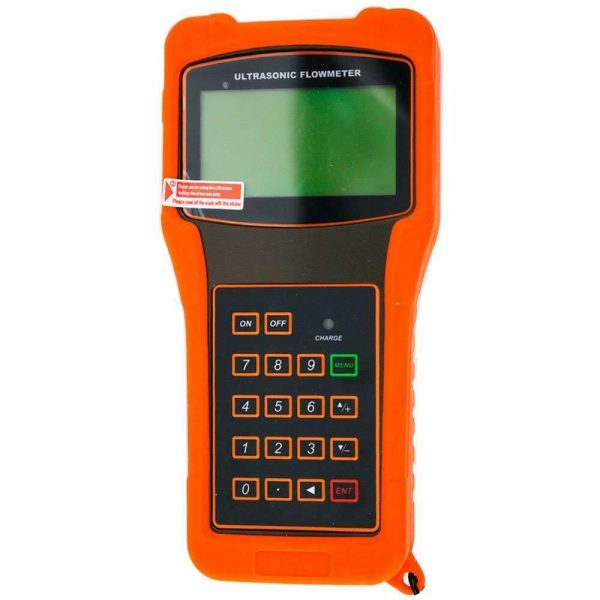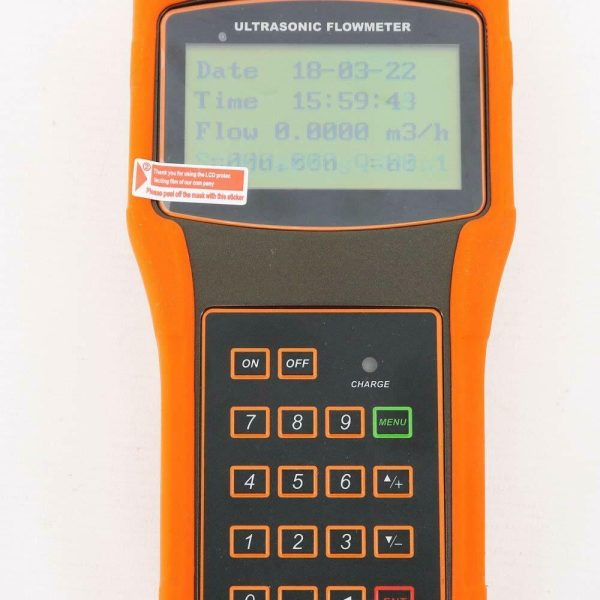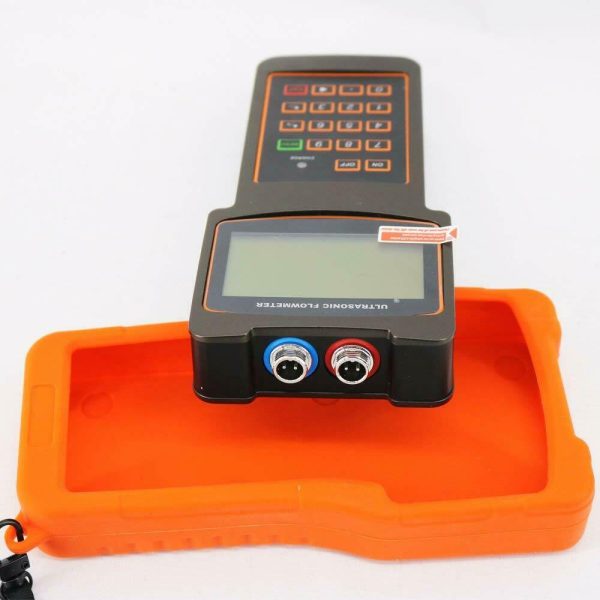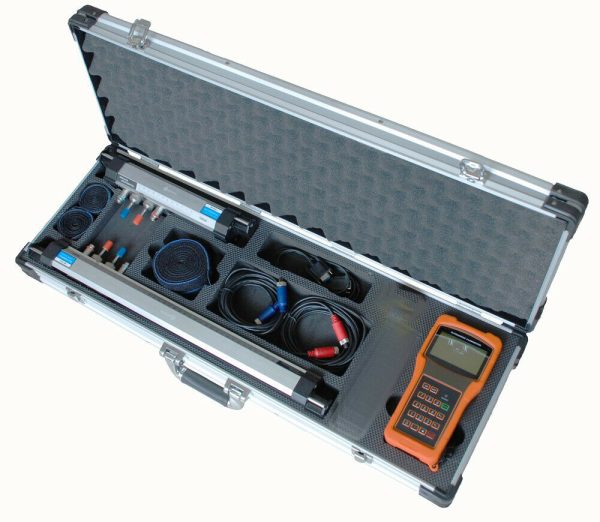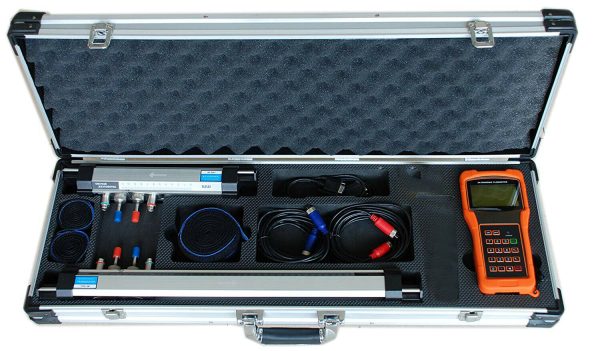 TUF-2000H Ultransoic Liquid Water Flow Rate Meter Professional Kit DN15-700mm
$2,475.00 Inc. GST
Compare
Compare
Description
Additional information
Reviews (0)
Description
Introducing the TUF-2000H Ultrasonic Liquid Water Flow Rate Meter Professional Kit DN15-700mm – your ultimate solution for precise flow rate measurement. With an array of features designed to enhance accuracy and convenience, this kit is your go-to choice for fluid measurement needs.
Advantages:
High Accuracy Measuring: Experience unparalleled accuracy with a precision level of ±1%, ensuring reliable measurements. The exceptional linearity of 0.5% and repeatability of 0.2% further enhance the credibility of your readings.
Wide Measuring Range: From DN15 to DN700, this flow rate meter covers an extensive spectrum of pipe diameters, accommodating various applications with ease.
Large Capacity Battery: Equipped with a robust Ni-MH battery, the kit operates seamlessly for over 12 hours, eliminating the hassle of frequent recharging.
Non-Intrusive Measuring: The innovative clamp-on transducer design guarantees accurate readings without imposing pressure drops on the system, preserving the integrity of your fluid flow.
Multilingual Menu Support: Accessible language options, including Chinese, English, Italian, and customizable selections, make navigation and operation a breeze.
Large LCD Display: The spacious LCD screen vividly presents essential results such as accumulated flow rate, velocity, and operational status, delivering comprehensive insights at a glance.
Built-In Data Logger: Store and manage an extensive dataset with confidence, as the built-in data logger efficiently stores over 2000 lines of measuring data.
Features:
Meter Principle: The transit time ultrasonic flowmeter guarantees precision and reliability in measurements.
Accuracy: Achieve accurate results within ±1% deviation, ensuring trustworthy readings.
Display: Enjoy the convenience of a backlit 4×16 character LCD, supporting Chinese, English, and Italian languages.
Signal Output: Utilize the OCT pulse output to transmit data effectively, with adjustable pulse widths.
Data Interface: The insulated RS232 serial interface facilitates software upgrades through computer connectivity.
Pipe Installation Conditions:
Compatible Pipe Material: Steel, stainless steel, cast iron, copper, cement, PVC, aluminum, and glass steel products.
Pipe Diameter Range: Accommodates pipe diameters from 15mm to 700mm.
Straight Pipe Requirements: Ensure optimal transducer installation by adhering to upstream 10D, downstream 5D, and 30D from the pump guidelines.
Measuring Medium:
Liquid Type: Suitable for single liquids transmitting sound waves, including water, sewage, oil, chemicals, and more.
Temperature Range: Capable of operating in temperatures spanning from -30°C to 90°C.
Turbidity and Flowrate: Capable of handling fluids with turbidity below 10000ppm and minimal bubble presence, with a flowrate range of 0 ± 7m/s.
Working Environment:
Temperature: Main unit operates in temperatures between -20°C and 60°C, while transducers endure a range of -30°C to 90°C.
Humidity: Main unit humidity tolerance stands at 85%RH, while transducer protection levels reach IP67.
Power Supply: Enjoy over 12 hours of continuous operation with the 3 built-in Ni-MH batteries, supplemented by an optional AC 90V – 260V adapter.
Professional Kit Includes:
TUF-2000H Ultrasonic Flowmeter
HS Mounting Bracket Transducer
HM Mounting Bracket Transducer
EB-1 Extended Bracket
Signal Cable
Data Cable
Fixed Bandage
Charger
Ruler
Carrying Box
Please note that the images are for reference only, and the kit's contents align with the list above. Variations in component coloring may occur. If customization or higher temperature capabilities up to 160 degrees are needed, feel free to reach out to us. Explore our assortment of complementary ultrasonic thickness gauges for comprehensive solutions. For further information, peruse our other listings or contact us directly.
Additional information
| | |
| --- | --- |
| Weight | 6000 g |
| Dimensions | 900 × 450 × 200 mm |
---
Only logged in customers who have purchased this product may leave a review.