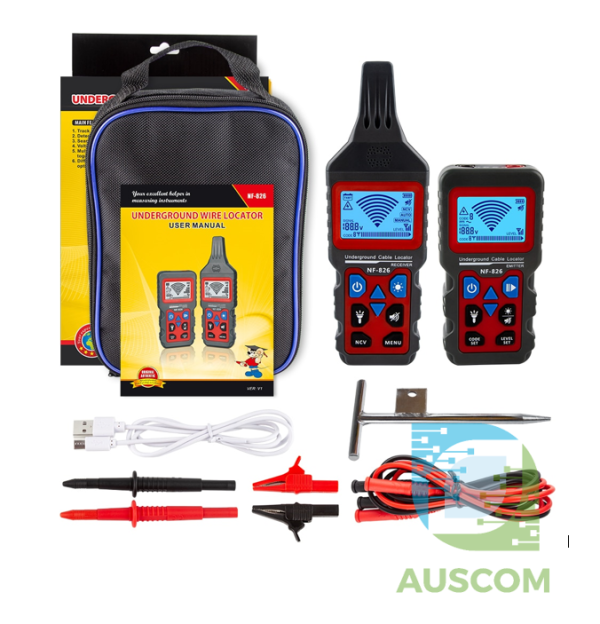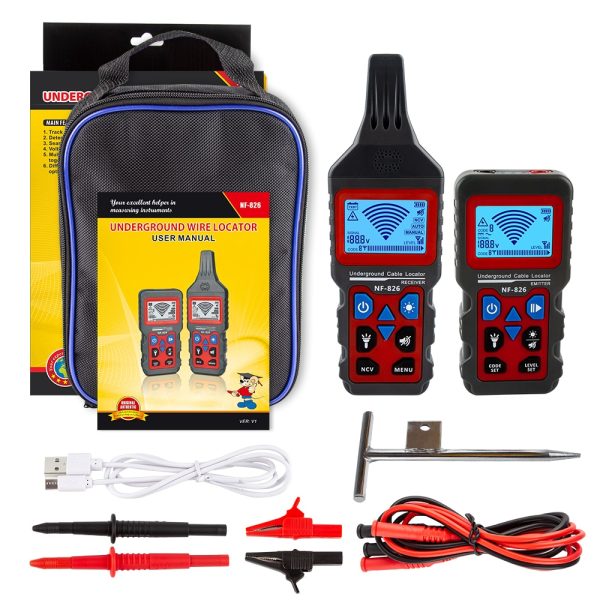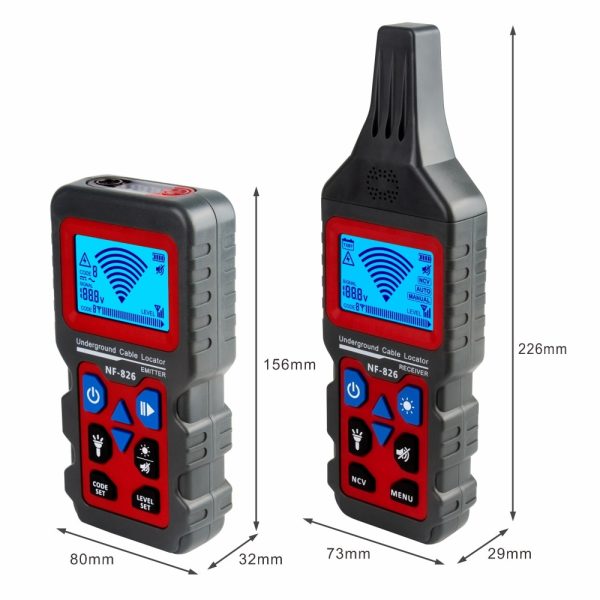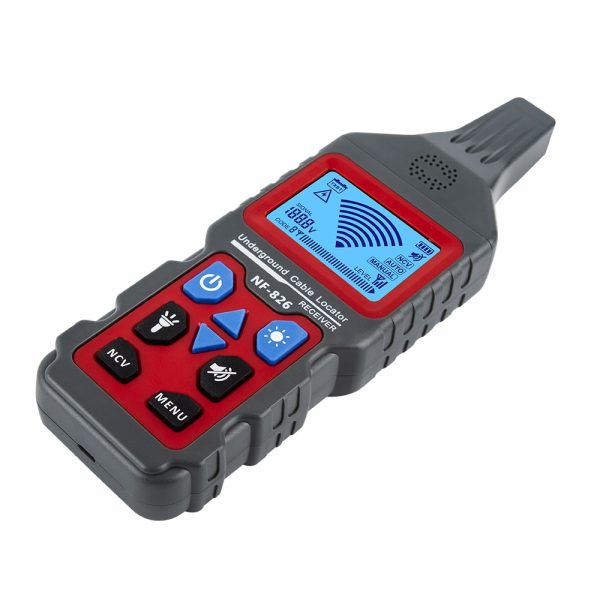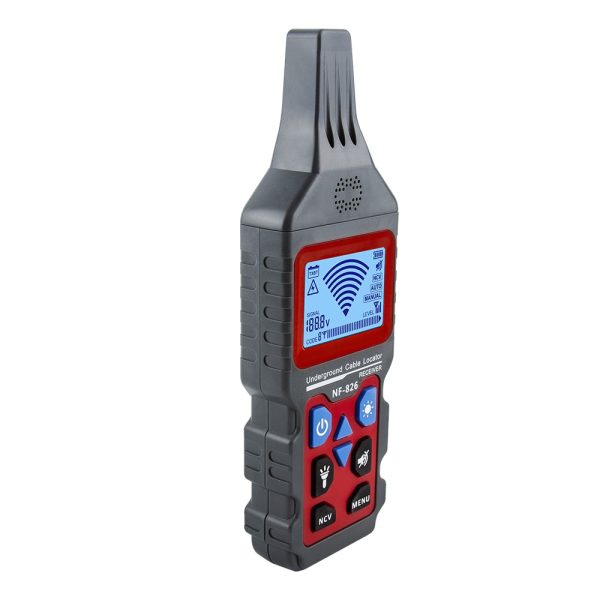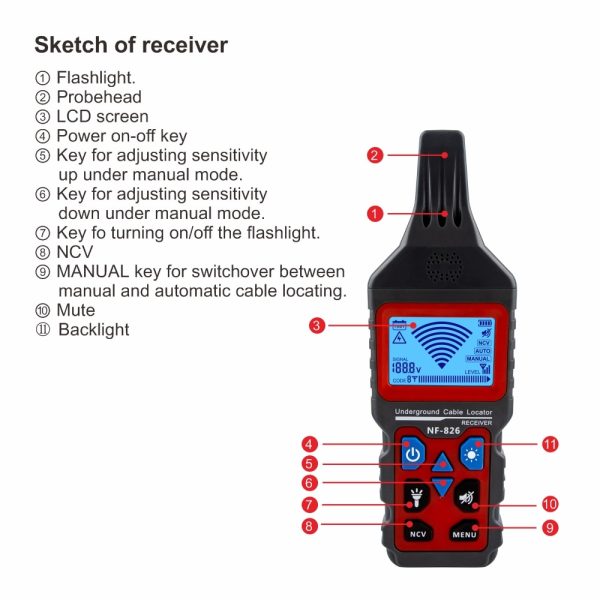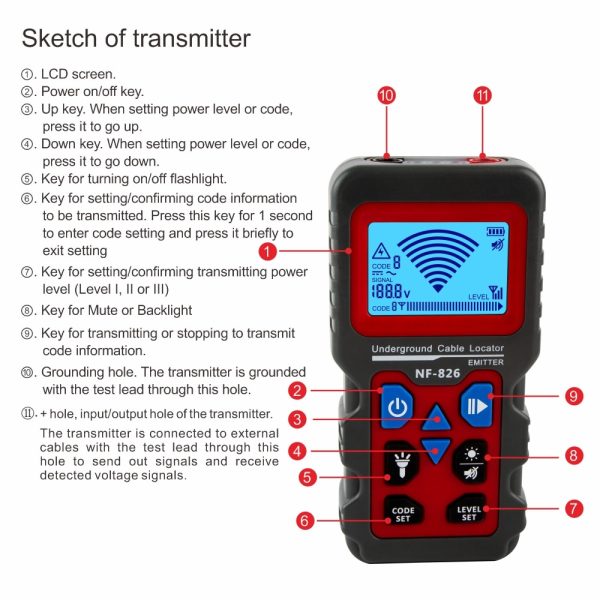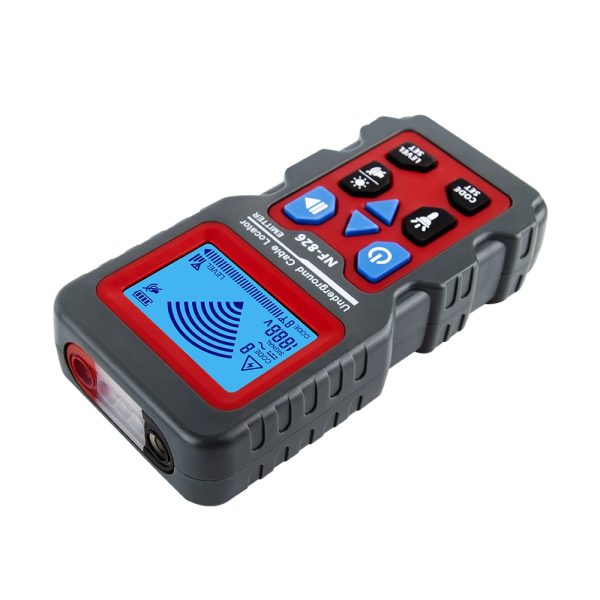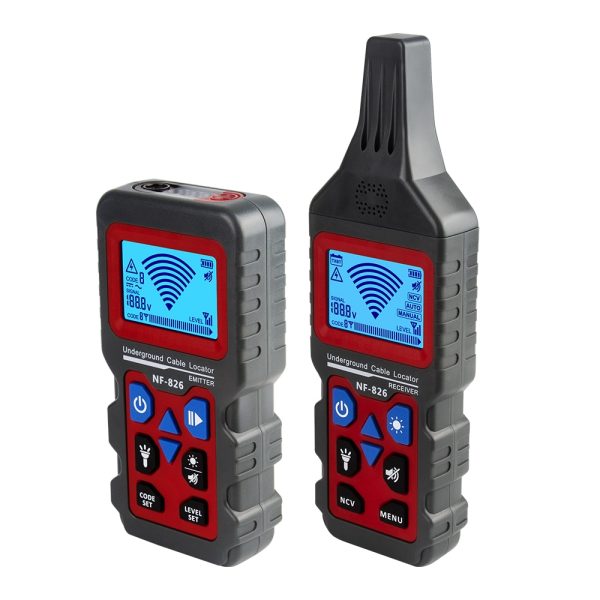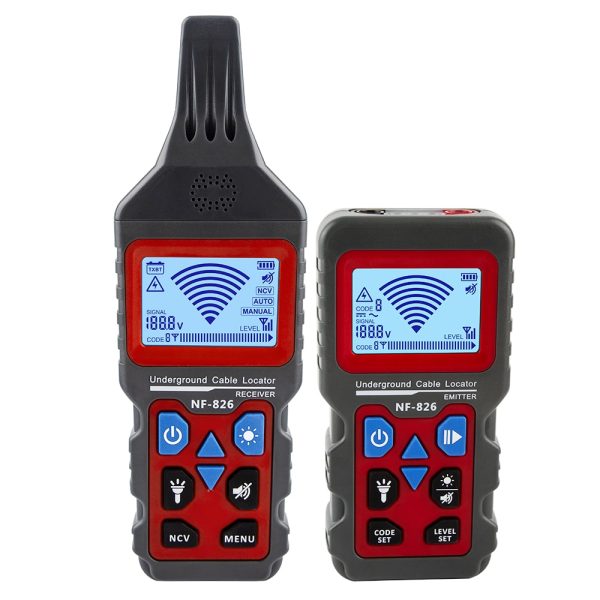 Noyafa NF-826 Wire Tracker Portable Telephone Cable Locator Underground Pipe Detector Professional Finder
$396.50 Inc. GST
Compare
Compare
Description
Additional information
Reviews (0)
Description
Introducing the Noyafa NF-826 Wire Tracker: Your Ultimate Solution for Accurate Cable and Pipe Detection
Unlock the power of precision with the Noyafa NF-826 Wire Tracker – your indispensable tool for locating buried cables, electrical lines, and even water or gas supply pipelines concealed within walls or beneath the earth's surface. Designed for professionals, this portable telephone cable locator and underground pipe detector sets a new standard in efficiency and reliability.
Key Functions:
Comprehensive Detection: Uncover buried cables, electrical lines, water, and gas supply pipelines hidden within walls or the ground.
Interruption and Short Circuit Detection: Identify interruptions and short circuits in buried cables and electrical lines with ease.
Exceptional Features:
Integrated Voltage Measurement: Equipped with an AC/DC voltmeter in the transmitter, capable of measuring a linear range of 12 to 400V AC/DC voltage.
Transmitter Display: The transmitter's screen showcases essential information like preset transmitting power, transmitted codes, battery energy status, mains voltage detection, AC/DC status of mains voltage, and warning symbols.
Self-Inspection Function: The transmitter conducts self-inspections, displaying its working status on the LCD screen for quick reference.
Adjustable Receiver Sensitivity: Customize receiver sensitivity manually or automatically for optimal performance.
Automatic Frequency Sweeping: The receiver sweeps frequencies automatically, enhancing signal detection accuracy.
Mute Mode: Both transmitter and receiver support silent operation, minimizing disturbances during use.
Expandable Signal Detection: Attach additional transmitters to extend coverage or differentiate multiple signals effectively.
Compact and Durable: Built for toughness and portability, ensuring longevity even in demanding environments.
Auto Power Off: The device intelligently powers off within 10 minutes of inactivity, conserving energy.
Backlight Function: Enhanced visibility in various lighting conditions for uninterrupted operation.
Mute Function: Operate quietly when necessary, ideal for noise-sensitive environments.
Specifications:
Voltage Measurement Range (Transmitter): 12V-400V (AC / DC)
Output Signal (Transmitter): 125KHz
Voltage (Transmitter): Up to 400V (AC / DC)
Cable Depth Measurement (Receiver): 0-2.5m (wall / underground cable)
Main Voltage Measurement (Receiver): 0-0.4m
Work Environment: 40°C
Storage Temperature: 60°C
Relative Humidity (no condensation): Transmitter Max: 80%; Receiver Max: 80%
Measuring Height: Transmitter Max: 2000m; Receiver Max: 2000m
Package Includes:
1 Transmitter
1 Receiver
1 User Manual
2 Alligator Clips (black, red)
2 Test Leads (black, red)
Elevate your cable and pipe detection capabilities with the Noyafa NF-826 Wire Tracker. Engineered for accuracy, reliability, and user-friendly operation, it's the ultimate choice for professionals who demand precision in every project.
Don't miss out on this cutting-edge solution – order your Noyafa NF-826 Wire Tracker today and experience detection like never before.
Additional information
| | |
| --- | --- |
| Weight | 1500 g |
| Dimensions | 300 × 200 × 80 mm |
---
Only logged in customers who have purchased this product may leave a review.