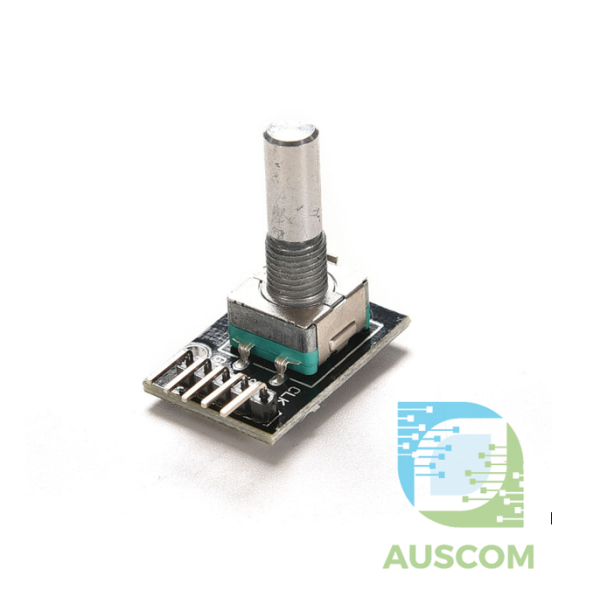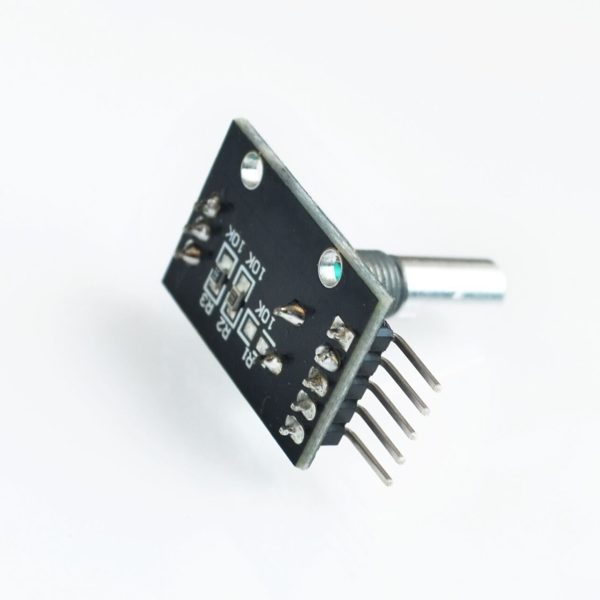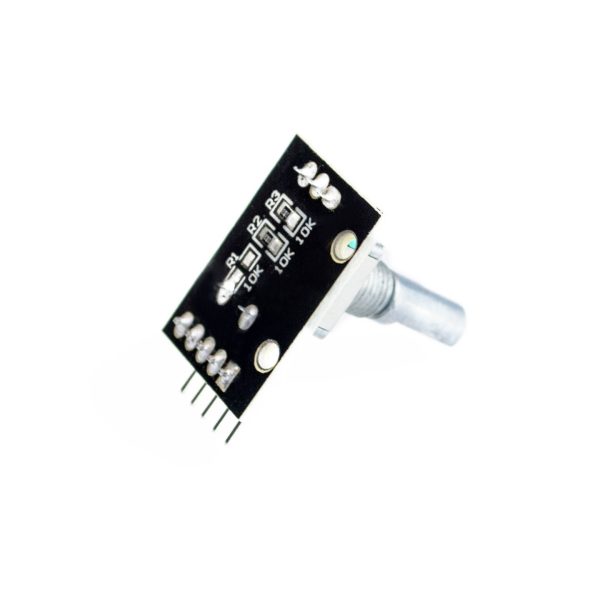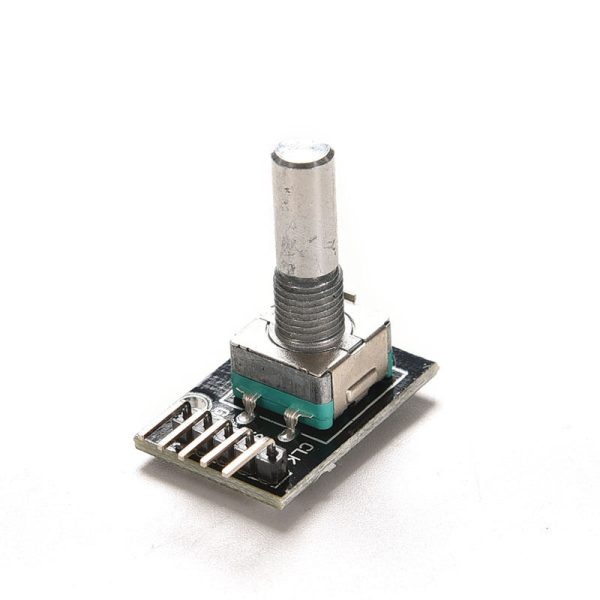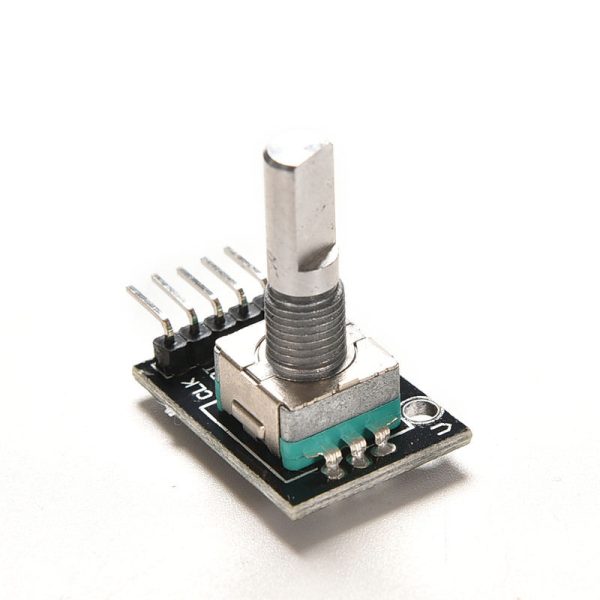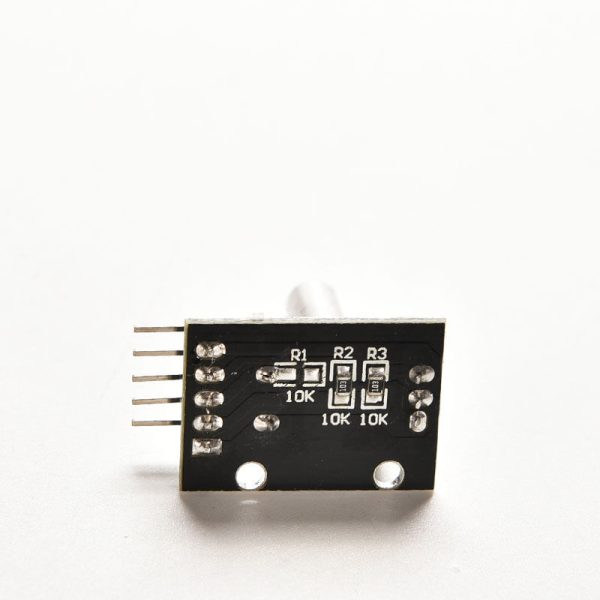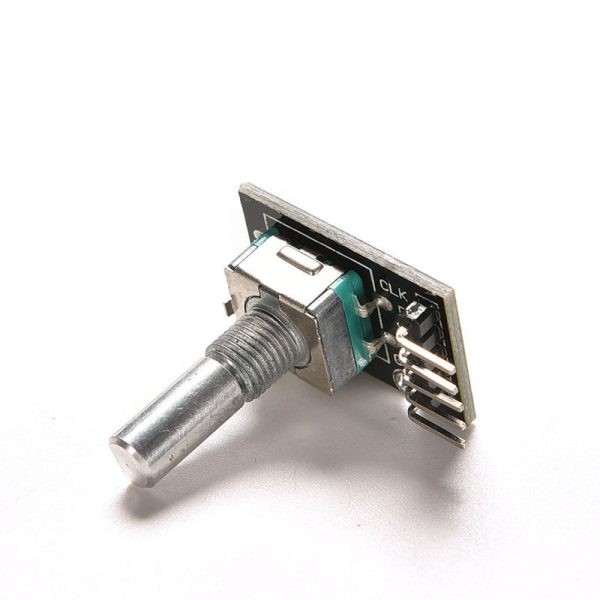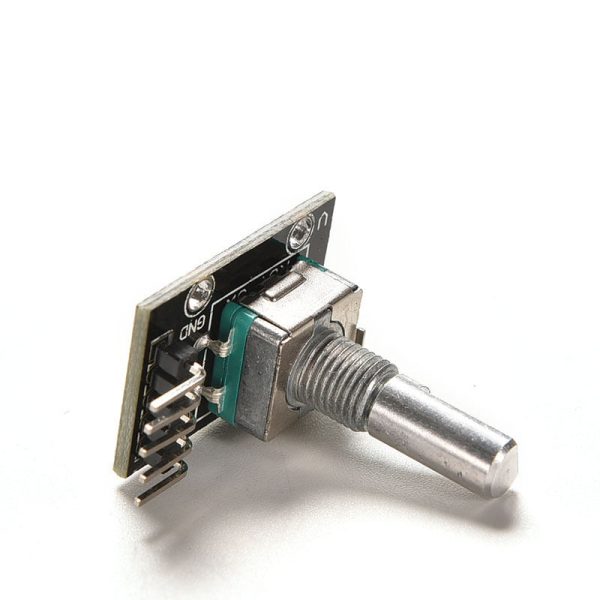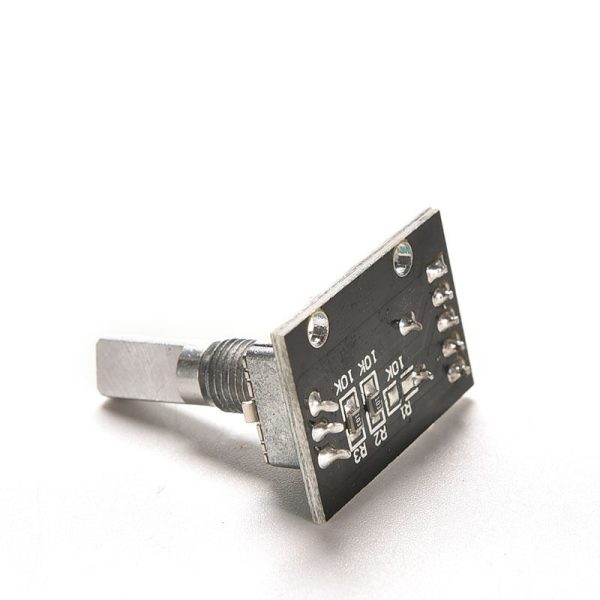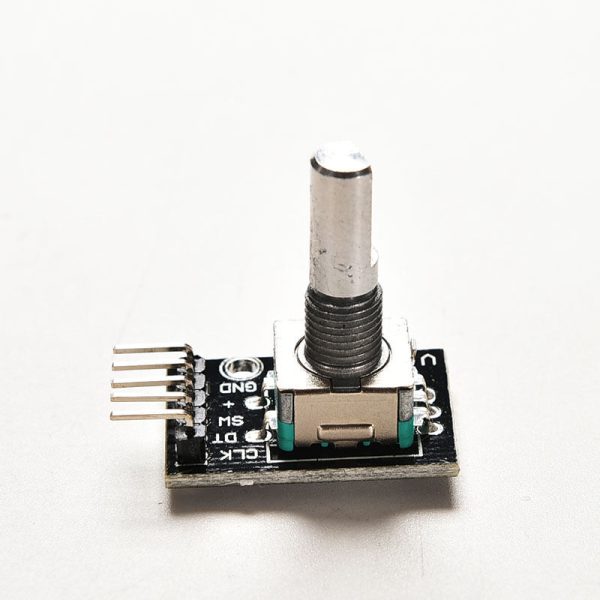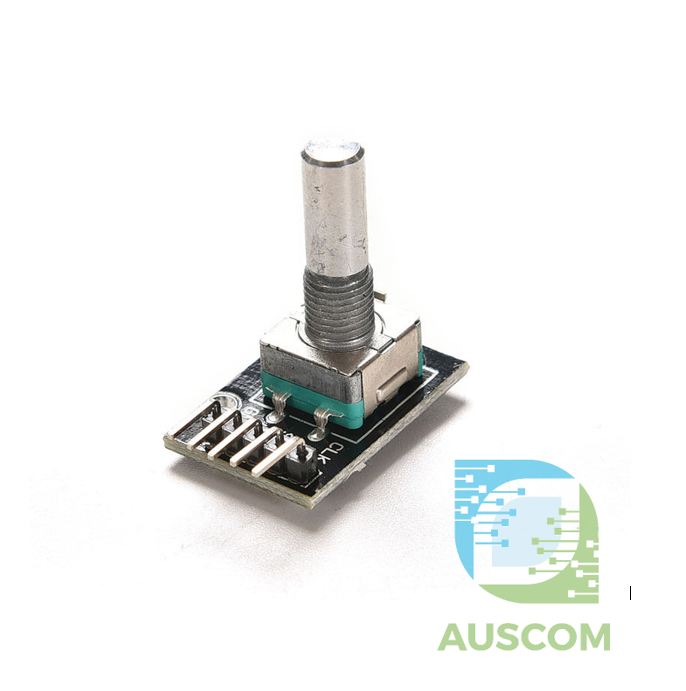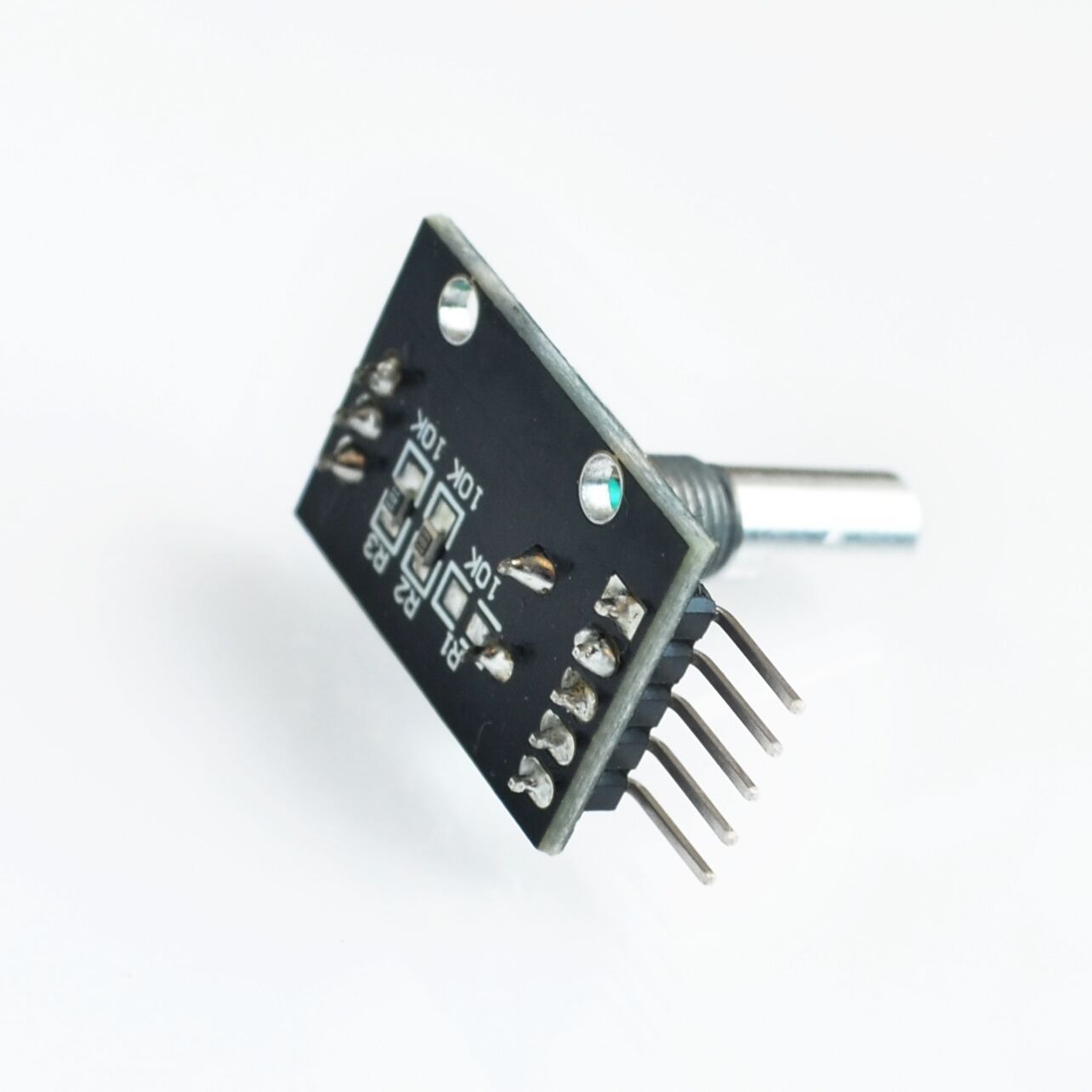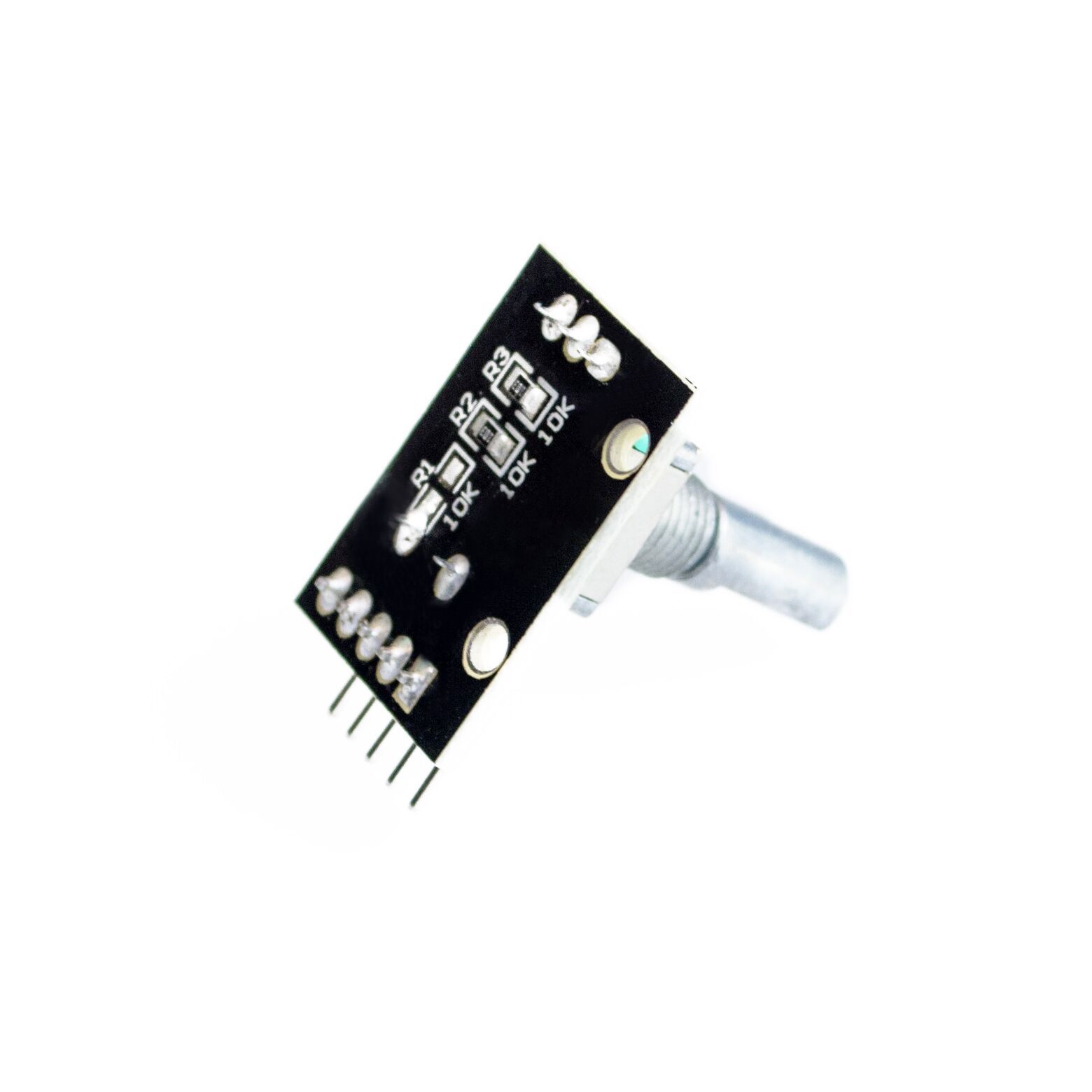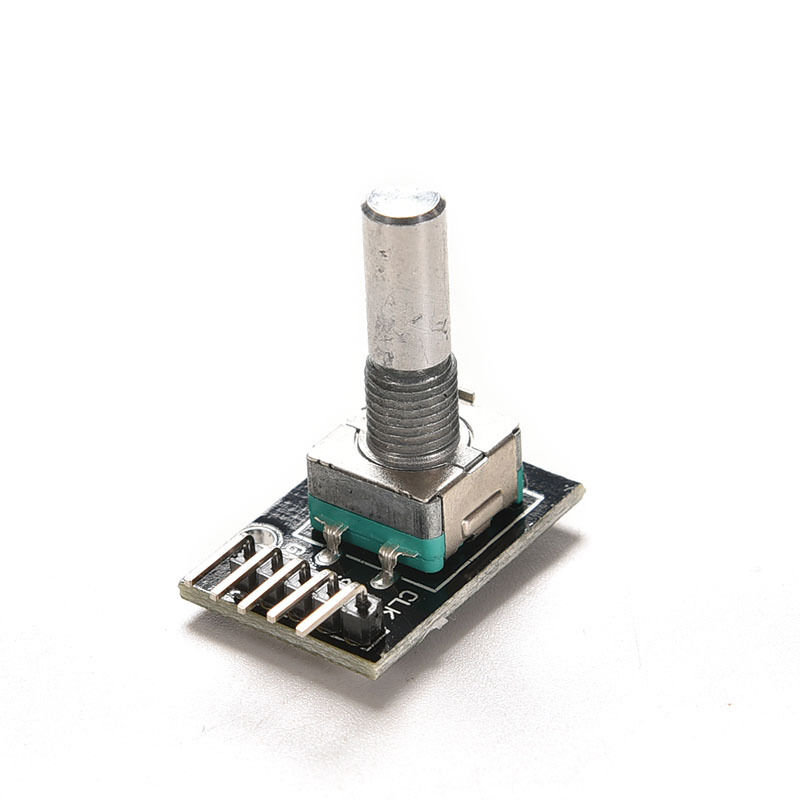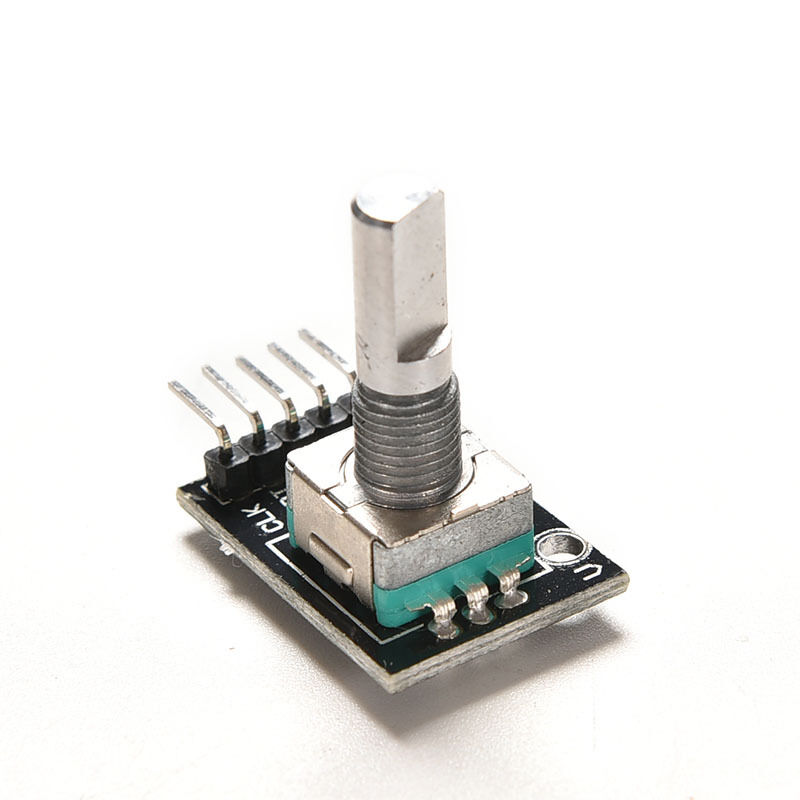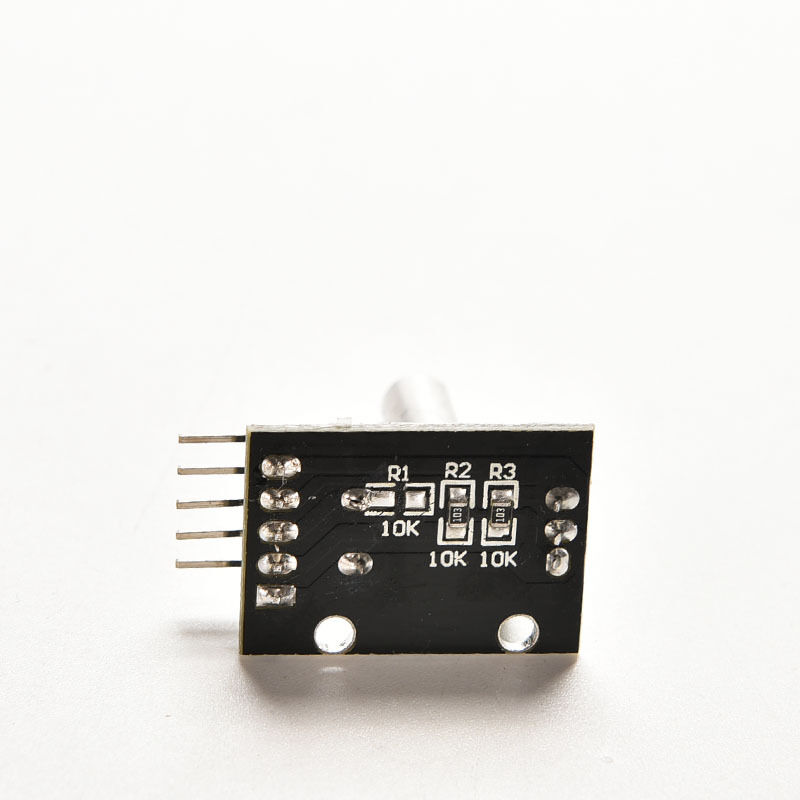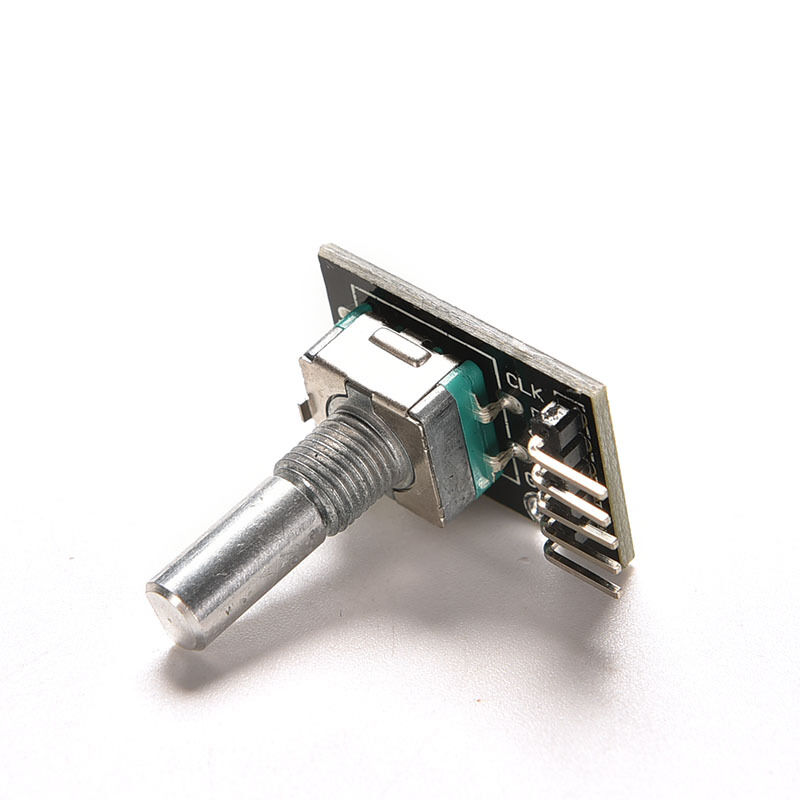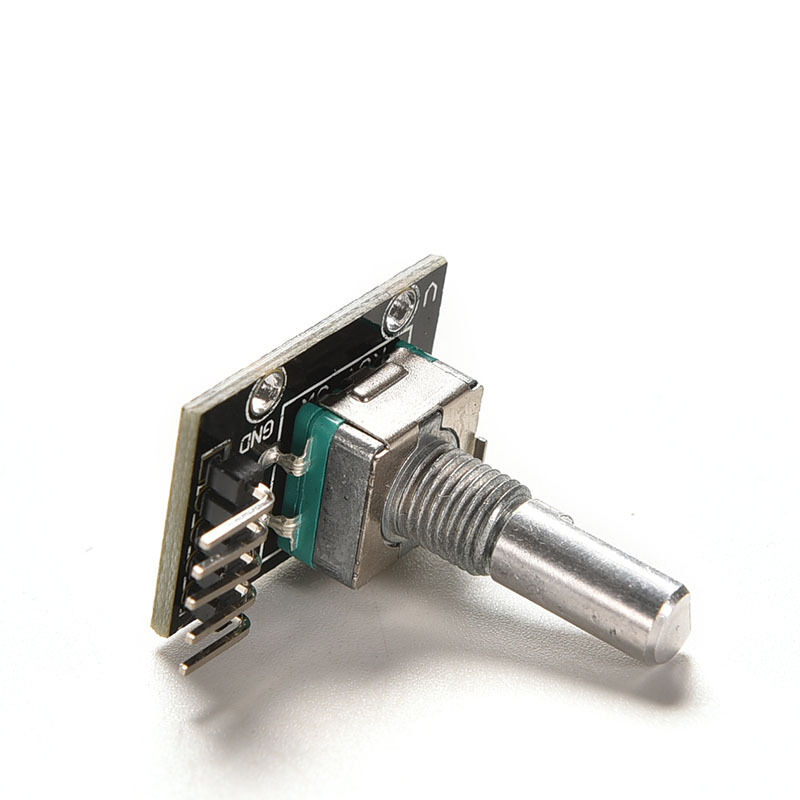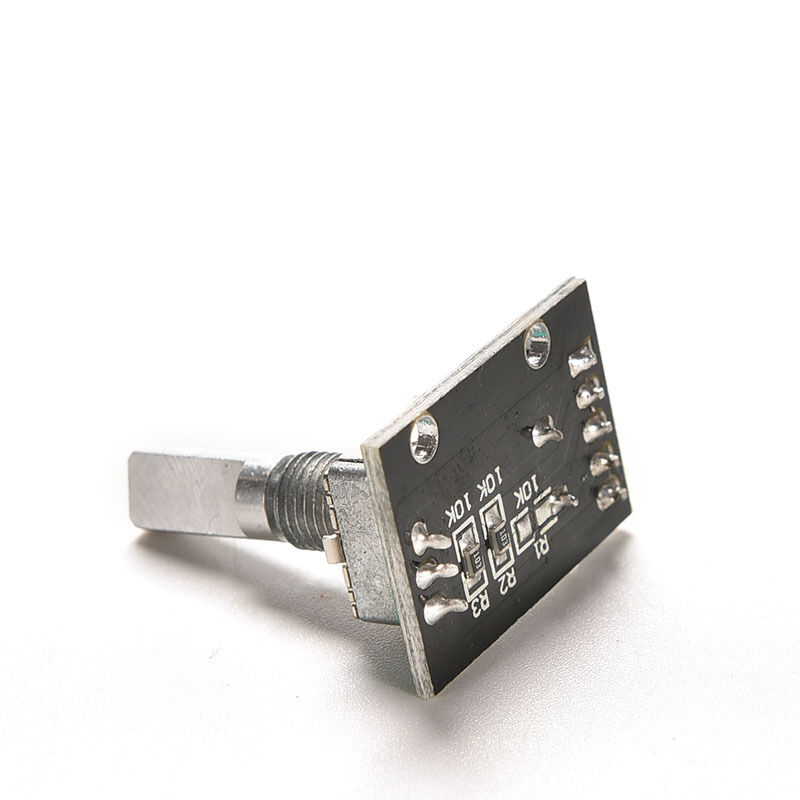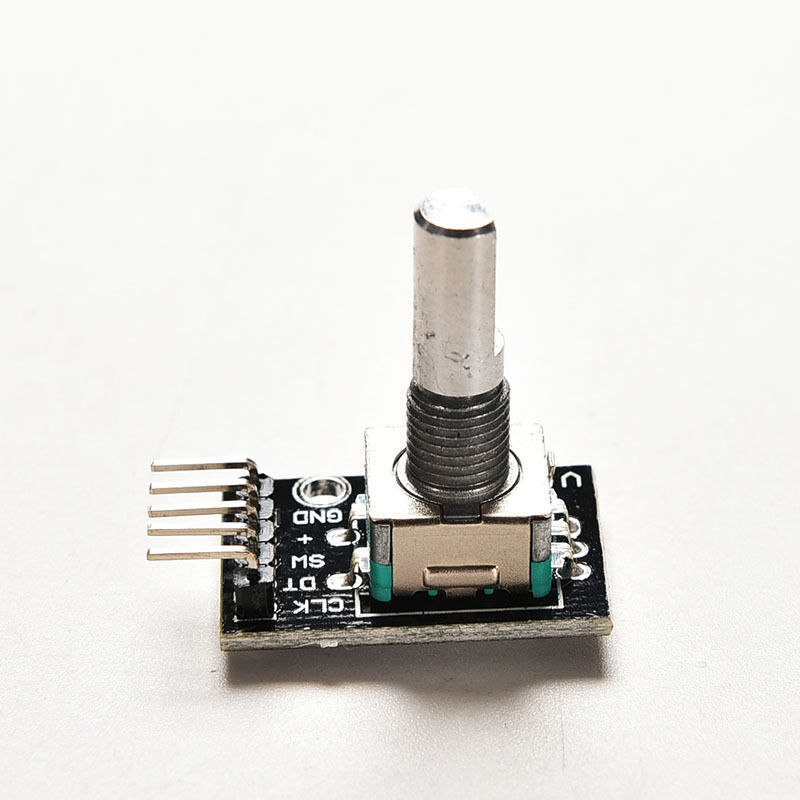 Rotary Encoder Module Brick Sensor for Arduino KY-040
$4.80 Inc. GST
Compare
Compare
Description
Additional information
Reviews (0)
Description
Enhance your Arduino or Raspberry Pi projects with the KY-040 Rotary Encoder Module Brick Sensor. This versatile module enables seamless volume and menu control, elevating your user experience. Designed for both convenience and precision, the KY-040 Rotary Encoder combines absolute encoder capabilities with an integrated reset switch and pull-up resistors.
Immerse yourself in its compact and user-friendly design. Turn the encoder knob effortlessly to discover a spectrum of possibilities—each movement accompanied by tactile clicks that affirm your actions. And with the option to press the knob like a button, your interaction becomes even more intuitive.
Installation is a breeze. Choose between utilizing the included nut and washer for mounting, or leverage the module's built-in PCB holes for seamless integration. Unlock a world of flexibility as the rotary encoder boasts 20 distinct positions within a single rotation. Say goodbye to limitations found in traditional potentiometers, as this encoder offers limitless rotation in both directions, translating your motions into precise digital outputs.
Powering the module is as simple as connecting it to a 5V supply, making integration hassle-free. Crafted from high-quality electronic components and a durable PCB, the KY-040 Rotary Encoder Module stands the test of time.
Technical Details:
Dimensions: Approximately 31mm x 19mm x 29mm (1.22″ x 0.75″ x 1.14″)
Operating Voltage: 5V
Pulse Count: 20
Experience true innovation through rotation. Effortlessly count pulses in both forward and reverse directions as you turn the encoder, unleashing a stream of output frequencies. Unlike traditional rotary potentiometers, the KY-040's counting knows no bounds, granting you freedom of movement.
Don't just interact, reset your experience. Utilize the encoder's integrated reset button to return to the initial state, setting the count back to zero.
Package Contents:
1x KY-040 Rotary Encoder Module
1x Nut and Washer
Elevate your projects with the KY-040 Rotary Encoder Module Brick Sensor—a fusion of ingenuity and practicality that propels your creative ventures forwar
Additional information
| | |
| --- | --- |
| Weight | 20 g |
| Dimensions | 260 × 160 × 20 mm |
---
Only logged in customers who have purchased this product may leave a review.