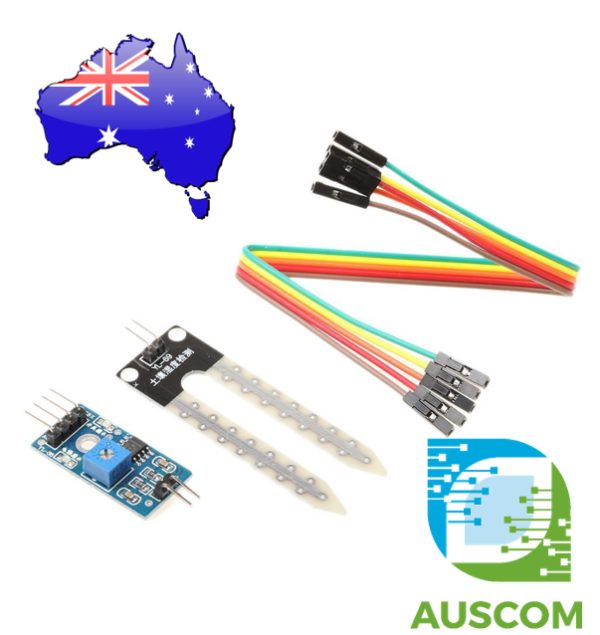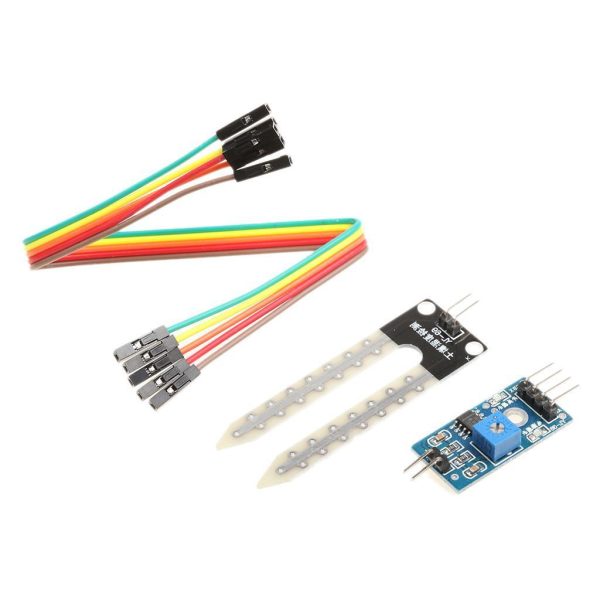 Soil Moisture Sensor Module Detection Hygrometer Arduino 5V LM393
$5.50 Inc. GST
Compare
Compare
Description
Additional information
Reviews (0)
Description
Enhance your gardening experience with our Soil Moisture Sensor Module Detection Hygrometer for Arduino. This innovative sensor is designed to detect soil moisture levels accurately, enabling you to create an efficient automatic watering system for your garden without constant monitoring.
Key Features:
Premium Quality: Our soil moisture sensor module is brand new and of the highest quality, ensuring reliable performance and durability.
Wide Voltage Range: Operating between 3.3V and 5V, this module offers flexibility in voltage input, making it compatible with various setups.
Adjustable Sensitivity: Easily fine-tune the sensitivity of the sensor using the intuitive blue digital potentiometer adjustment, giving you precise control over moisture detection.
Dual Output Modes: Benefit from enhanced accuracy with the dual output mode. The analog output provides precise readings for thorough monitoring.
Easy Installation: The module comes with a convenient fixed bolt hole that simplifies the installation process, getting you up and running swiftly.
Intuitive Indicators: Equipped with a red power indicator and a green digital switching output indicator, the module keeps you informed about its status at a glance.
Stability Assured: The inclusion of the LM393 comparator chip guarantees stable and consistent performance over time.
Compact Design: The panel PCB measures 3cm x 1.5cm, while the soil probe measures 6cm x 2cm, ensuring a compact and unobtrusive presence in your garden.
Interface Details (4-wire):
VCC: Operating voltage ranging from 3.3V to 5V.
GND: Ground connection for proper functioning.
DO: Digital output interface that provides values of 0 or 1 based on the soil moisture level.
AO: Analog output interface for obtaining more accurate soil moisture values.
How to Use:
The sensor's sensitivity to ambient humidity makes it perfect for detecting soil moisture content accurately.
Set the threshold value for soil moisture using the module. When the soil humidity surpasses this threshold, the DO port outputs a low signal.
The digital output (D0) can be directly connected to a microcontroller to monitor soil moisture levels effectively.
Utilize the DO output with a relay module to drive a buzzer, creating a soil moisture alarm system.
Connect the analog output (AO) to an AD converter for precise and detailed soil moisture readings.
Package Includes:
1 x Soil Moisture Detector Module
2 x Jumper Cables (Please note: Kit includes 2 jumper cables, as depicted in the image)
Elevate your gardening practices with our Soil Moisture Sensor Module Detection Hygrometer. Achieve optimal plant growth and maintain a flourishing garden effortlessly. Order now and experience the future of smart gardening!
Additional information
| | |
| --- | --- |
| Weight | 40 g |
| Dimensions | 260 × 160 × 20 mm |
---
Only logged in customers who have purchased this product may leave a review.