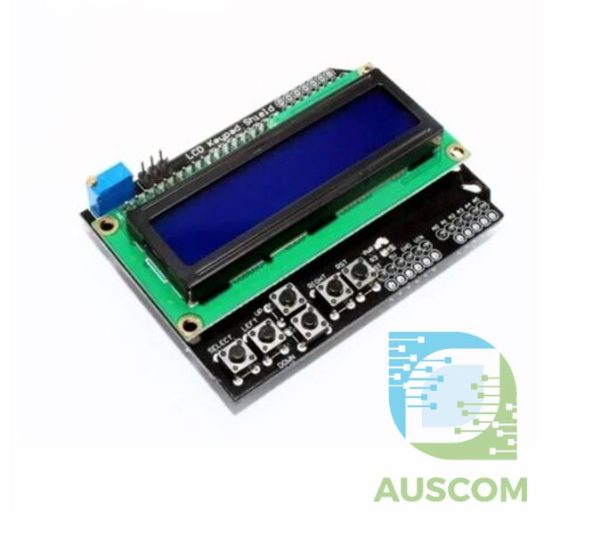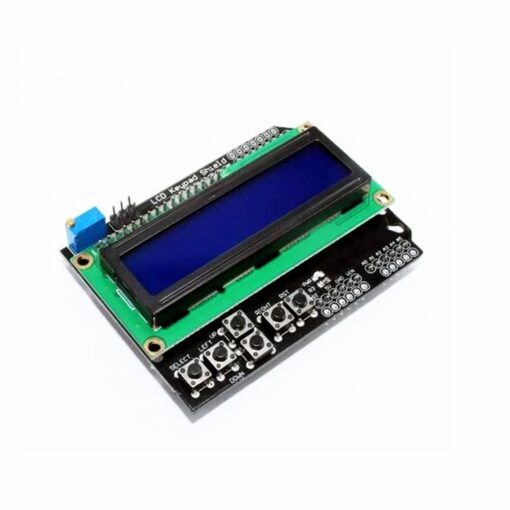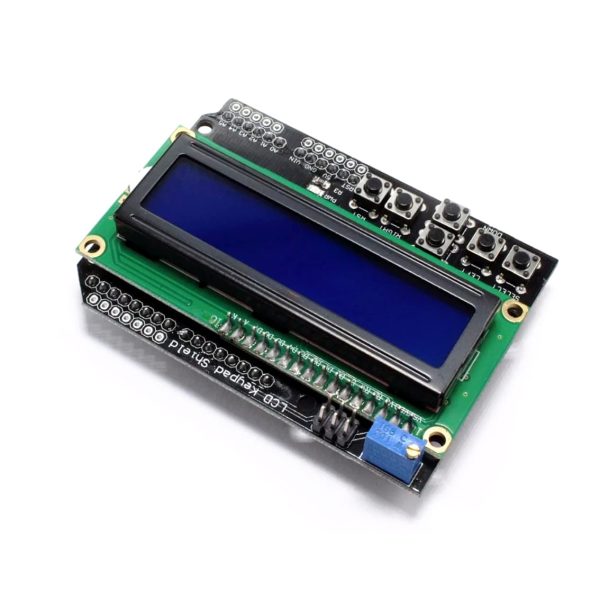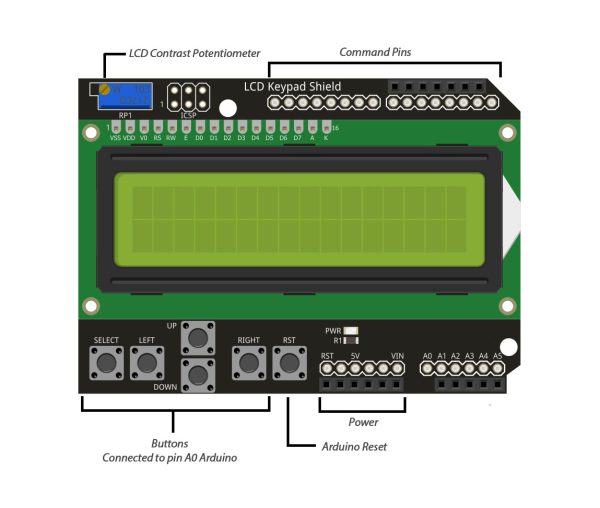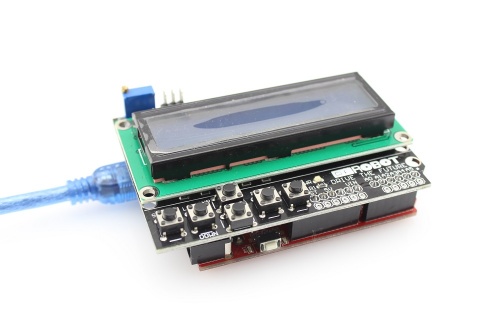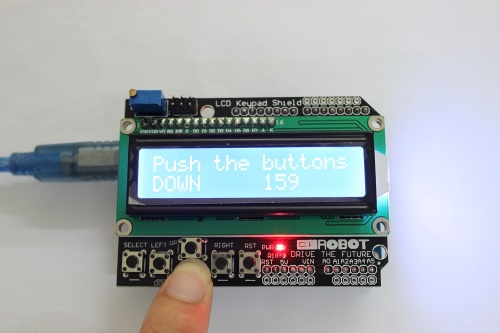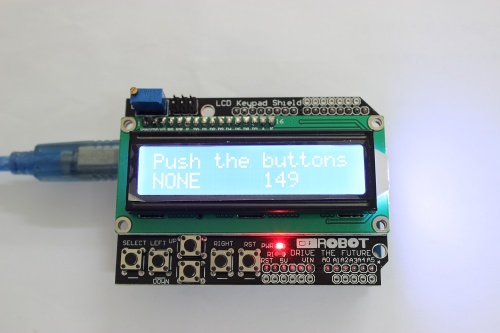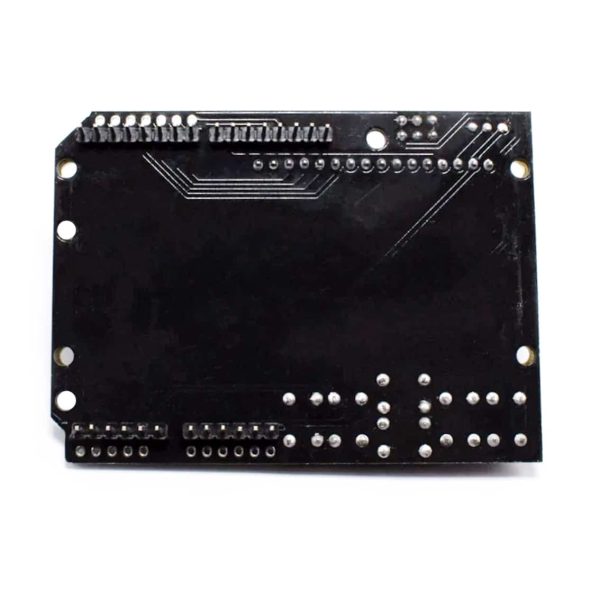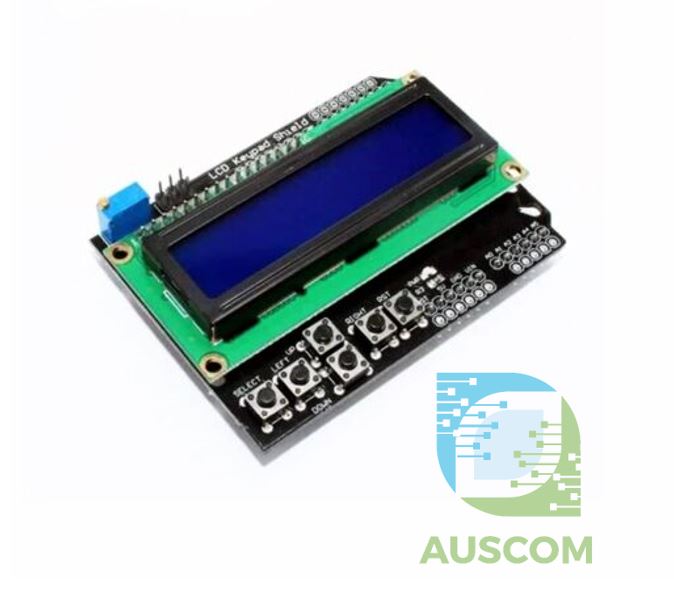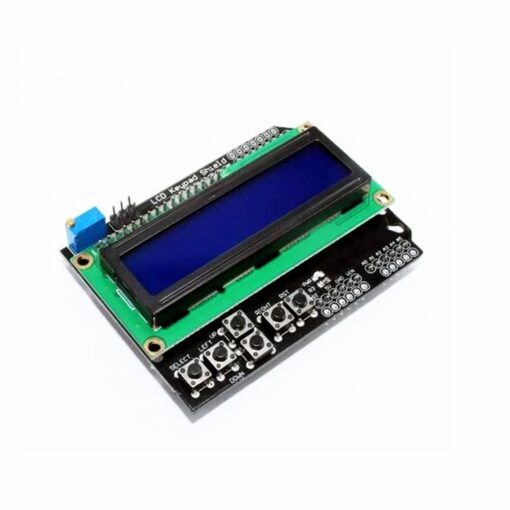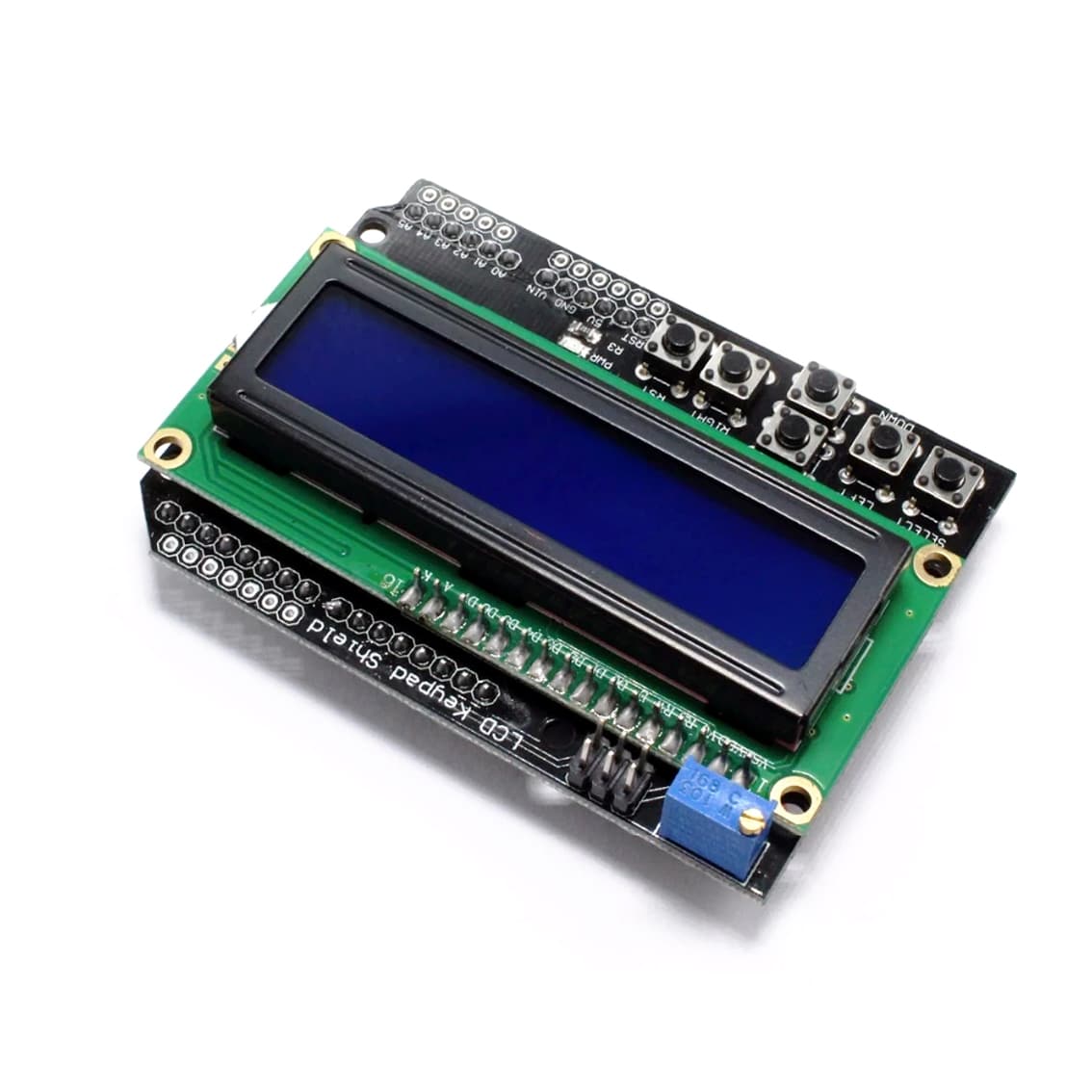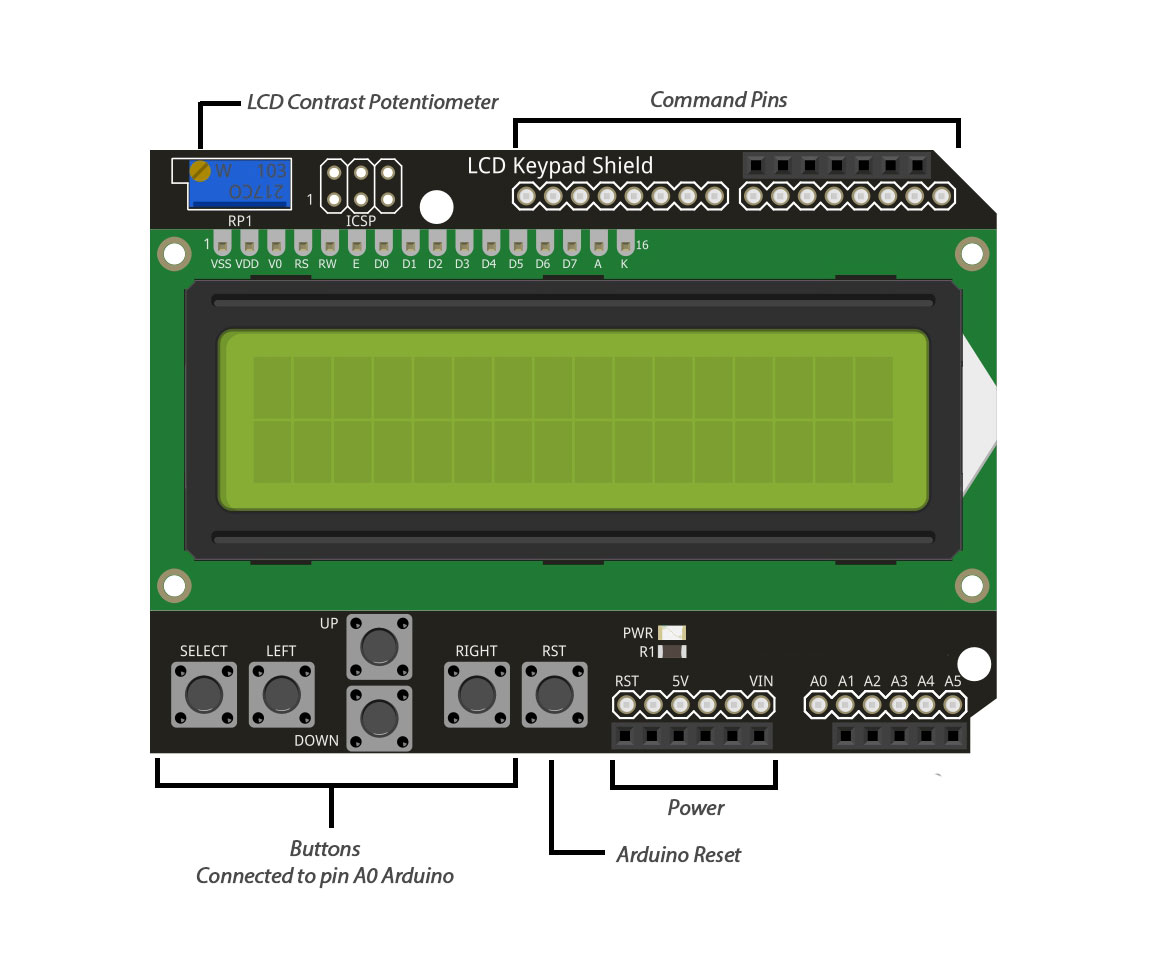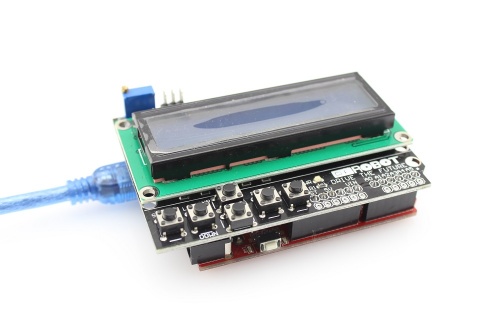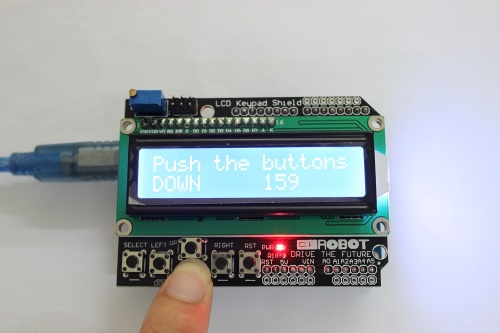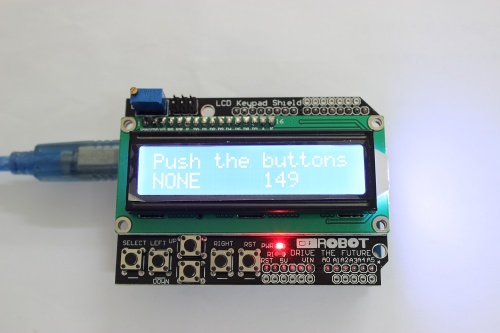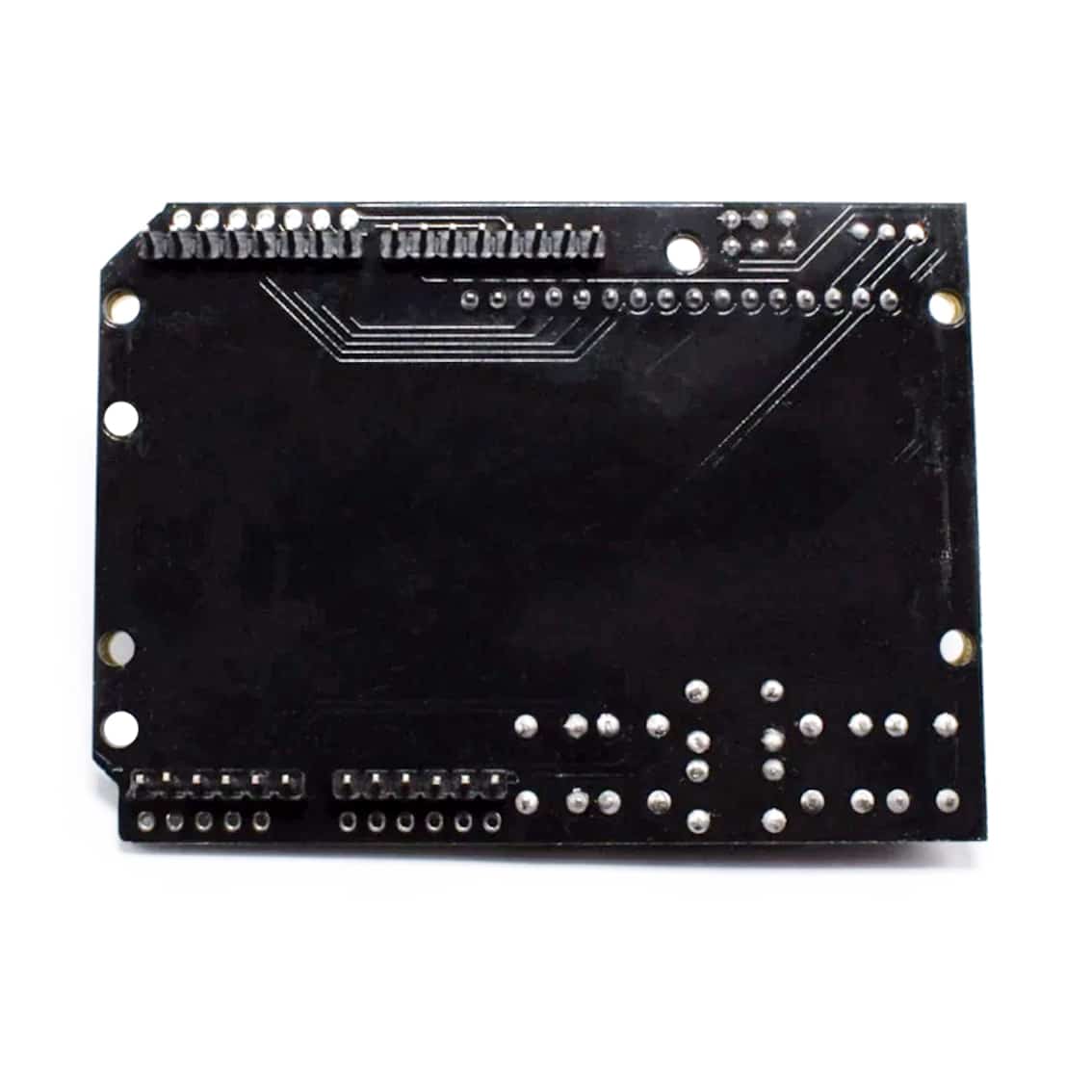 1602 16×2 Blue LCD Keypad Shield for Arduino Uno Mega 5V
$10.00 Inc. GST
Compare
Compare
Description
Additional information
Reviews (0)
Description
1602 16×2 Blue LCD Keypad Shield for Arduino Uno Mega 5V
Key Features:
16×2 character blue LCD display
5-button keypad + reset
Compatible with Arduino Uno, Mega, and similar boards
5V operation
Adjustable display contrast
Analog input A0 for button detection
Product Description: Upgrade your Arduino projects with the 1602 16×2 Blue LCD with Keypad Shield, an essential solution for enhancing user interaction and control. This versatile shield boasts a vibrant 16-character by 2-line blue LCD display combined with a responsive 5-button keypad, including a handy reset button. Whether you're navigating menus or configuring settings, this shield simplifies the process.
High-Quality Display: The 16×2 blue LCD display ensures clear and crisp information presentation. Its 4-bit parallel bus communication with the microcontroller offers seamless integration, thanks to excellent library support.
Optimal Visibility: Tailor the display to your preferences with ease using the multi-turn potentiometer, allowing you to adjust contrast for perfect visibility in any lighting conditions.
Precise Button Detection: The keypad buttons are connected to a resistor voltage divider, and the analog input A0 precisely determines which button is pressed, streamlining user input.
Board Compatibility: Designed to work seamlessly with Arduino Uno, Mega, and similar boards sharing a matching I/O pin-out, this shield operates at a reliable 5V.
Convenient Accessibility: Unused pins are readily accessible via convenient pads, simplifying customization, and a red LED indicator signals when power is applied.
Pinout / Jumpers:
D4 = LCD DB4
D5 = LCD DB5
D6 = LCD DB6
D7 = LCD DB7
D8 = RS
D9 = LCD Enable
D10 = Backlight Control
A0 = Analog value of the button pushed
Elevate your Arduino projects with the 1602 16×2 Blue LCD with Keypad Shield, offering exceptional functionality and versatility for your creative endeavors. Experience enhanced user interfaces, precise control, and crystal-clear displays today!
Additional information
| | |
| --- | --- |
| Weight | 60 g |
| Dimensions | 260 × 160 × 20 mm |
---
Only logged in customers who have purchased this product may leave a review.