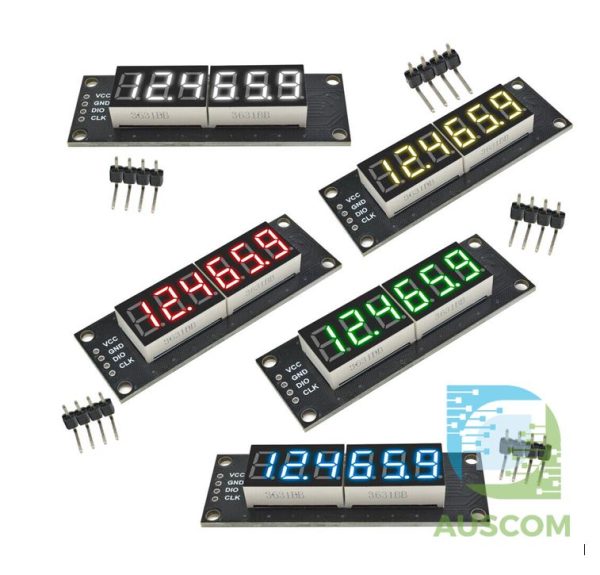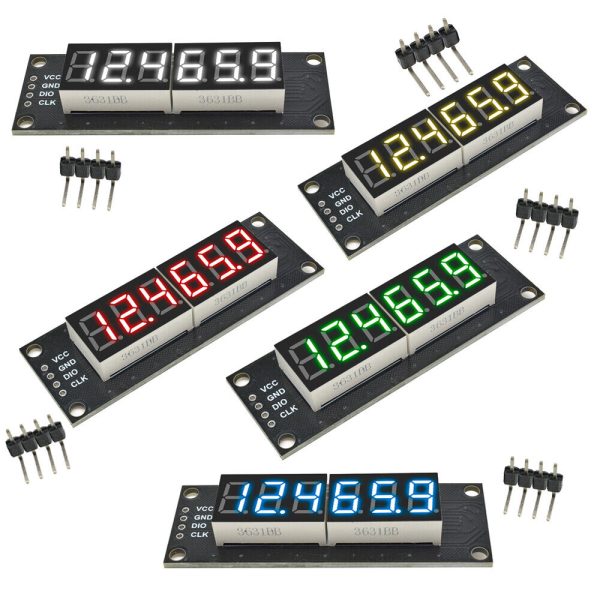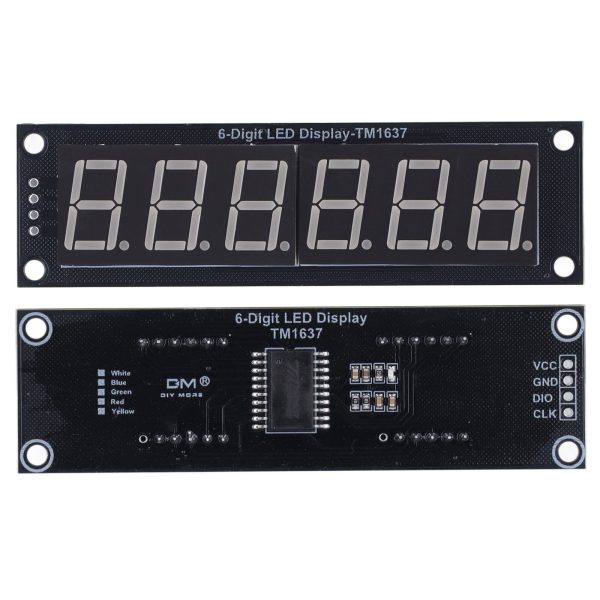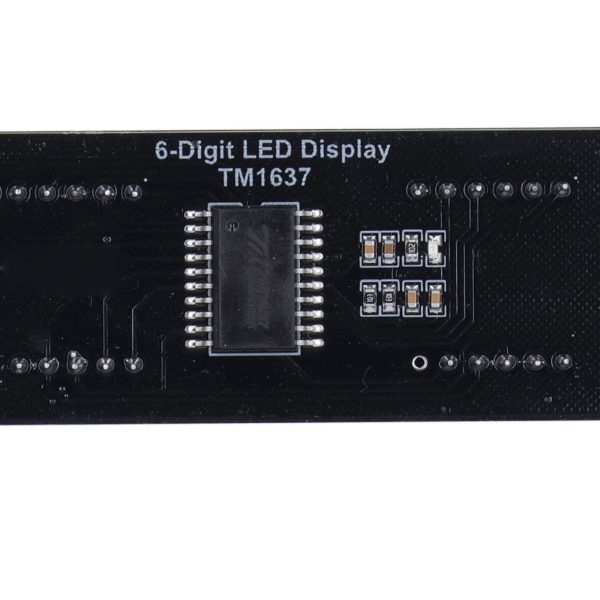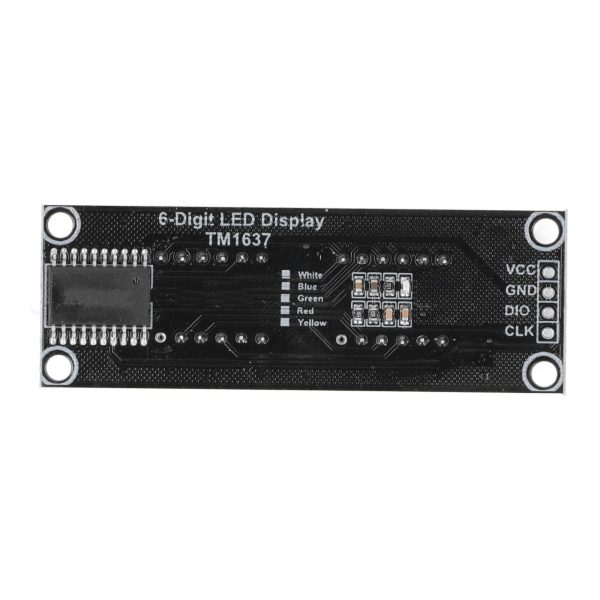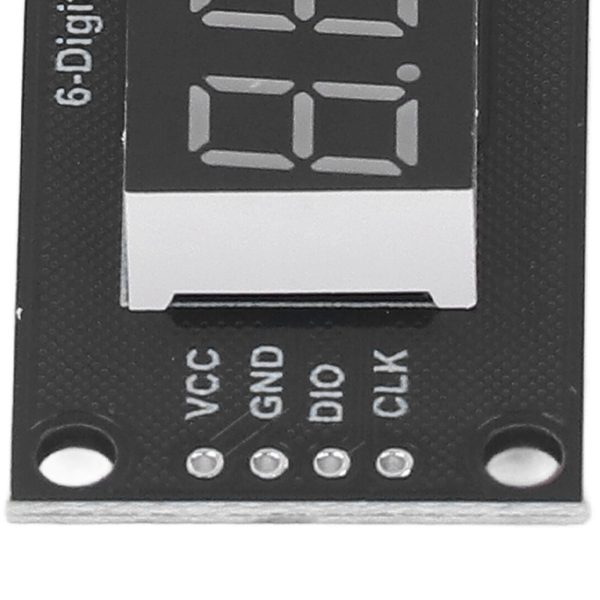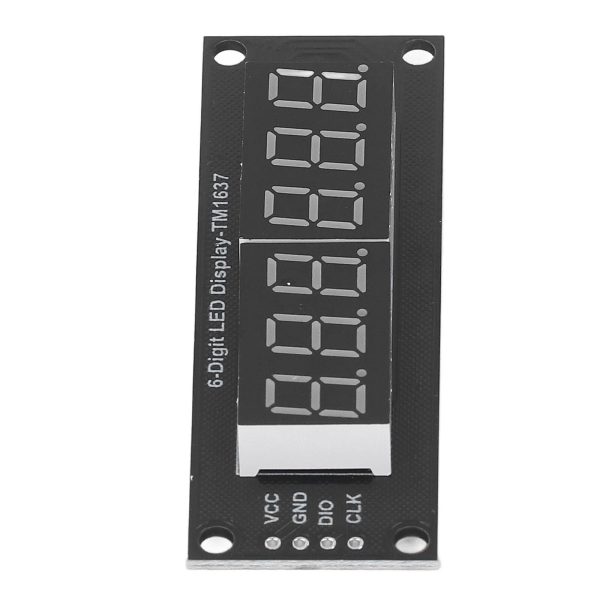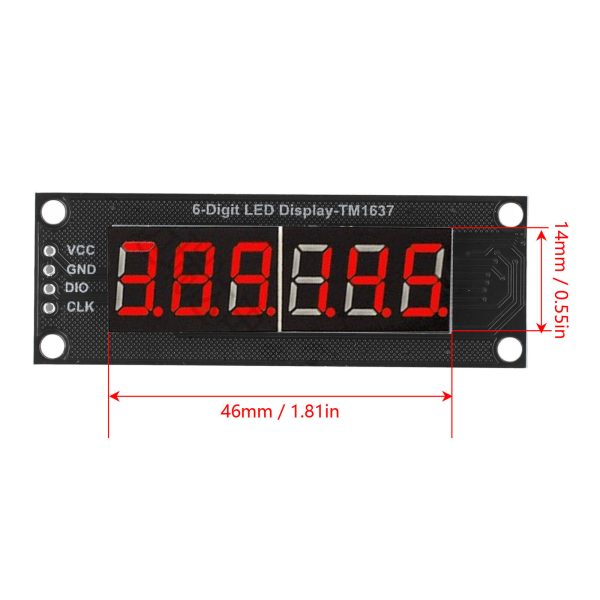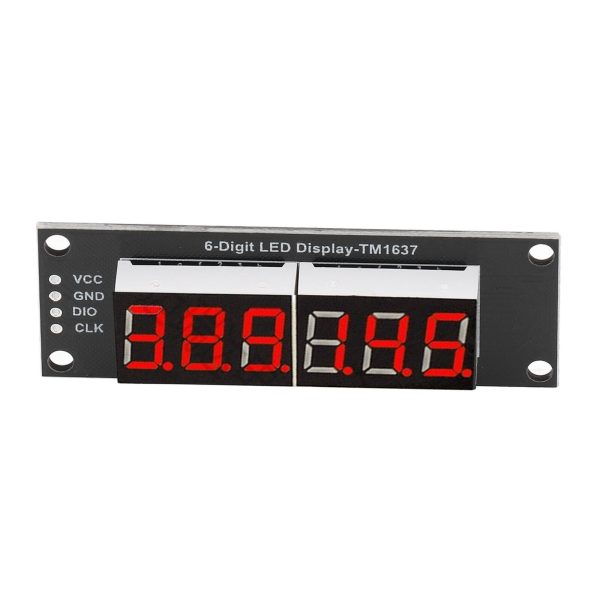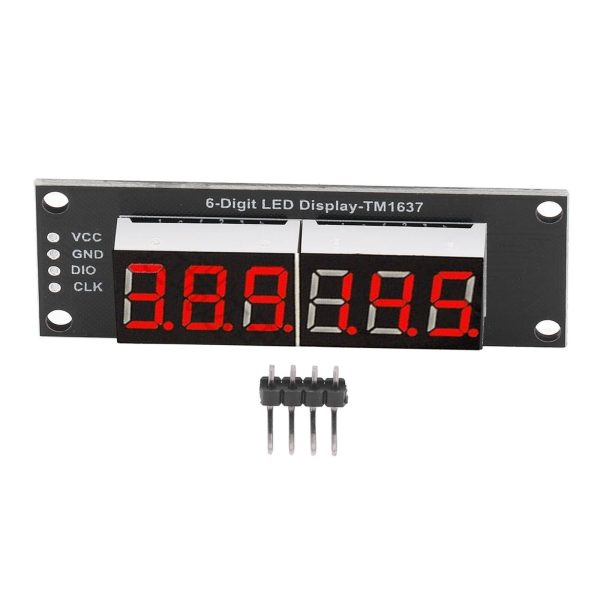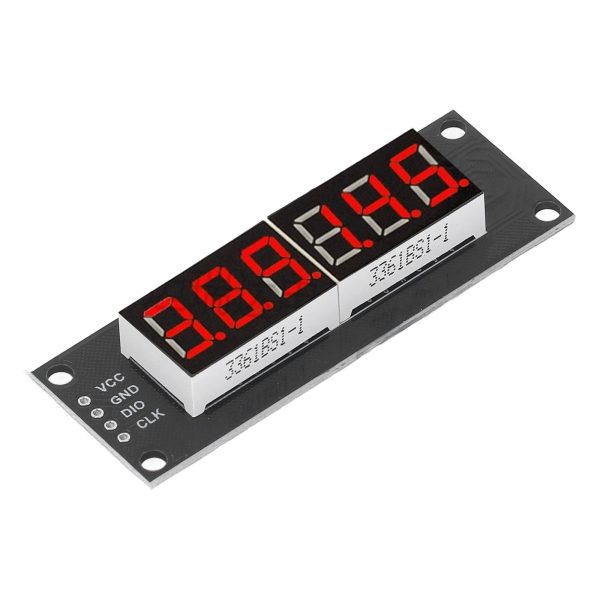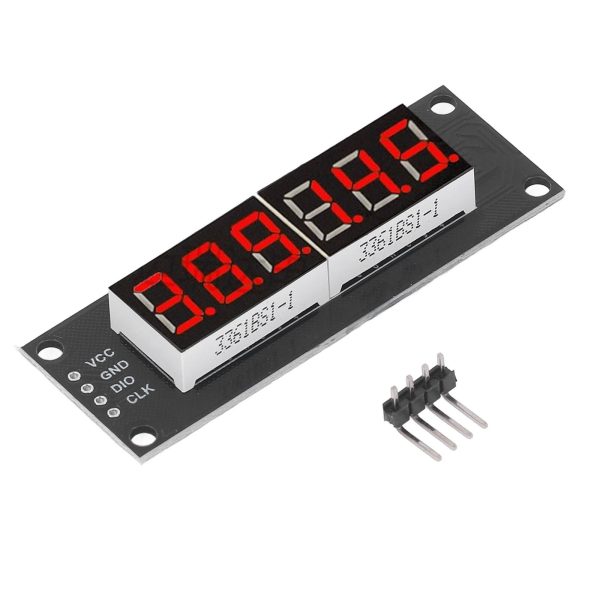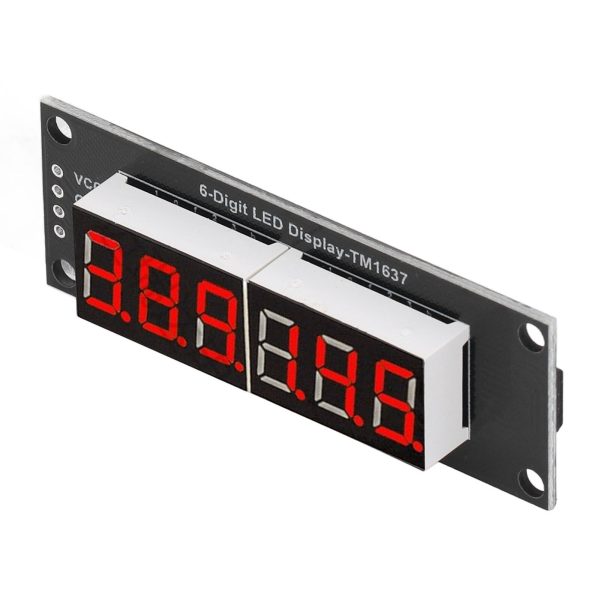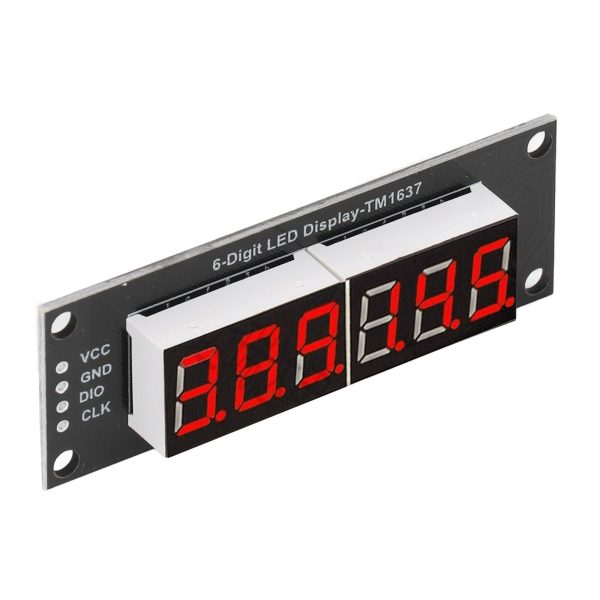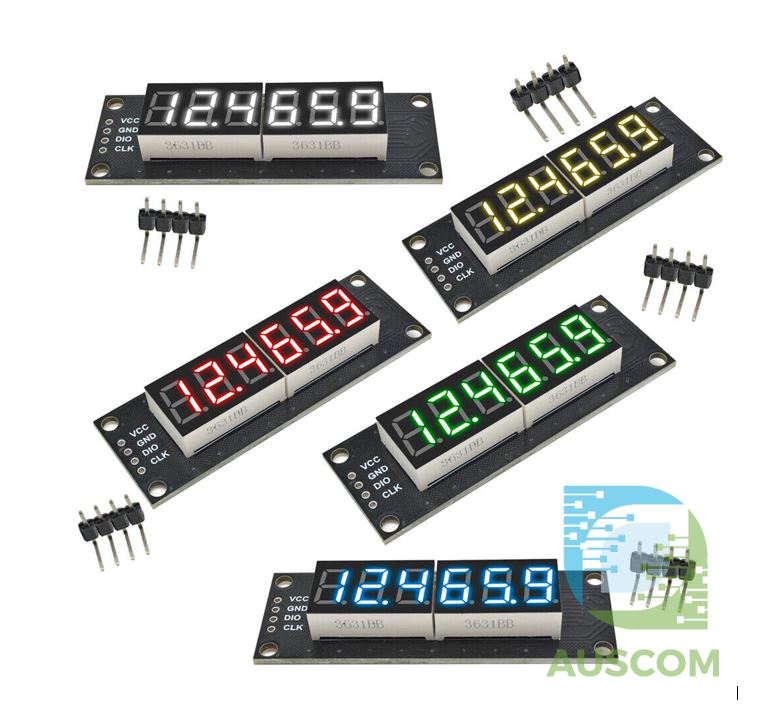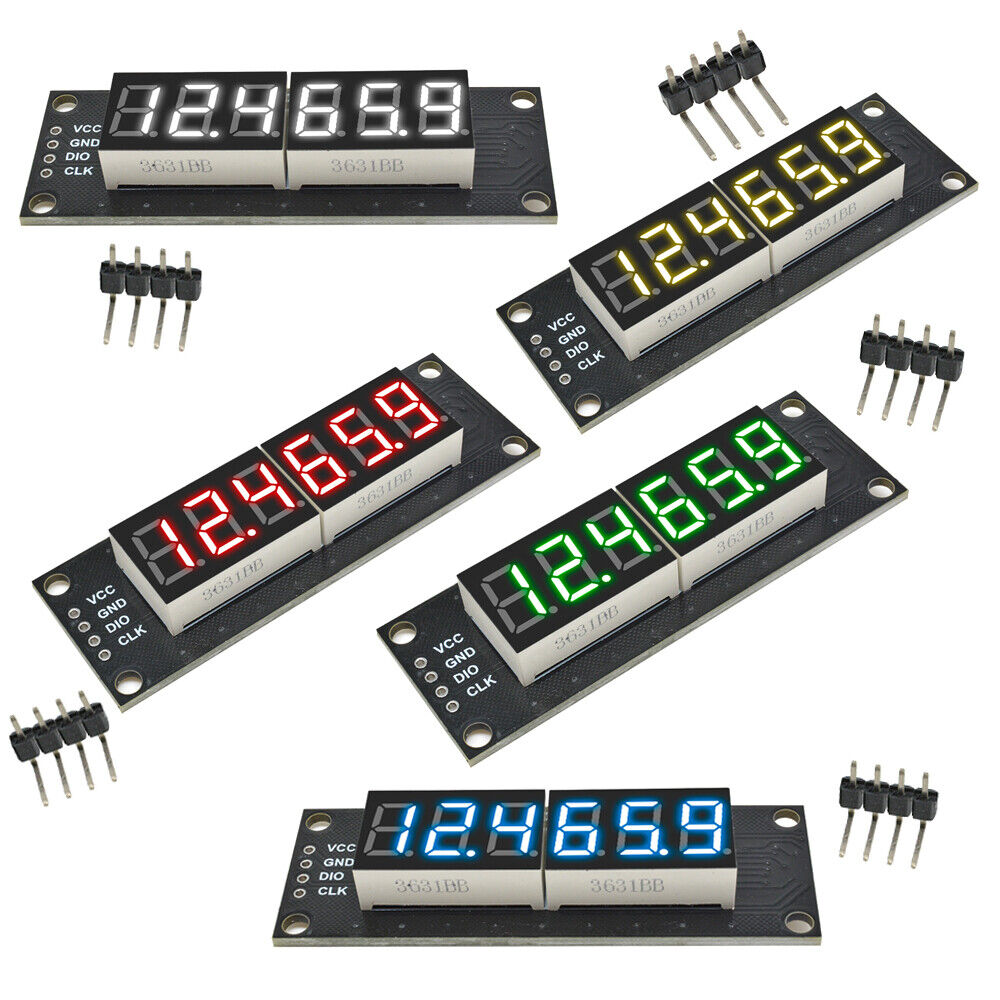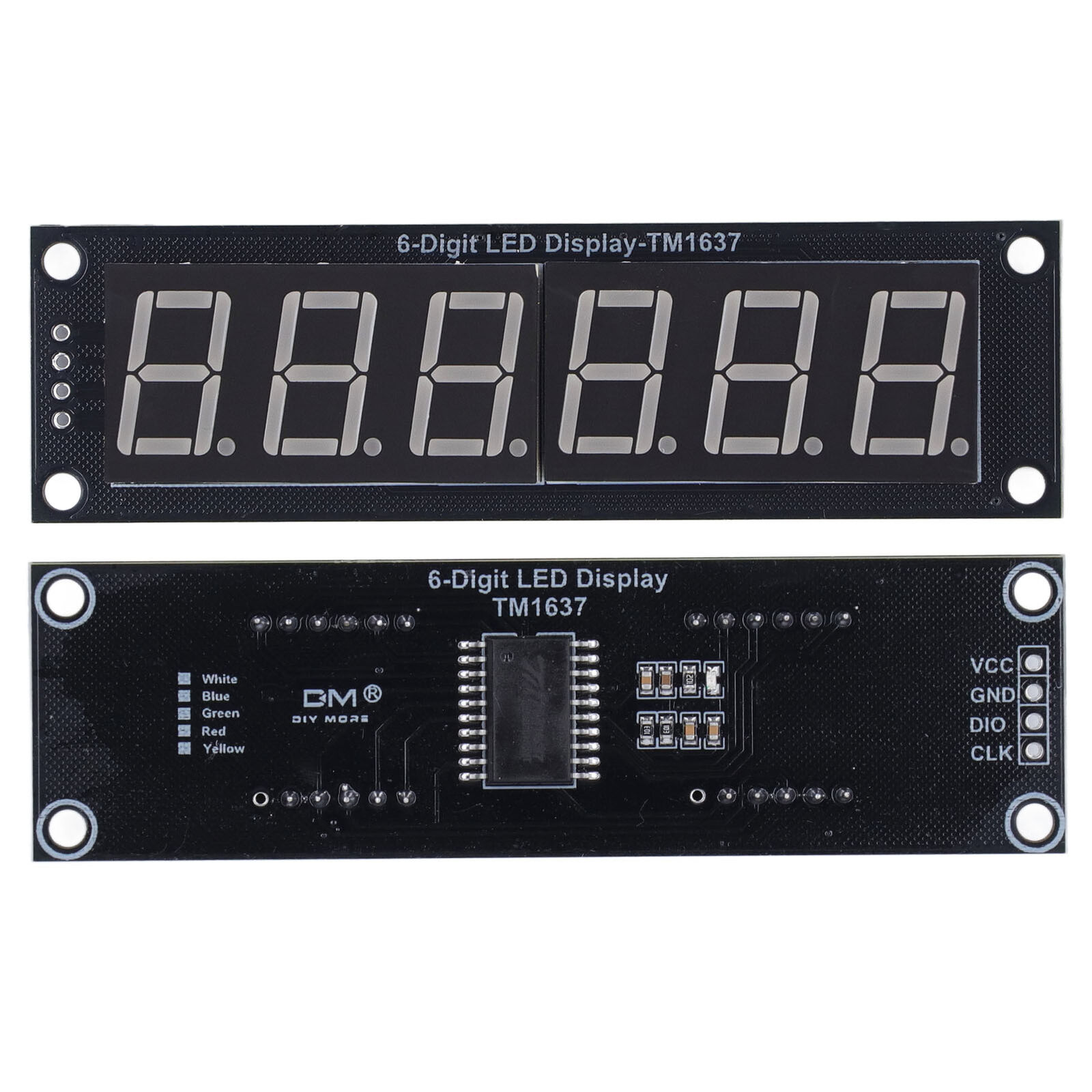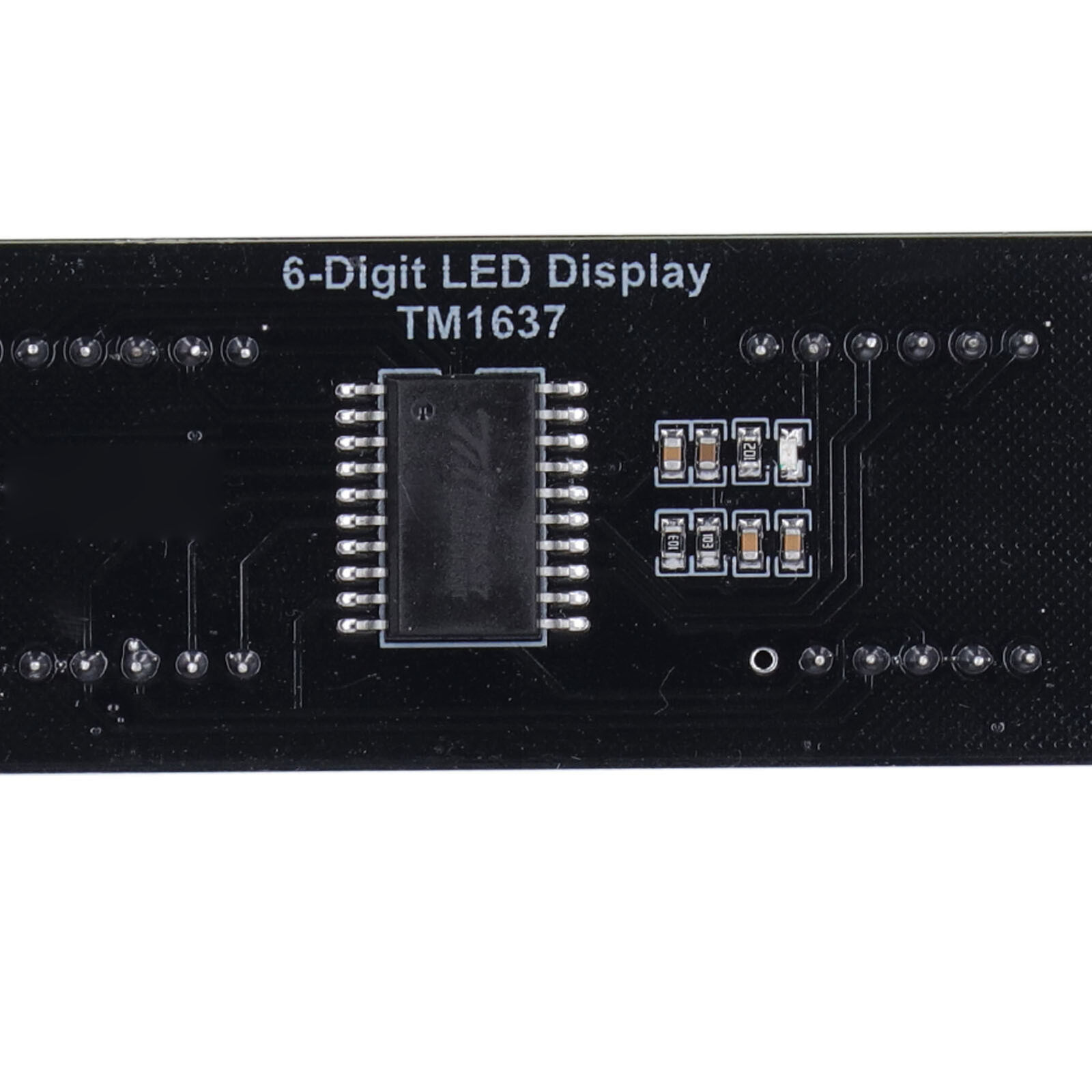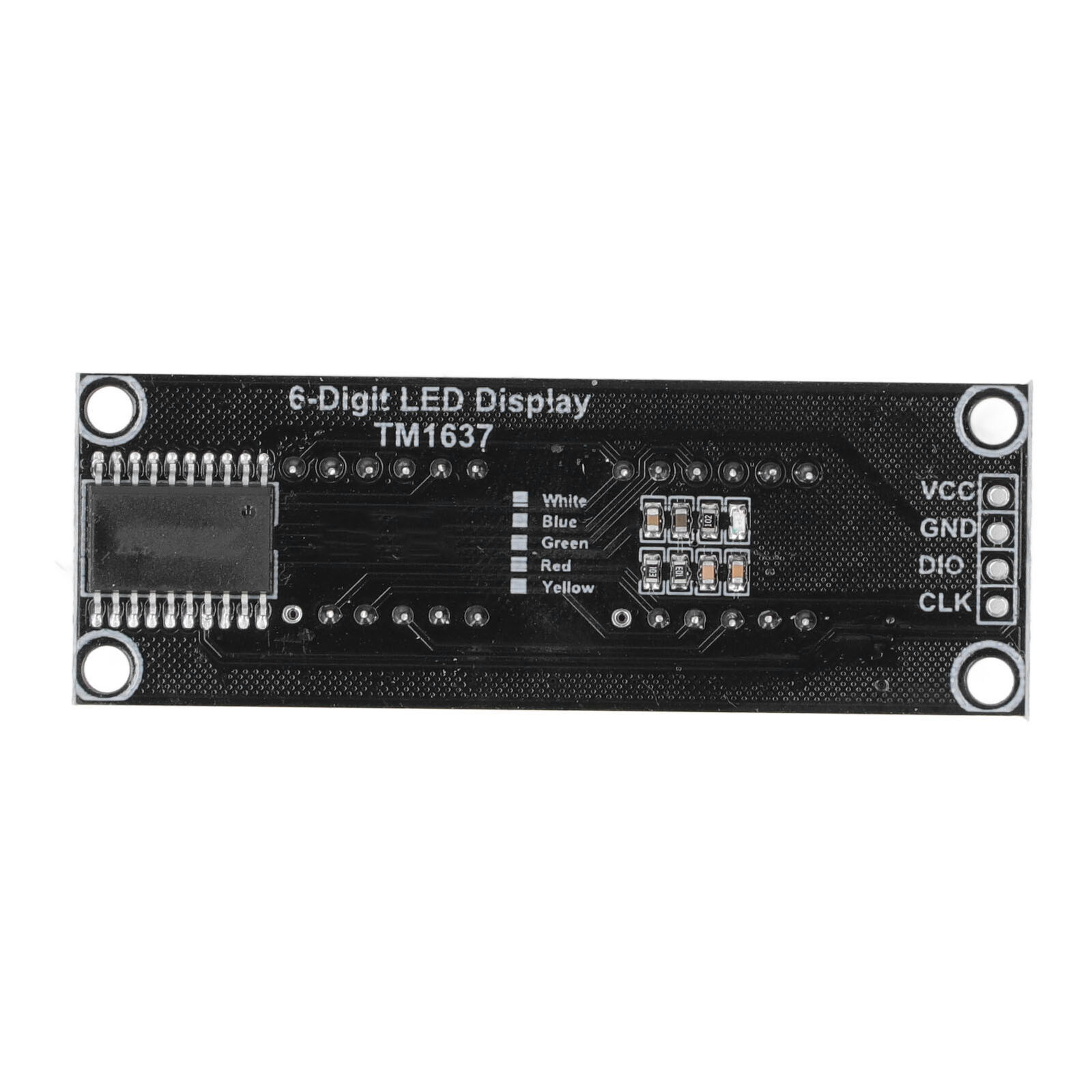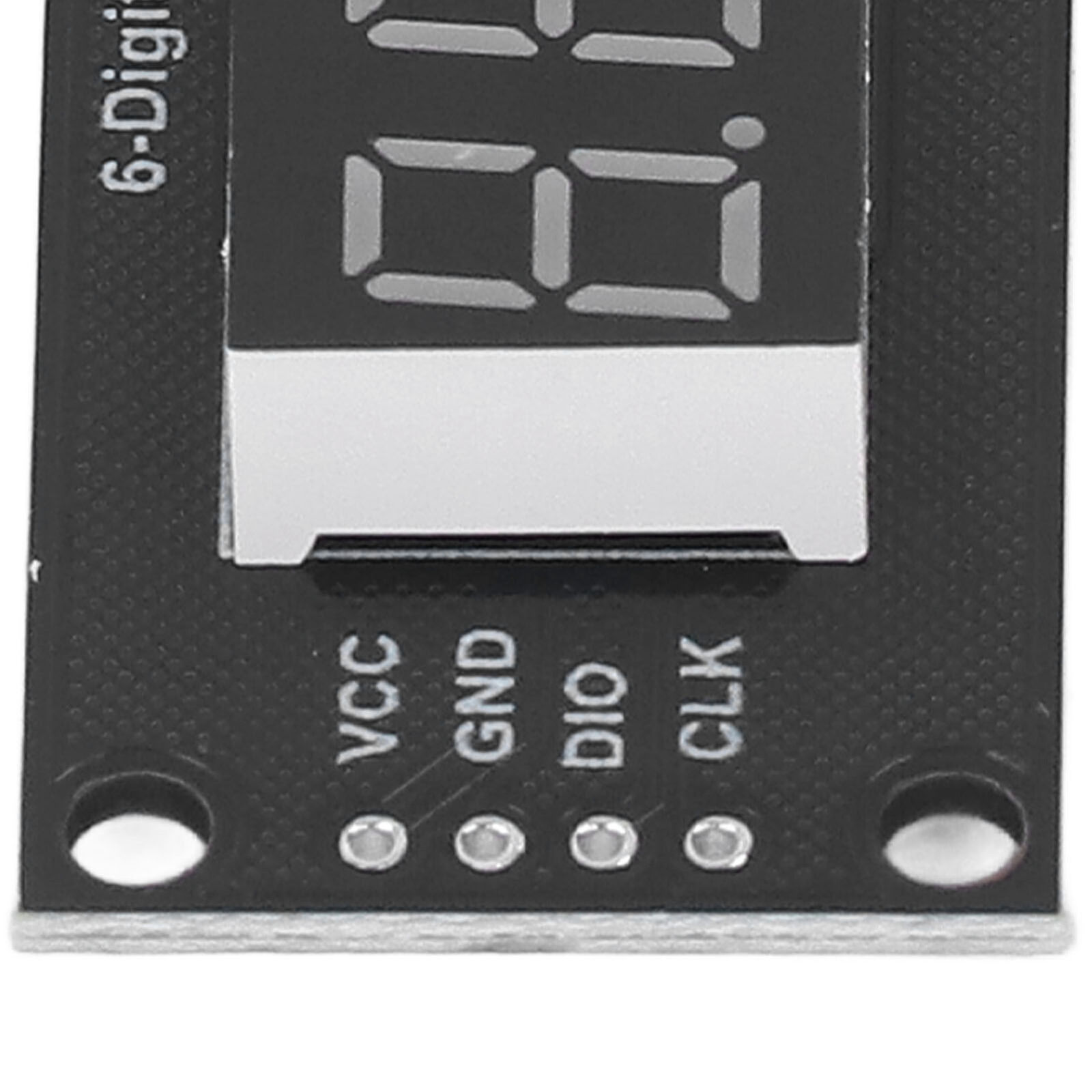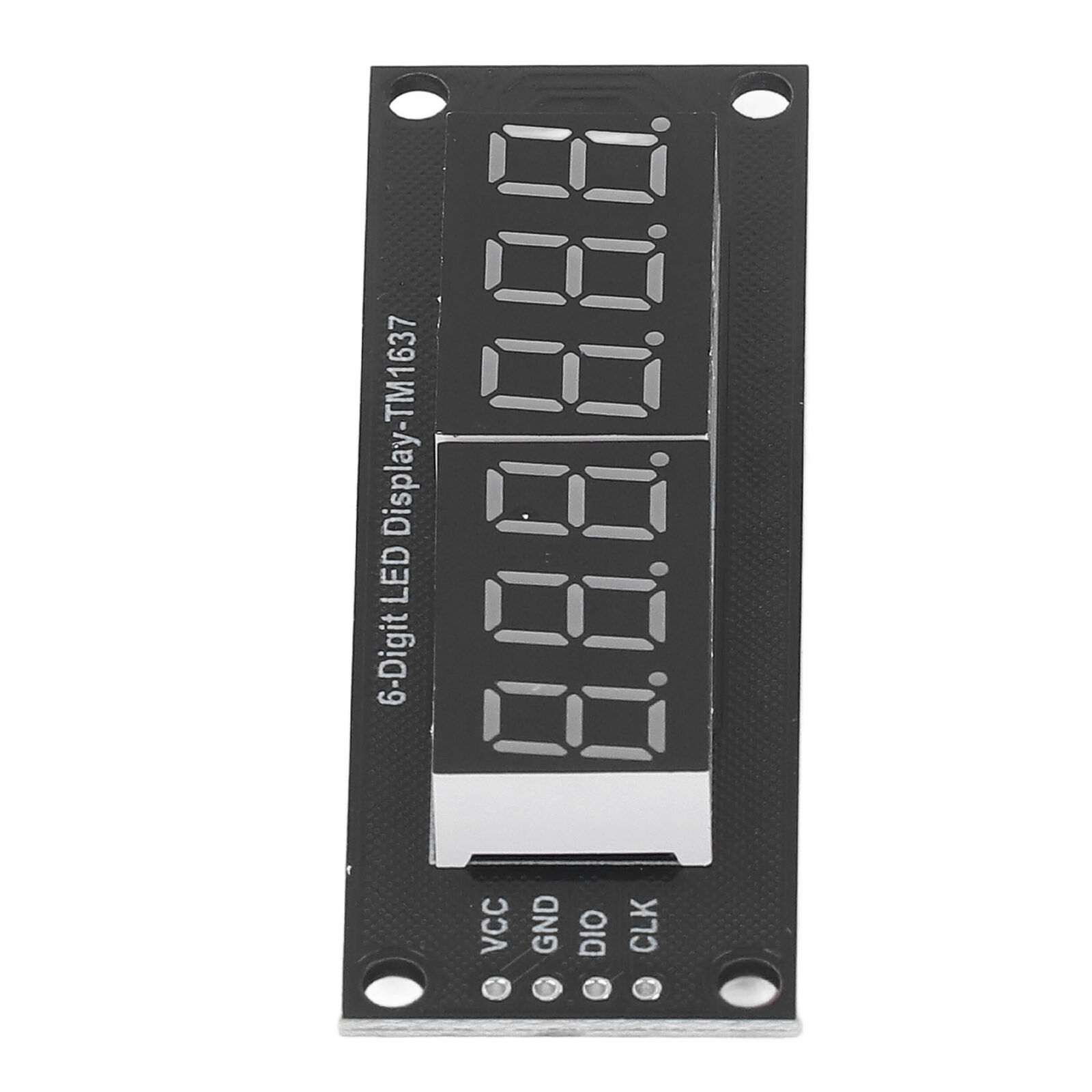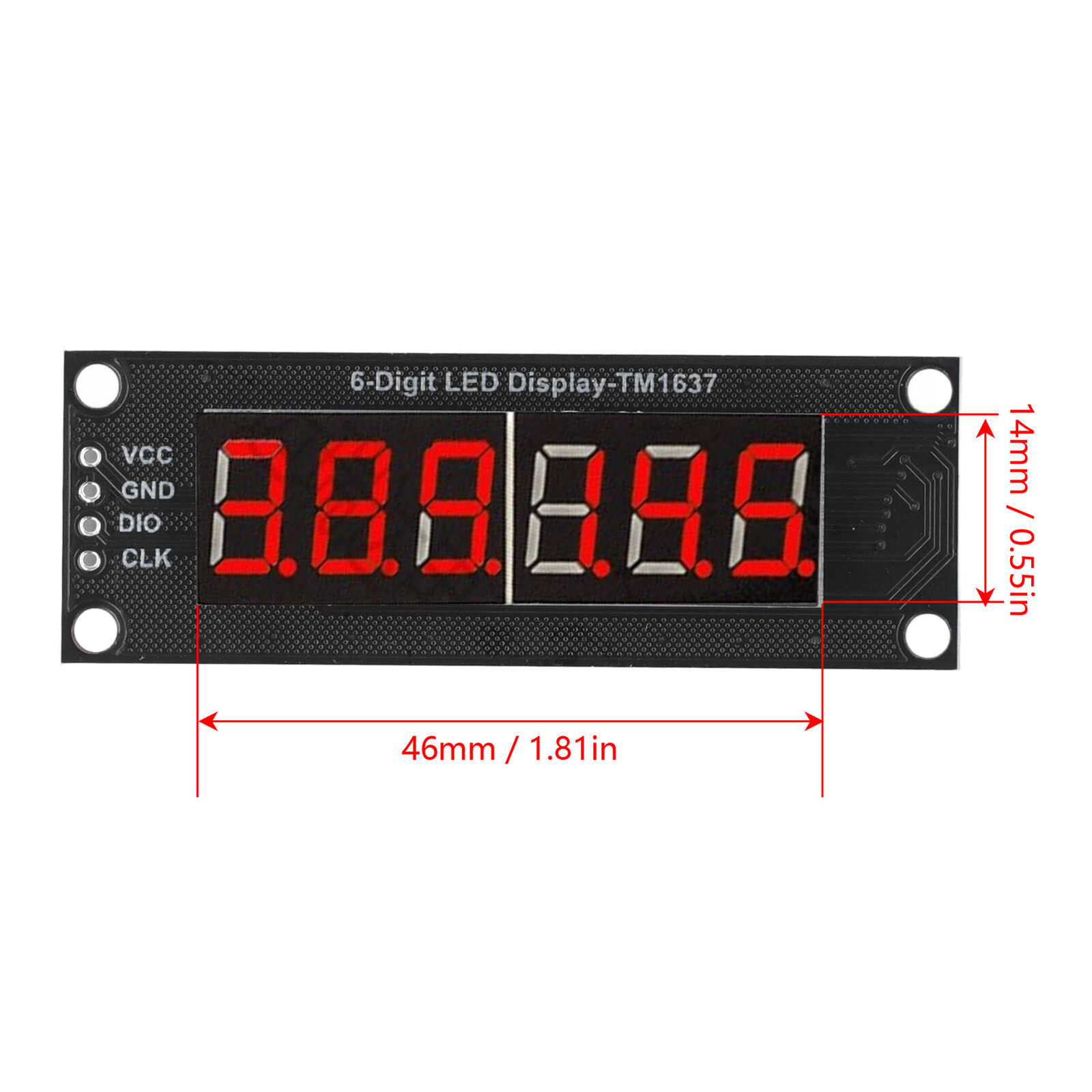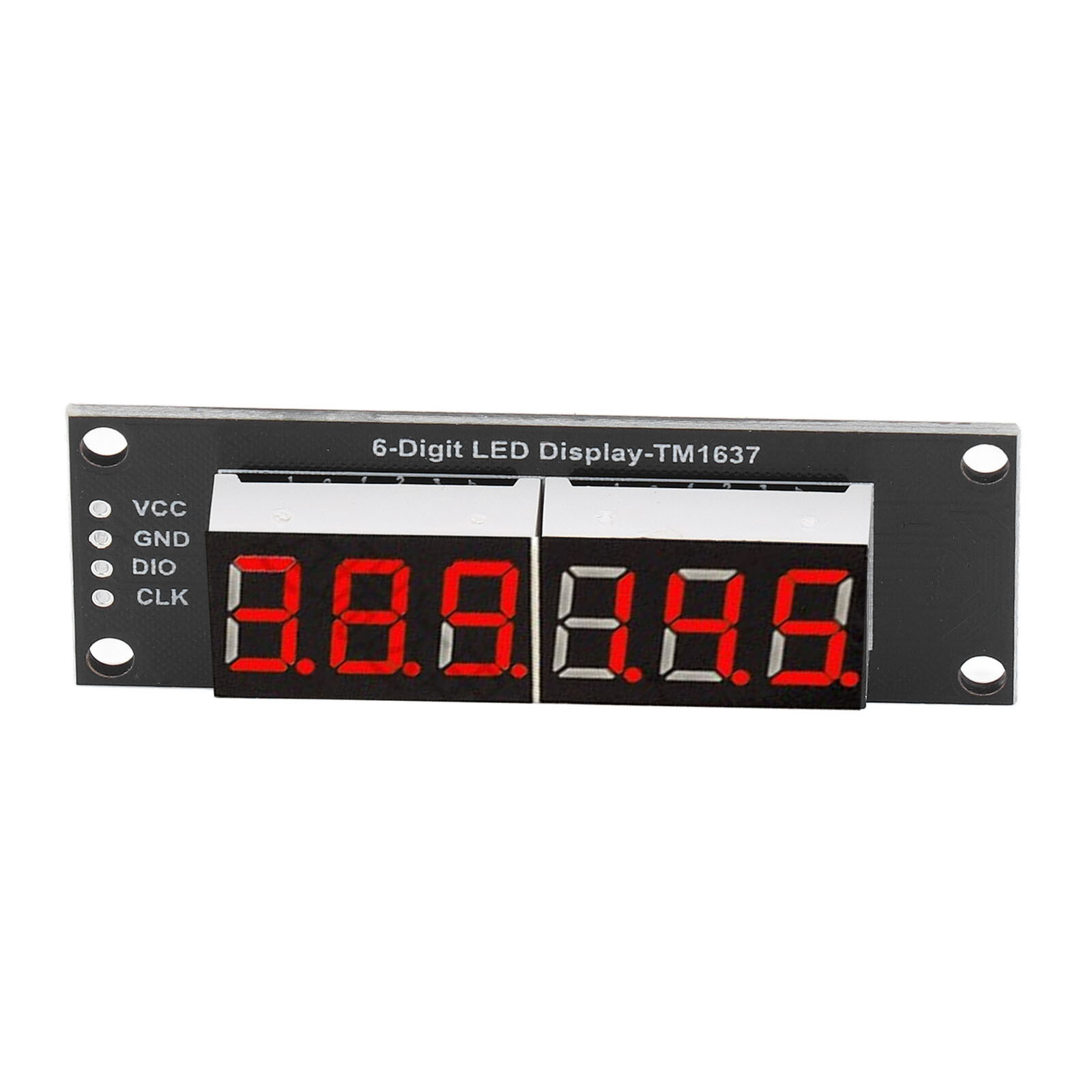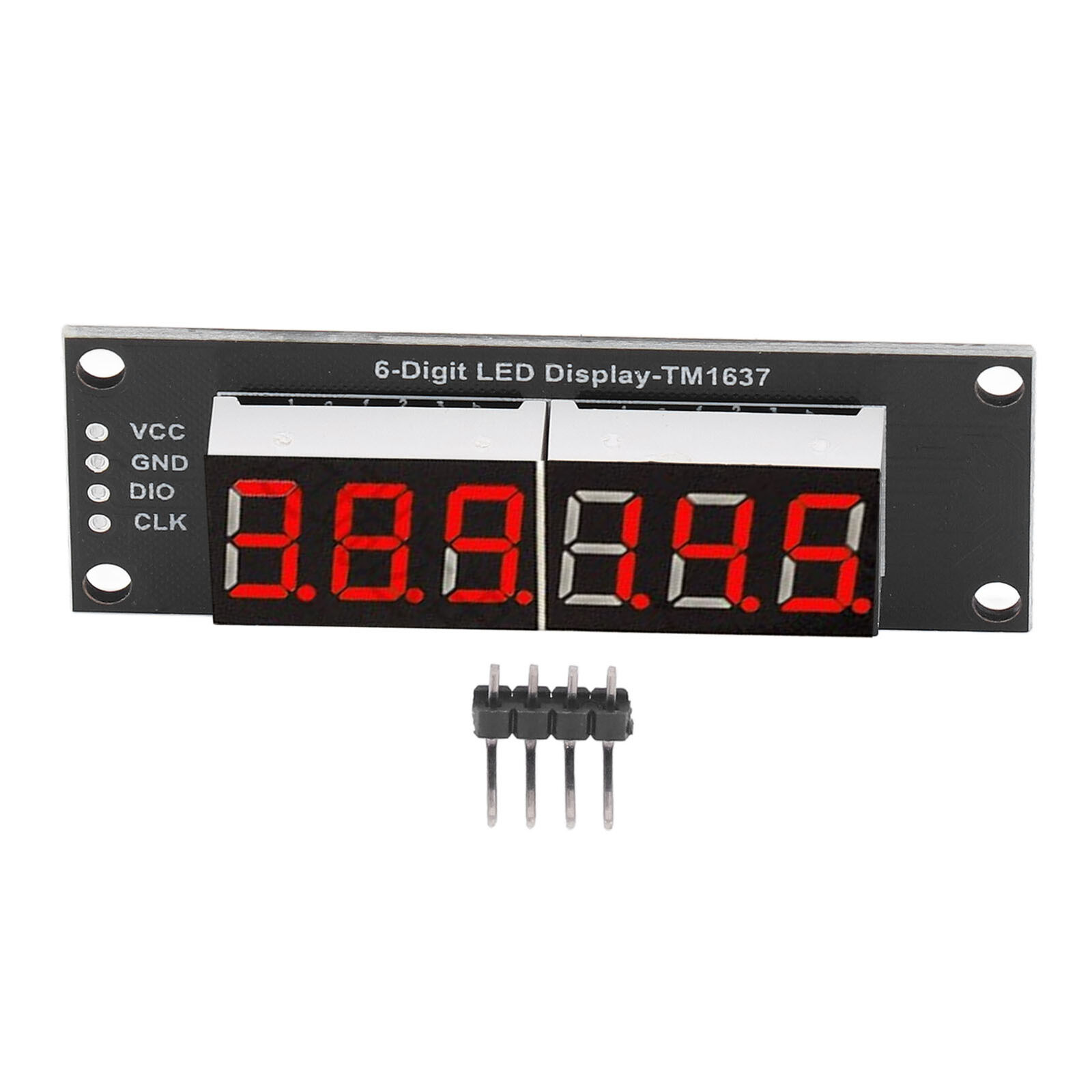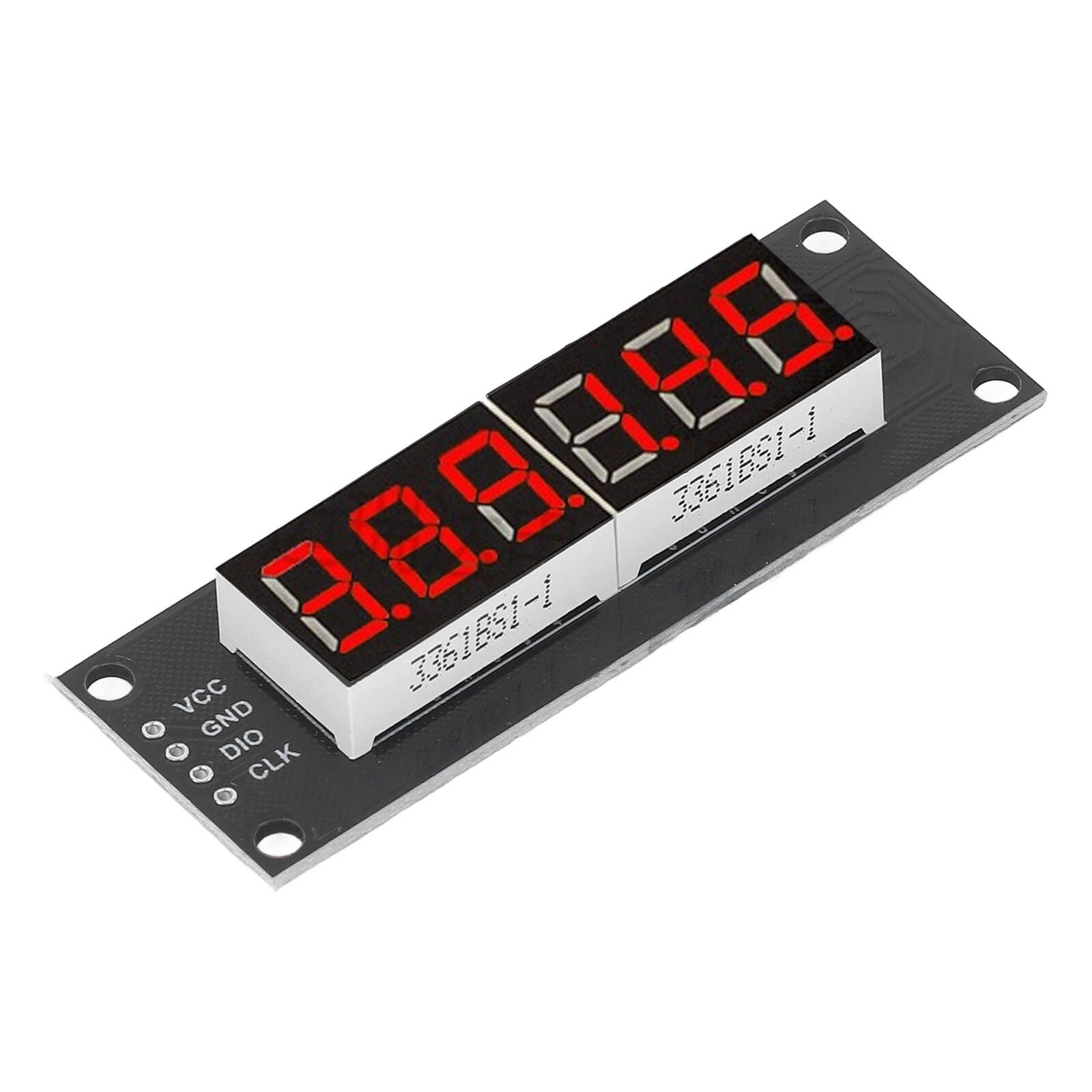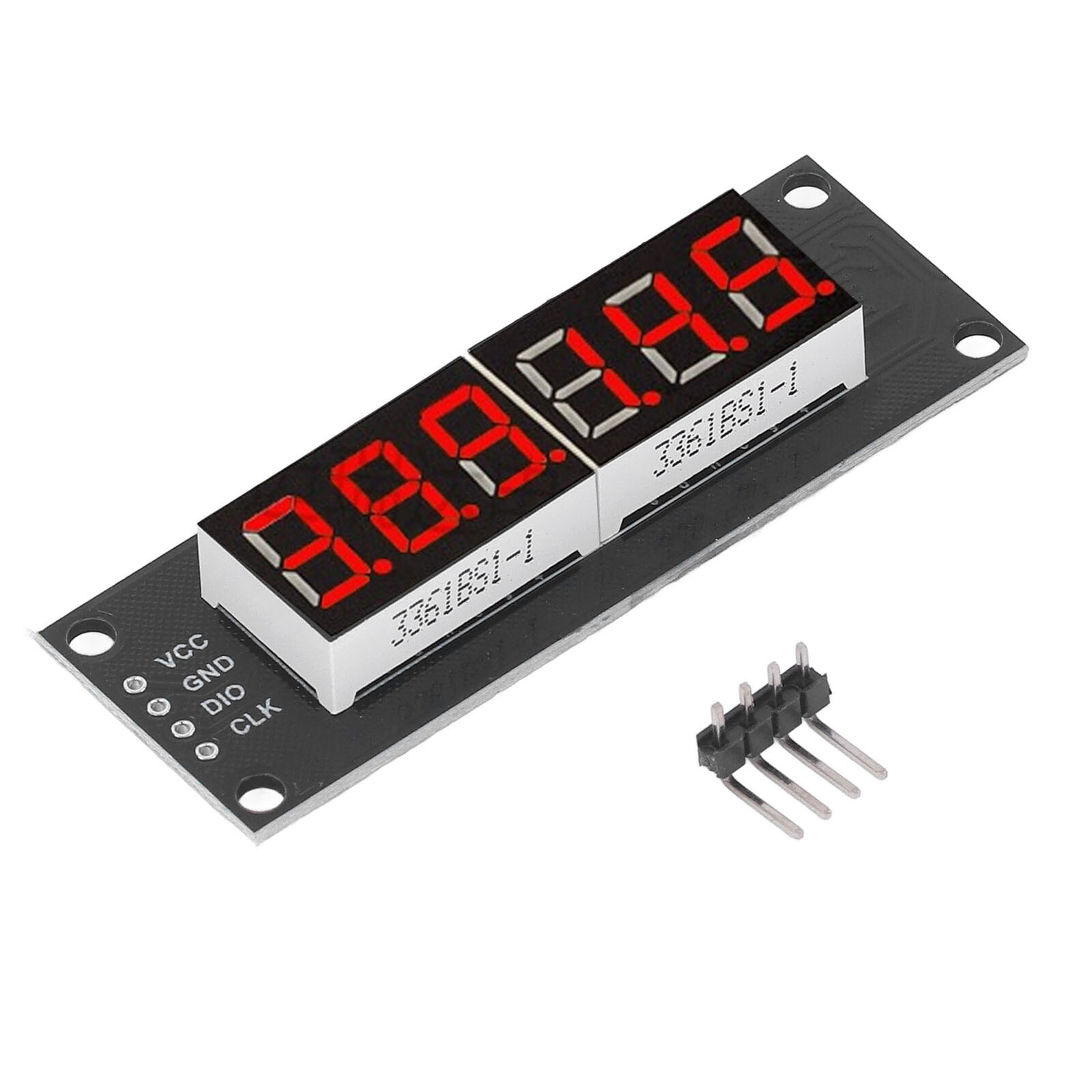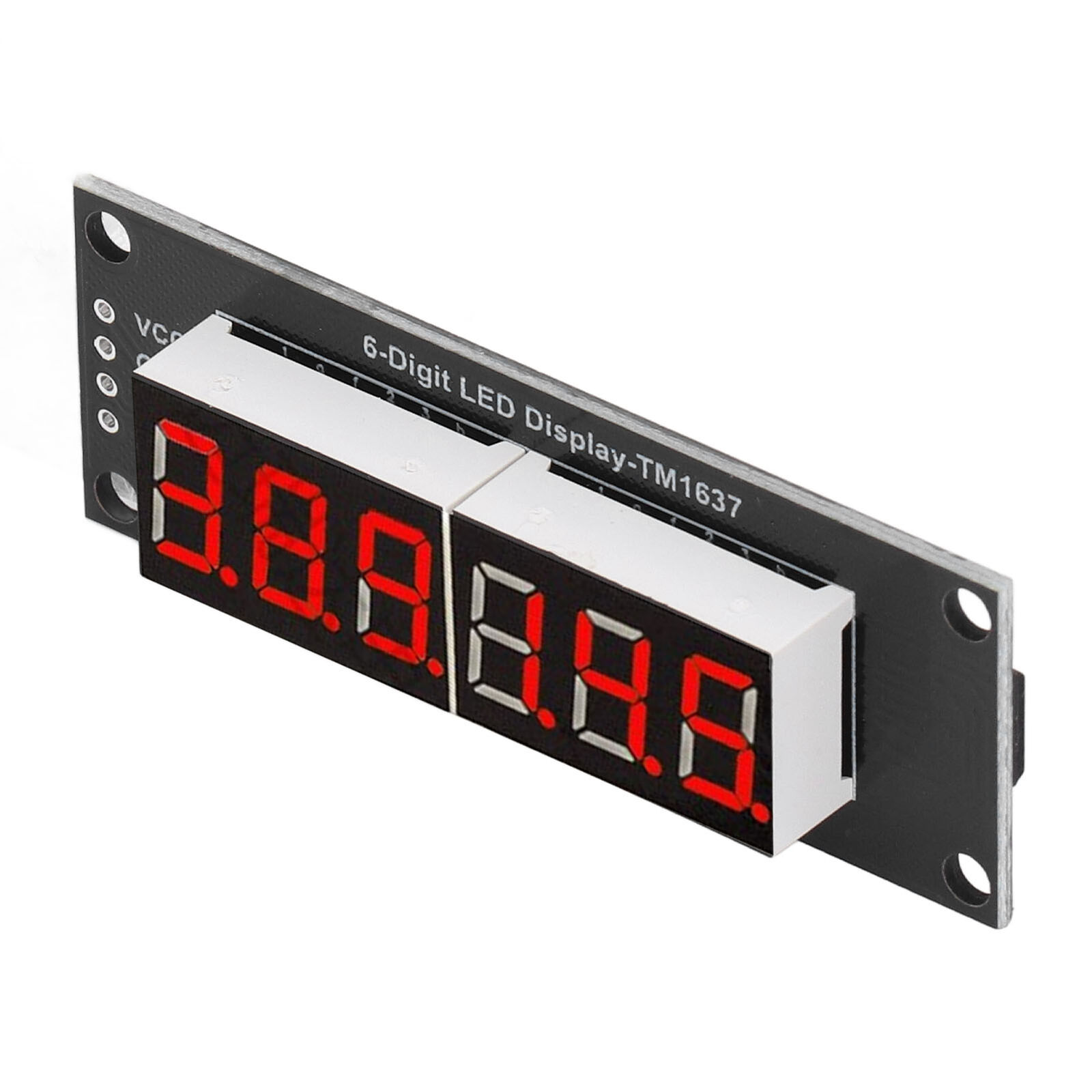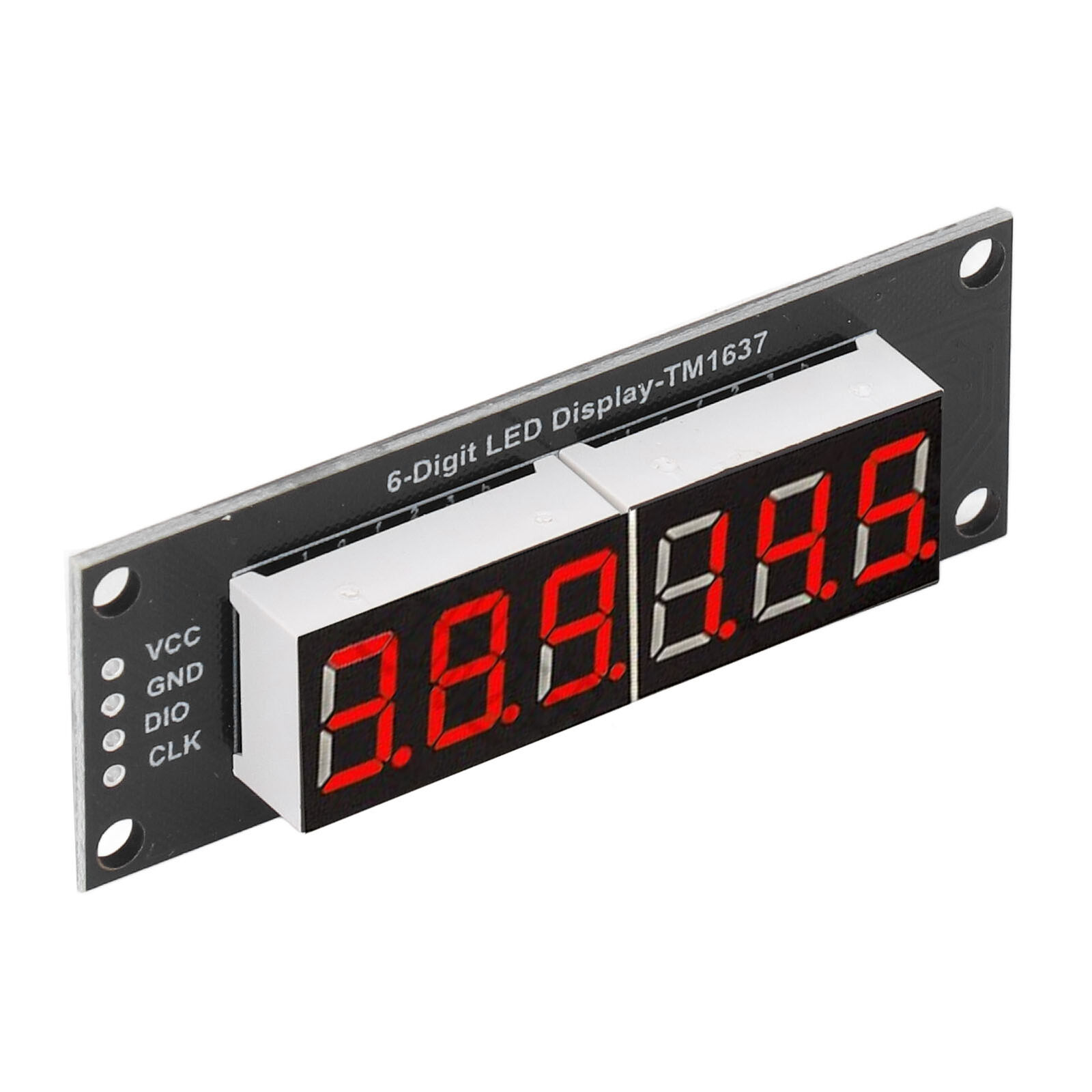 TM1637 LED Display Module 0.56 inch 6 Digit LED Indicator Tube for Arduino Red Green Blue Yellow White
$10.80 Inc. GST
Compare
Compare
Description
Additional information
Reviews (0)
Description
Enhance your Arduino projects with the TM1637 LED Display Module 0.56 inch – a versatile digital indicator designed for optimal performance and creativity.
Key Features:
Advanced 7-Segment Display: Elevate your project's visual interface with the TM1637 LED Display Module. This versatile 6-digit 7-segment display showcases each decimal point, offering clear and precise visual feedback.
Effortless Connectivity: Seamlessly integrate the module into your projects. With a simple 2-pin digital I/O connection, you'll be up and running in no time, saving you valuable development hours.
Tailored Arduino Compatibility: Utilize the power of the popular Arduino platform with ease. Our dedicated library, TM1637.h, streamlines the integration process, enabling you to focus on innovation rather than intricate coding.
Vibrant Colour Selection: Choose from a variety of colours – White, Red, Yellow, Green, or Blue – to match your project's aesthetics or enhance its visibility. Whatever your design vision, this module provides the palette to realize it.
Compact LED Tube Design: The 0.56-inch LED tube offers a clear and concise visual display, ensuring information is conveyed efficiently. With a display size of 76×19 mm, it strikes the perfect balance between clarity and space efficiency.
Reliable Driver IC: Powered by the dependable TM1637 driver IC, this module guarantees consistent performance, accuracy, and longevity. Your displays will remain clear and legible even after prolonged use.
Optimal Voltage Compatibility: Designed to operate at a voltage of 5V, the TM1637 LED Display Module fits seamlessly into a wide range of projects, ensuring compatibility and stability throughout.
Package Contents:
1 x TM1637 LED Display Module
Elevate your projects with the TM1637 LED Display Module and unlock a new dimension of visual communication. Whether you're showcasing data, numbers, or messages, this module empowers you to convey information with precision and style. Experience the convenience of simplified integration, vibrant color options, and reliable performance. Get started today and watch your projects come to life.
Additional information
| | |
| --- | --- |
| Colour | Yellow, Red, Green, Blue, White |
---
Only logged in customers who have purchased this product may leave a review.