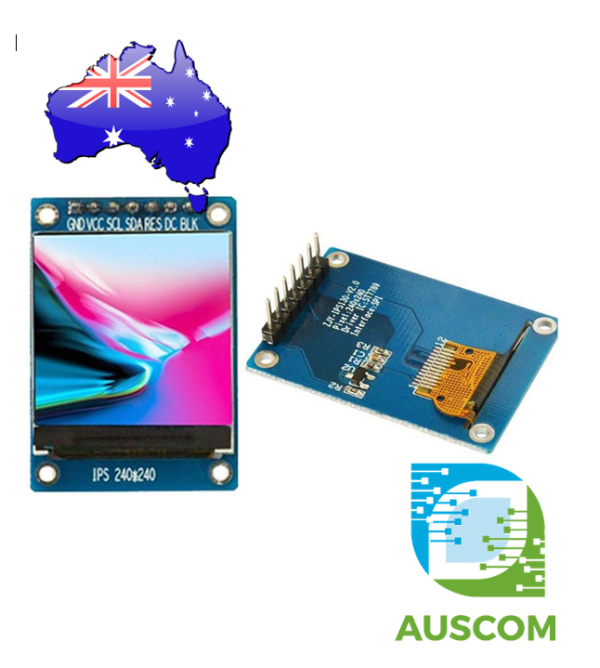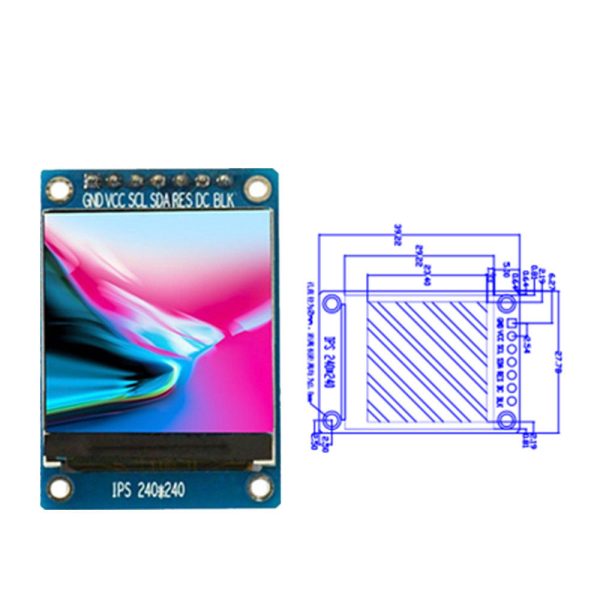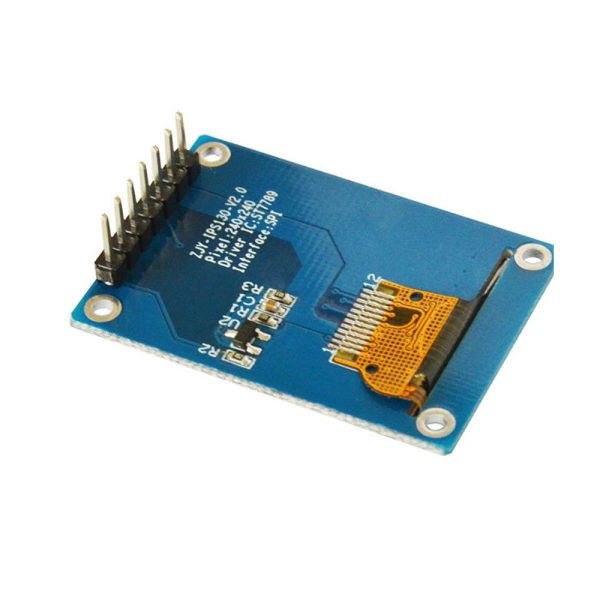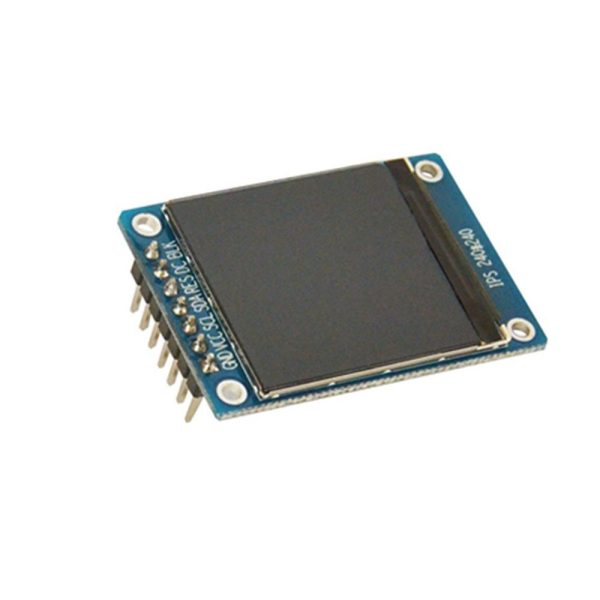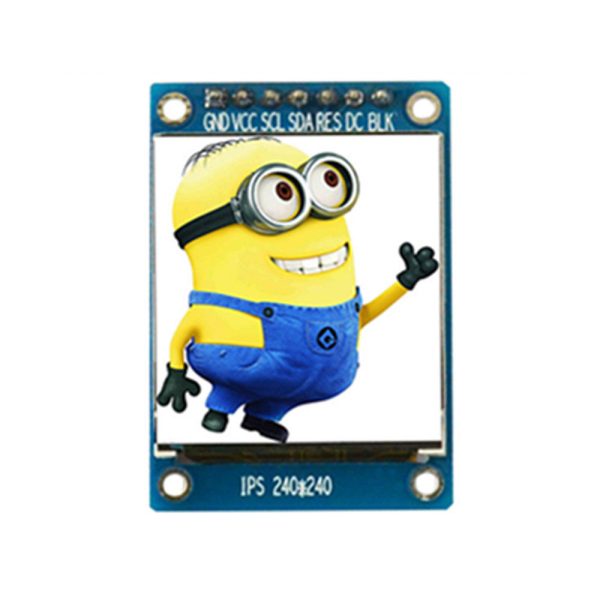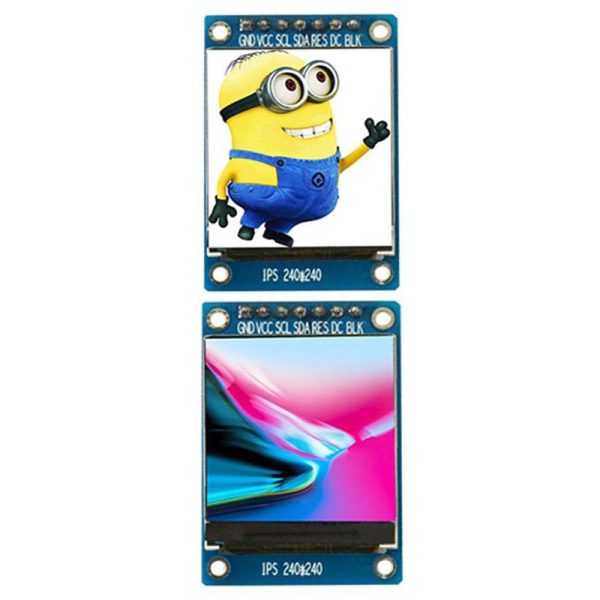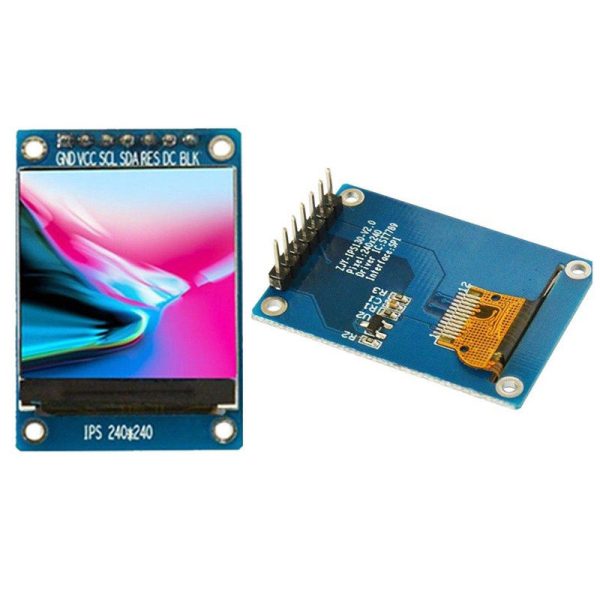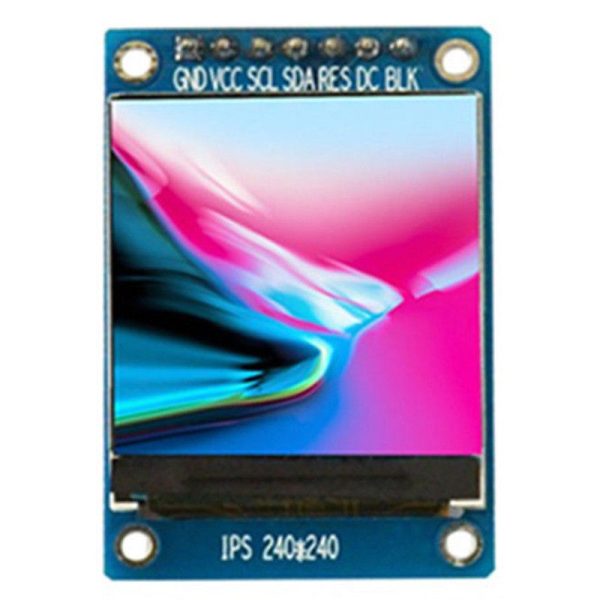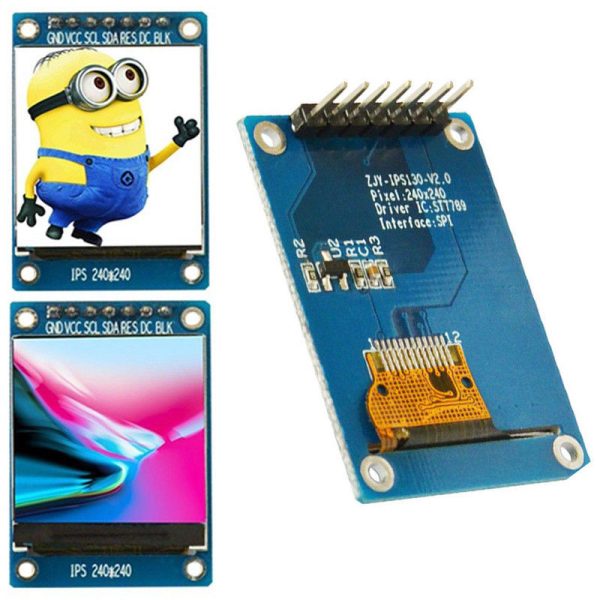 1.3 Inch IPS Full Color HD LCD Display Module ST7789 SPI 3.3V RGB 240*240
$17.95 Inc. GST
Compare
Compare
Description
Additional information
Reviews (0)
Description
Discover the Remarkable 1.3 Inch IPS Full-Color HD LCD Display Module – ST7789 SPI 3.3V RGB 240×240
Introducing a cutting-edge addition to your tech arsenal – the 1.3 Inch IPS Full-Color HD LCD Display Module. Crafted with precision, this module boasts a range of impressive features that are set to elevate your viewing experience.
Key Specifications:
Brand New Excellence: Unveil the future with a brand new, high-quality display module that guarantees top-tier performance.
Compact Brilliance: Sized at approximately 1.3 inches, this module is designed for optimal utility without compromising on visual impact.
Weightless Innovation: Weighing in at around 6.1 grams, this lightweight wonder doesn't burden your devices while delivering heavyweight performance.
Visual Finesse: Embrace the brilliance of a normally black IPS display, ensuring sharp contrasts and vivid imagery.
Graphic Powerhouse: With a graphic 240RGBx240 dot-matrix format, this module renders visuals with astonishing clarity.
Seamless Interaction: The SPI interface effortlessly handles input data, offering a smooth and responsive user experience.
Driven by Excellence: Powered by the ST7789VW drive IC, this module guarantees a seamless performance that meets the highest standards.
Dimensions that Matter: The dimensional outline, measuring approximately 27.78mm in width, 39.22mm in height, and 3.0+/-0.1mm in thickness, ensures a compact and visually pleasing presence.
Resolution Revolution: Immerse yourself in a world of 240RGBx240 dots, where every detail comes to life.
Active Excellence: Experience a dynamic active area of 23.4mm in width and 23.4mm in height, maximizing your viewing pleasure.
Precision in Pixels: The dot pitch of 0.0975mm (H) x 0.0975mm (V) guarantees pixel-perfect precision.
Versatile Viewpoints: Enjoy an all-viewing direction that ensures a captivating display from any angle.
Temperature Tolerance: Operating seamlessly within a temperature range of -20°C to 70°C, this module is built to endure diverse environments.
Pin Configuration:
Ground (GND): Establish a stable foundation for your display.
Power Up (VCC): Supply the necessary 3.3V power for uninterrupted performance.
Serial Clock (SCL): Facilitate seamless communication through the serial clock pin.
Serial Data Input (SDA): Input data effortlessly through the serial data input pin.
Reset Signal (RES): Execute chip initialization by managing the LCM reset pin.
Data/Command Control (DC): Exercise control over data/command with ease.
Backlight Brilliance (BLK): Command the backlight control pin for personalized luminance.
Package Includes:
Elevate your technological ventures with the 1 x IPS LCD Display Module, an innovation that fuses brilliance with functionality.
Empower your devices with the 1.3 Inch IPS Full-Color HD LCD Display Module, where precision meets performance in every pixel. Elevate your visuals today!
Additional information
| | |
| --- | --- |
| Weight | 30 g |
| Dimensions | 260 × 160 × 20 mm |
---
Only logged in customers who have purchased this product may leave a review.