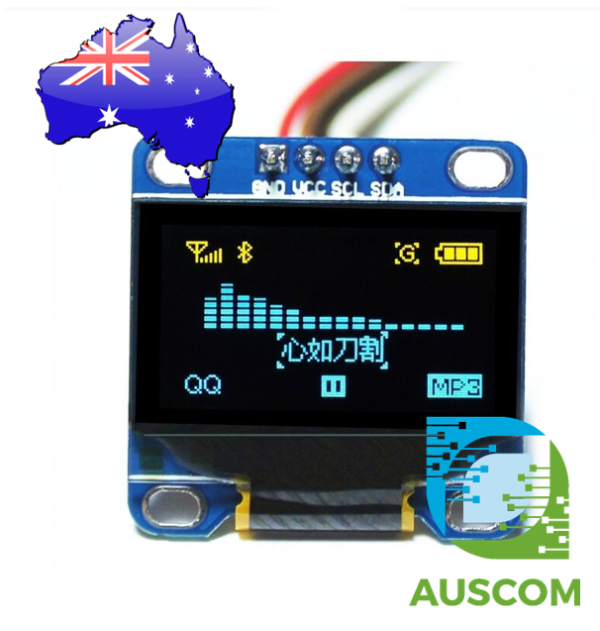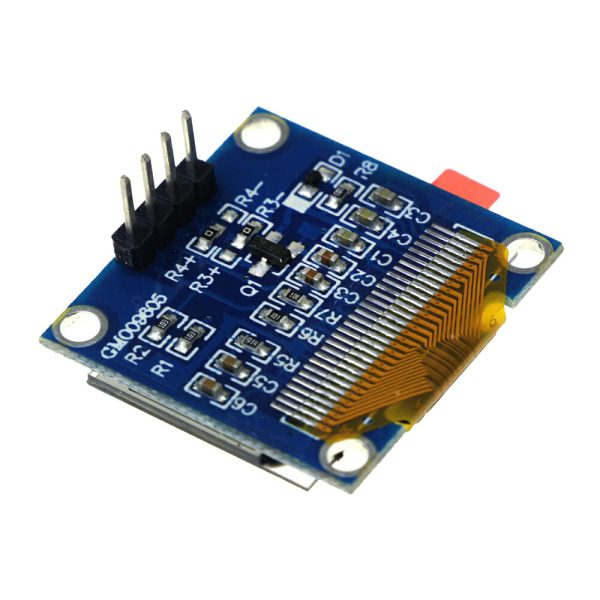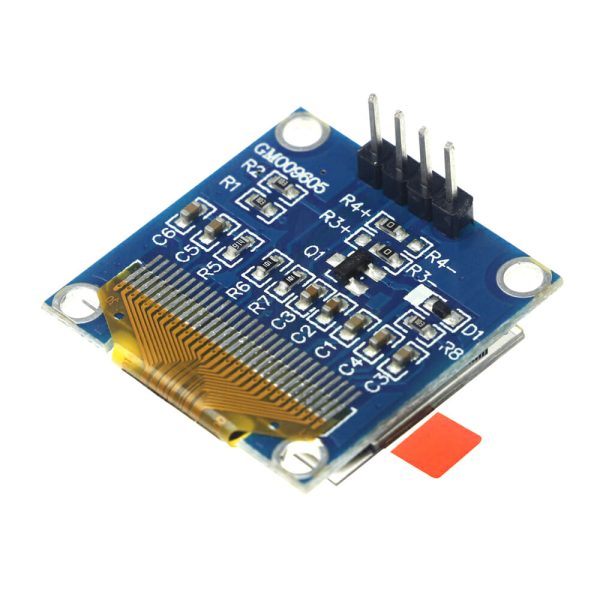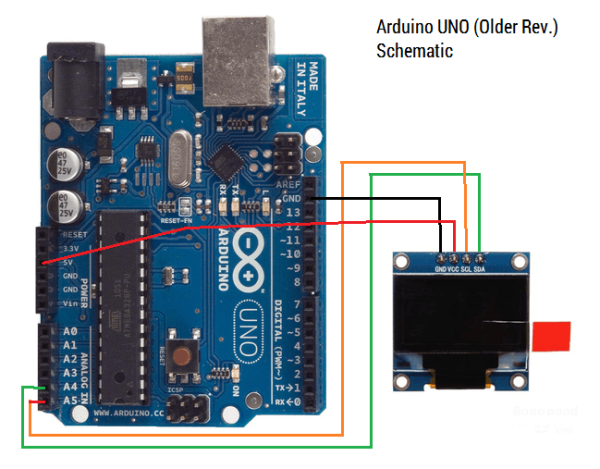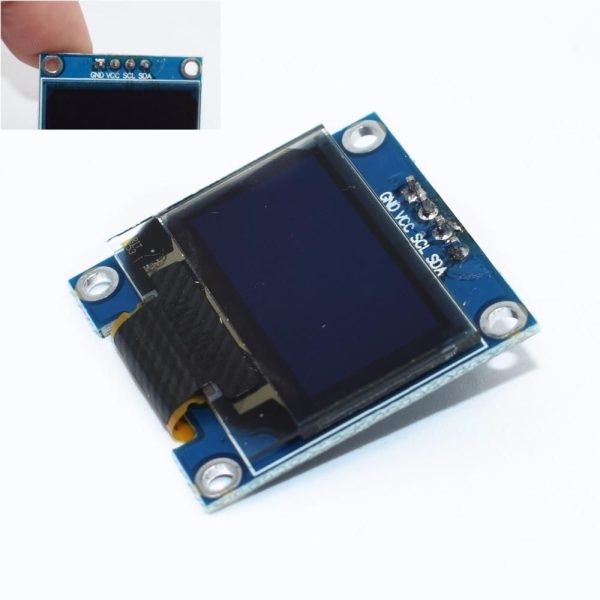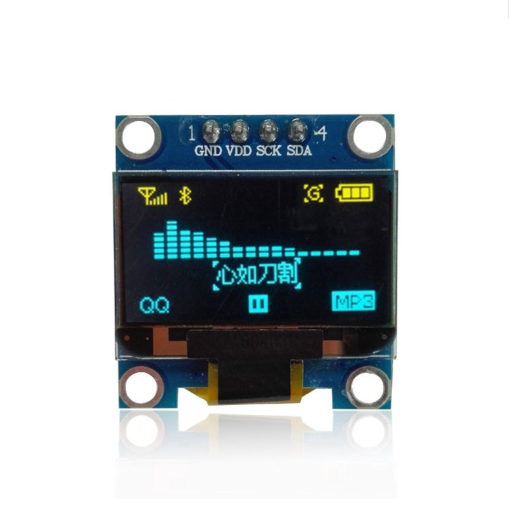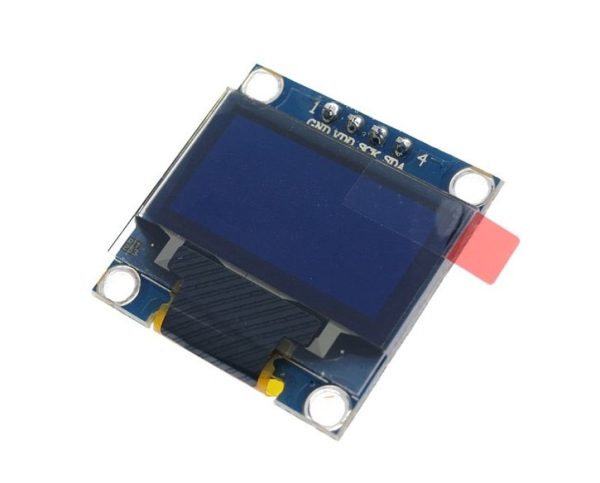 OLED Display 0.96″ 128×64 Yellow Blue I2C IIC SSD1306 Arduino Raspberry Pi
$7.85 Inc. GST
Compare
Compare
Description
Additional information
Reviews (0)
Description
Enhance your project with the remarkable OLED Display 0.96″ 128×64 in Yellow Blue, designed for seamless integration with various platforms like Arduino and Raspberry Pi. Elevate your user experience with this high-quality display module that boasts exceptional features:
Versatile Compatibility: This LED display module effortlessly supports an array of control chips, making it an ideal choice for Arduino, 51 Series, MSP430 Series, STM32 / 2, CSR IC, and more.
Efficient Power Management: Benefit from its ultra-low power consumption, consuming just 0.08W when the full screen is illuminated. This ensures prolonged operation without draining resources.
Optimal Visuals: Adjust the super high brightness and contrast settings to meet your specific requirements, ensuring crisp and clear visuals that cater to your unique needs.
Integrated Driver/Controller: Enjoy seamless functionality with the embedded driver/controller, streamlining the interface for a hassle-free user experience.
User-Friendly Interface: The IIC interface type simplifies connectivity, allowing you to effortlessly integrate this display into your projects.
Intuitive Pin Layout: With clearly defined pins including GND, VCC, SCL, and SDA, connecting the module becomes a breeze, even for those new to electronics.
Wide Voltage Range: Operate efficiently within a voltage range of 3V to 5V DC, providing flexibility and compatibility with various power sources.
Temperature Resilience: Trust in its reliable performance across a broad temperature spectrum, from -30 ℃ to 70 ℃, ensuring stability in diverse environments.
Stunning Character Colors: Revel in the captivating Yellow Blue character colors, as showcased in the provided images, adding an aesthetic dimension to your projects.
Precision and Clarity: Benefit from its high resolution of 128 x 64, allowing for intricate details and sharp visuals that enhance the overall user experience.
Compact Design: The sleek panel dimensions of 26.96 x 24.9 x 1.85mm (1.06 x 0.98 x 0.07 inches) ensure that this display module can seamlessly fit into your projects without unnecessary bulk.
Engaging Active Area: The active area of 21.74 x 11.2mm (0.86 x 0.44 inches) captures attention with its vibrant visuals, enhancing the impact of your content.
Reliable Driver IC: The SSD1306 driver IC ensures dependable performance, contributing to the module's overall reliability and longevity.
Elevate your creative endeavors with this comprehensive package that includes:
1 x OLED Display 0.96″ 128×64 Yellow Blue LED Display Module for Arduino
Unlock a world of possibilities with this OLED display module that combines seamless compatibility, captivating visuals, and efficient design. Experience the future of display technology today!
Additional information
| | |
| --- | --- |
| Weight | 25 g |
| Dimensions | 260 × 160 × 20 mm |
---
Only logged in customers who have purchased this product may leave a review.