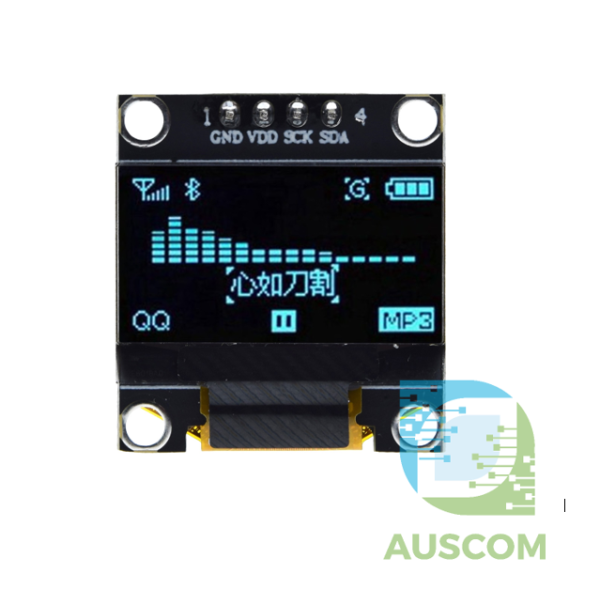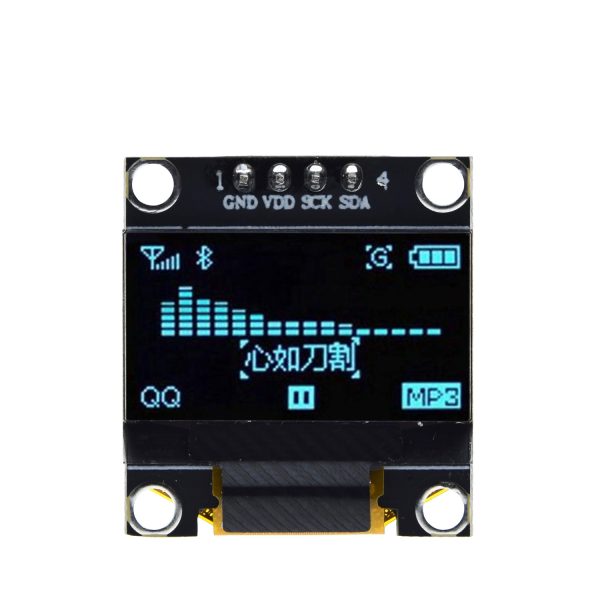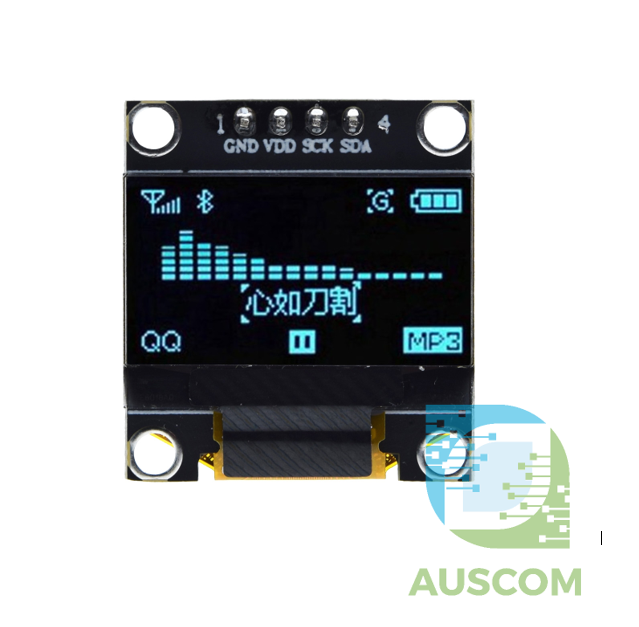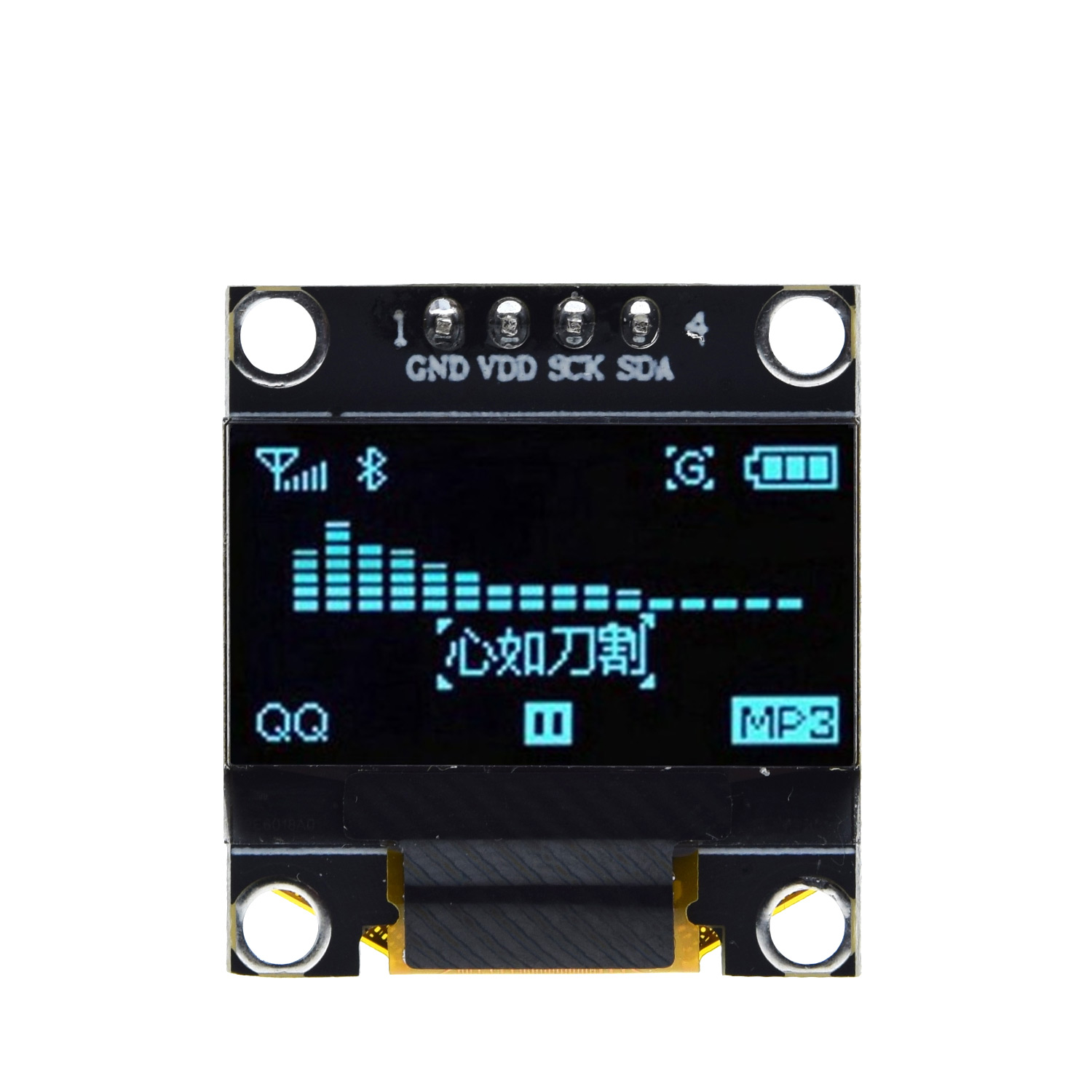 OLED Display 0.96″ 128×64 Blue I2C IIC SSD1306 Arduino Raspberry Pi
$8.45 Inc. GST
Compare
Compare
Description
Additional information
Reviews (0)
Description
Enhance your project with the cutting-edge OLED Display 0.96″ 128×64 Blue I2C IIC SSD1306, tailor-made for seamless integration with Arduino and Raspberry Pi setups.
Key Features:
Immerse yourself in the brilliance of a 128×64 LED display module, meticulously designed to fuel your creative ventures.
Unleash compatibility at its finest! This module seamlessly syncs with an array of control chips, from Arduino and 51 Series to MSP430 Series, STM32 / 2, and CSR IC.
Bask in the glow of ultra-low power consumption, boasting a mere 0.08W when the full screen is aglow, conserving energy while showcasing excellence.
Be captivated by the adjustable super high brightness and contrast levels, giving you the power to fine-tune visuals to perfection.
Experience the next level of convenience with the integrated driver/controller, streamlining your setup and eliminating hassles.
Dive into the convenience of the IIC interface type, simplifying connections and communications.
Connect with confidence using the 4 pins (GND, VCC, SCL, SDA), making installation a breeze.
Operate within a flexible voltage range of 3V to 5V DC, accommodating various power configurations.
Brave extreme working conditions, with a temperature tolerance from -30°C to 70°C, ensuring steadfast performance even in challenging environments.
Admire the serene blue character colors that grace the display, offering an aesthetically pleasing touch.
Revel in the 1/64 Duty drive duty, a testament to smooth operation and visual finesse.
Immerse yourself in the remarkable 128×64 resolution, ensuring clarity and detail in every pixel.
Embrace compact design with panel dimensions of 27 x 24.7 x 1.55mm, saving precious space without compromising functionality.
Marvel at the active area of 21.74 x 10.86mm, maximizing display real estate while maintaining elegance.
Powering this technological marvel is the advanced SSD1306 driver IC, guaranteeing efficiency and performance.
Package Includes:
Elevate your project with 1PC of the 128×64 Blue LED display module, purpose-built for Arduino enthusiasts and innovators alike.
Ignite your creativity with the OLED Display 0.96″ 128×64 Blue I2C IIC SSD1306. Elevate your visuals, simplify your setup, and embark on a journey of innovation that knows no bounds.
Additional information
| | |
| --- | --- |
| Weight | 30 g |
| Dimensions | 260 × 160 × 20 mm |
---
Only logged in customers who have purchased this product may leave a review.