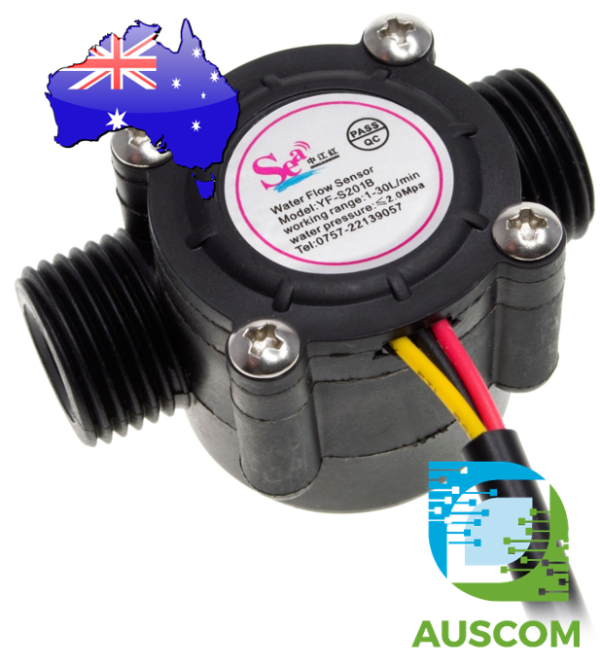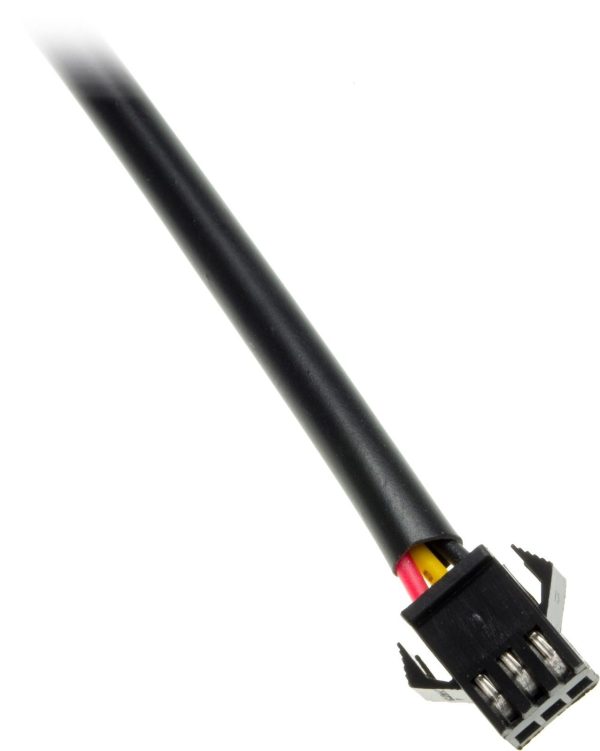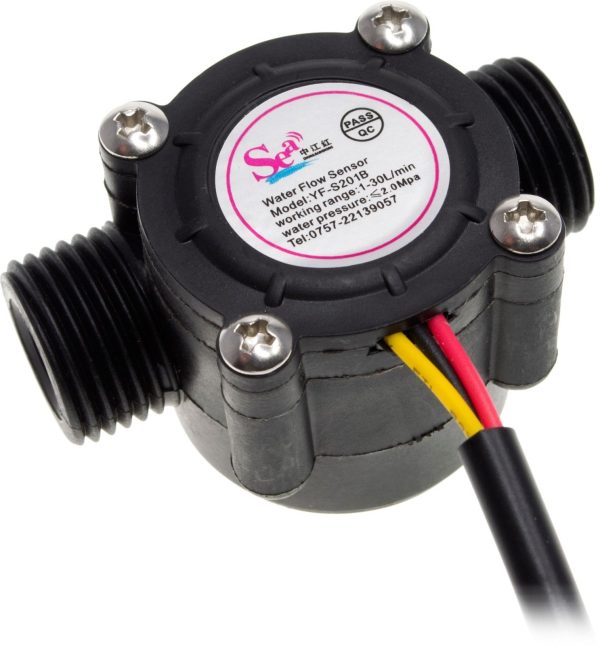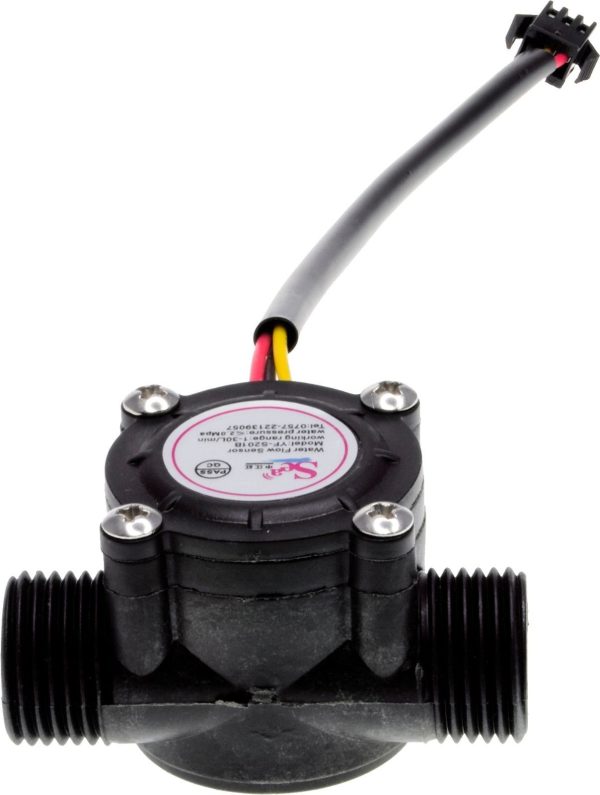 YF-S201 Flowmeter G1/2″ Hall Effect Water Flow Sensor 1-30lpm
$17.95 Inc. GST
Compare
Compare
Description
Additional information
Reviews (0)
Description
Introducing the YF-S201 Flowmeter G1/2″ Hall Effect Water Flow Sensor, an essential tool for measuring the flow rate of water and other non-flammable liquids with precision. Whether you're a hobbyist using Arduino or another microcontroller, or you require accurate flow measurements for gases (with some density adjustments), this flowmeter with G1/2 threads is your reliable solution.
Key Features:
G1/2 Threaded Design: Easily integrate this flowmeter into your setup to capture flow rates effectively.
Hall Effect Sensor Interface: Benefit from precise measurements and consistent data output.
Versatile Performance: Suitable for various applications, offering a capacity range of 1-30L/min and withstanding pressures of up to 1.75 MPa.
Stainless Steel Axis: Built to last, the stainless steel axis ensures durability and longevity.
Technical Specifications:
Minimum Rated Working Voltage: DC4.5 5V-24V
Maximum Operating Current: 15 mA (DC 5V)
Working Voltage Range: DC 5~18V
Load Capacity: ≤ 10mA (DC 5V)
Operating Temperature: -25 ~ 80°C
Operating Humidity Range: 35% ~ 90% RH (non-frost conditions)
Pressure Tolerance: 1.75 Mpa
Thread Size: 1/2″
Signal Amplitude – High: ≥ 4.6V
Signal Amplitude – Low: ≤ 0.5V
Electric Strength: 1250V/min
Insulation Resistance: ≥ 100MΩ
Hydrostatic Pressure Testing: ≤ 2.0Mpa
Error Margin: ±5%
Flow-Pulse Rates: 2L/min=16Hz, 4L/min=32.5Hz, 6L/min=49.3Hz, 8L/min=65.5Hz, 10L/min=82Hz
Experience accurate flow measurements and effortless integration with the YF-S201 Flowmeter G1/2″ Hall Effect Water Flow Sensor. Whether for your DIY electronics project or industrial needs, this sensor offers reliable performance and durability. Make the most of its versatile features and technical prowess to streamline your flow measurement processes. Order now to unlock precision and efficiency in one compact package.
Additional information
| | |
| --- | --- |
| Weight | 50 g |
| Dimensions | 40 × 60 × 35 mm |
---
Only logged in customers who have purchased this product may leave a review.